New High Technology Abrasive: Mirka® Galaxy
15 August 2022
Mirka's new innovative Galaxy abrasive combines effectiveness with long life, thanks to a new self-sharpening ceramic grain, a clogging resistant coating and the new Multifit hole configuration.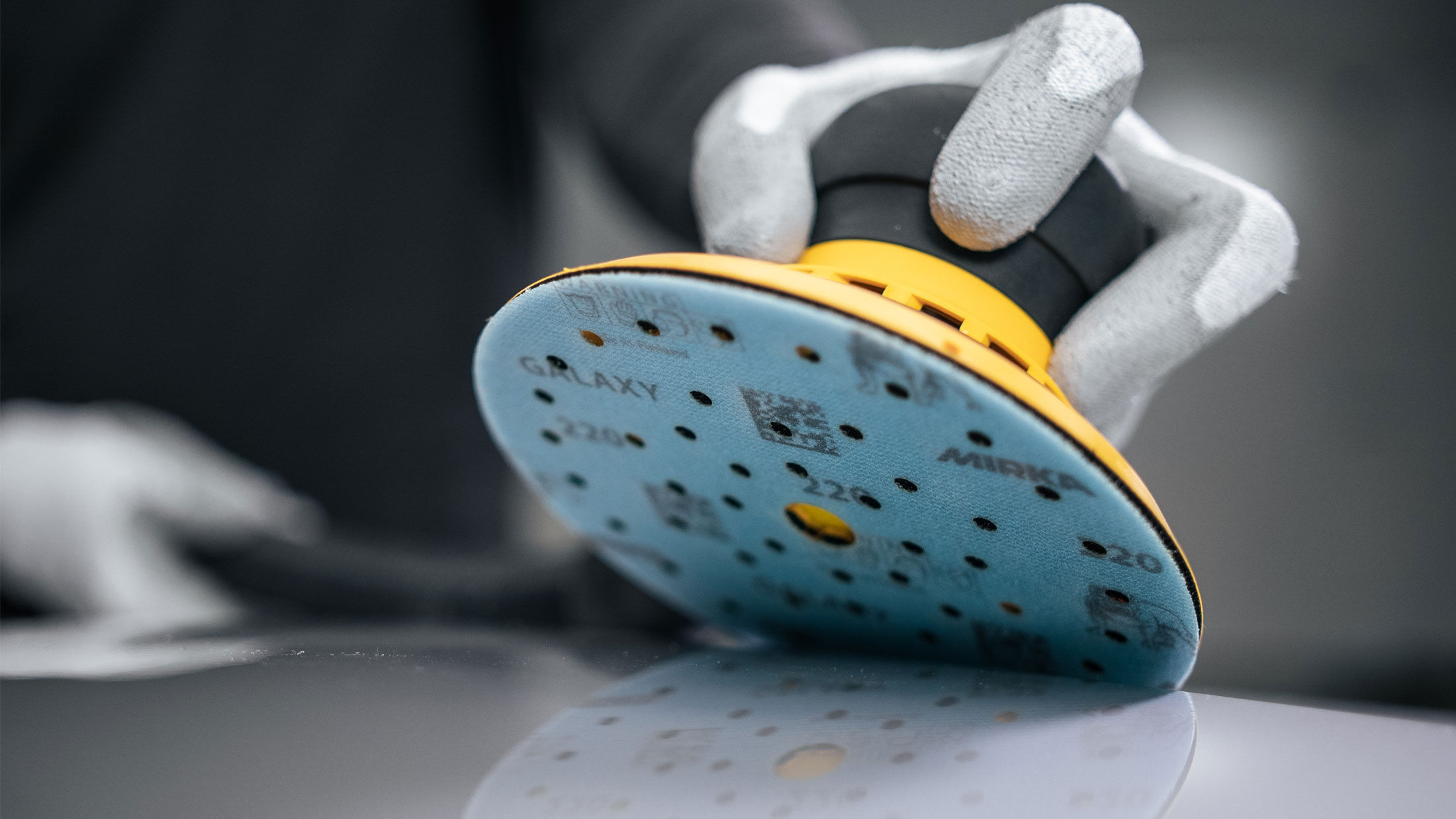 The ceramic grains of Galaxy are engineered to stay sharp, as new abrasive edges are formed when they break down during the sanding process, enabling Galaxy to continue cutting – from edge to edge. The blue ceramic grains retain sharpness exceptionally well, giving Galaxy a long life and a fast cut. The scratch pattern of finer grits is especially easy to polish out.
Galaxy utilises Mirka's new Multifit concept for hole configuration. With Multifit, the abrasive can be placed on any machine without the need to specifically align it, thanks to the optimised hole placement. With superb edge wear resistance, the universal Multifit hole configuration enables a perfect balance between long life and optimal dust extraction.
To counter clogging, the Mirka Galaxy has a special coating for efficient dust repellence. In addition, the new Multifit hole configuration features specifically alternating hole sections and grip areas to direct and channel the dust away from the sanding process.
The film backed Mirka Galaxy range is available from coarse 40 grit to fine 2000 grit for post paint and blending. At its core, Mirka Galaxy is a multipurpose product, ideal for sanding both soft and hard materials as well as various substrates thanks to its excellent clog resistance and dust extraction. As a result, it is suitable for various applications ranging from the automotive sector to marine production as well as the wood sector.