New Mirka® ANGOS Cordless Grinder
15 August 2022
The new Mirka ANGOS battery-powered grinding tool answers some of the most pressing needs in panel beating and bodywork. Free yourself from cables and hoses and focus on getting the work done faster.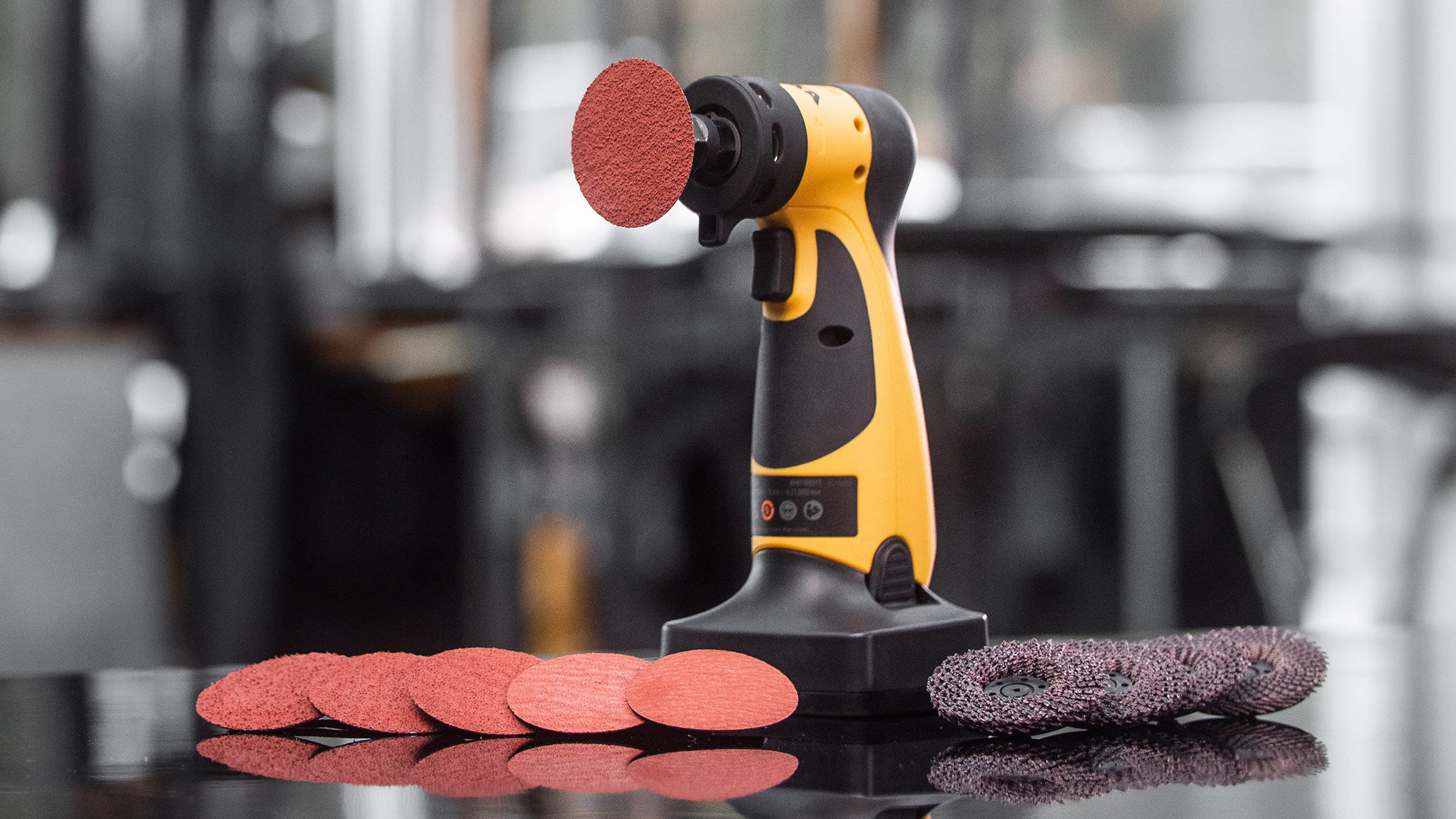 The unique ANGOS ARG-B 200 is the first battery-powered grinding tool from Mirka. It can be used with a variety of accessories in grinding and sanding metal, cleaning after welding, surface conditioning, cutting and deburring and paint removal. Fit it with abrasive brushes, quick lock discs, hard metal burrs, file wheels or cut off wheels to do work in places where bigger tools reliant on hoses and cables cannot go, in working positions you are free to choose.
"The Mirka ANGOS is a unique tool that will surely solve a lot of challenges for users. With the ANGOS, you are free to tackle jobs in hard-to-reach places, without the tool limiting the quality of the work", says Nicklas Lerstrand, Product Manager at Mirka.
The wide 2500-20000 rpm adjustability of tool speed makes the ANGOS ARG-B especially suitable for a wide range of jobs, together with its light 890-gram weight and comfortable, balanced and ergonomic design. The Mirka ANGOS is supplied with two 5.0 Ah batteries to reduce downtime to a minimum – just swap a fully charged battery on to continue working. Featuring Bluetooth® low energy technology, the ANGOS can be paired with a wide variety of devices, supporting the monitoring of exposure to vibration.