Mirka achieves Gold standard with Investors in People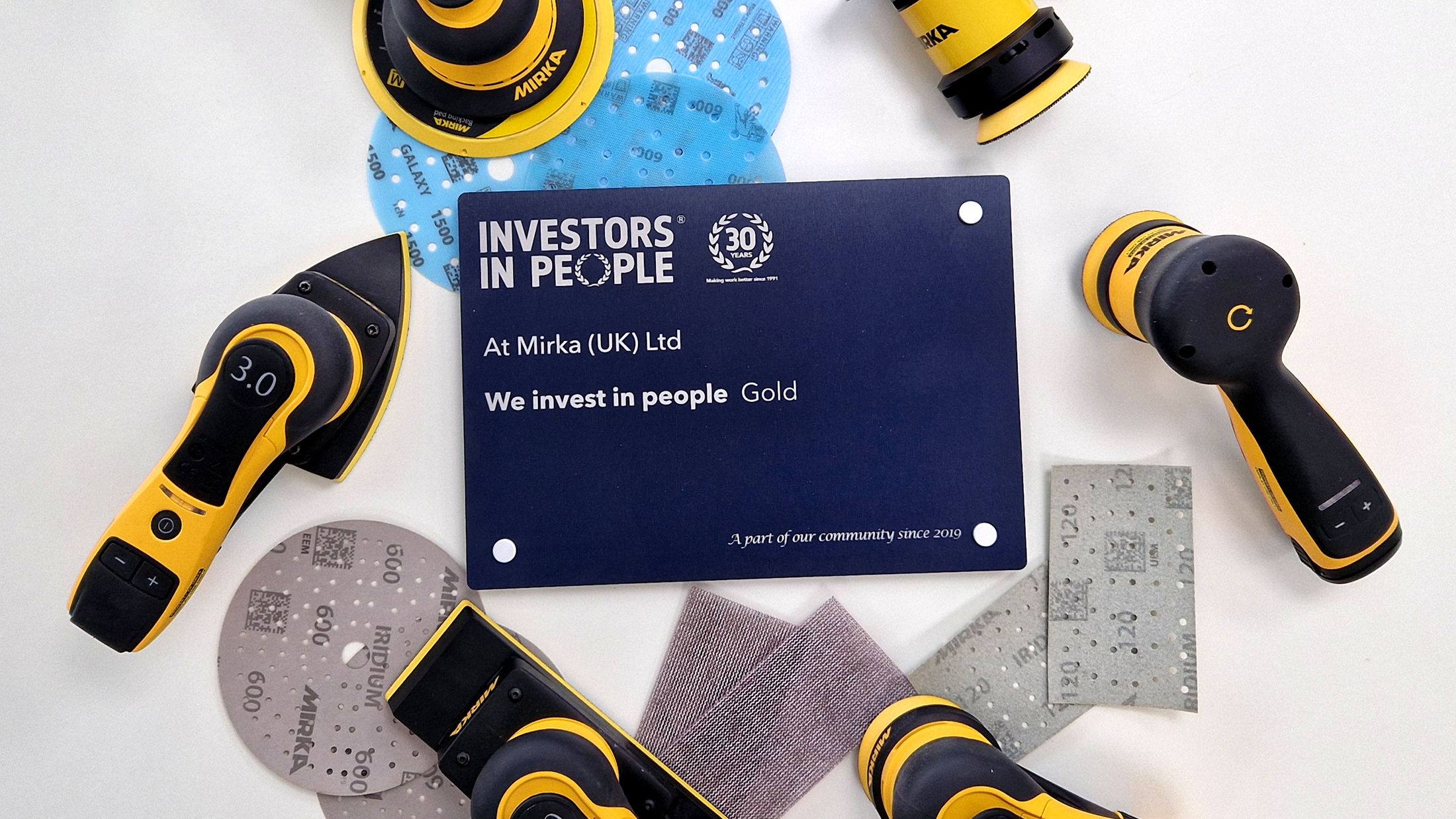 Mirka (UK) Ltd has been awarded the Investors in People (IIP) Gold accreditation. The IIP practitioner praised the business' excellent relationships with all its stakeholders, ensuring continued sustainability, aided by a strong management team that inspires its staff, ensuring high business standards and performance levels.
The IIP practitioner also highlighted the company culture that brings people together within the organisation, empowering them to make autonomous and trusted decisions, and its robust structure and policies that support staff in continuous professional development and upskilling.
Craig Daycock, managing director of Mirka (UK) Ltd, says, "We are absolutely thrilled to be accredited with the Gold award from the IIP. This recognition highlights how the sustained investment in the processes and structure to aid the development of our staff to support their customers and all our stakeholders has helped them grow both individually and as part of their team. The Mirka UK management team is committed to continuing to invest in these areas because we understand first-hand how continuous professional development benefits our customers and the business, and how it has made our staff feel empowered and trusted within the organisation."
Receive the latest news
Sign up for our newsletter