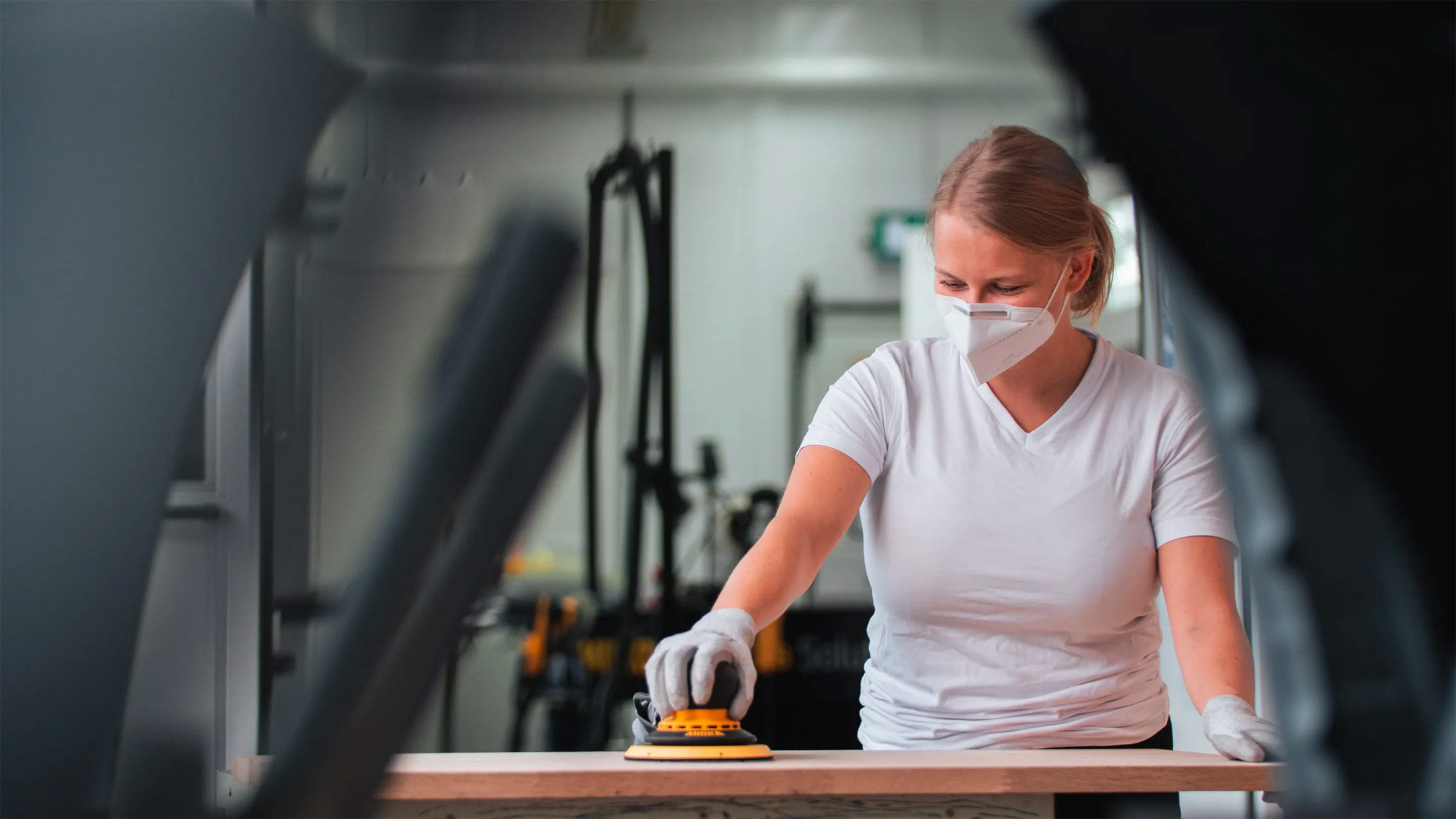 Dust-free Sanding Solution
To make sanding better
Explore the multiple benefits of our pioneering sanding solutions and see how a healthy working environment, improved efficiency and a high-quality finish improve your business.
Mirka's journey in dust-free sanding started over 20 years ago. Our revolutionary net abrasive, the Mirka Abranet® was the start of a new dust-free philosophy that expanded to cover new abrasives and power tools, all for one purpose: to make sanding better.
The Benefits of Dust-free Sanding
Employees are your company's most important assets. Mirka sanding solutions reduce exposure to harmful sanding dust. The benefits of dust-free sanding aren't just improved health and reduced risks, but also improved bottom-line results.
Dust facts
The most dangerous types of dust are the ones with small particles. They are called PM2.5 and they can be inhaled deep into the lungs. Mirka's dust-free solutions are 99.97% effective at removing particles smaller than 0.3µm in size.*
* High Efficiency Particulate Air (HEPA) Filtration
This is Abranet®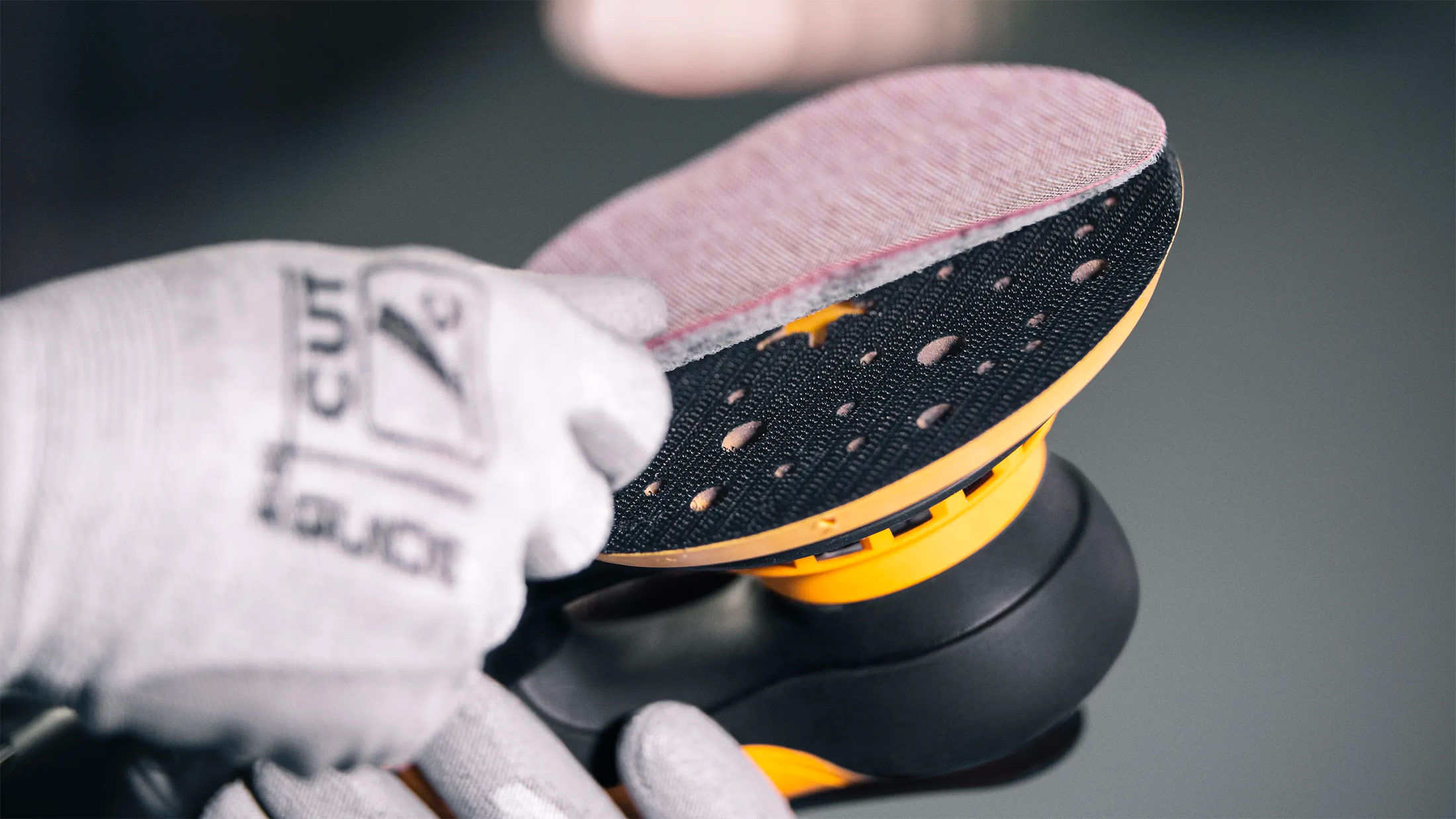 The Mirka Abranet features a net structure instead of a conventional paper backing. This results in extremely efficient on-tool dust removal that improves both the work quality and the working environment. The Abranet product family has expanded to cover many different areas of sanding. Read more about our net abrasive and dust-free solutions in this brochure.
Efficiency
Business Benefits from Dust-free Sanding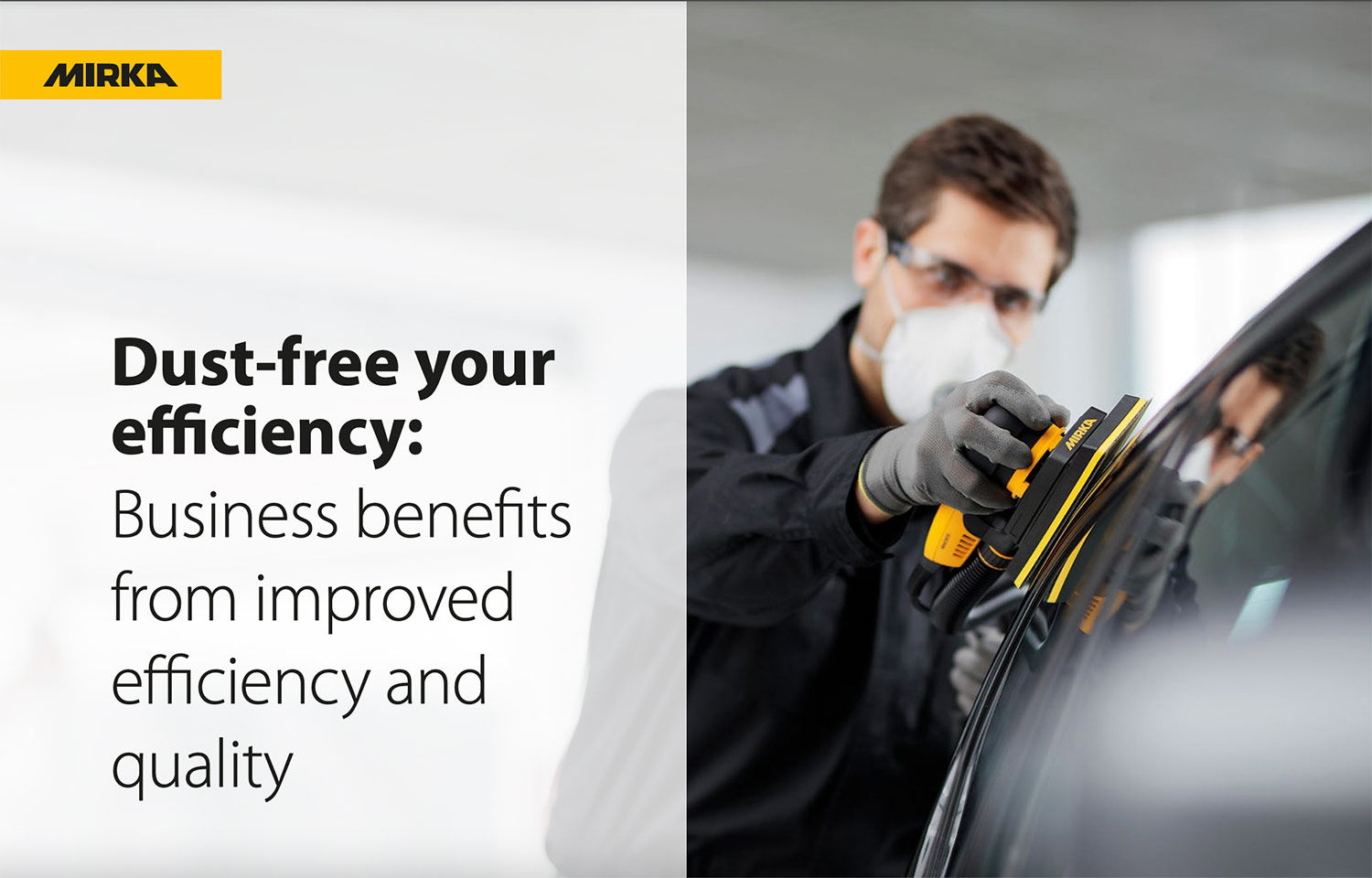 Removing dust is the best choice for making your workplace more efficient. A dust-free environment reduces time to completion, meaning fewer man-hours for you. Then, you can focus on what is essential: spending more time on the refinishing itself.
Less mess, less stress
Eliminating dust is often very stressful because you need to spend lots of time getting rid of it completely. Not only does dust-free leave your workplace clean, but it also makes sanding stress-free.
We offer on-site demonstrations
Request a Demonstration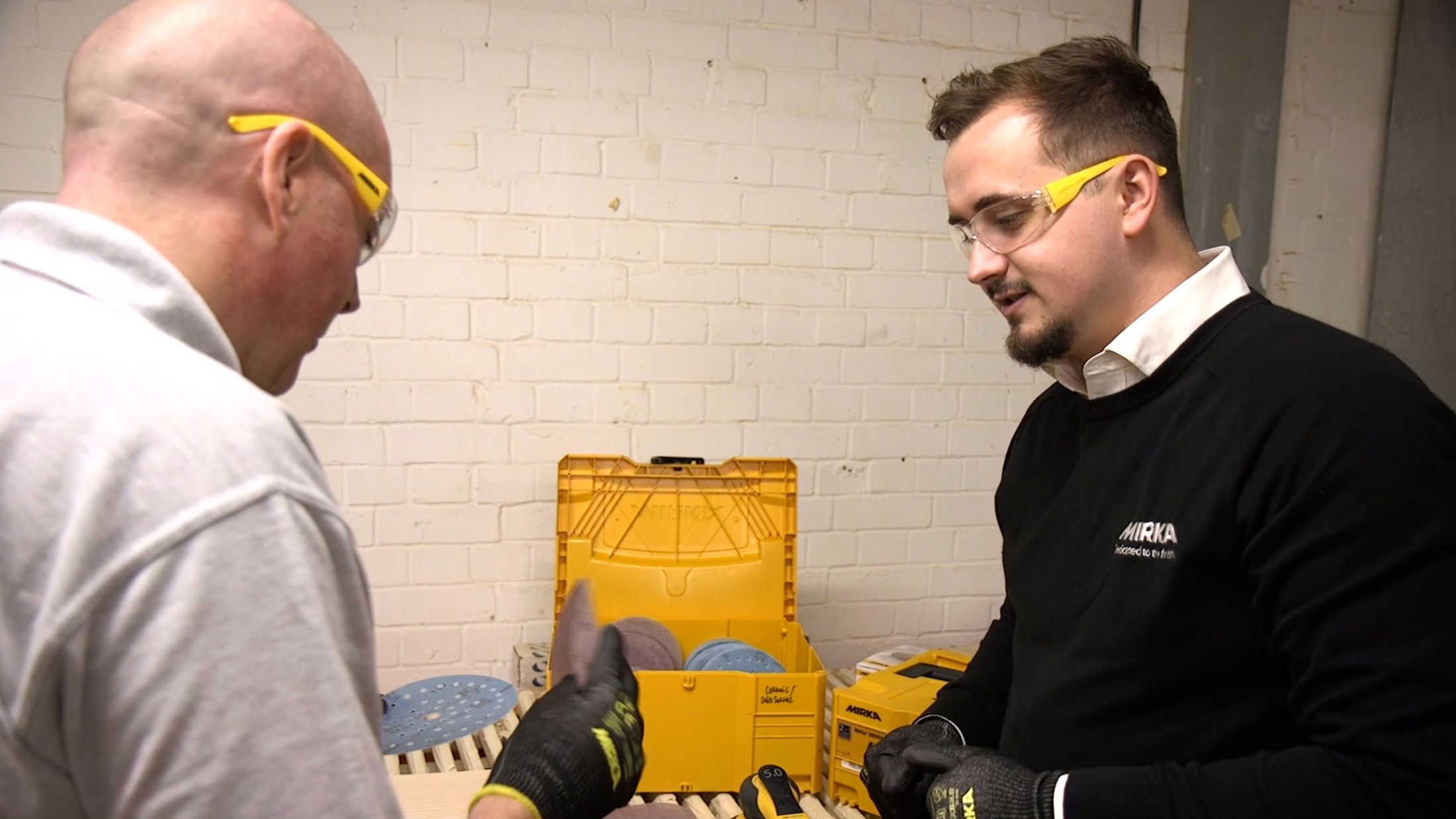 At the frontline of the business, we believe that training, shared knowledge, quality products and systems make a better place to work for the individual.
To support this Mirka has a national team of trained staff who have a wealth of industry experience and are able to provide a hands-on approach to support businesses.

Please complete the form and a member of the team will be in touch.
'Abranet® enabled our team to have dust-free sanding, which was a god send as it has enabled us to focus on the restoration rather than having to worry about the dust produced
Martin Hughes
Scottish Boatbuilding School (part of Scottish Maritime Museum)
For dust-free sanding
Dust Extraction With Efficient Dust Extractors
Today, sanders and abrasives are made more and more efficient, with a focus on dust-free applications. This development places higher requirements on the dust extractors. Mirka's range of dust extractors and accessories meet the demands of the market and of the health and safety authorities. Our dust extractor range is designed for dust-free sanding with both electric and pneumatic sanders as well as hand sanding blocks.
Innovation
Pioneers of dustless sanding
Mirka is the renowned pioneer of dust-free sanding solutions, and we have succeeded in what many others have attempted to do. We are the original developer of dust-free sanding, which has since become an industry standard. Mirka's dust-free solution is the combination of an ergonomic power tool and a completely symmetrical Abranet sanding net together with an efficient dust extractor.
Abranet
The solution to the dust problem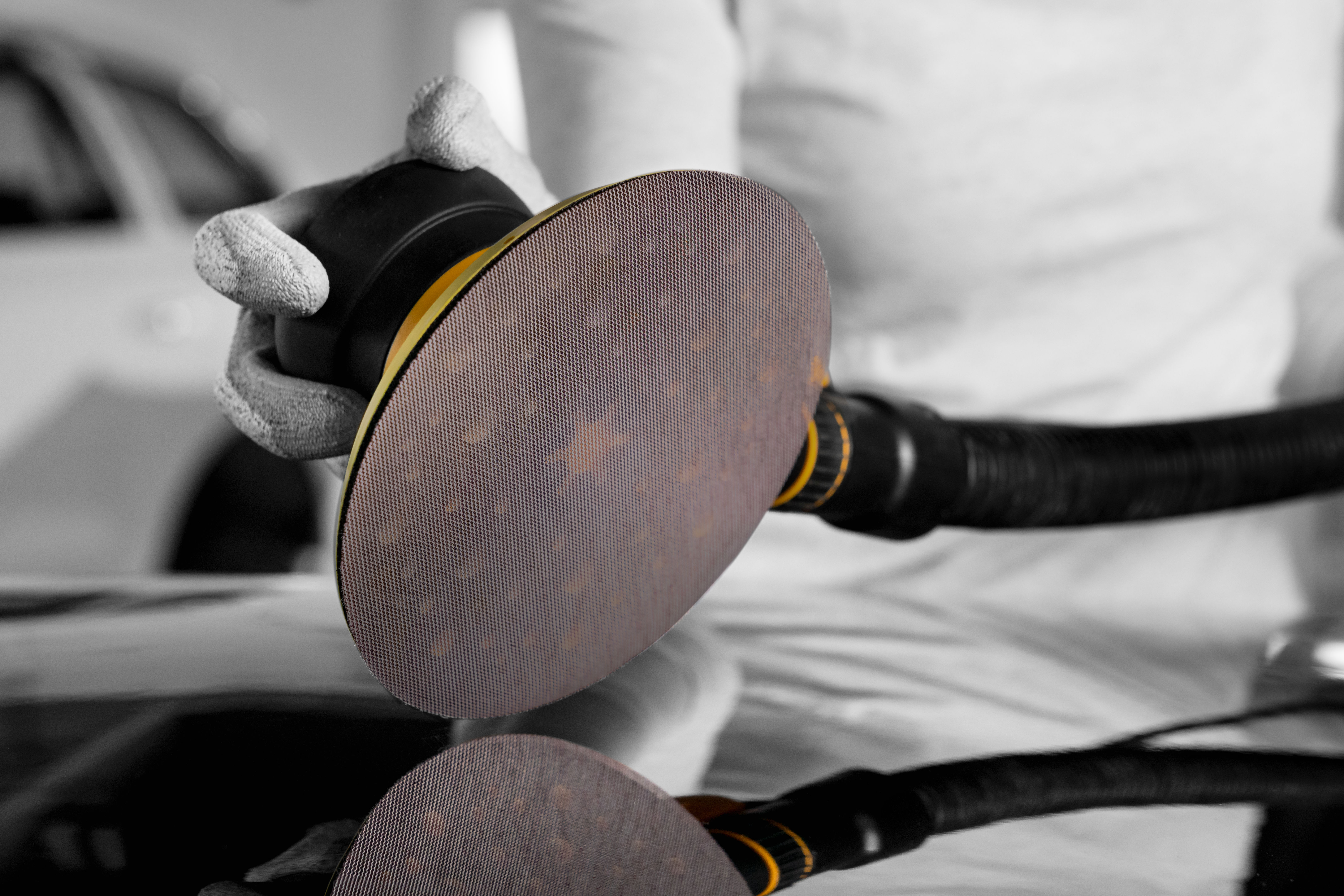 Abranet is highly resistant to dust pilling and clogging, ensuring optimal usage for every abrasive. Each grit delivers excellent results, from the original Abranet to its many variations. The abrasives are best combined with Mirka's efficient and ergonomic power tools and dust extractors.
Dedicated
The bottom line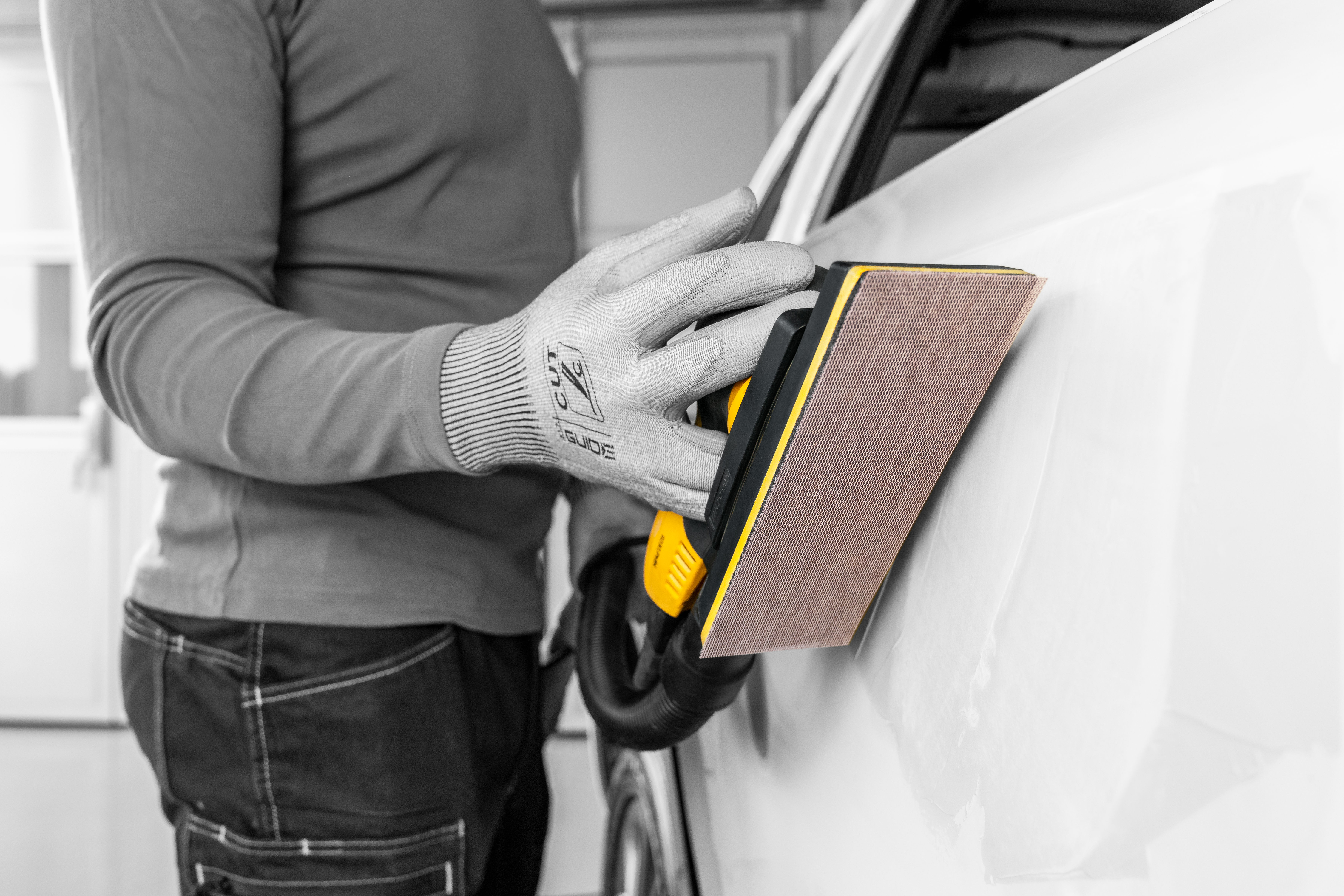 The bottom line is that dustless sanding isn't just another costly investment. It is a matter of productivity, profitability and business development, with an emphasis on health and safety.
My projects are constantly evolving, and I want to use tools and abrasives that can evolve with them, which is what Mirka can offer. Since I started using them, I have not looked back, and I would recommend them to anyone who asks my opinion about them.
Daniel Bullen-Webb
Illuka London
Did You Know This About Preventing Dust?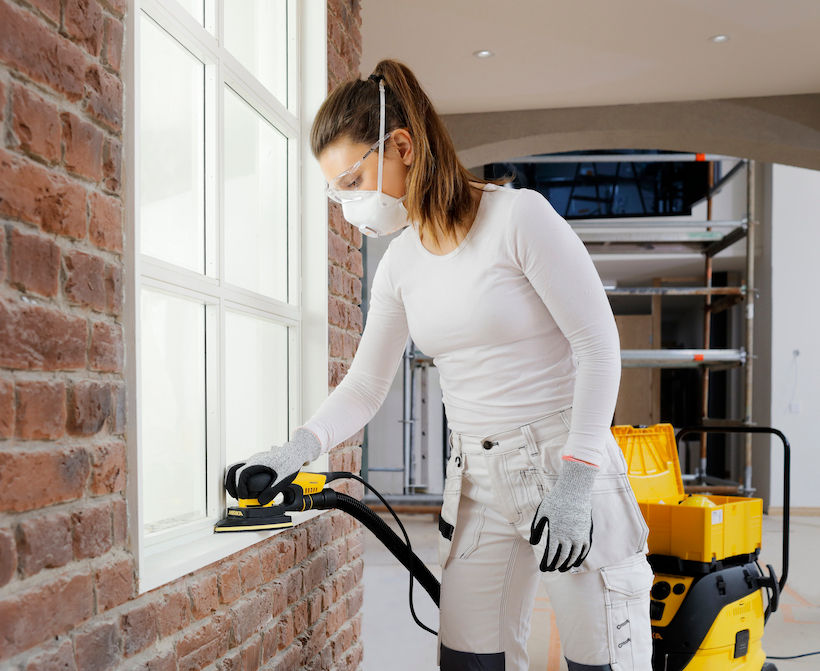 How can I sand without getting dust everywhere? How do you prevent dust?
Most sanding naturally creates dust, and this is something Mirka takes seriously. By using on-tool dust extraction, dust can be safely removed from the working surface without it ending up in the air, or your skin, or your lungs, or anywhere you don't want it to go. Mirka dust extractors deposit the dust safely in an easily emptied bag.
Why is it important to use dust extraction instead of cleaning the surface often?
The most dangerous dust is so-called invisible dust that can stay airborne for a long time, building up in the lungs. It has already been in the air long before it settles down on the surfaces.
Is all dust the same?
There are differences between types of dust. For example, paint residue can be highly toxic and dust from hard wood is extremely harmful if inhaled for long periods of time.
Do dust-free tools make protective gear unnecessary?
Even though Mirka's dust-free solution removes almost all dust from the air, protective gear should always be used to protect your health. Please refer to instructions provided by your local authorities.
Can you use all sanding papers with dust-free power tools and extractors?
Yes and no. Compatible sanding papers are available, but to get the full dust-free performance, net-like abrasives must be used: the more holes there are in an abrasive, the more efficient are its dust extracting capabilities. To be able to offer an effective abrasive with maximum dust extraction, we developed Mirka Abranet.
Is dust-free equipment maintenance-free?
To maintain dust-free performance, filters, dust bags and abrasives for a dust-free solution should be replaced regularly. In addition, we recommend regular cleaning of your sander.
We always appreciate to hear from you
Meet Our Clients
Here's what some of our customers say about our tools, abrasives, and solutions.
Kauhavan Puutyö, Finland
Mirka's Dust-Free Solutions
Kauhavan Puutyö has over 30 years of experience in manufacturing and reconstructing workbenches, serving a diverse set of clients. Thanks to Mirka's dust-free solutions they can work more efficiently with better results.
"52 hours saved yearly thanks to Mirka's solutions. More time to create something new."
Paint Pot Ladies, UK
Mirka's Dust-Free Solutions
Tired of feeling like a snowman when the working day is over? Try Mirka's dust-free sanding solutions and save both time and money. Sarah Hillberg from Paint Pot Ladies told us what dust-free sanding means to her.
"It's not only great for me, but it's also great for my customers because there is no dust going into our lungs."
Milton Martin Toyota, USA
Mirka's Dust-Free Solutions
Ronnie Thomas, Collision Center Manager, at Milton Martin Toyota told us about how switching to Mirka's dust-free sanding solution saves them both time and money.
"We were changing air filters weekly, now we're changing air filters monthly."
Pioneers of dust-free sanding
Over 20 years ago Abranet® was invented and revolutionized sanding. This is how it all started.
The Abranet® abrasives last longer and leave a far superior finish to any other product that I have used
Charlie Gilman
@cornishdreamsurfboards
Case Dust-tree:
Clean air by Abranet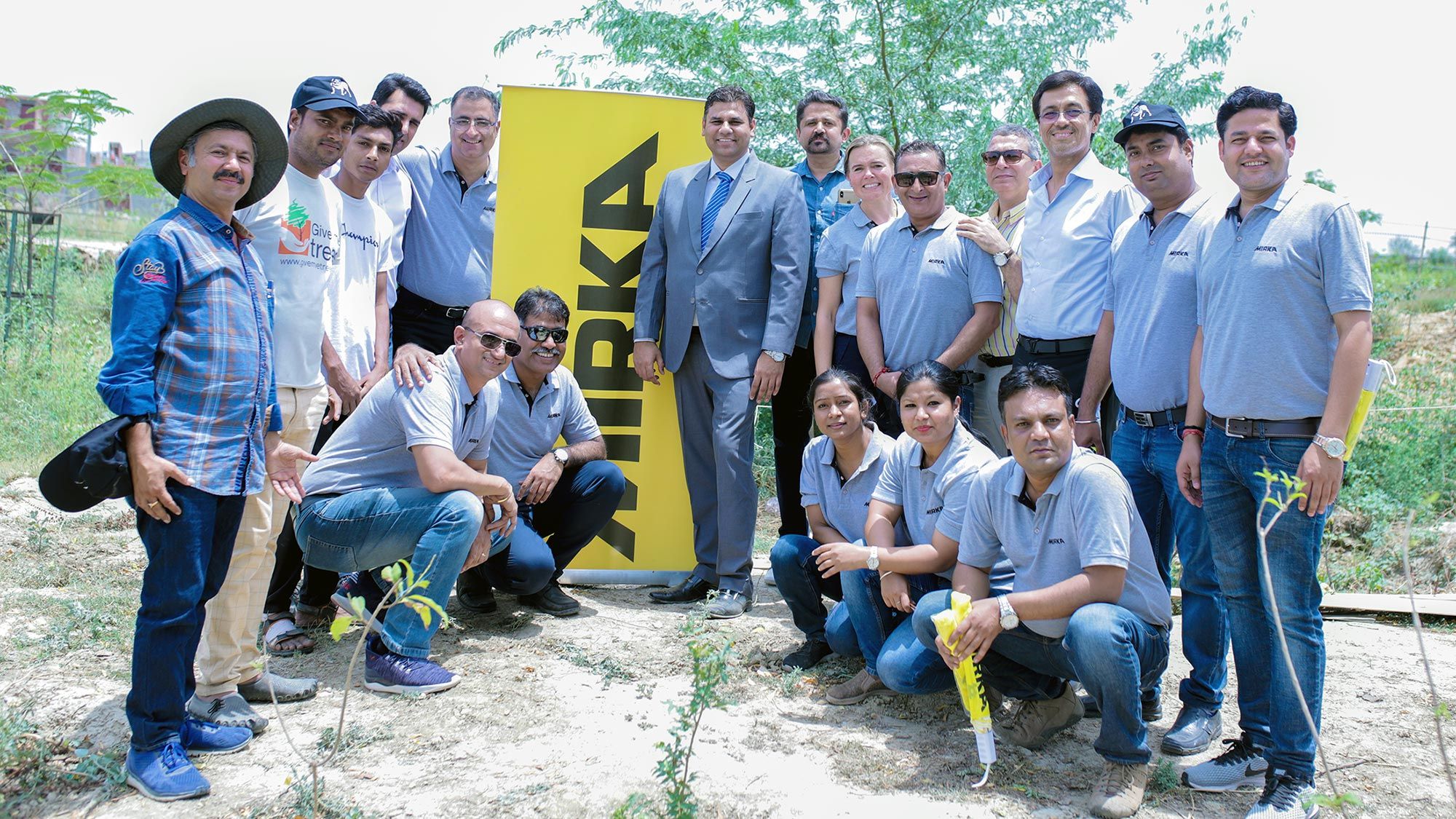 Air pollution is a serious issue in India. To improve the air quality for example, in Delhi, the decrease of emissions is paramount. We can, however, use trees to help our common cause. Local peepal tree (Ficus religious) is capable of catching approximately 27 kilograms of dust every year.
Since our dust-free Abranet solution collects about 2.3 kilograms every day, together with Give me trees we are going to plant one peepal tree in Delhi for every 500 Abranet sanding disc used monthly.
First trees are already planted in spring of 2019 and there are more to come!
Read all about our efforts for the environment on our sustainability platform.
Explore our Net Abrasives
Discover our other products
The Net Range
Net Abrasives are improtant part of the Mirka dust-free sanding solution in their various sizes, forms and grit options.
Explore our Sanding Tools
Explore our Dust Extractors
Do you want to know more?
Contact Us
Please get in touch and our expert support team will answer your questions.