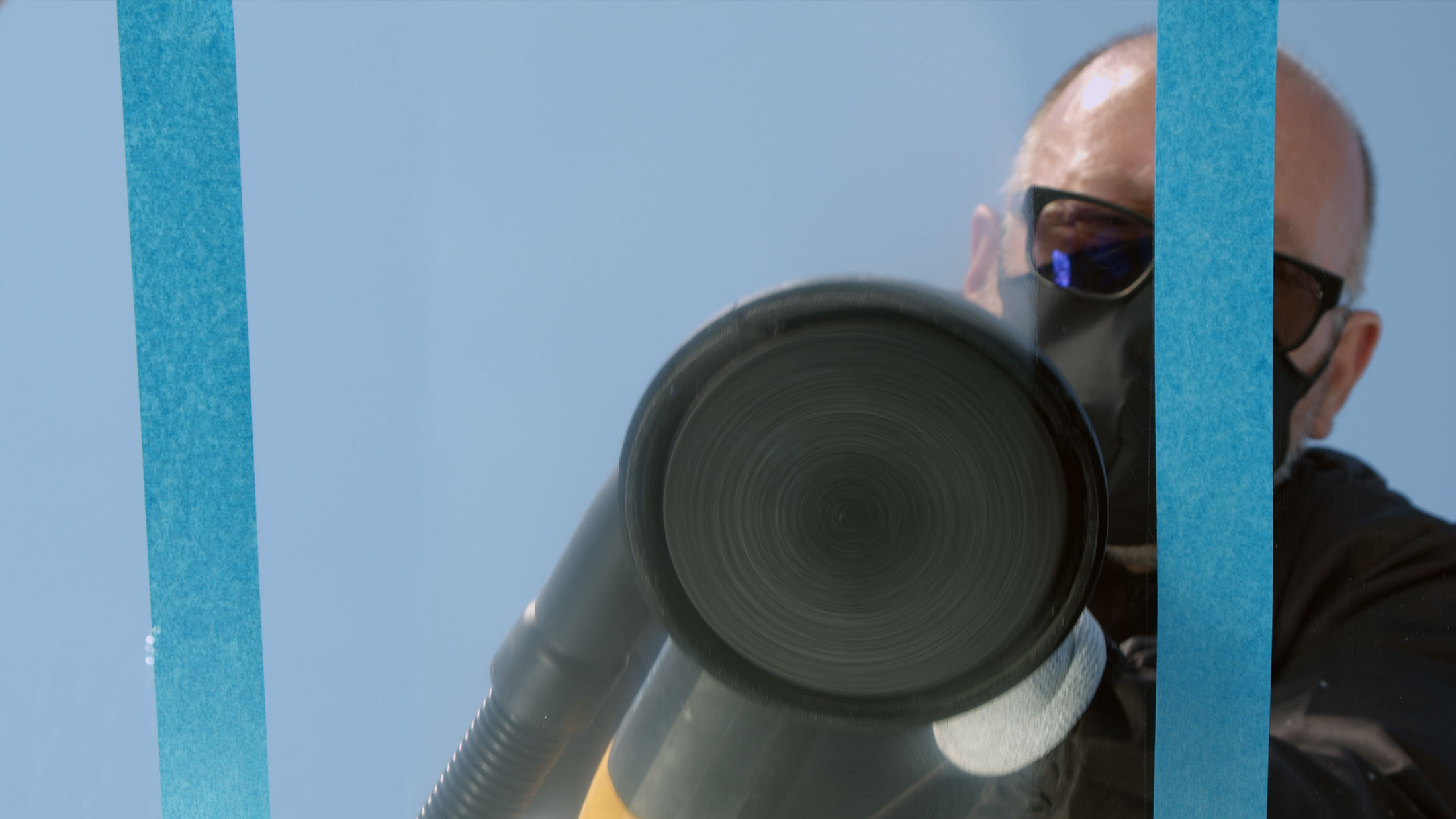 Sanding and Polishing Transparent Surfaces
The sustainable way to save time and money
Instead of replacing damaged glass or other transparent surfaces in buildings, vehicles, train cars, yachts or boats, the glass can simply be refurbished in place, saving time and money.
Remove all marks left by production or environment
Solutions for Both Manufacturing and Maintenance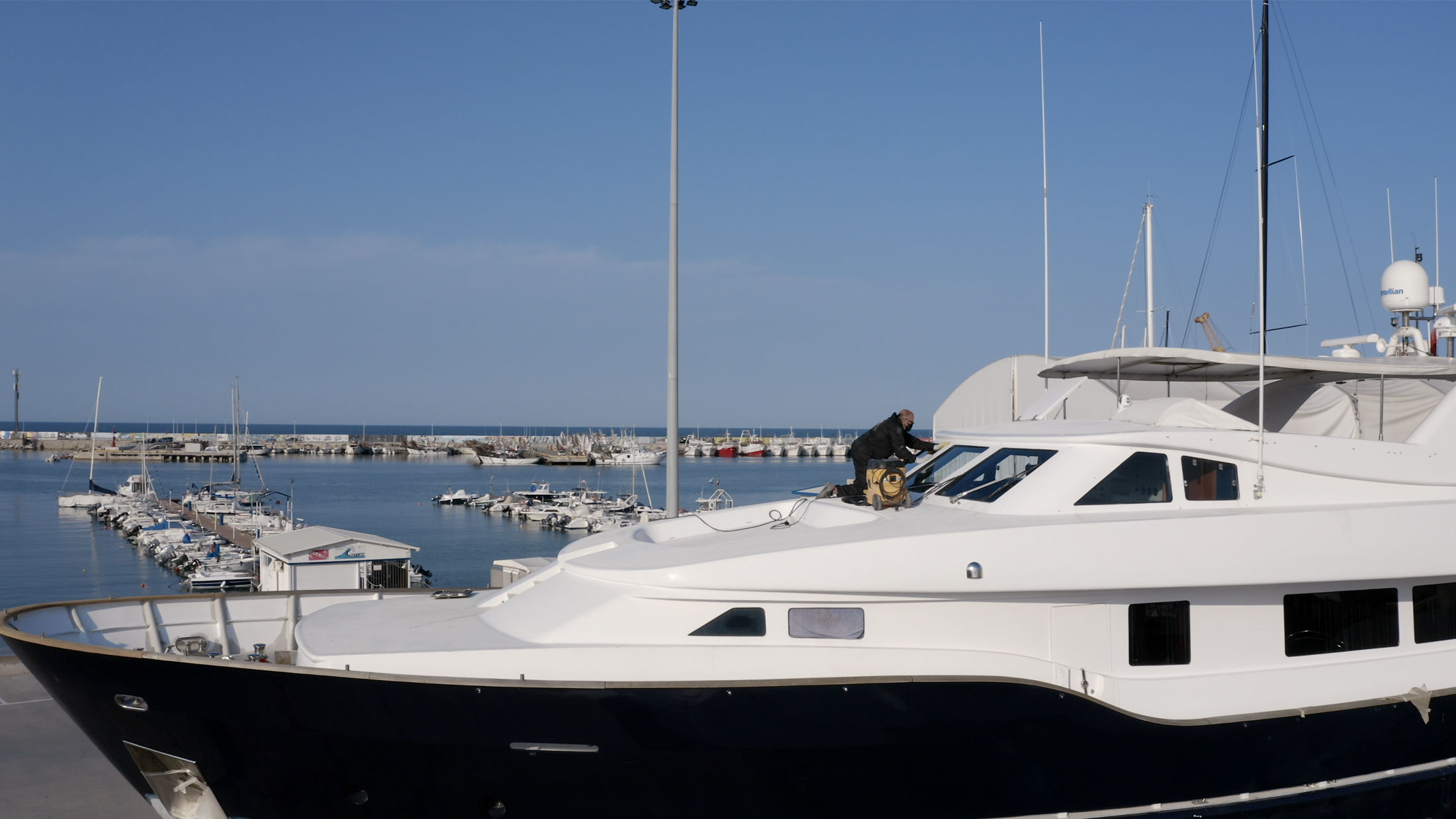 Scratched tempered glass can be sanded and polished to remove marks. In addition to this, aged glass that is damaged by the environment is possible to be refurbished with suitable products, extending its service life even years after original installation.
Scratch damage in the windows of buses, train vehicles and trams, or the side windows of automobiles can be removed very time-effectively compared to the time required to replace glass – instead of hours, the work can be done in minutes.
Q&A How to Sand Glass and Polish Other Transparent Surfaces
Can glass be sanded?
Yes. To remove scratches from glass, just sand and polish it. Furthermore, old glass that has been damaged can be restored with appropriate solutions, extending its service life even years after production.
What sandpaper do you use to sand glass?
Choose a medium-grit sandpaper finish (60- to 100-grit). We recommend Abranet® SIC NS and Abralon® for sanding glass.
Abranet® SIC NS is a multifunctional net abrasive without stearate, developed mainly for glass sanding, but is also suitable for sanding of other hard surfaces like primers, clear coats and composites.
Abralon® is a unique, multifunctional sanding material developed for tackling transparent surfaces, but also other smooth and profiled surfaces. Its patented, flexible construction allows it to create a smooth sanding pattern on angled surfaces and edges while minimising the risk of pressure marks.
Should you polish glass?
Glass is just another surface on that can be polished just like other surfaces. Polishing your glass can be a fantastic way to give it a super clean as well as remove minor defects while improving its clarity and look. Since you don't need to replace the glass, it is also a sustainable option while saving you time and money.
Why Choose Mirka?
Save time and money – You can cut costs and reduce working hours
Why Choose Mirka?
Sand and polish safely without strain – Our tools and abrasives are ergonomic, efficient, and easy to use
Why Choose Mirka?
Improve the quality of work – The finish is excellent, with less effort
The smart solution for glass reconditioning
Do Not Replace Glass, Recondition It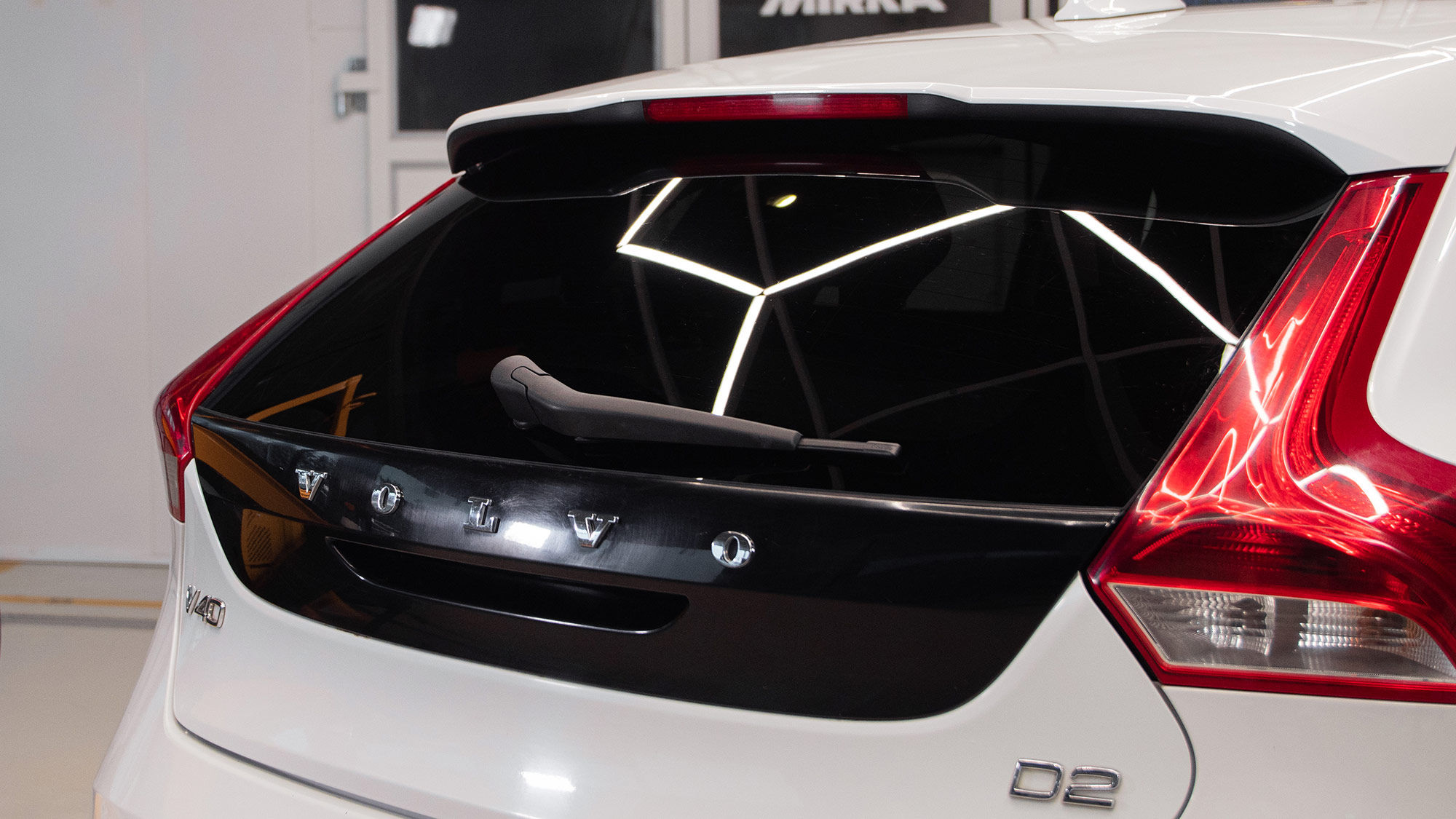 From cleaning to sanding to polishing, Mirka's clear step-by-step processes (as seen below) for cars and yachts are easy to follow, giving you new light through old windows.
Make sure to read these instructions on how to sand glass. By sanding and polishing with precaution, you can be sure to get an even better result.
Take sufficient time over each sanding step.
It is all about giving each step the time it needs.
The fewer steps it takes to get the job done, the better.
Otherwise there is a risk of optical refraction.
Spend more time polishing than sanding.
Polishing makes the end result.
We do not recommend that this process is used on car front windshields.
There is a risk of optical refraction.
Always use a dust protection mask.
Please check local legislation about concentrations known to be hazardous.
A better choice for you and the environment
Water-Based Polishes
All polishes that Mirka produces are water-based and produced in Finland. There are many benefits of choosing a water-based polishing compound.
Effective permanent removal of scratches - Water-based compounds remove scratches permanently. Solvent-based compounds can lose gloss after cleaning the surface with a degreaser and in some cases, they may only temporarily hide the scratches.
Safer for the operator - No hazardous chemicals
Sustainable - Water-based polishes are better for the environment and do not contain benzene or similar hazardous chemicals.
For you and the environment
Sustainable Mirka
For us, it has always been clear to not waste financial or material resources – our own or yours. It is equally clear to preserve the planet's resources. Sustainability, for us, means taking the economy, the earth, and people into consideration when we make business decisions.
We work hard to conserve energy and raw materials, reduce waste, increase recycling, and decrease the use of persistent chemicals. We are developing healthier, safer, and more efficient products and processes so that you will benefit. For example, our dust-free sanding systems help protect the lungs when sanding while giving a cleaner and better surface finish.
Abrasives for Glass Sanding
Tools, Polishing Compounds and Accessories