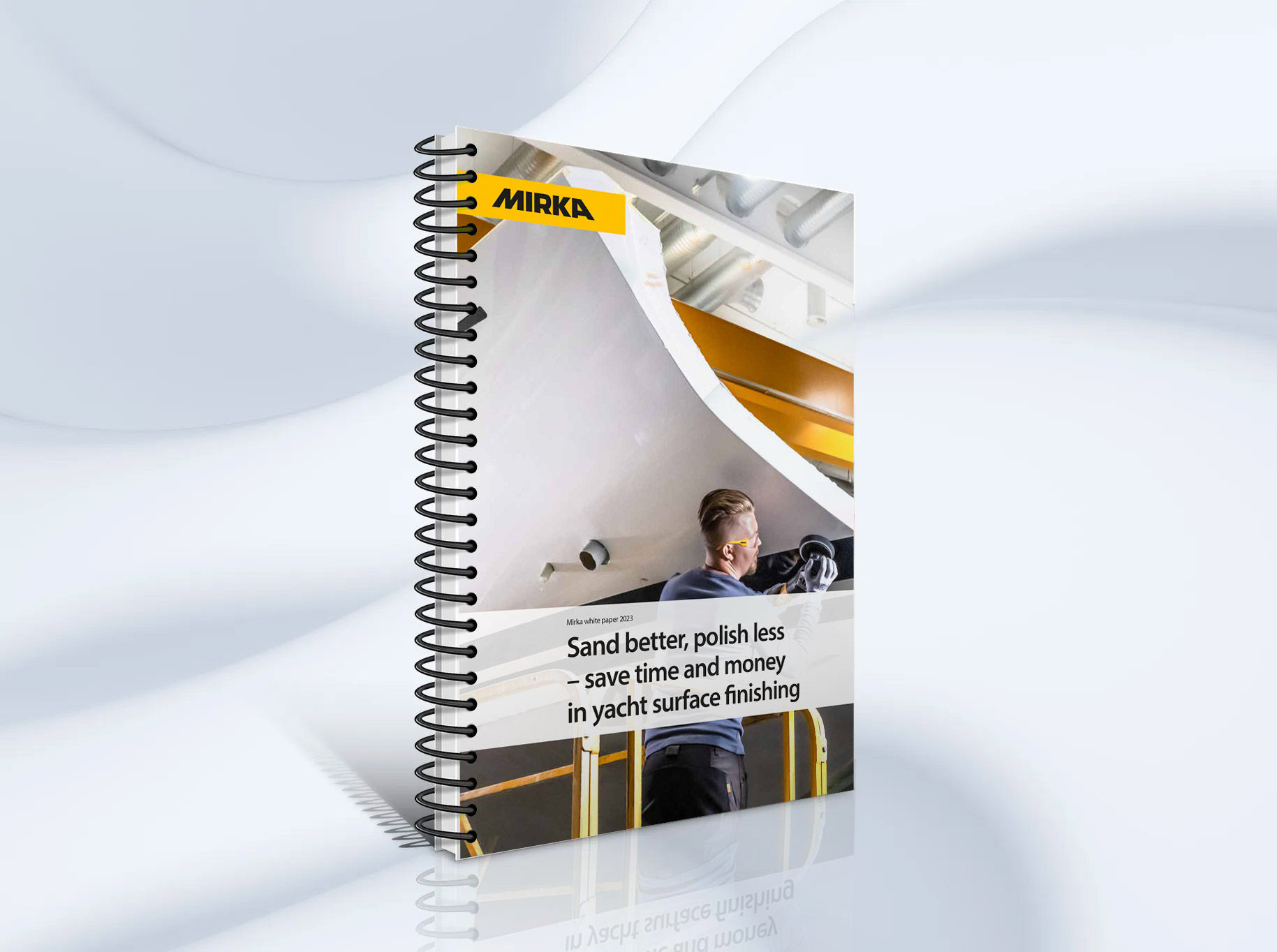 Sand better, polish less – save time and money in yacht surface finishing
Get your free copy of this whitepaper to find out how
Download our latest whitepaper
For Manufacturing and Restoring Yachts and Boats
The white paper answers these questions:
How surface finishing is currently done?

What is Mirka's surface finishing process?

What are the benefits of using Mirka's process?

How much time and money can be saved using Mirka's process?
Click here to see our privacy policy.
Nautor's Swan, Finland
High-Quality Finish
For Finnish yacht builder Nautor, a high-quality finish is about respecting the company's roots and heritage, and it takes the best kind of power tools and abrasives to accomplish that. Benny Brännbacka from Nautor shares with us what it means to collaborate with Mirka, and how important client satisfaction is when building spectacular yachts with Mirka's solutions.
"Working with Mirka is very good, we are continuously collaborating."
You might also be interested in...