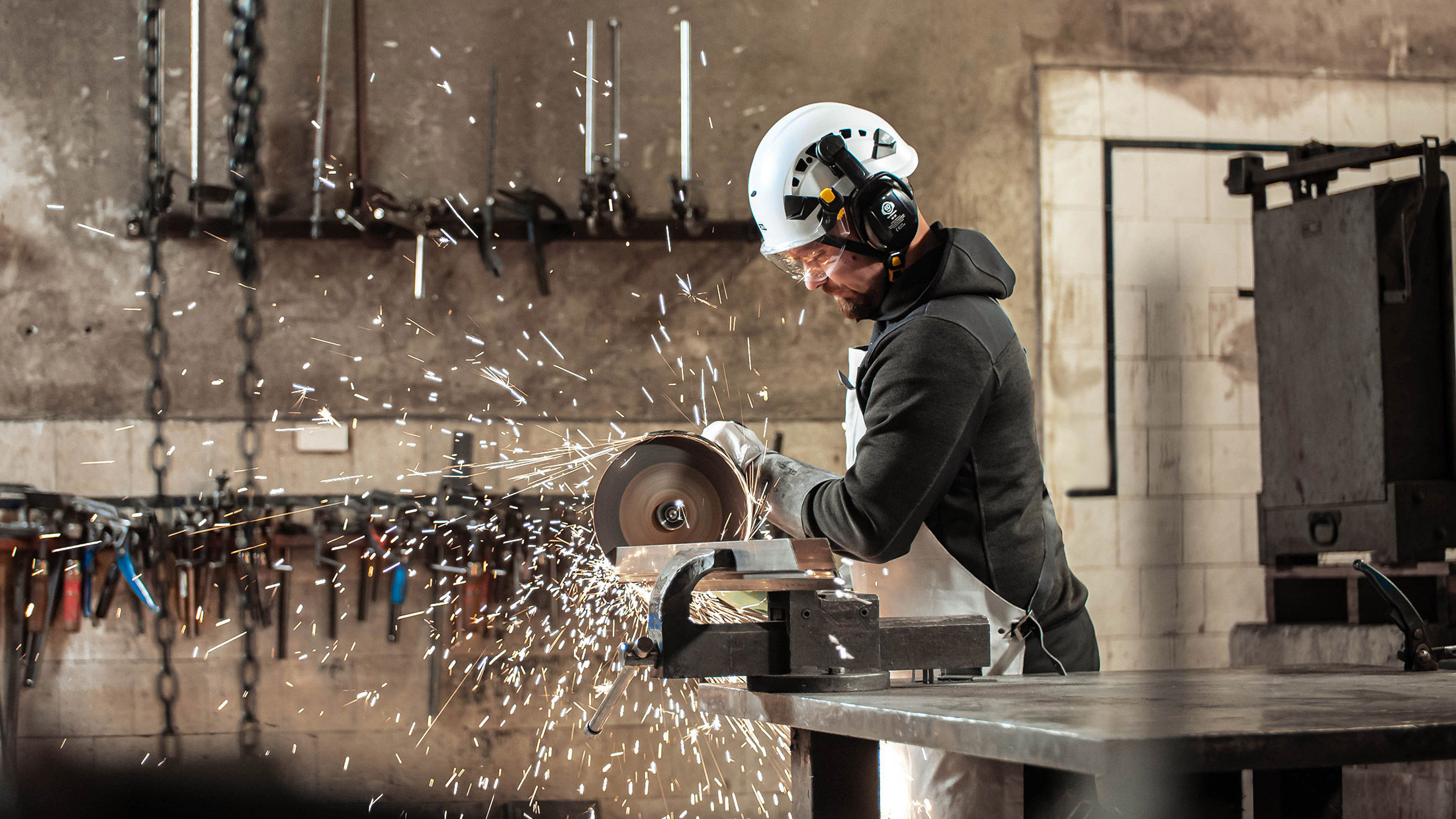 Mirka Cutting and Grinding Wheels
Mirka offers a new selection of different cut-off and grinding wheels for cutting and grinding steel, stainless steel and other materials.
The renewed range of Mirka and Mirka PRO cutting and grinding wheels now has an even longer service life.
For do-it-yourself, construction, renovation or professional and industry use
Choose From Mirka and Mirka PRO Wheels
Mirka and Mirka PRO wheels suit your specific application, whether you are cutting metal sheets, profiles, pipes or solid metal, or grinding surfaces, edges or welding seams.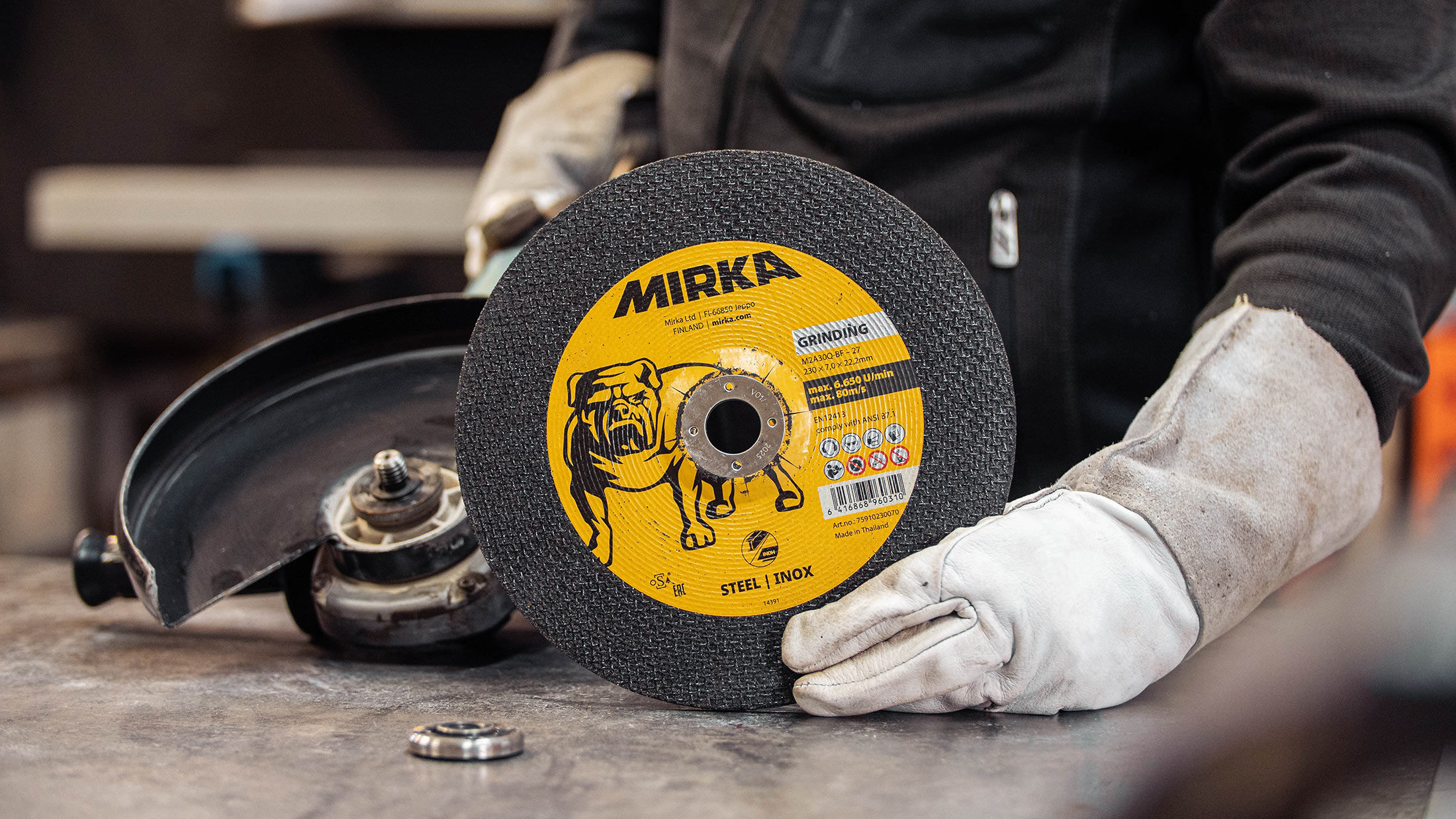 Mirka INOX Wheels
When working on stainless steel, it is important to choose suitable wheels to maintain chemical purity: otherwise, there is a risk of corrosion, pitting or reducing the strength of the material.
Mirka's INOX wheels are designed for cutting and grinding of stainless steel without impairing the material, whether you are cutting metal sheets, profiles, pipes or solid metal, or grinding surfaces, edges or welding seams.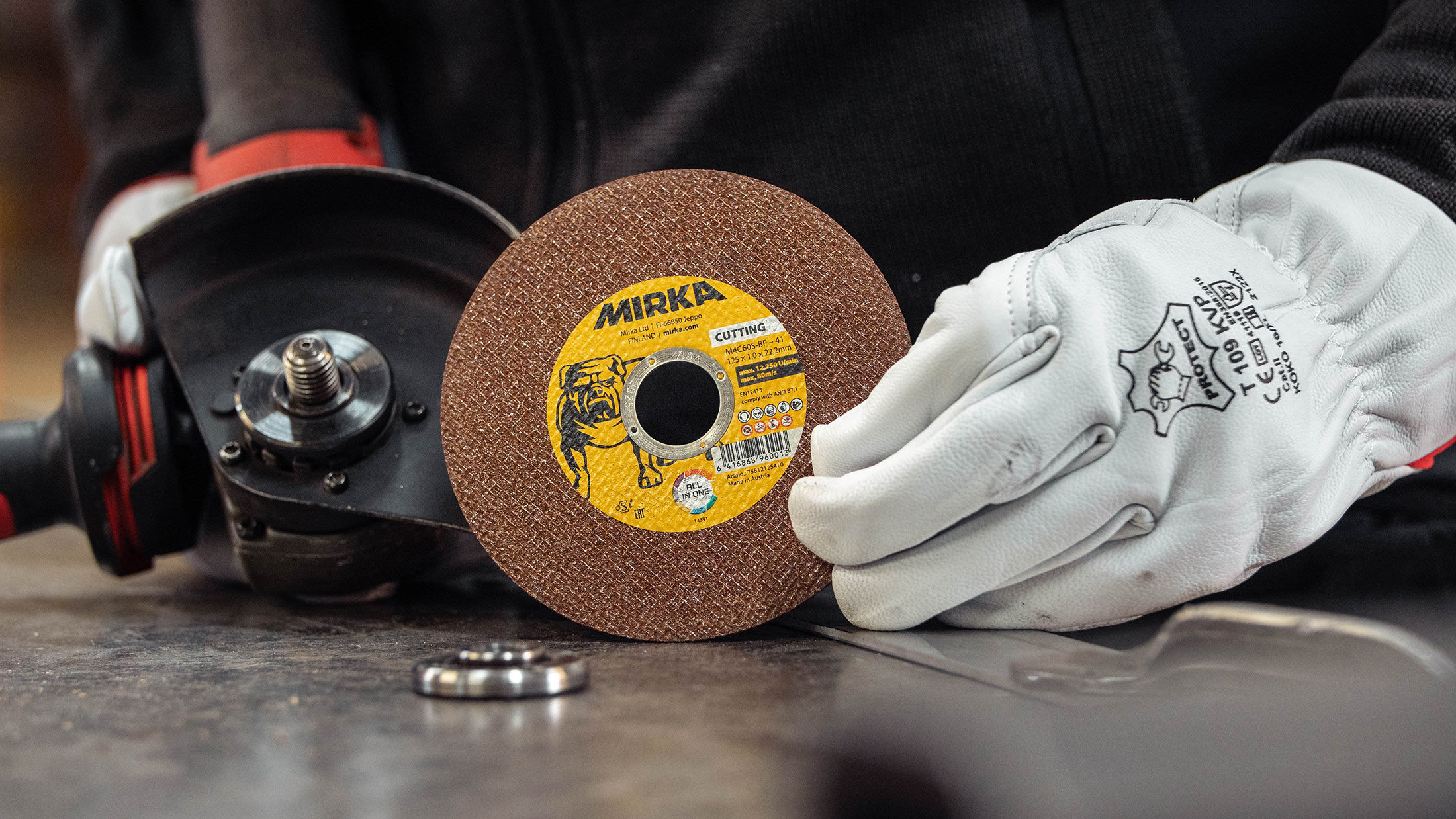 Multi Cutting Wheels
Mirka multi-purpose cutting wheels are suitable for steel, PVC, tiles, ceramics and aluminium alike. They produce a clean cutting edge and an excellent cutting quality.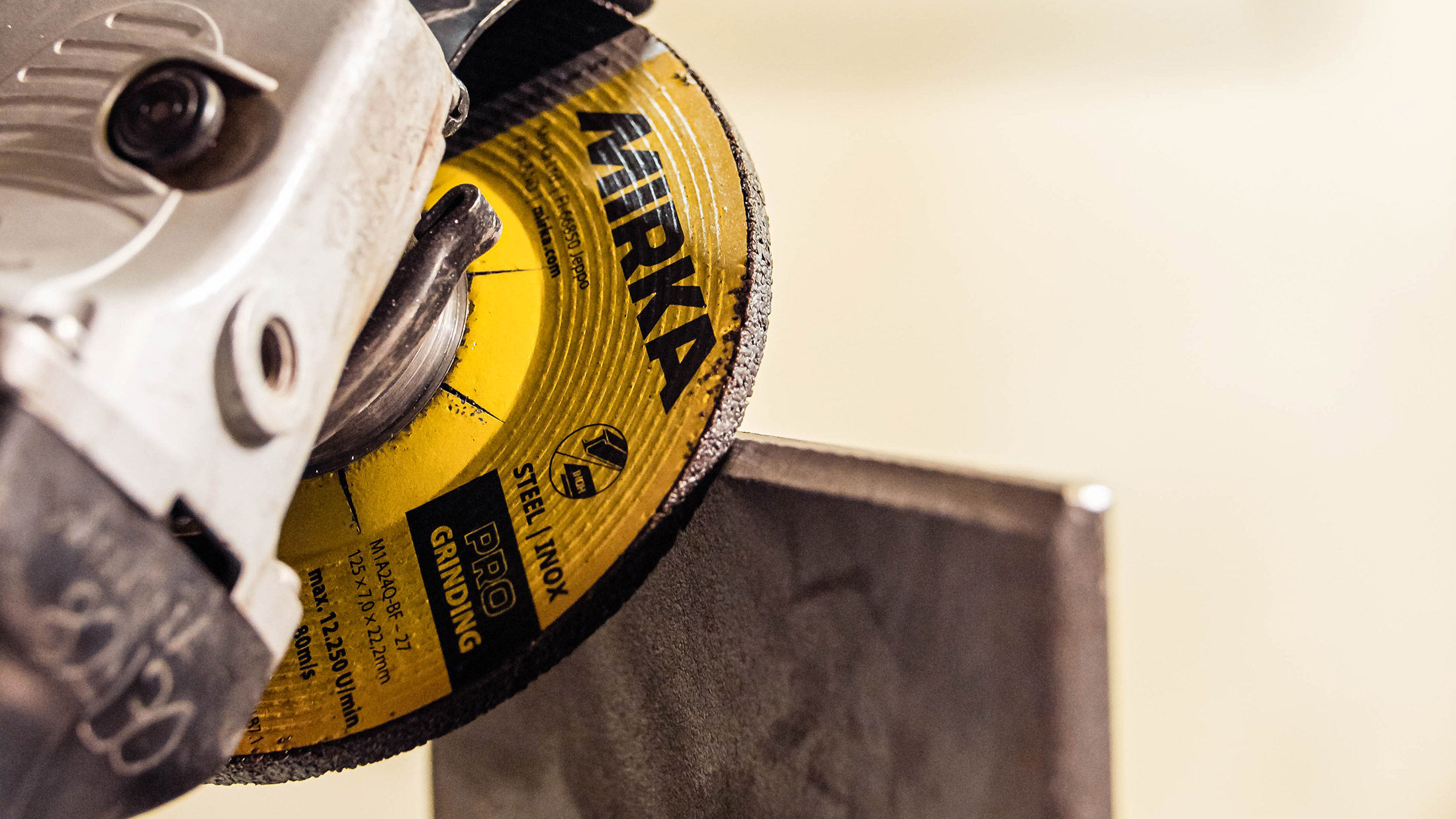 Mirka PRO Wheels
Mirka PRO INOX cutting wheels combine cutting performance with a long lifetime, for stability in cutting metal sheets, metal profiles, pipes, rods and solid material. Selected Mirka PRO cut-off wheels feature Fast-Cut labeling to speed up cutting from the start.
In grinding surfaces, edges and welding seams, Mirka's powerful rough grinding wheels are suitable for both steel and stainless steel. Selected Mirka PRO grinding wheels feature rounded Soft-Start edges to improve grinding speed.
Mirka PRO INOX/Steel wheels are designed for high performance.
We recommend using Mirka PRO wheels with machines over 1400W.
Technical Experts
Request a Call Back
At the frontline of the business, we believe that training, shared knowledge, quality products and systems make a better place to work for the individual.
To support this Mirka has a national team of trained staff who have a wealth of industry experience and are able to provide a hands-on approach to support businesses.


Please complete the form and a member of the team will be in touch.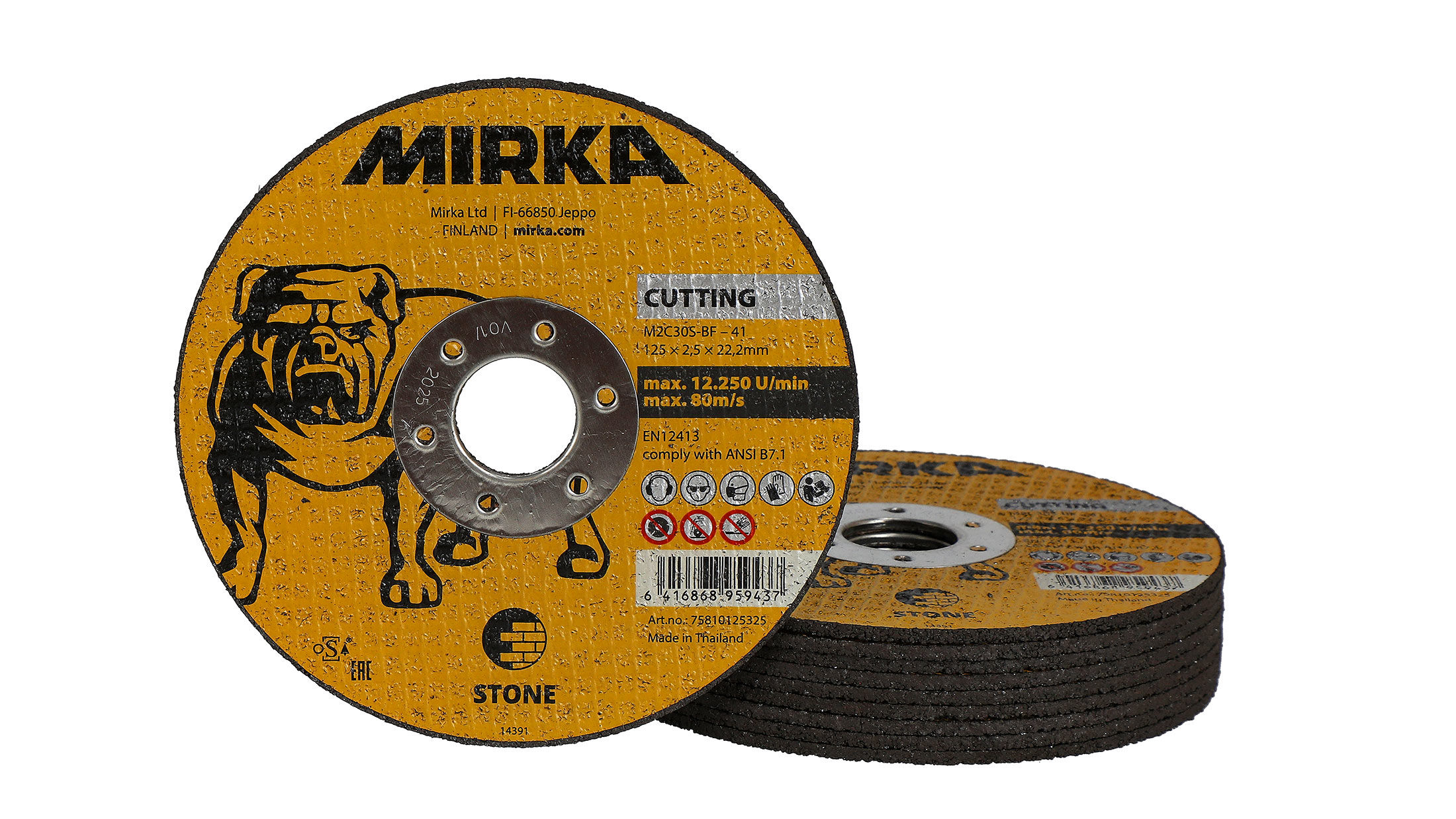 Cutting Stone
In addition to cut-off and grinding wheels for metal, Mirka offers wheels for stone materials.

Mirka stone wheels are engineered for excellent cutting ability and a clean cutting quality, so you can move on to the next step quicker.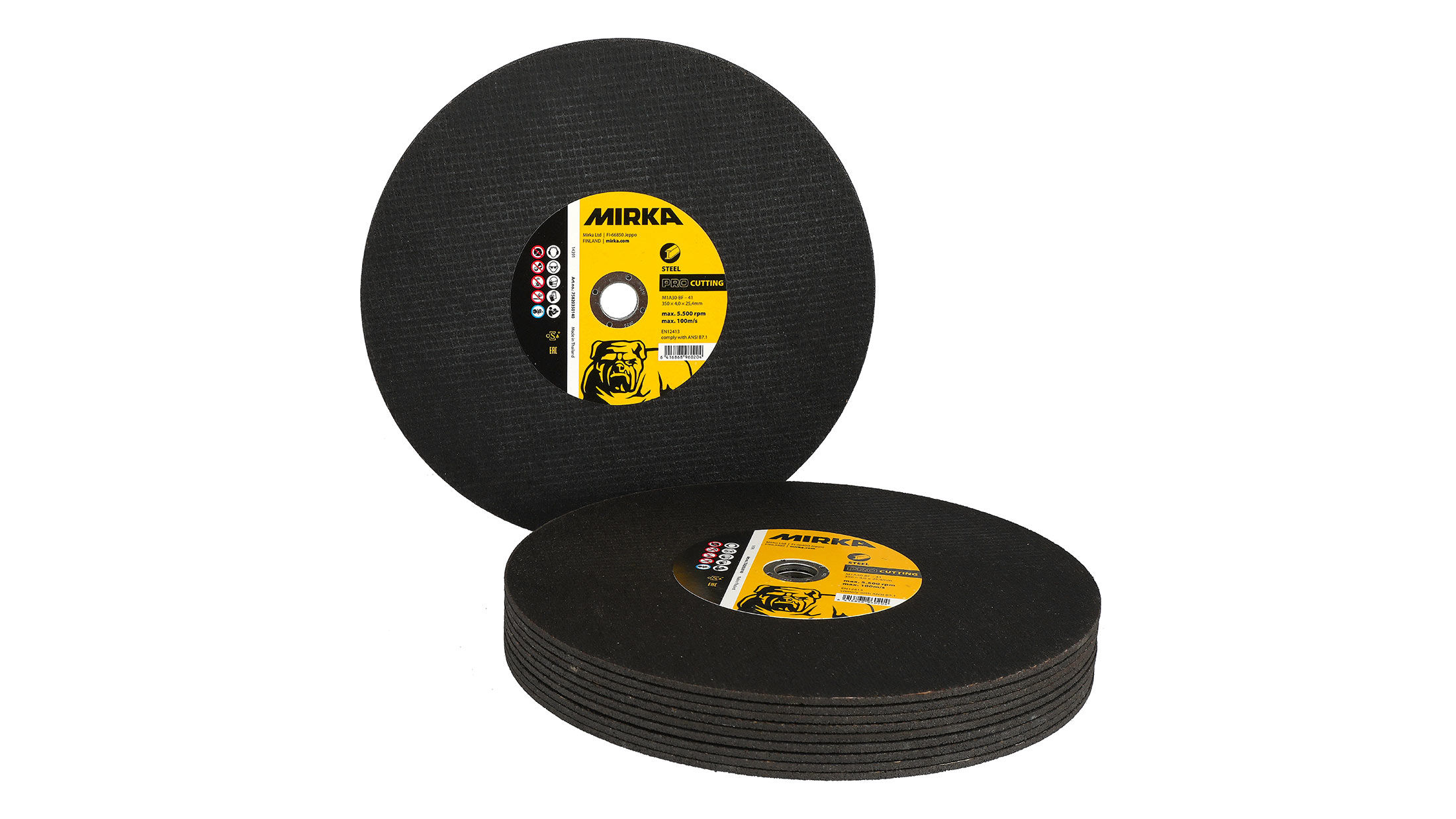 Specialty Wheels
Mirka caters for cutting needs in specialty applications, offering cut-off wheels especially for non-ferrous materials such as aluminium, wheels for grinding, deburring and shaping as well as cutting and plunging steel materials including acid-proof steel, and finally large diameter cut-off wheels for rail steel.
Do you want to know more?
Contact Us
Please get in touch and our expert support team will answer your questions.