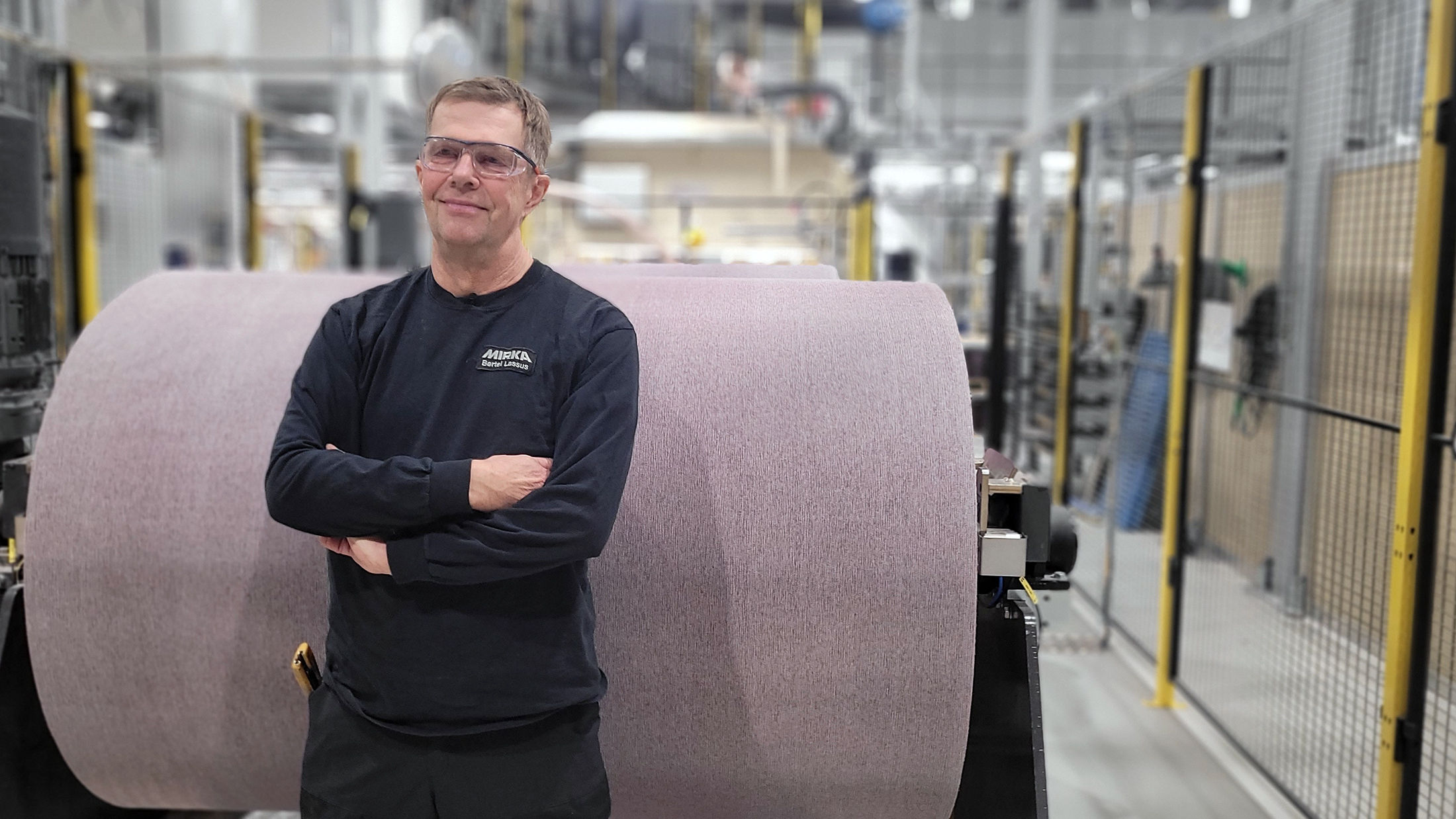 Production gives Mirka products their final shape
Bertel Lassus likes working at Mirka so much that he came back from retirement
I work in production at Mirka's factory in Oravais where we convert abrasives into their final shapes. Here I operate a flexible punching line and make sheets and discs. I have been working at Mirka since the 1990s, and actually retired in 2018. But not long after I met the factory's Site Manager at that time and jokingly said that it would be nice to still work at Mirka. He said that there was a lot of work and that they were looking for able hands, so if I wanted to return there would be a spot for me. I took up the offer and here I am still today.
I like working at Mirka because it is a stable and flexible employer that also gives you opportunities to develop professionally, for example studying to become a process operator, which I myself have done. And of course the colleagues. We have a really good atmosphere in the working community here at the factory between both employees and managers.
In my free time, I do a lot of exercising, mostly running, swimming, and winter bathing, because it is important to stay in shape to be able to work.