Mirka Acquires Robotics Specialist Flexmill
April 6, 2022
Mirka announces the acquisition of 100% of the shares of the Finnish robotics company Flexmill, based in Nurmijärvi outside of Helsinki. The acquisition gives Mirka the possibility to offer complete solutions and integration services for automated and robotized surface finishing.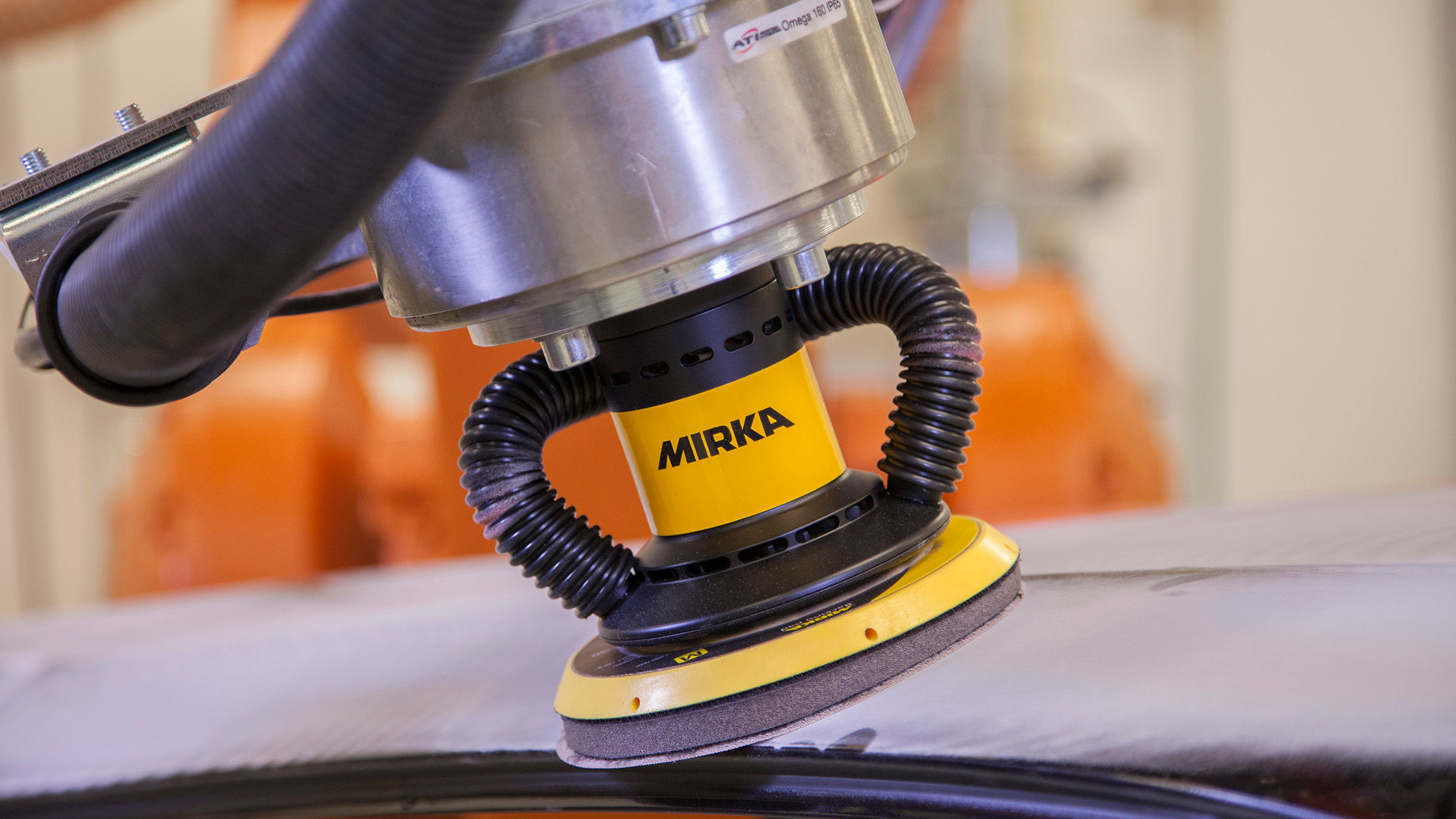 "We welcome Flexmill into the Mirka Group and are really excited about the new competence we now have in Mirka. Flexmill's specialized knowledge in robotics and automation and Mirka's expertise in surface finishing and global market reach opens so many new opportunities," says Mirka's Chief Executive Officer Stefan Sjöberg.
Automation and robotization of labour intensive and repetitive work steps in manufacturing, such as sanding, polishing and surface finishing is a natural development and a strong trend. But automating handcraft and complex processes is a challenge, where also the work needs to be checked and verified during the working process with measurement systems, effectively also replacing the operator's eyes, controls, and judgement.
Flexmill is a specialist in automated and robotized surface finishing applications, with a staff of about twenty robotics engineers and software programmers. Flexmill has delivered hundreds of systems to more than seventy customers in twenty countries. Typical robotics applications are in the fields of Aerospace, Automotive, Marine, and energy industries.

Read the press release.