New Mirka cutting and grinding wheels for efficient metal work
March 10, 2023
Mirka introduces a new range of cutting and grinding wheels to make metal working faster and more effective. Choose from Mirka and Mirka PRO wheels according to your specific application, whether you are cutting metal sheets, profiles, pipes or solid metal, or grinding surfaces, edges or welding seams.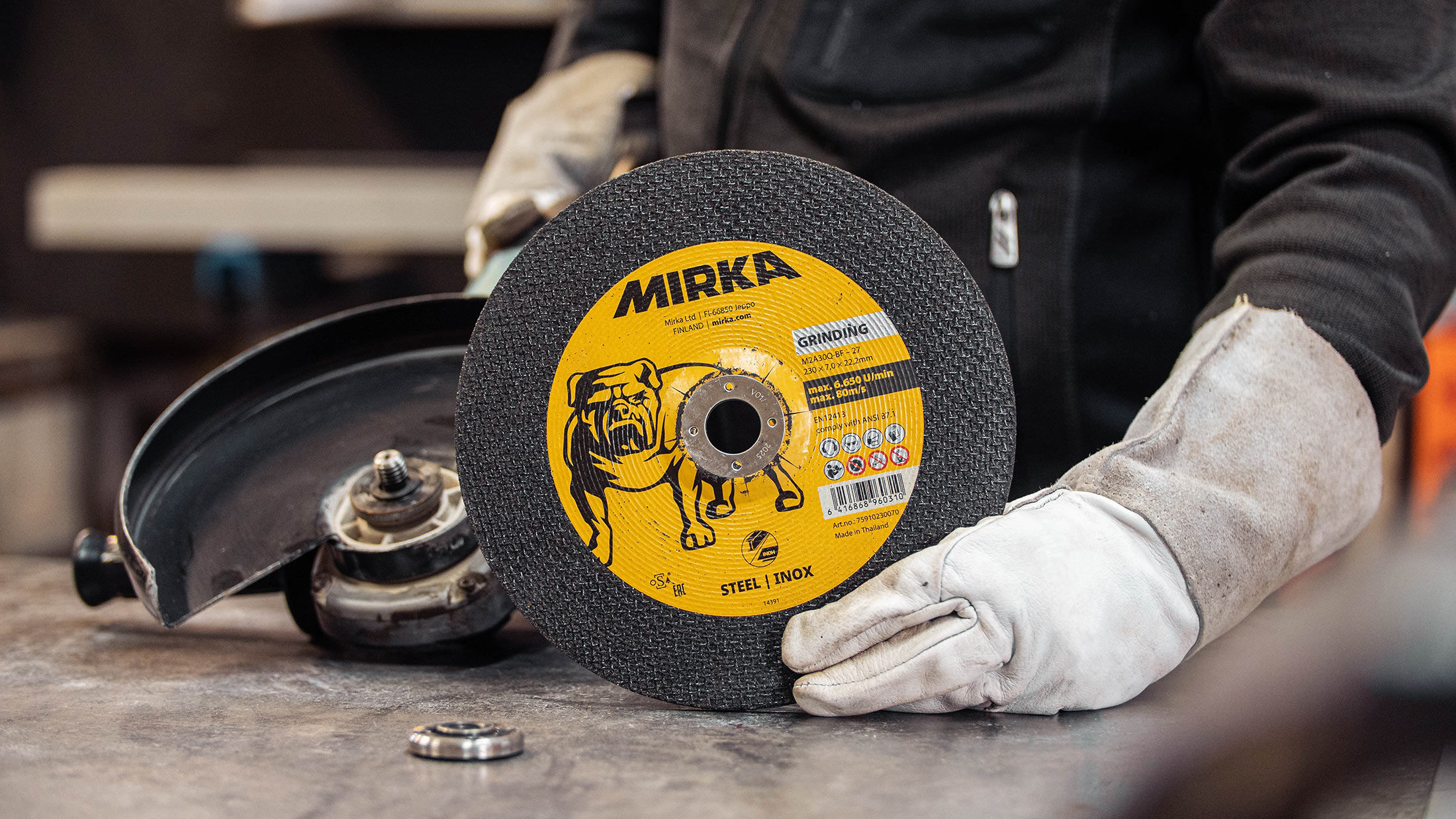 When working on stainless steel, it is important to choose suitable wheels to maintain chemical purity: otherwise, there is a risk of corrosion, pitting or reducing the strength of the material. Mirka's INOX wheels are designed for cutting and grinding of stainless steel without impairing the material.
Designed for high performance, Mirka PRO wheels combine long lifetime with high cutting ability and stability. Mirka's powerful rough grinding wheels are suitable for both steel and stainless steel.
In addition to cut-off and grinding wheels for metal, Mirka offers wheels for stone materials and specialty applications, including cutting rail steel. The range of Mirka wheels also includes cutting wheels for non-ferrous metals, with high cutting ability and short cutting times. Mirka's Multi cutting wheels are suitable for steel, aluminium, tile and clinker alike.