New Mirka® STYRO Concept for leveling insulation
March 1, 2023
From Mirka comes a new, clean solution for polystyrene panel installation. Called STYRO Concept, it is Mirka's way of bringing dust-free wall sanding know-how to levelling insulation panels.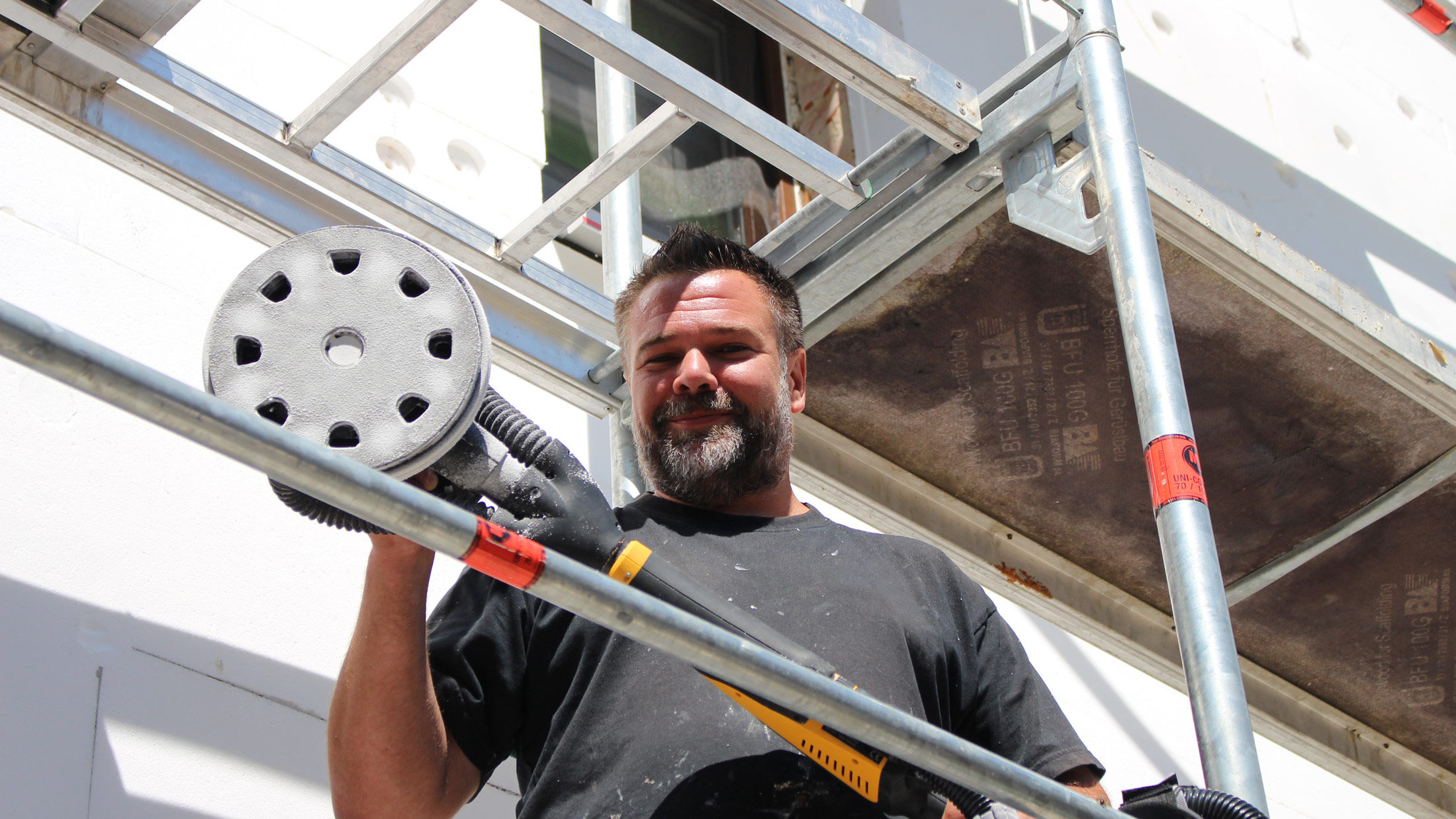 With rising energy costs, improved building insulation is a way to prevent costly heating energy from going to waste – a challenge Mirka is happy to tackle. The STYRO Concept combines Mirka's Iridium abrasives together with dust-free and ergonomic LEROS-S sanders to speed up the installation process.

With the help of Mirka's new STYRO Concept, fitting polystyrene insulation could not be cleaner. When leveling panel seams to achieve a uniform structure, debris is created from sanding insulation foam. To solve this, Mirka's ergonomic and easy to use LEROS-S wall sanders are fitted with a special backing pad and Mirka STYRO abrasives together with a STYRO interface to make sanding work easy, clean and fast. The system is suitable for sanding underground and external insulation panels alike, for Extruded Polystyrene (XPS) and Expanded Polystyrene (EPS). As XPS is denser than the lightweight EPS, different abrasive grits are available to suit the density of the material.
Mirka's LEROS-S wall sander is designed to reduce strain on the operator, helping you to make quick work of the job at hand. Thanks to efficient abrasives and powerful dust extraction, you can minimize both the time needed for the sanding process and the amount of debris from sanding foam. The combination of ergonomic sander design and dust-free sanding reduces discomfort as well as the risk of occupational disease, especially in tackling large areas such as wall insulation.