New Pneumatic Belt Sander for Narrow Belt Grinding
February 8, 2021
Mirka is introducing a new power tool for bodyshops and manufacturing. The Mirka® Pneumatic Belt Sander is a new, ergonomically designed, low vibration sander for narrow belts.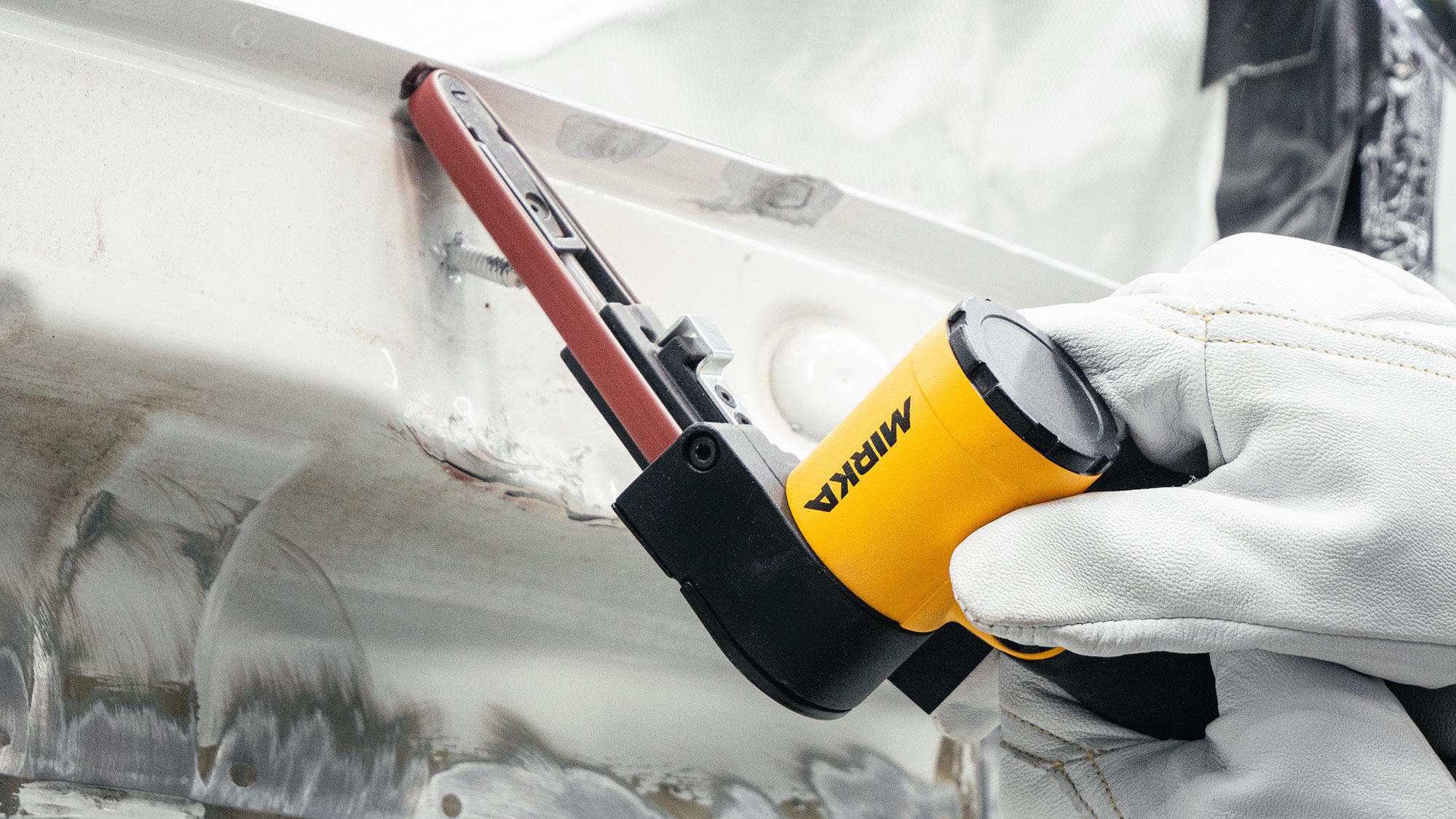 The Mirka Pneumatic Belt Sander is the optimal tool for grinding welding spots and seams in vehicle or marine manufacturing and body repair and for removing paint in body shop work and collision repair. It works especially well together with Mirka's new line of narrow sanding belts.
The two available models, the Mirka PBS 10NV and Mirka PBS 13NV have been designed with the user in mind, focusing on ergonomics and usability. The tool is smooth and quiet to use, comfortable to hold with a handy rubber grip, and its grinding speed is easy to set with a top-mounted selector. The belt is easy to change thanks to the tension mechanism, and the arm angle is quickly adjusted with a key that is stored in the handle for whenever it is needed.
"The Mirka Pneumatic Belt Sander strengthens our position as the tools and abrasive solution expert in body shops. It is an integral part of Mirka's upcoming Panel Beating Concept that provides auto body specialists with a full range of products, including our new Zirconia and Ceramic file belts and quick lock discs", says Mats Bystedt, Portfolio Manager, Mirka Power Tools.