New Small Sander for Smooth Sanding
April 5, 2022
Mirka introduces the new, even more compact Mirka® DEOS 343 electric orbital sander to further expand the range of lightweight DEOS sanders. The new DEOS version uses a 75x100mm sanding pad, for smooth and efficient sanding of wood, doors, and frames.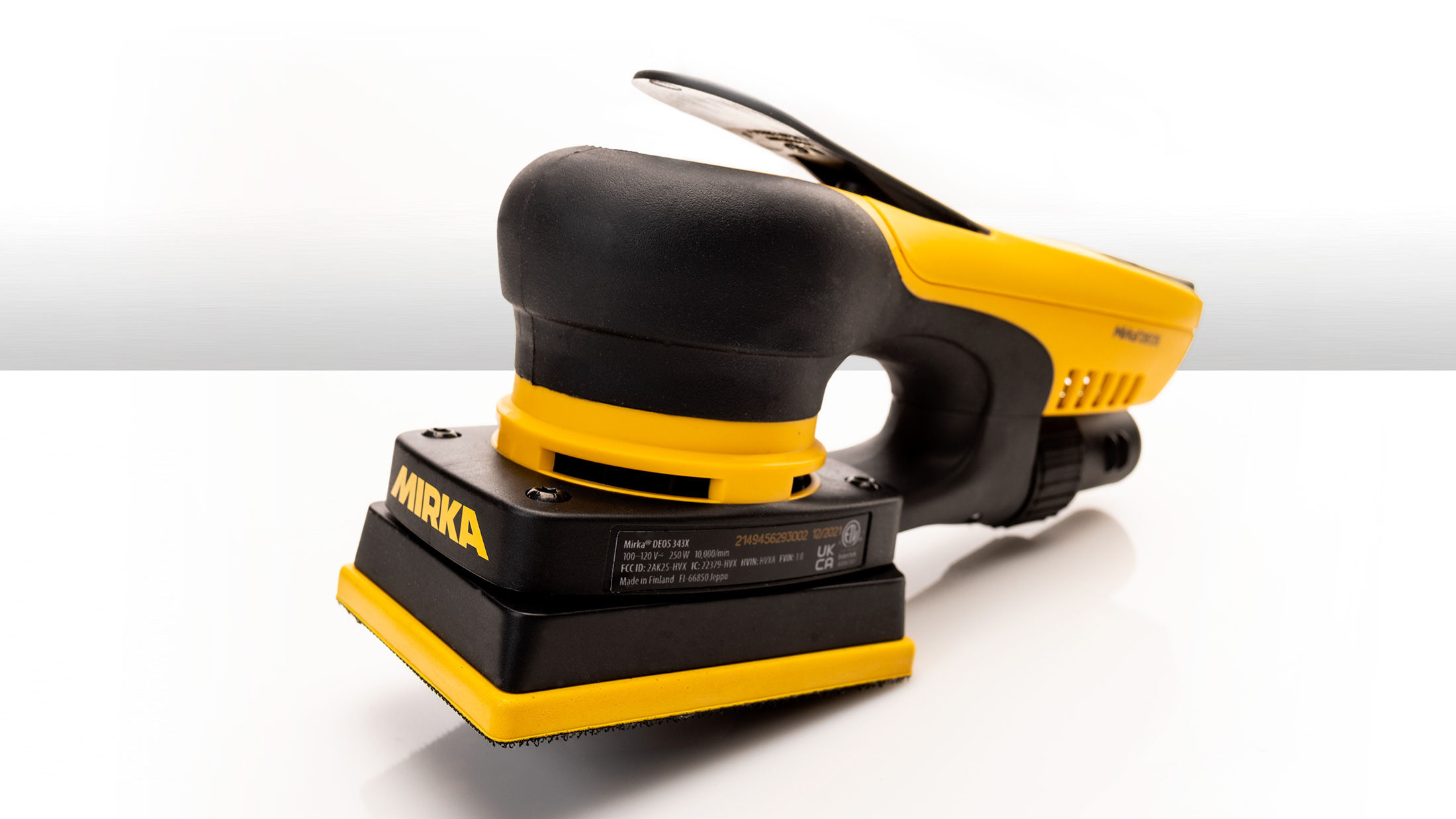 The Mirka® DEOS 343 is particularly smooth to use thanks to its two operating modes.
In the first mode, the brushless electric motor of the DEOS 343 starts operating at 5,000 rpm, from which it can be linearly adjusted to maximum speed by changing the position of the lever. In addition, there is an extra 7500rpm step for finer speed adjustment. In the second mode, the DEOS 343 starts at maximum speed when the lever is pressed.
The new Mirka DEOS 343 is designed for sanding windows, doors and frames and performing correction work on wood filler, in places where size truly matters, and the result really counts.
"Compared to the other Mirka DEOS models, the new DEOS 343 is even smoother to use, and it really comes to its own in situations where a more compact electric orbital sander is needed", says Kristian Johansson, Product Manager for Construction & Decoration and Wood.
Aided by its low design and comfortable grip, the DEOS 343 keeps you close to the working surface for added sanding performance. At 970 grams it is one of the lightest sanders on the market, and every gram removed means reduced sanding strain.

The DEOS 343 new introduction in Mirka's range of best-in-class sanders, joining the other three DEOS models, the 383CV, 353CV and the DEOS 663CV Delta. It is best paired with premium Mirka abrasives and professional dust extractors and accessories for a truly effortless working solution, that goes all the way for a great, dust-free finish.