Pioneering Surface Finishing for 80 Years
January 9, 2023
From humble beginnings to becoming one of the world leaders in the surface finishing industry. Mirka is celebrating its 80 years anniversary this year. For eight decades Mirka has been at the forefront of leading innovations in abrasives manufacturing.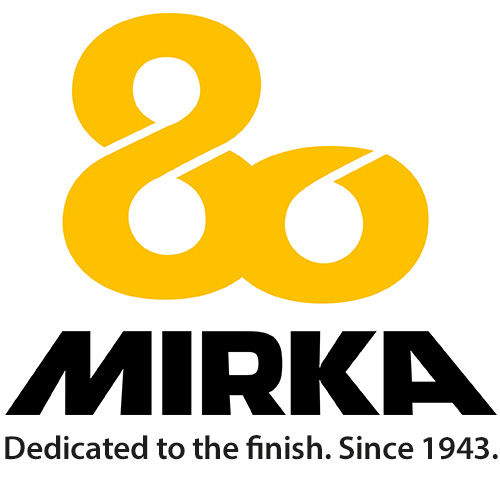 Mirka was founded in 1943 in Helsinki by the engineer Onni Aulo, but due to the Continuation war, production did not start until 1946. Since then Mirka has grown and today, headquartered in the heart of rural Ostrobothnia, Finland and with a network spanning the entire globe, the company has become a world leader in the surface finishing industry.
- Physically, Mirka is a very different company today, compared to when we started. But our core vision is still the same – To give people, our customers, the opportunity to perform better and to get that perfect finish – and this is something that also drives us in our daily operations, the strive to continuously improve what we do. The most important element of this has always been to listen to the voice of our customers, says Mirka's CEO Stefan Sjöberg.
During the past 80 years, Mirka has seen many milestones. From the opening of the first subsidiary in the UK in 1979 to pioneering dust-free sanding with the launch of Abranet® in 2001, and not forgetting the award-winning power tools. But even though this year of celebration will be about reflection and looking back at the journey so far, the eyes of the company are looking toward the future.
- We are proud of all the things we have achieved, but to stay relevant one must also look forward to the next big thing, and here we see a lot of potential. The Green Deal in the European Union, and the green transition in the world, in general, are something that will shape how we look at things and how we do them. Not only for Mirka but for the entire industry. The one who solves this puzzle will be relevant for many years to come. Looking at our organization today, I am confident that Mirka will be here to celebrate its 90th and 100th anniversary as well, Sjöberg concludes.