High performance conditioning belts join Mirka's range of file belts
September 21, 2023
Mirka's range of narrow file belts now features new surface conditioning belts. The flexible non-woven file belts are robust and highly adaptive, and they leave an especially good surface finish for the next step.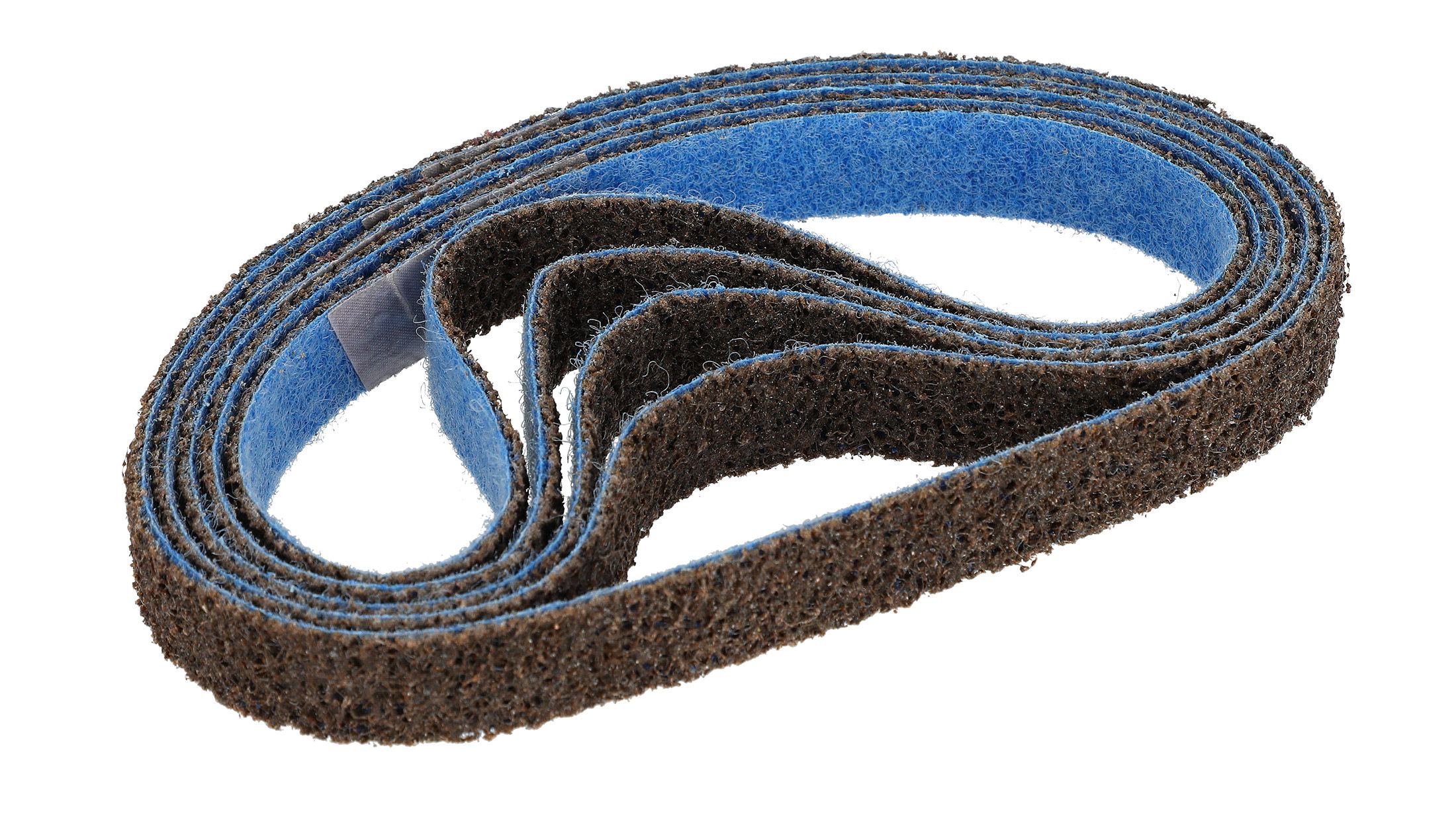 Mirka now offers an even wider range of file belts to be used in manufacturing, restoration, panel beating and body shop applications, together with Mirka's Pneumatic Belt Sander which is available in two configurations, the PBS 10NV and PBS 13NV.
The new conditioning belts work especially well in cleaning up welds and removing rust and paint in difficult-to-reach areas where a narrow file belt is a must. In addition, they are highly adaptive to intricate and radial contours. The new conditioning belts can be used on all metals, from steel to aluminium, and on some composite materials such as fiberglass, epoxy resins and rigid plastic. They can also be used in cleaning up rust on gates and fences.
Not only do the conditioning belts work at a lower surface temperature than traditional file belts, but they also leave a satin finish which is free from irregular scratches, making the next step easier for the operator. The sanding process produces no sparks, which is an important factor in many applications.
The new belts are available in a wide range of grits, ranging from 80 (Coarse) to 280 (Very Fine), to suit numerous different surfaces. "These new, high-performing belts complement our file belt offering in collision repair applications, with superior performance especially in the finer end of the scale", says Nicklas Lerstrand, Product Manager at Mirka.