Sanding Doors and Windows for Repainting or Decorating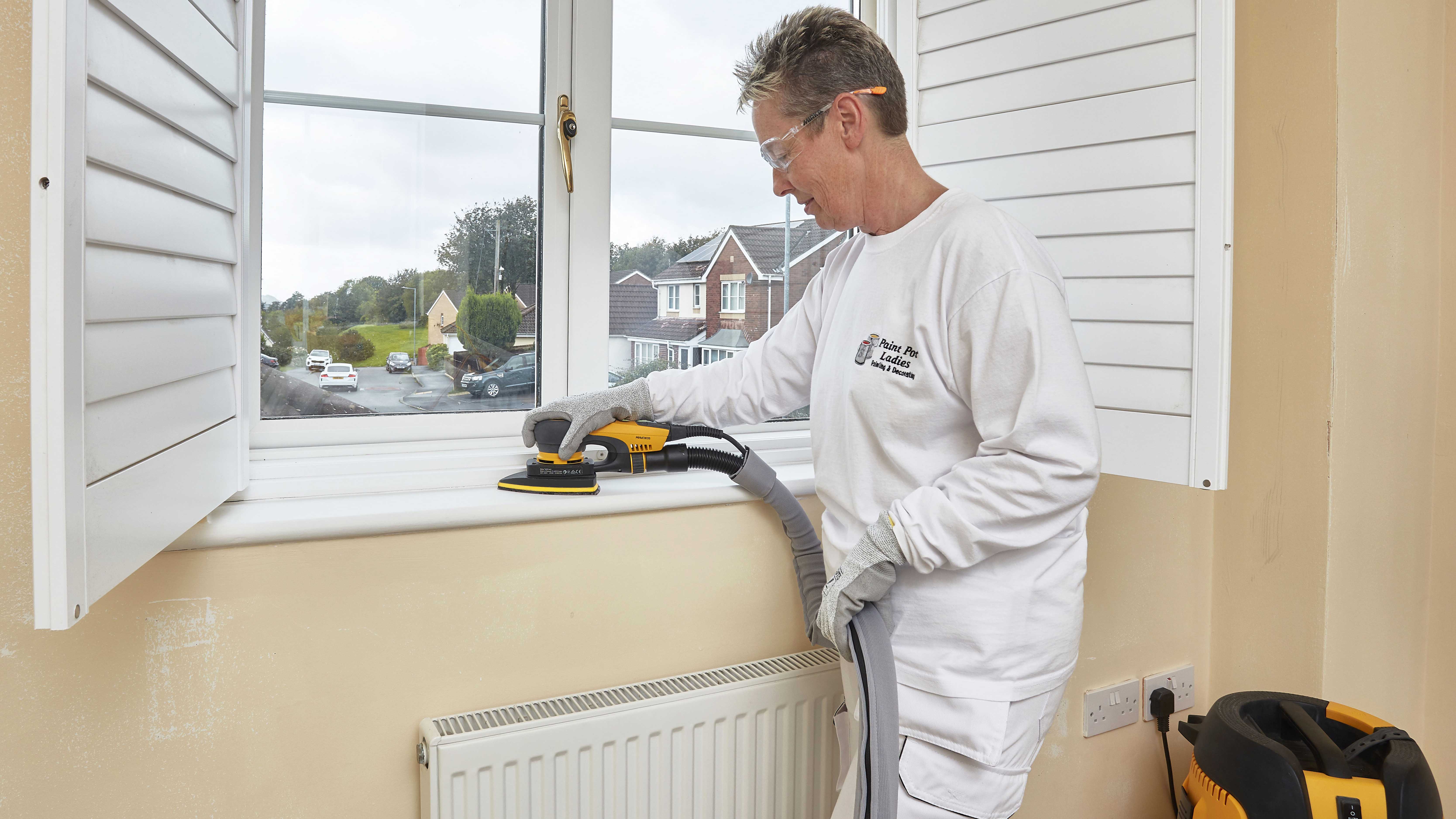 Sanding Door and Window Frames
Reach a flawless finish with less mess in your next project by using Mirka's dust-free solutions. Promising effortlessly efficient dustless sanding, the Mirka brand is known for its award-winning sanders. Combine them with Mirka abrasives to achieve an end result that exceeds expectations.
Door and window frames can be a challenge to sand, due to the limited space and difficult working positions. With Mirka tools, sanding even trickier parts can be effortless and efficient
Get results with Mirka's dust-free solutions
When a perfect end result is a must and cleaning up is a waste of time, Mirka dust-free solutions are your natural choice.
Perfection in Every Corner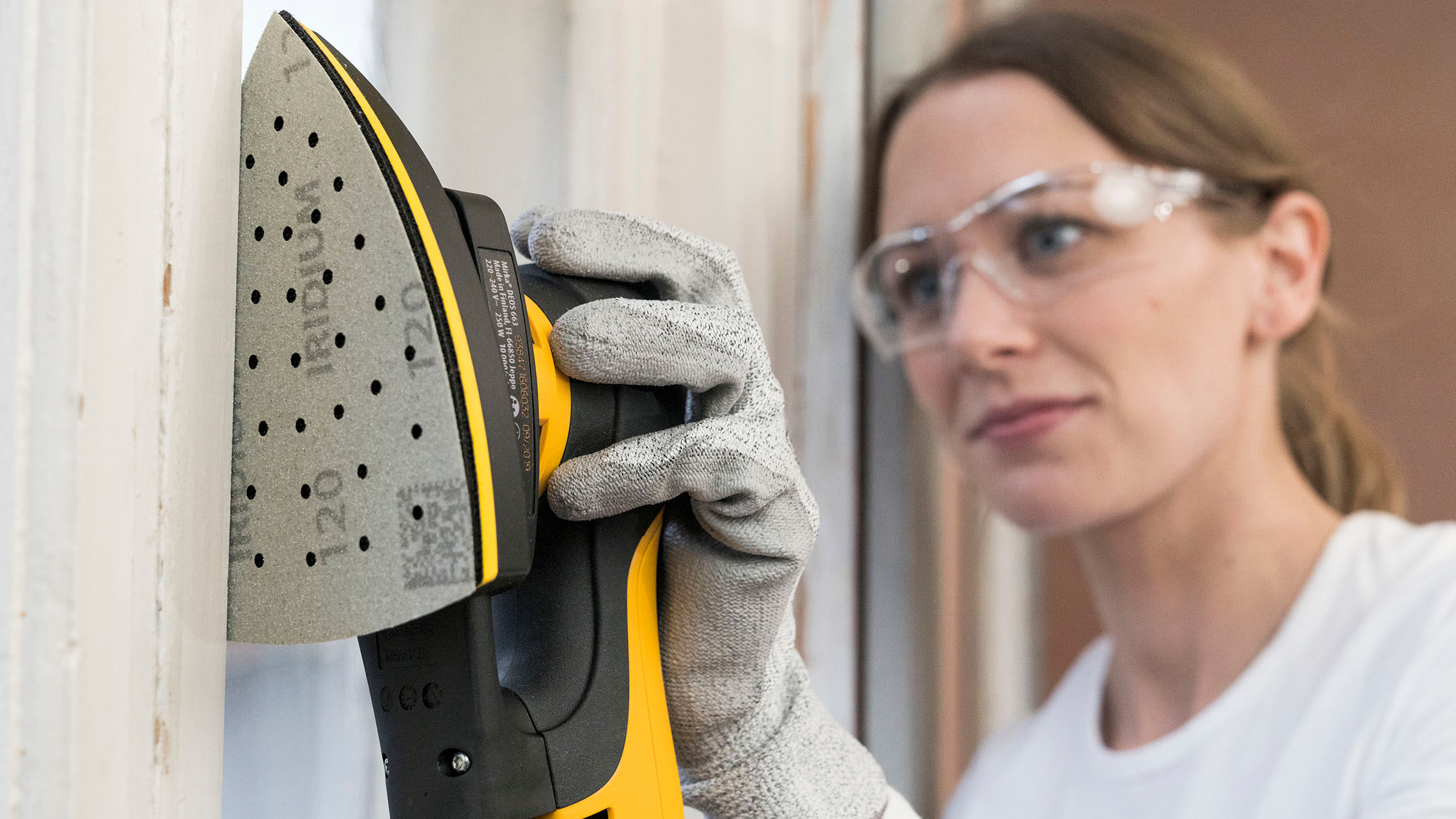 When you want perfect sanding results without compromising your health
Reach every corner

Flawless finish in shorter time

No dust, less cleaning

Great ergonomics, taking care of your most valuable asset – you.
Three Steps to Performing Better
On the front lines
1. Power tools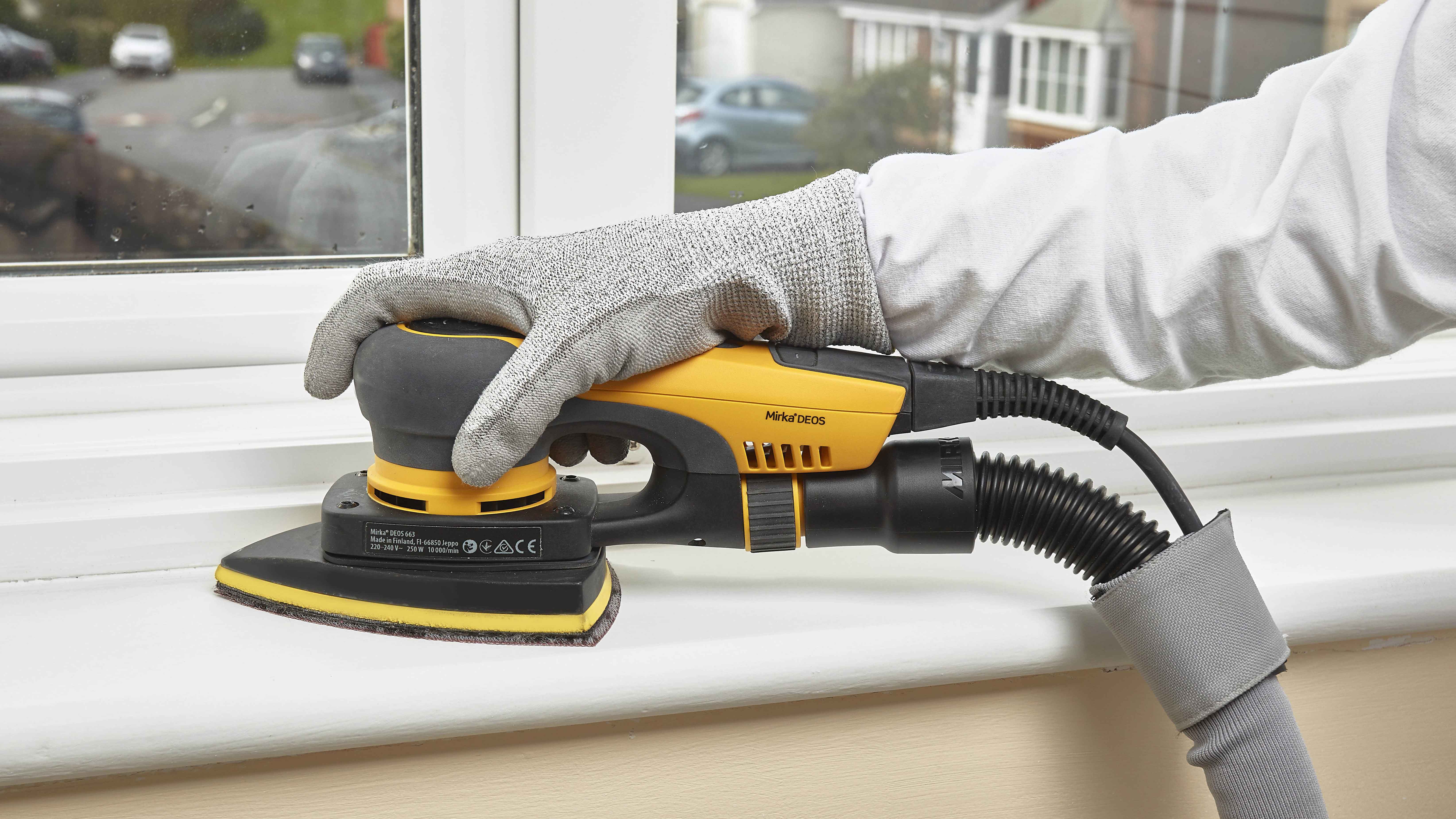 When sanding door and window frames, our recommendation is the Mirka DEOS 353CV or the Mirka DEOS 383CV electric orbital sanders, and for corner sanding the Mirka DEOS 663 CV/DEOS Delta electric orbital sander. These tools are designed with the user's health and comfort in mind, featuring a low profile, lightweight, brushless motors and ergonomic design with minimal vibration levels.
A cut above
2. Abrasives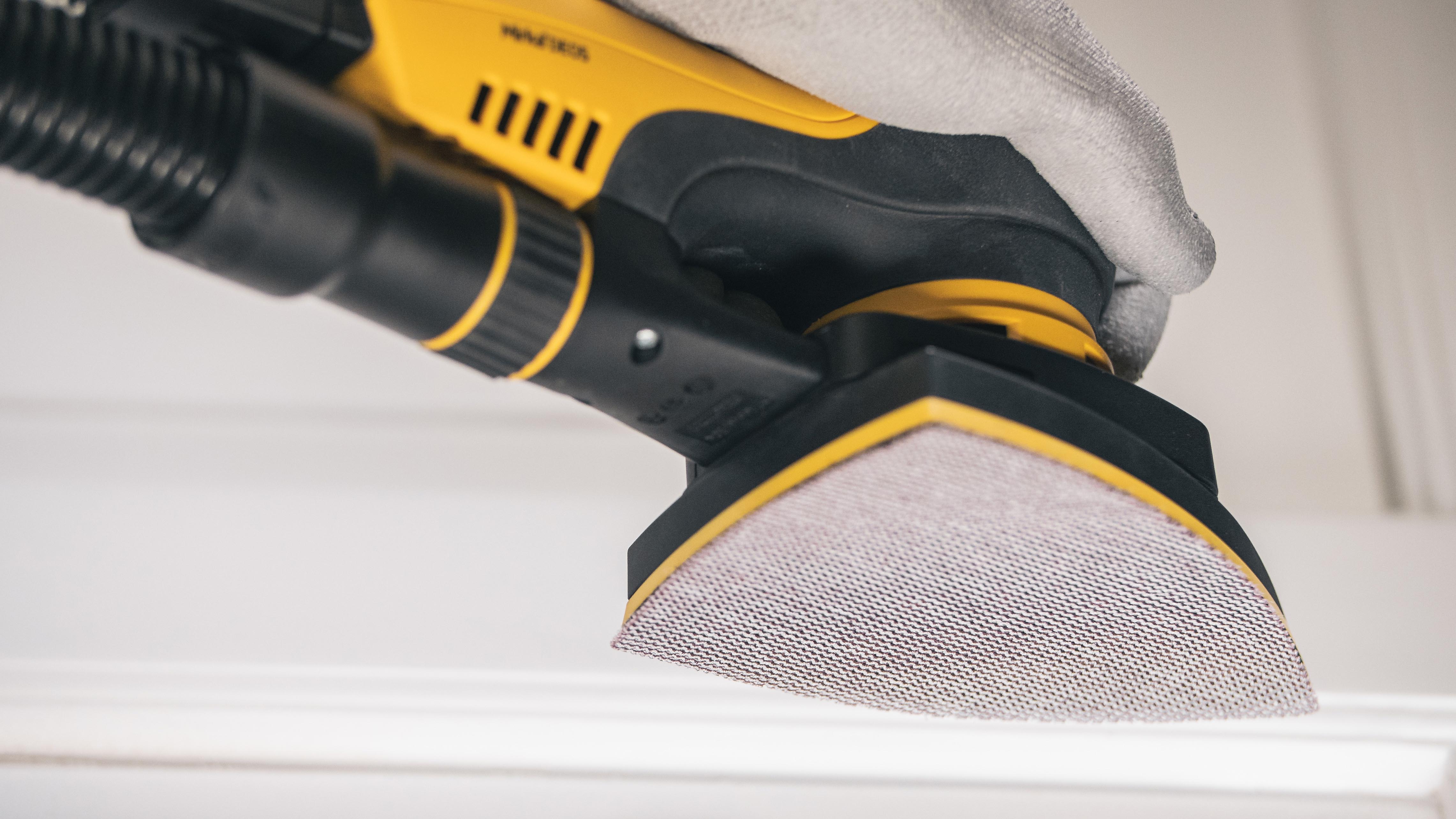 Mirka offers a wide range of effective abrasives and sandpapers for different applications. When sanding door and window frames, we recommend choosing the Mirka® Abranet® range of products. The ground-breaking Abranet abrasive is fully formed out of mesh, meaning the entire surface area can be used for dust extraction. Abranet is available in different grits and strengths.
Full power
3. Dust extraction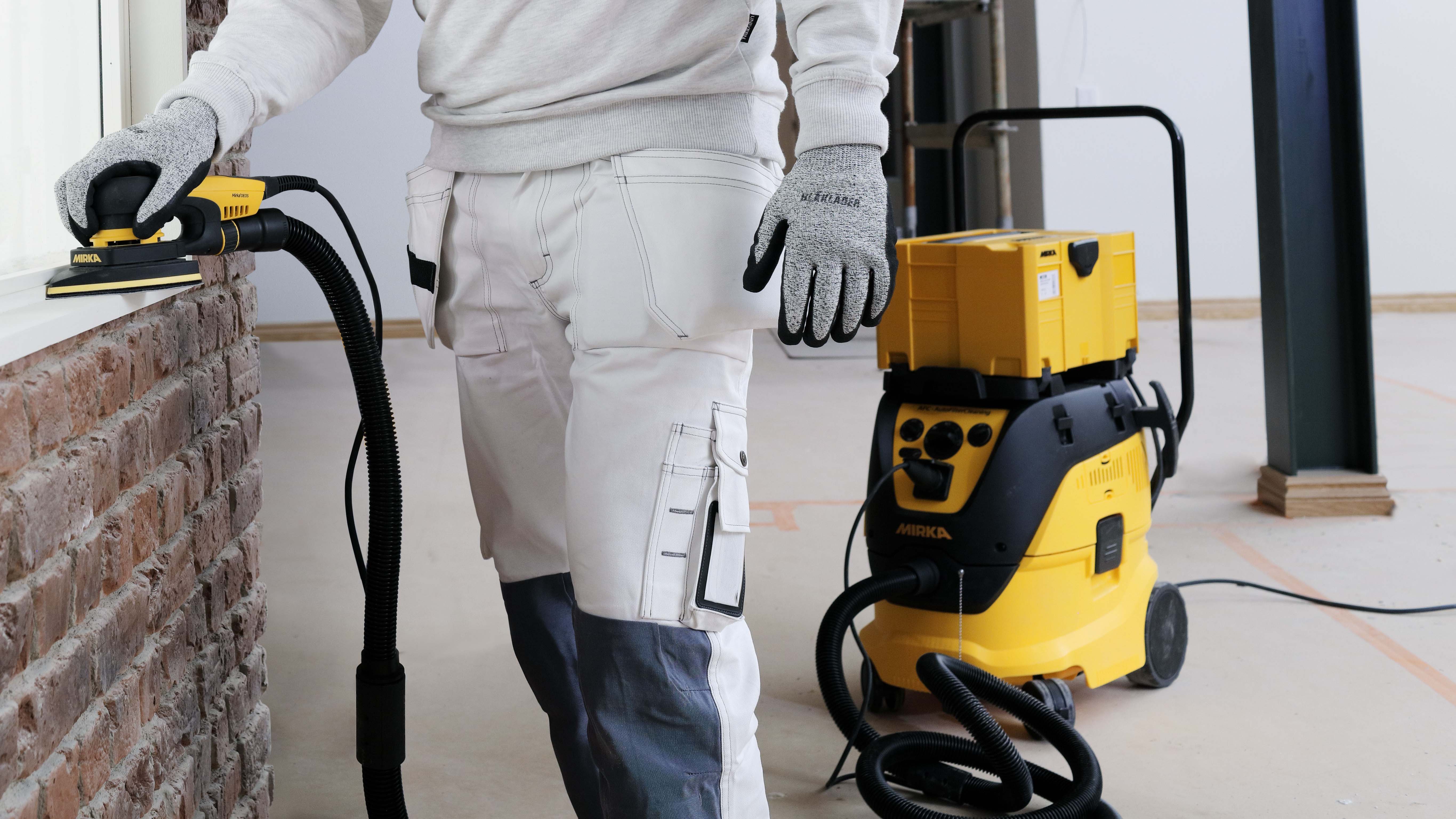 Most Mirka power tools are offered with dust extraction capabilities. Simply by connecting the tool by means of a hose into a dust extractor, the dust created from sanding is effectively deposited in a dust extractor that is convenient to use. Not only is the dust removed from the working surface, but the amount of dust in the workplace air is also significantly reduced. However, we recommend using a mask and other protective gear when sanding.
Take care of your health
Your most important asset is you
When you want to perform better and as efficiently as possible, but don't want to inhale dust, Mirka's three step dust-free solutions are your best friend. When the dust is directed to a dust bag, it doesn't enter your or your customer's lungs.
It's not only great for myself, it's also great for my customers.
Sarah Hillberg
Paint Pot Ladies
Ornamentalist - Decorative Painter, France
Mirka's Dust-Free Solutions
Having the right tools for the right sanding application is crucial if you want to exceed expectations in the finish, whether you work on something new or doing renovation work. For Alexandre Lardy, plasterer, ornamentalist and decorative painter from France, choosing a dust-free solution from Mirka was an easy choice.
"One thing I've really liked and that struck me immediately is the dust extraction aspect.

I have the impression that I'm not sanding at all, so effective is the extraction – I get absolutely no dust."
Paint Pot Ladies, UK
Mirka's Dust-Free Solutions
Tired of feeling like a snowman when the working day is over? Try Mirka's dust-free sanding solutions and save both time and money. Sarah Hillberg from Paint Pot Ladies told us what dust-free sanding means to her.
"It's not only great for me, but it's also great for my customers because there is no dust going into our lungs."
Perform better with Mirka woodworking tools
Window Restoration with Mirka Tools and Solutions
When performing skilled woodworking such as window frame restoration or building or restoring furniture, it pays to take care of your hands: they are your most important tools.
With Mirka's smooth running and ergonomic electric power tools, together with vibration monitoring via the myMirka app, you can reduce strain and mitigate the risk of occupational disease from exposure to prolonged vibration.
Save your health, time, and money
Sanding Without Dust
Do you get covered in dust when sanding? Try the benefits of Mirka's pioneering sanding solutions and see how a dust-free working environment can boost your business.
Benefits from dust-free sanding
Healthier working environment - Stop dust from getting into your lungs
Time-saving – No cleaning after sanding and clean abrasives cut better
Money-saving – No clogging lets you sand longer with the same abrasive
High-quality finish - Thanks to a finer scratch pattern
You Might Be Interested in
Do you want to know more?
Contact Us
Please get in touch and our expert support team will answer your questions.