Automotive Paint Polishing and Finishing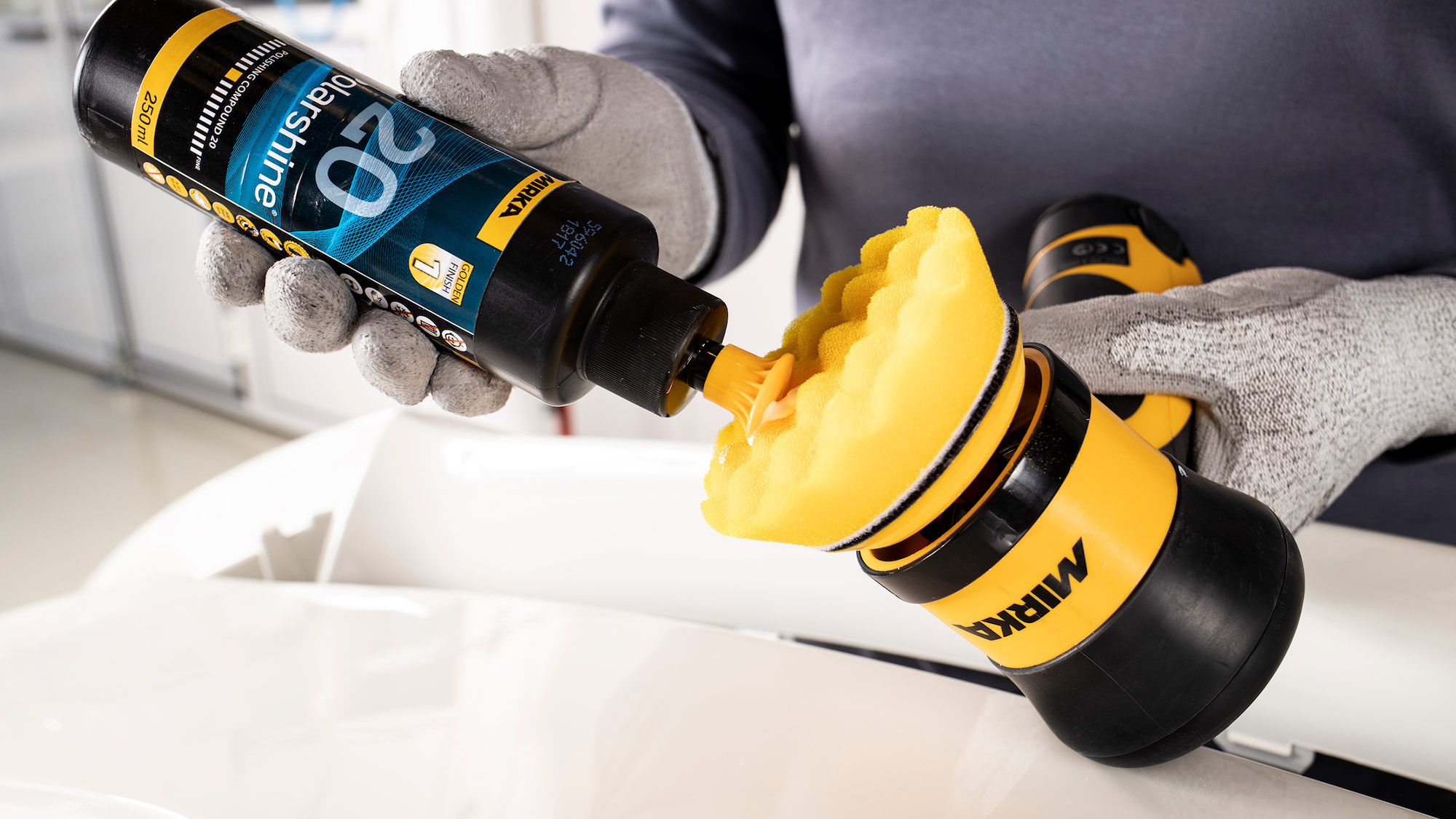 Polishing for the Perfect Finish
Both in manufacturing and refinishing, factory production and restoration, polishing is the final stage in reaching the best possible finish. A new coat of paint, with clearcoat or lacquer on top, reaches the perfect finish after each preceding step. A polished Mirka finish is a combination of using ergonomic and light power tools together with effective Polarshine polishing compounds and quality supplies. We offer a complete range of products, tools and solutions for any surface you are working on.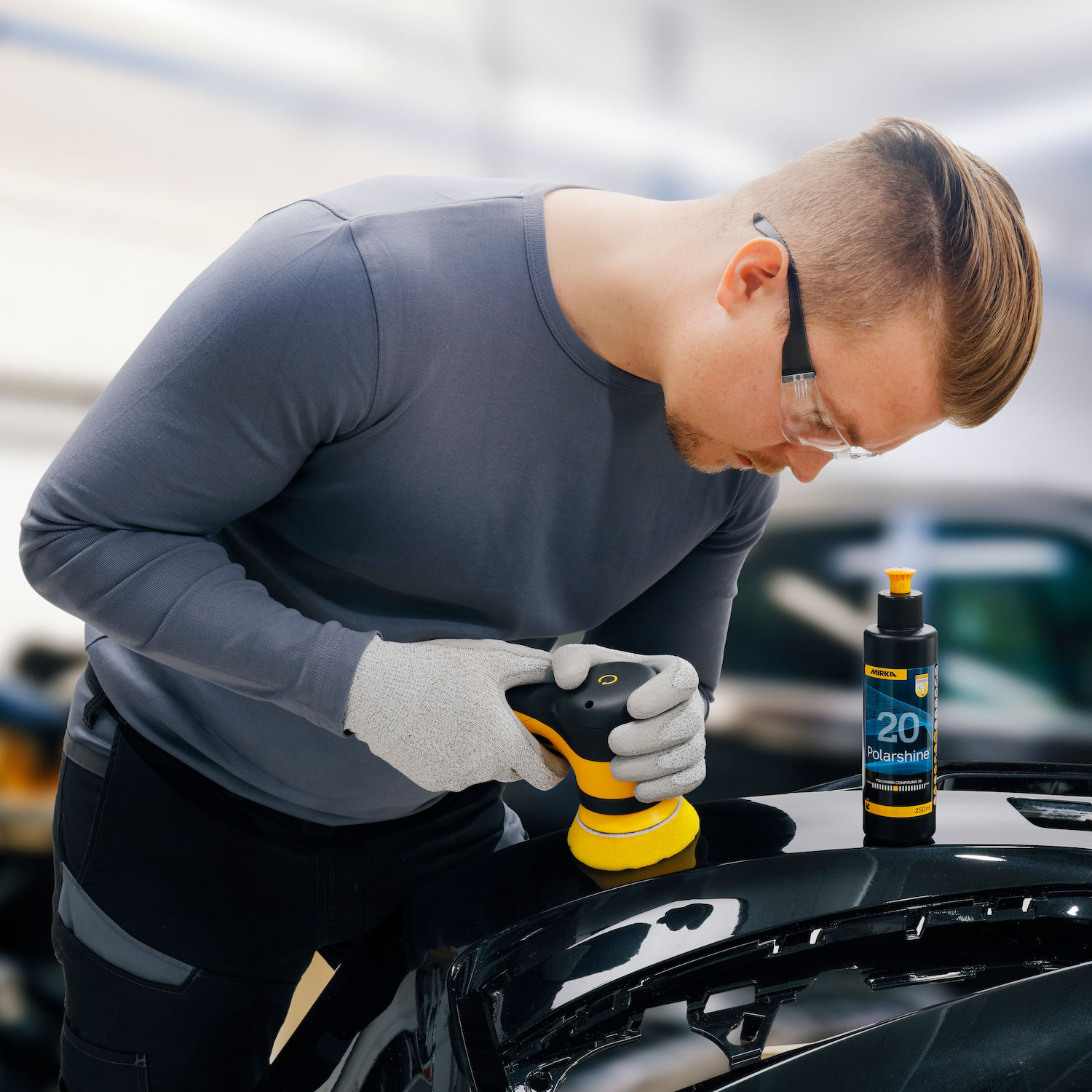 Finishing
Whether in production or refinishing, automotive sector or transport industry, Mirka Polarshine polishing compounds work together especially well with Mirka polishers and pads - suitable for polishing large areas and polishing out small imperfections. Polarshine products remove marks permanently without leaving any haze or hologram, as it's deep gloss that counts. Our environmentally friendly Polarshine compounds are water based, meaning they leave no unpleasant scent from solvents.

The coarseness grade ranges from Polarshine 3 and 5 at their finest, all the way to Polarshine 35 and 45 at the coarse end of the scale.

Read more about Mirka Polarshine

Spot Repair
Mirka spot repair abrasives work consistently on top coats, lacquer, clear coat and composite, making imperfections disappear while remaining sharp for a longer time. The consistent scratch pattern also makes spot repairs easier to polish out on the finishing stage.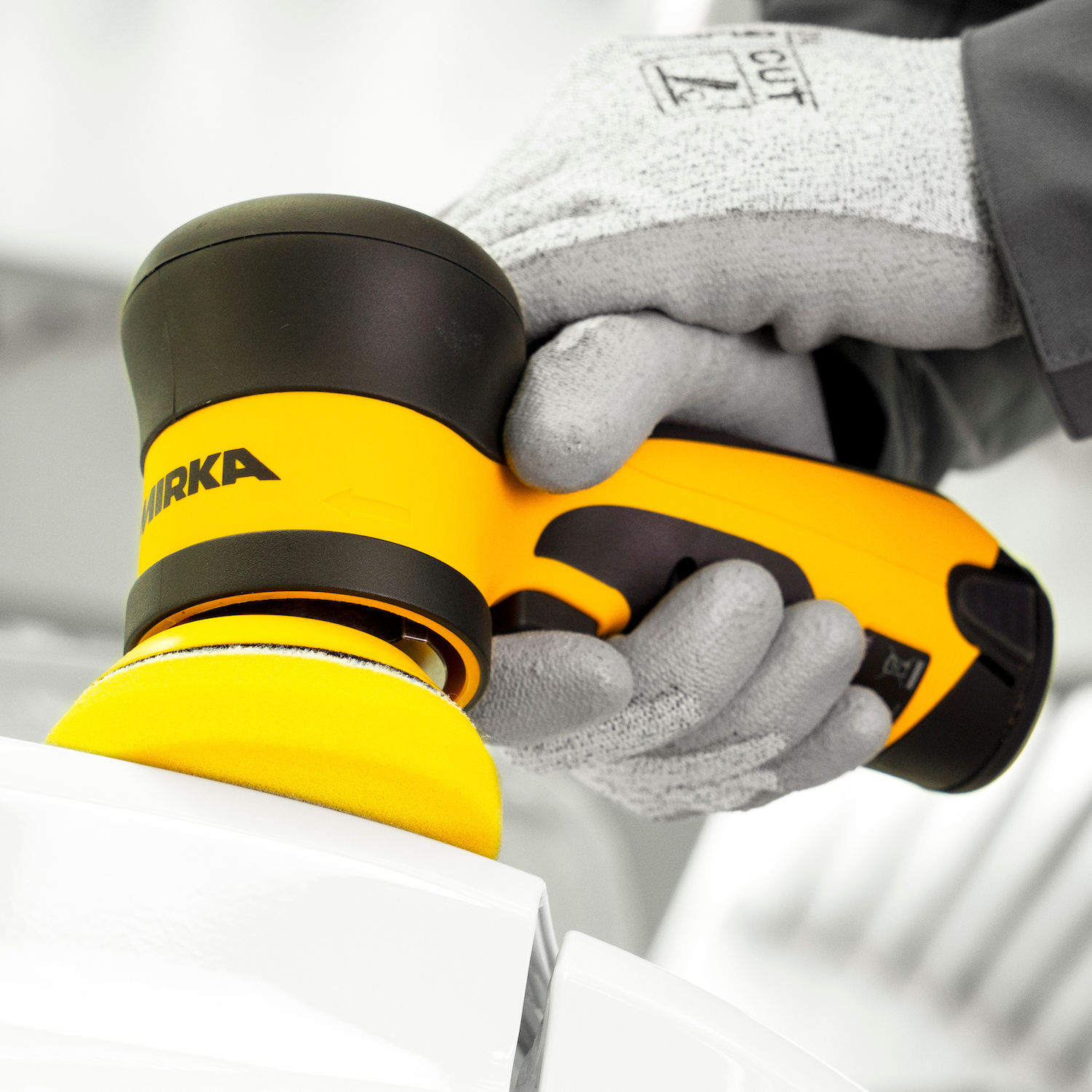 Cordless Polishers
An important part of making polishing and refinishing work strain-free and effortless is choosing cordless polishers. Mirka's award-winning and smooth-running cordless tools are free to be moved around the working surface, focusing on the best possible result and improving productivity, with easily changed batteries that reduce downtime to a minimum. Mirka's cordless tools are used in car factories, Tier1 manufacturers, body shops and woodworking shops alike, by professionals dedicated to getting that elusive perfect finish.

With Mirka® AROP-B and Mirka® ARP-B you get:
Easy handling – no pneumatic hoses or electric cords
Ergonomic useability – sits well in your hand
Reliability even in the most demanding applications


No cords, no worries - just a perfect surface after polishing or spot repair. Choose cordless convenience.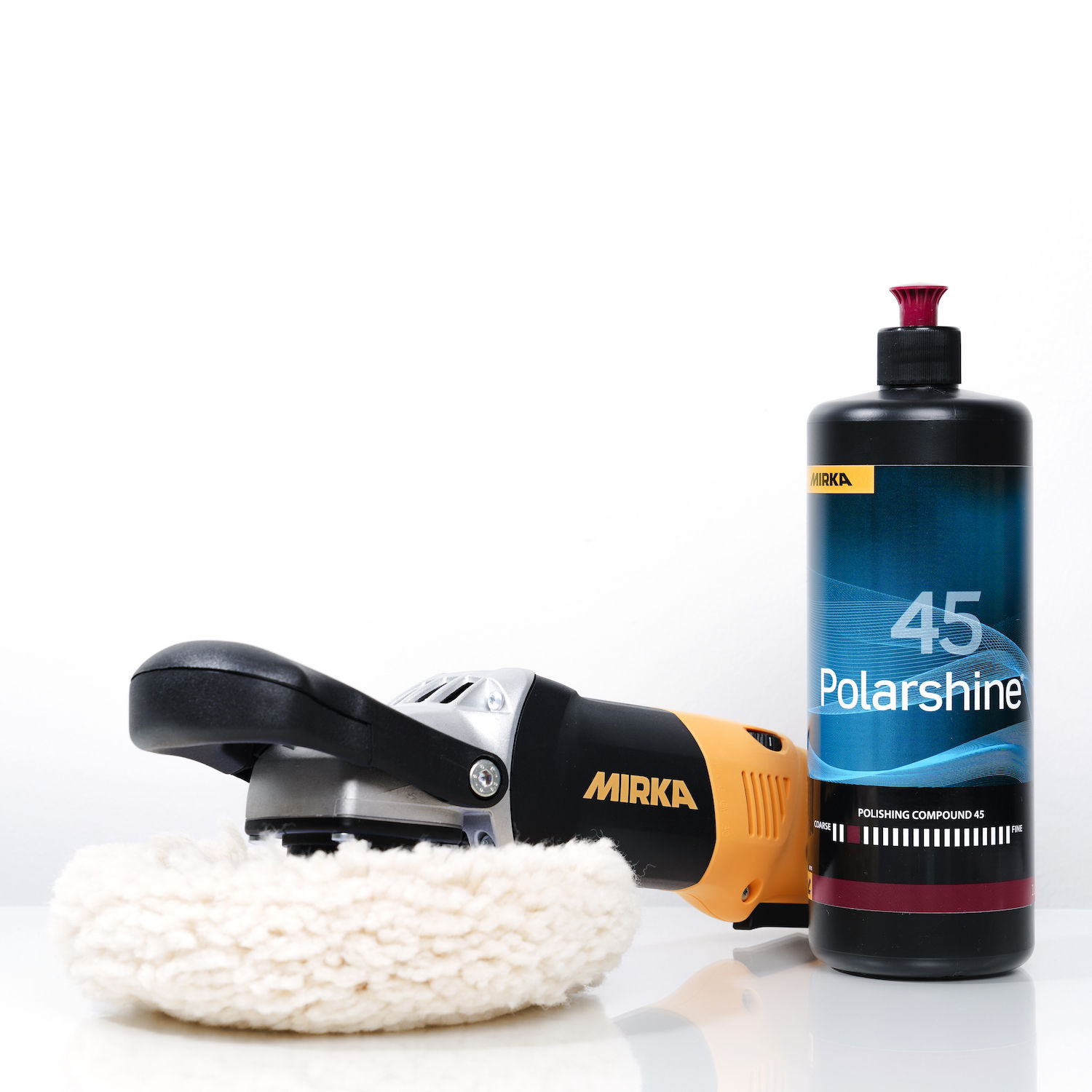 Polishers
Mirka offers a wide range of polishers, both electric and pneumatic. The electrically driven polisher machines are equipped with a high torque motor. The two-handed powerful orbital and rotary polishers are fast, effective and stable during operation, to help you reach a consistent finishing quality when polishing large surfaces. Pair them with Mirka's polishing supplies, pads and Polarshine compounds for an ideal finish.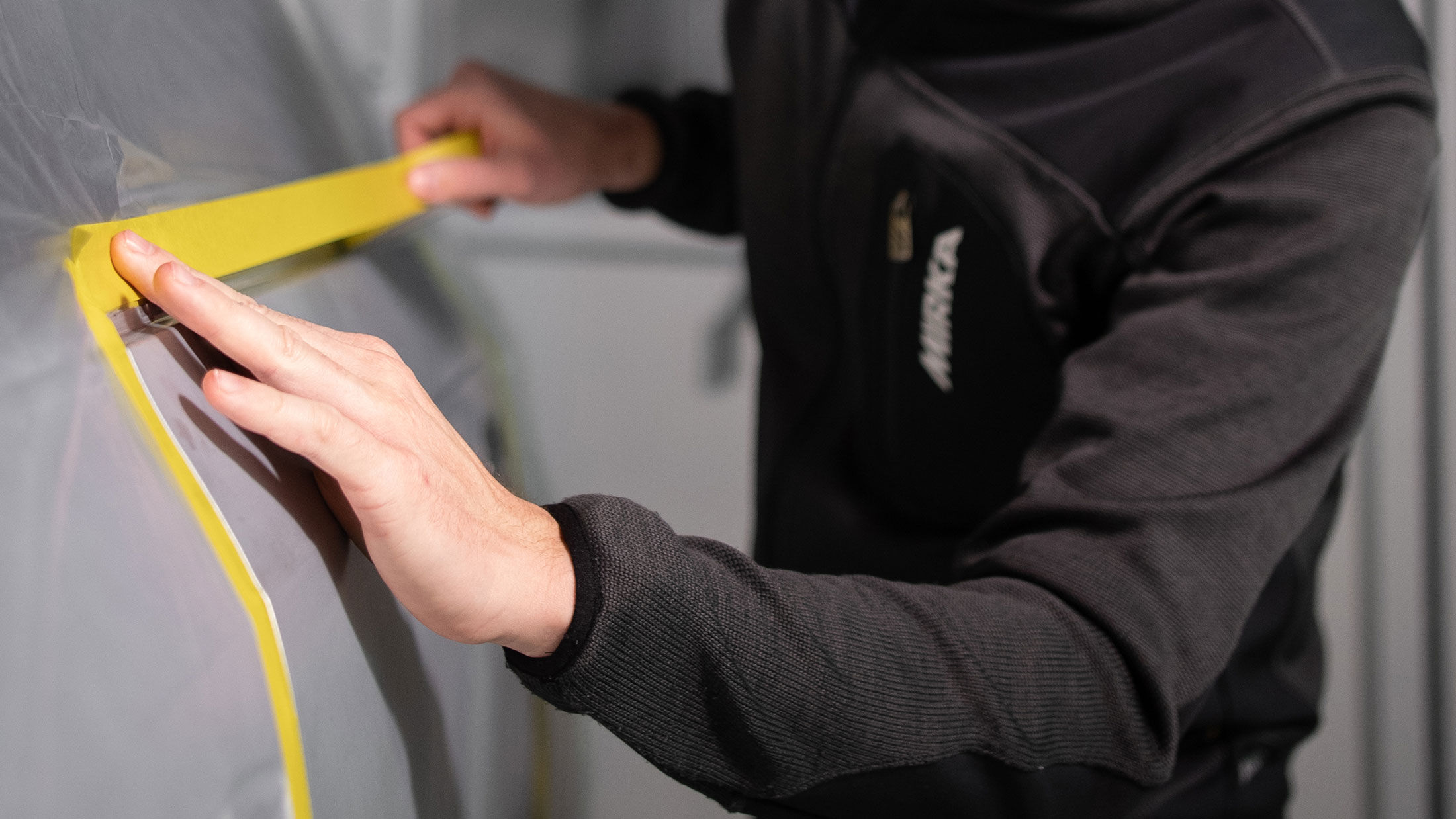 Masking and Preparation

A finished area is only as good as the area surrounding it. With high quality masking supplies, films and tapes, you can protect the rest of the vehicle while you're focusing on the working surface. No compound dust or remnants where they don't belong, just a job well done.
A better choice for you and the environment
Water-Based Polishes
All polishes that Mirka produces are water-based and produced in Finland. There are many benefits of choosing a water-based polishing compound.
Effective permanent removal of scratches - Water-based compounds remove scratches permanently. Solvent-based compounds can lose gloss after cleaning the surface with a degreaser and in some cases, they may only temporarily hide the scratches.
Safer for the operator - No hazardous chemicals
Sustainable - Water-based polishes are better for the environment and do not contain benzene or similar hazardous chemicals.
Solvent-based polishes may be effective in the short run, but they are more damaging and harmful.
Kim Rönnholm
Portfolio Manager, Mirka
You Might Be Interested In
Do you want to know more?
Contact Us
Please get in touch and our expert support team will answer your questions.