Sanding Wood - Flat Surfaces and Boards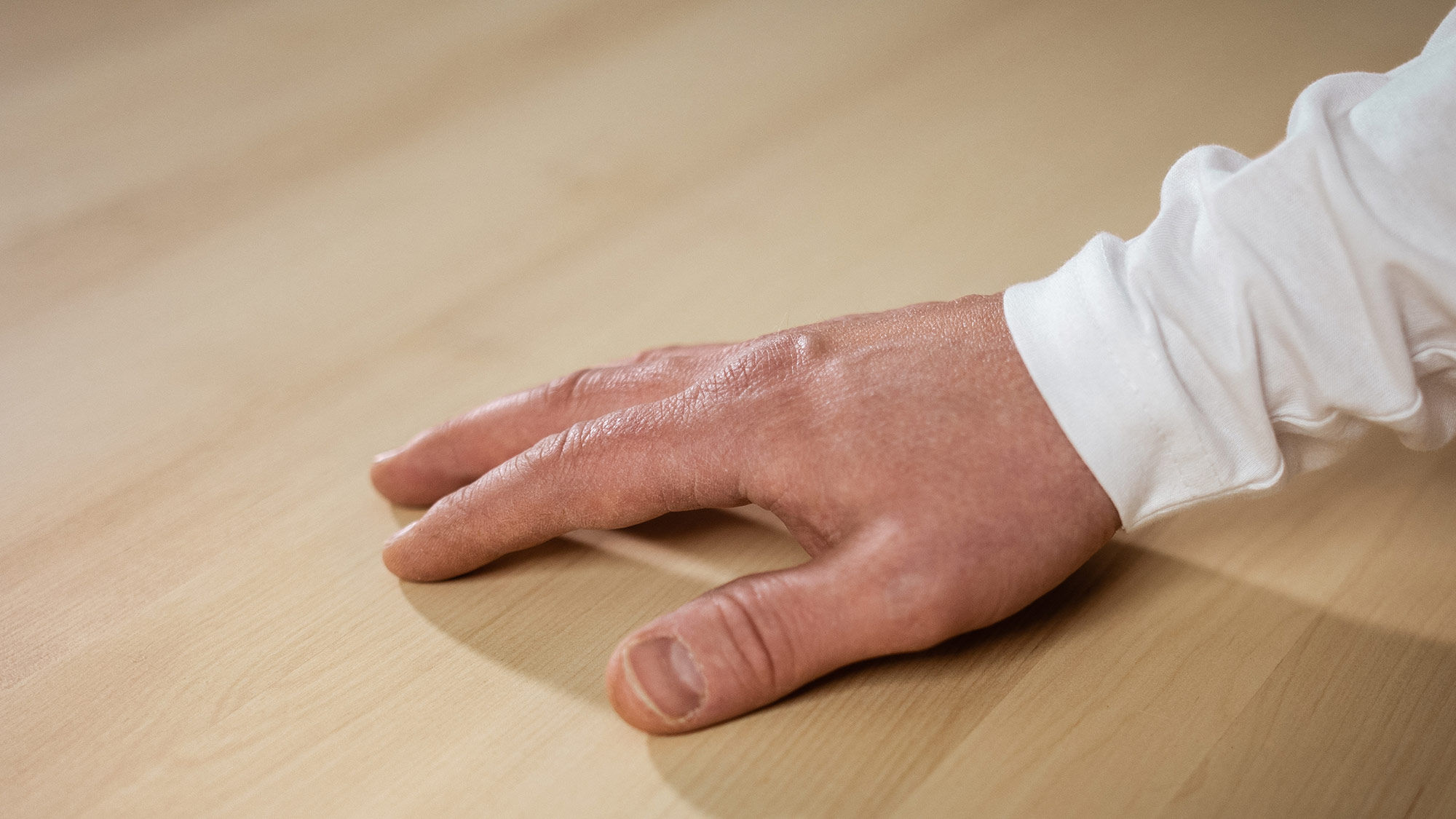 How to Sand Wood - Plane Wooden Surfaces and Boards
When using wood in construction and decoration projects, one aspect is impossible to overlook, regardless of what type of wood you are using. We're talking about sanding. A piece of wooden furniture, such as a cupboard, needs to look its best, and this is where a high quality sanding process is crucial.
A good sanding result is especially important for products where wood grain remains visible in the finished product, but also if you are planning on applying paint or lacquer. The better the preparation, the better the result.
Mirka offers abrasives and tools to help you achieve a flawless end result, together with our dust-free solutions which make it possible for you to sand with virtually no dust.
Easy Steps to Sanding Flat Wooden Surfaces and Boards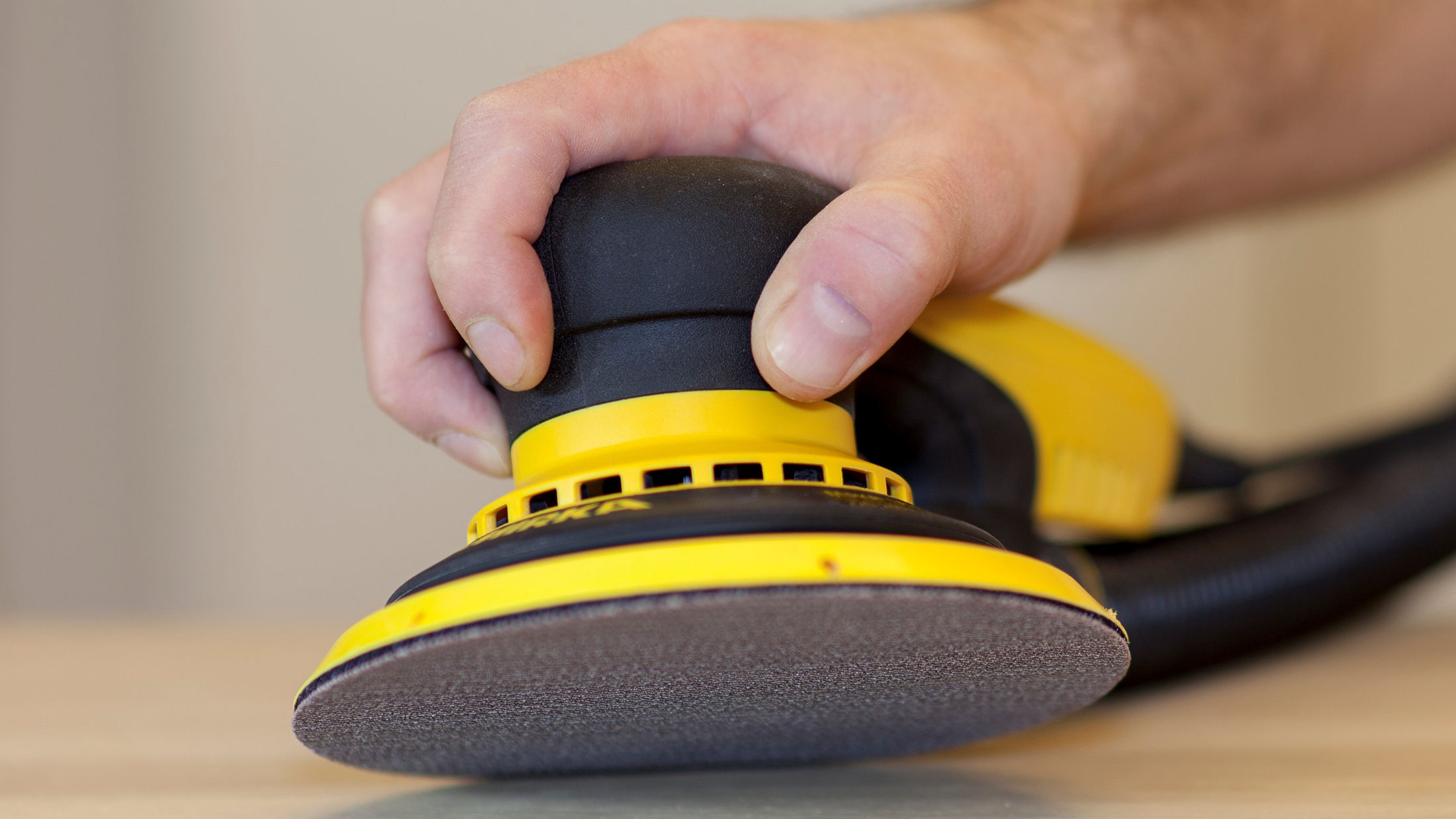 1. Tools
The first step to sanding wooden surfaces is choosing the right tool for the job. Mirka offers a wide range of electric sanders: the orbital Mirka® DEOS sanders, and random orbital sanders in the Mirka® DEROS product range.
No matter which one you prefer, both sander ranges are similarly well-engineered, featuring a low and lightweight ergonomic design to ensure you can sand for long periods without fatigue, with high manoeuvrability and precision.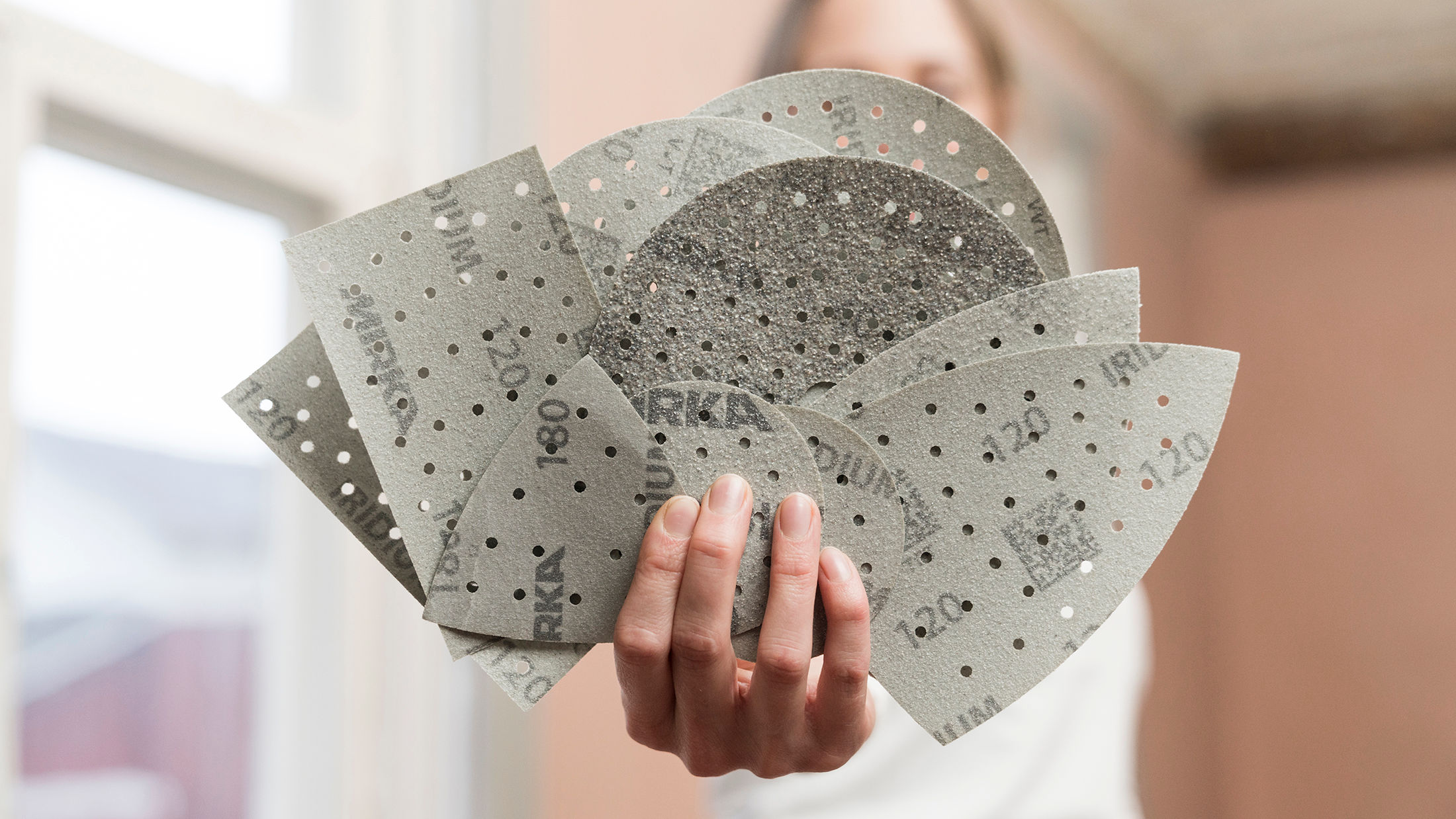 2. Abrasives
The choice of abrasive to use for the job depends on what type of wood you are sanding.
Mirka offers excellent all-round alternatives whether working with softer woods such as pine or a hard wood such as oak. Our recommendations are Iridium®, for when you want a premium paper abrasive that is both fast and efficient, or the Abranet® family of abrasives, if you are looking for high material removal performance together with cost-effective sanding.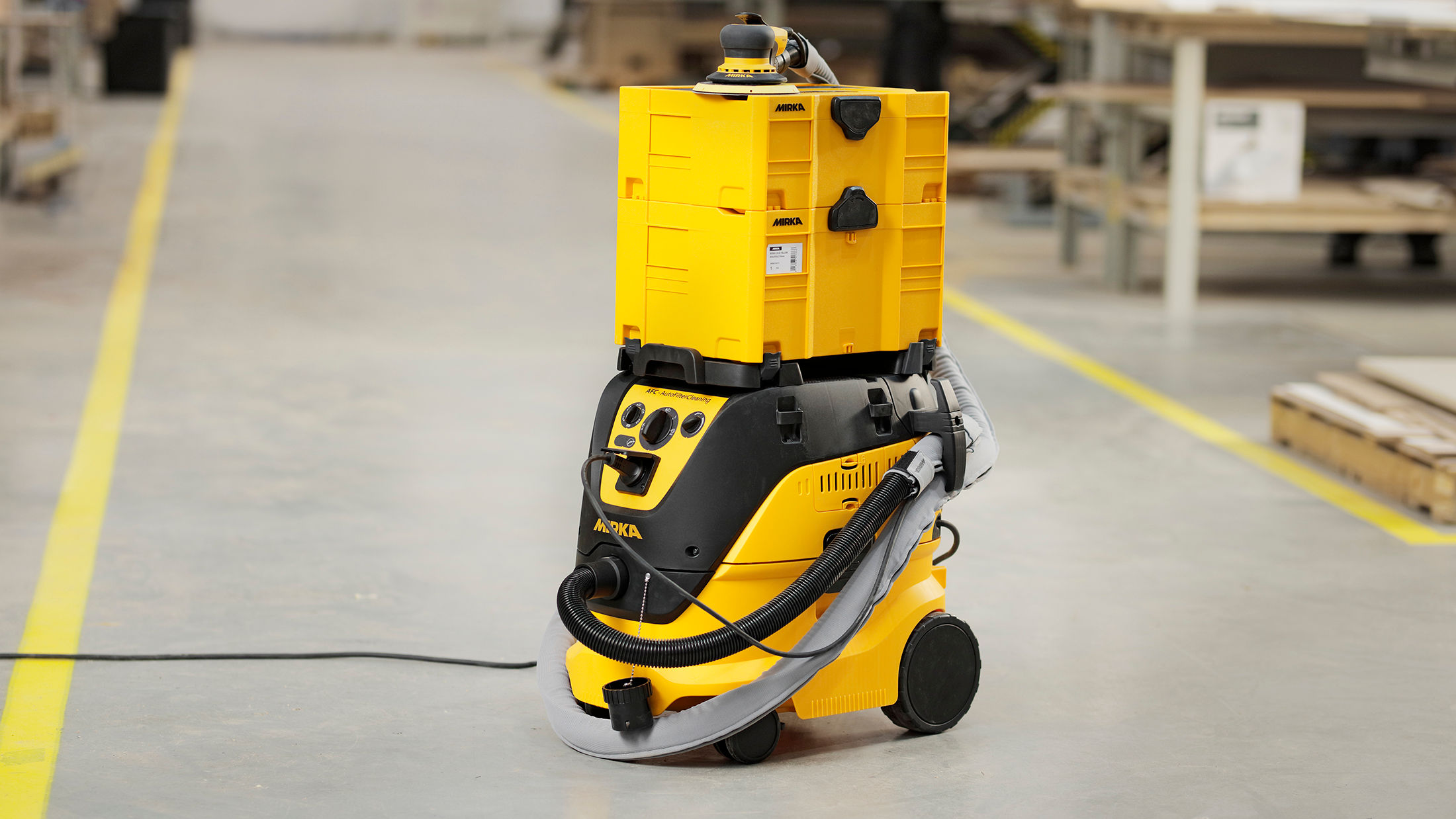 3. Dust Extraction
Dust is a natural side product of sanding, but it is a negative one. Not only does dust make your workspace look dirty, it can also have a hazardous effect on your health: the most dangerous dust is airborne, as by the time it settles on the working surface it has been in the air for long, for you to breathe. Long term exposure to dust from certain hard woods can be especially harmful.
Mirka's dust extractors can help you minimize the amount of airborne dust created from sanding. Combining the extractor with our tools and abrasives you will get a dust-free solution that is not only good for your health, it also reduces time spent on cleaning up after you have finished your work.
Kauhavan Puutyö, Finland
Mirka's Dust-Free Solutions
Kauhavan Puutyö has over 30 years of experience in manufacturing and reconstructing workbenches, serving a diverse set of clients. Thanks to Mirka's dust-free solutions they can work more efficiently with better results.
"52 hours saved yearly thanks to Mirka's solutions. More time to create something new."
Do you want to know more?
Contact Us
Please get in touch and our expert support team will answer your questions.