Solid Surface Sanding Finishing and Polishing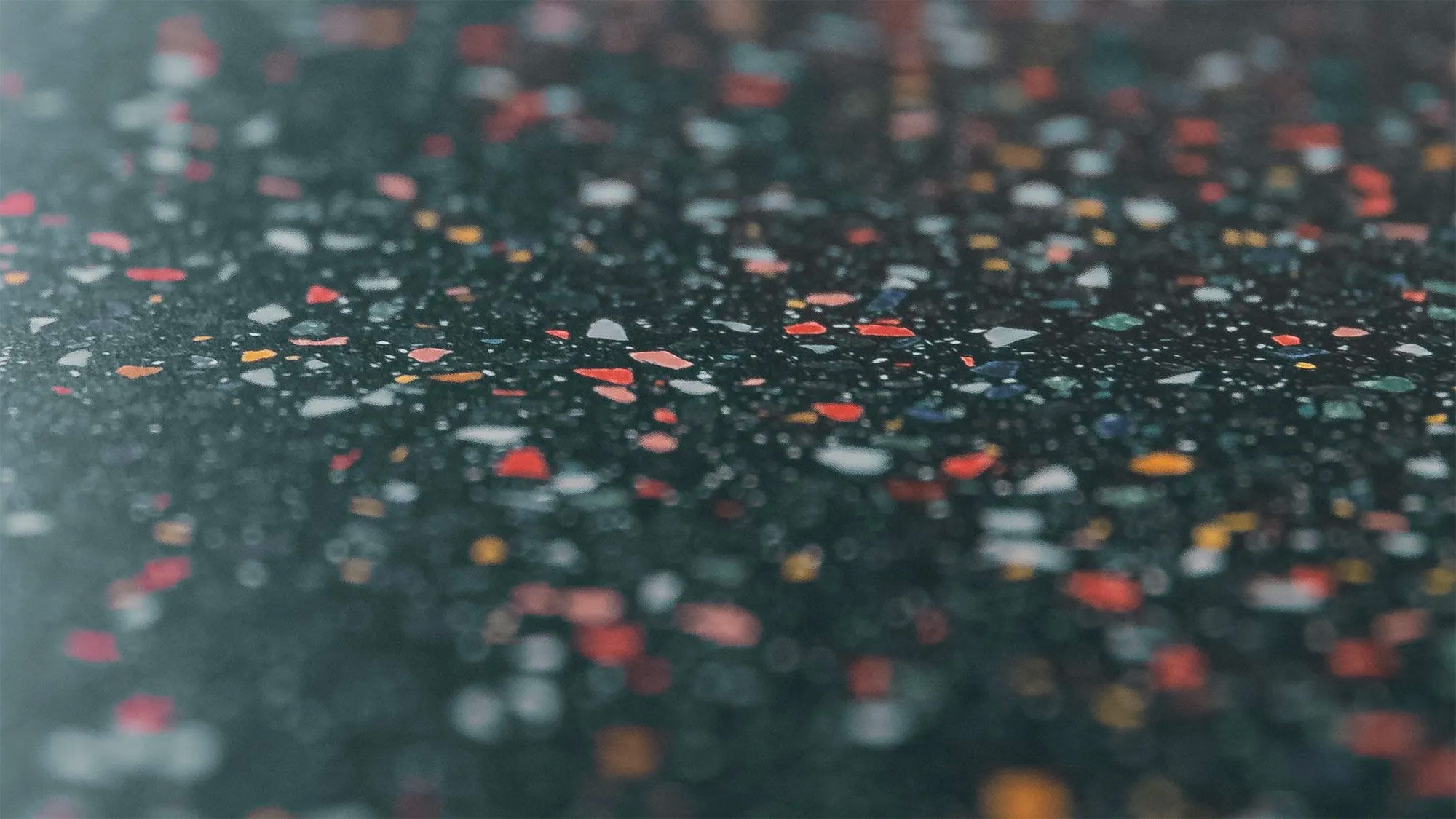 How to Sand and Polish Solid Surfaces
Solid surface materials are widely used in interior and architectural design in both homes, public and commercial spaces, for a variety of different applications, such as kitchen countertops, reception desks, washbasins and shower walls.
There are a variety of solid surface manufacturers and brands, such as Corian® by DuPont. Most of these combine a resin base with fillers and pigments. This makes it all the easier when preparing to sand solid surface materials.
With Mirka's solutions for solid surfaces, you can achieve the desired result without hassle, whether it is a deep matte or a shiny high gloss finish. And, of course, when pairing our award-winning tools with our dust extractors and innovative abrasives, you get a solution that is dust-free, reducing time spent on cleaning up. Depending on the application, a wide range of finishes can be used.
Simple Steps to a Perfect Solid Surface Finish with Mirka Solutions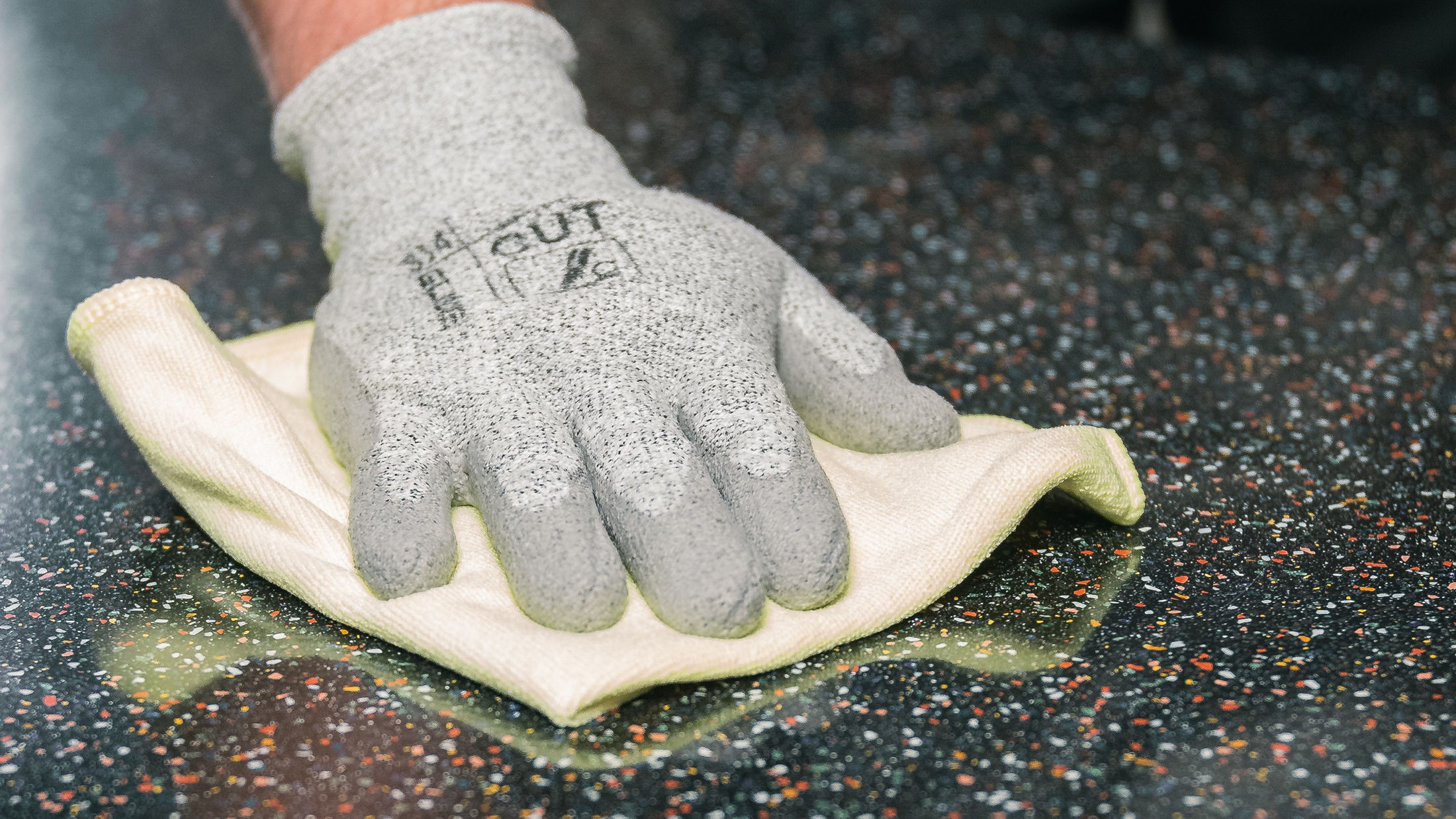 1. Sand the Surface
Start sanding with a Mirka® DEROS sander (for larger surfaces a Mirka® LEROS-S is recommended) using Abranet® or Abranet® ACE to level out the surface and remove imperfections, beginning with 120 grit and continuing up to 320 grit.
Make sure that the entire surface is sanded. Wipe surface between different grits.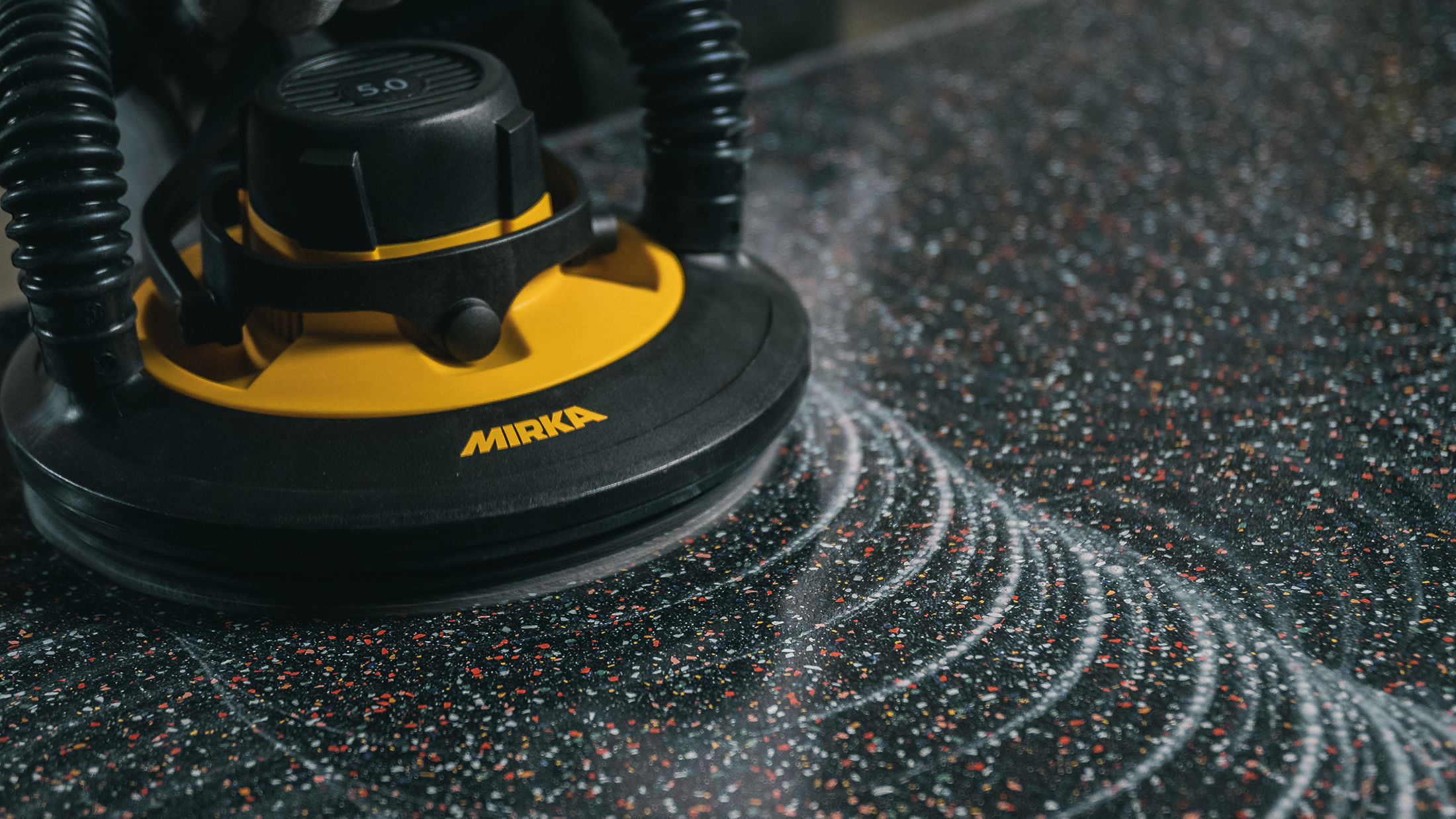 2. Switch to Damp Sanding
For the desired finish switch to damp sanding with Abralon® (make sure both abrasive and surface are wet). With Mirka® Leros-S orbital electric sander, use Abralon® J3.

For a matt or satin finish sand once with 360 grit (matte) or 500 grit (satin). If you want a glossy finish, damp sand with Abralon® up to 4000 grit.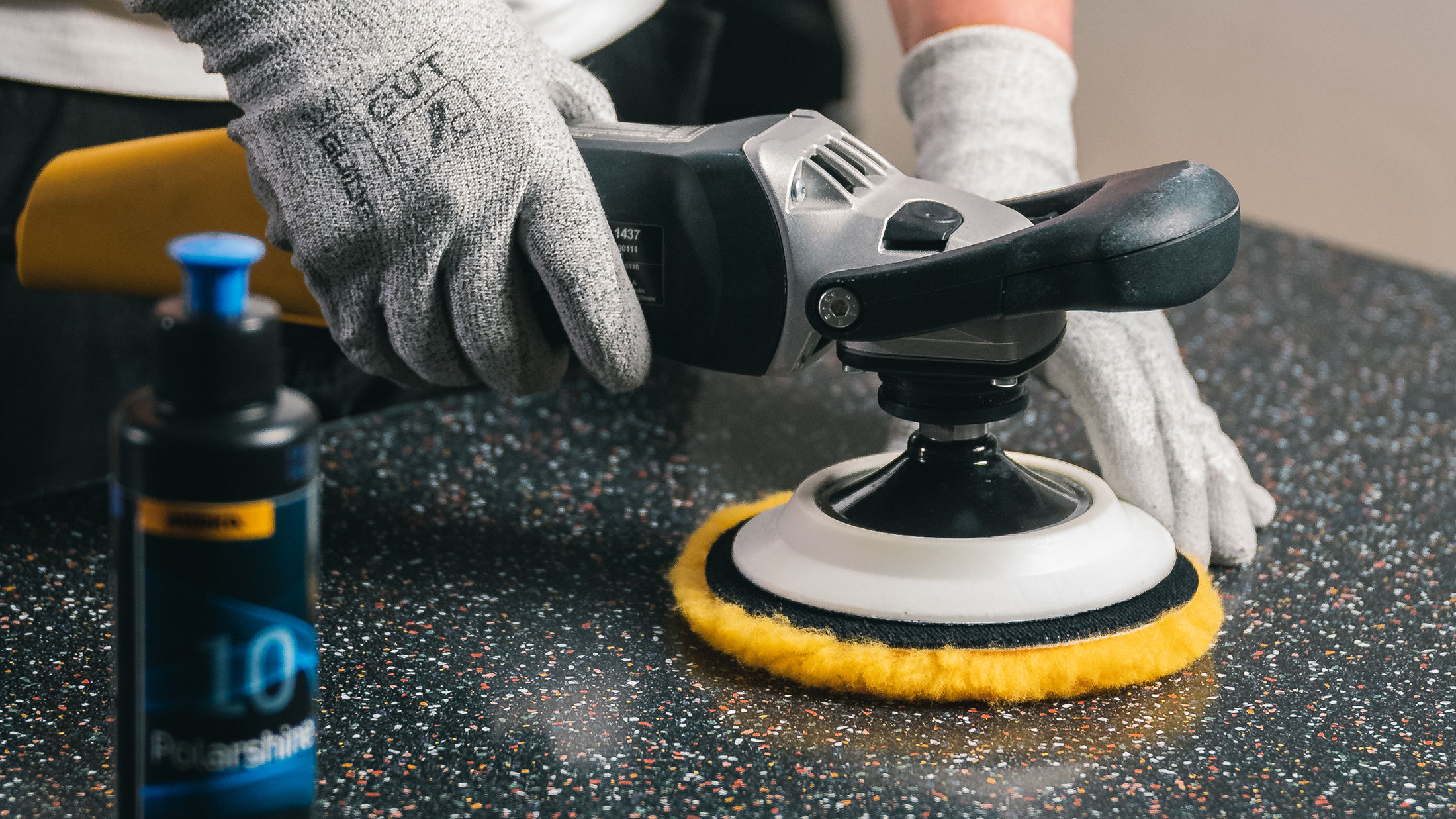 3. Polish the Surface
Polish the surface with Polarshine® 10 and a lambswool pad.
For an even deeper gloss, polish a second time using Polarshine® 10 and a yellow waffle polishing pad (optional).
Solid Surface Sanding and Polishing Process with Mirka® Leros-S
How to
Related Products for Solid Surface Finishing
A better choice for you and the environment
Water-Based Polishes
All polishes that Mirka produces are water-based and produced in Finland. There are many benefits of choosing a water-based polishing compound.
Effective permanent removal of scratches - Water-based compounds remove scratches permanently. Solvent-based compounds can lose gloss after cleaning the surface with a degreaser and in some cases, they may only temporarily hide the scratches.
Safer for the operator - No hazardous chemicals
Sustainable - Water-based polishes are better for the environment and do not contain benzene or similar hazardous chemicals.
Do you want to know more?
Contact Us
Please get in touch and our expert support team will answer your questions.
You Might Be Interested In