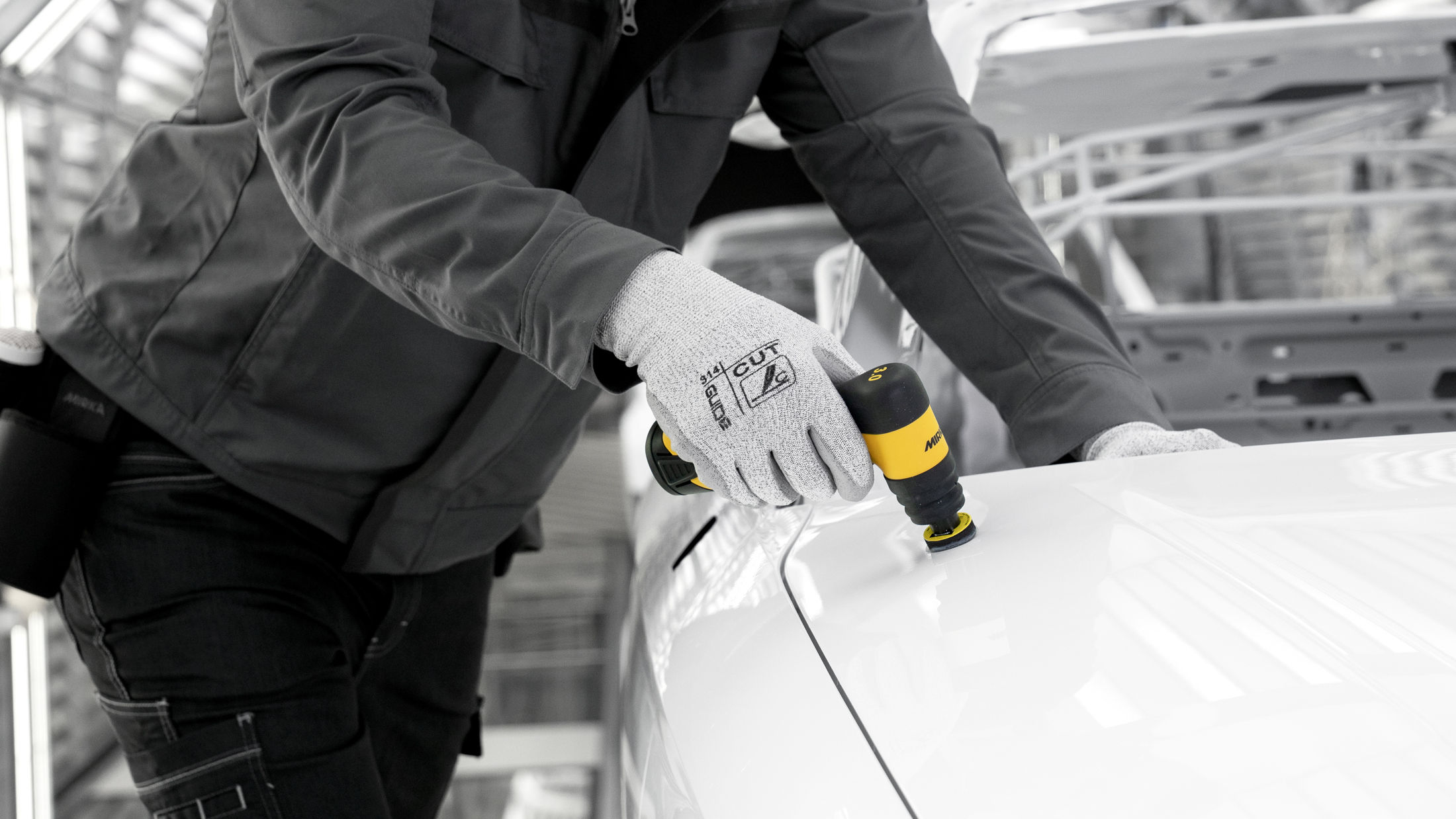 Automotive Industry
The way to increase productivity at the manufacturing stage is to look at the complete process.
Efficiency means working smarter, not harder. With proper equipment, you can increase your efficiency and reduce the risk of costly errors at the same time. Boost your business with a Mirka surface finishing solution.
Applications for body in white, e-coat, and primer
Consistent Quality for All Finishing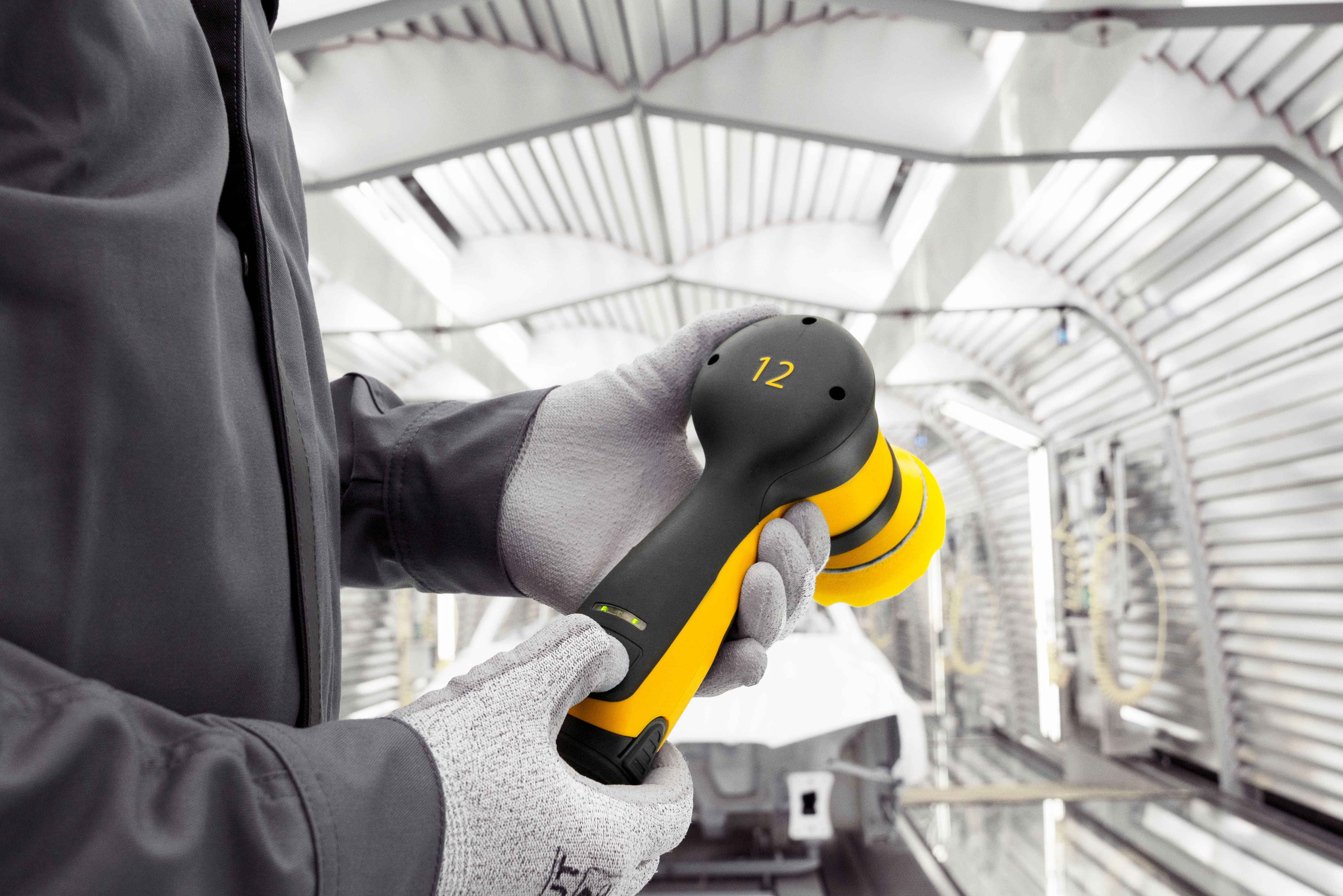 Our capacity for cutting-edge technology assures that our tools and systems are easy to work with, which guarantees a consistent result and a high-quality finish. We approach every job with the same repeatable process, suitable for every professional. This ensures a top-quality finishing on all kinds of surfaces when manufacturing vehicles. We provide solutions for finishing the body in white, both steel and aluminium, e-coat and primer applications.
We work closely with OEMs, automotive manufacturers, and vehicle producers all around the world to develop innovative and advanced surface finishing solutions. We are continuously developing healthier, safer and more efficient products and processes.
With the wide Mirka product range, we can offer solutions that work for both one-step and two-step processes for most clearcoat and top coat systems.
Do you want to know more?
Contact Us
Please get in touch and our expert support team will answer your questions.
Case: Volkswagen, Germany
Mirka Automation for Robotic Sanding
With Mirka's state-of-the-art automated sanding solution, designers, engineers and product managers can be sure that their vision is fulfilled, and the end result reflects their high standards.
Mirka manufactures sturdy and compact robotic sanding heads that are designed by dedicated surface finishing professionals with unique experience.
Built for industrial use and easy to integrate, Mirka sanding heads suit the requirements of different manufacturing industries.
Automated sanding and polishing solution
Electric Sanding Head For All Robotic Sanding Applications
Automated sanding is not only more efficient, but it's also smarter. In the Mirka Automation concept, the Mirka® AIROS is leading the sanding revolution. The Mirka Automation range consists of smart electric sanding heads suitable for robotic sanding of all surfaces.
Built-in intelligence allows two-way communication between the sanding head and the control system. You get consistent quality in your TIER1, vehicle, or composite surface sanding process. Mirka robotic sanders are best paired with quality Mirka abrasives for optimal sanding results.
Remove dust from the picture
Dust-Free Automotive Sanding
Dust has no place in an automotive paint shop. Not only does dust ruin your paint finish, breathing dust created from paint, filler or plastics presents a long-term occupational health hazard. The amount of dust in the workplace air can easily be minimized with efficient on-tool dust extraction using Mirka solutions, which also reduces the need for costly and time consuming reworks.
With Mirka net abrasives and dust-free compatible power tools, you can remove dust from the work environment and the final finish.
Improve your finishing quality with Mirka® PRO Finishing Solution
Complete Process for Spot Sanding and Polishing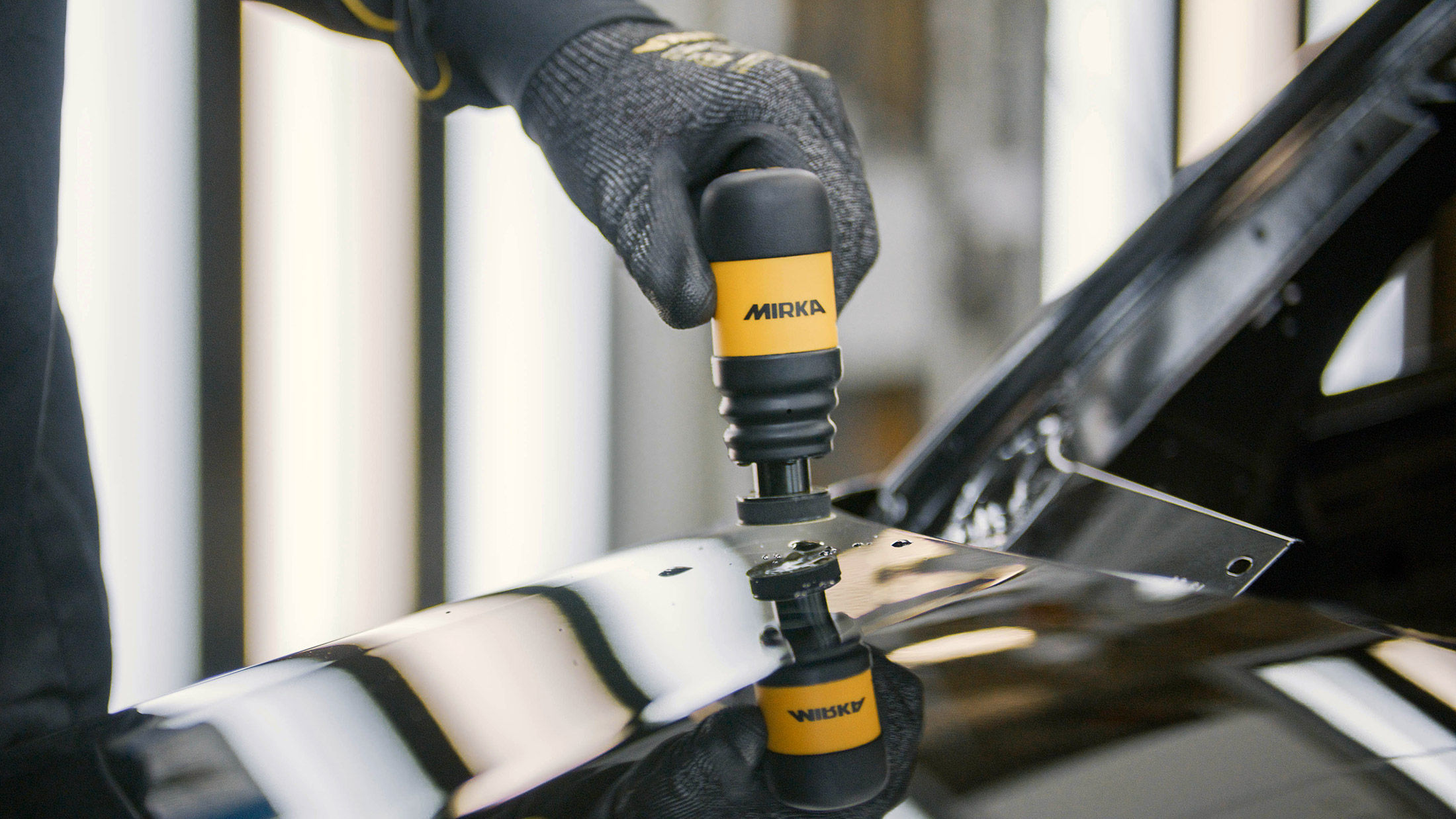 Mirka's innovative tools and abrasives combined with the newly released Mirka PRO Iridium™ 1250 polishing compound make for a simple, fast, and reliable system for a high-quality surface finish.

The water-based Mirka PRO Iridium™ 1250 compound is the final piece of the puzzle in the finishing solution. With the PRO Iridium™ 1250, you only need to polish once.
For you and the environment
Sustainable Mirka
For us, it has always been clear to not waste financial or material resources – our own or yours. It is equally clear to preserve the planet's resources. Sustainability, for us, means taking the economy, the earth, and people into consideration when we make business decisions.
We work hard to conserve energy and raw materials, reduce waste, increase recycling, and decrease the use of persistent chemicals. We are developing healthier, safer, and more efficient products and processes so that you will benefit. For example, our dust-free sanding systems help protect the lungs when sanding while giving a cleaner and better surface finish.
Responsibility
For Mirka corporate responsibility is at the very core of how we conduct business. As stated in our values, all parts of our operations are driven to be responsible, committed, innovative and respectful.
In practice, this means ensuring that what we do in terms of sustainability, occupational health and safety, compliance and legislation as well as management systems are an integral part of every department.