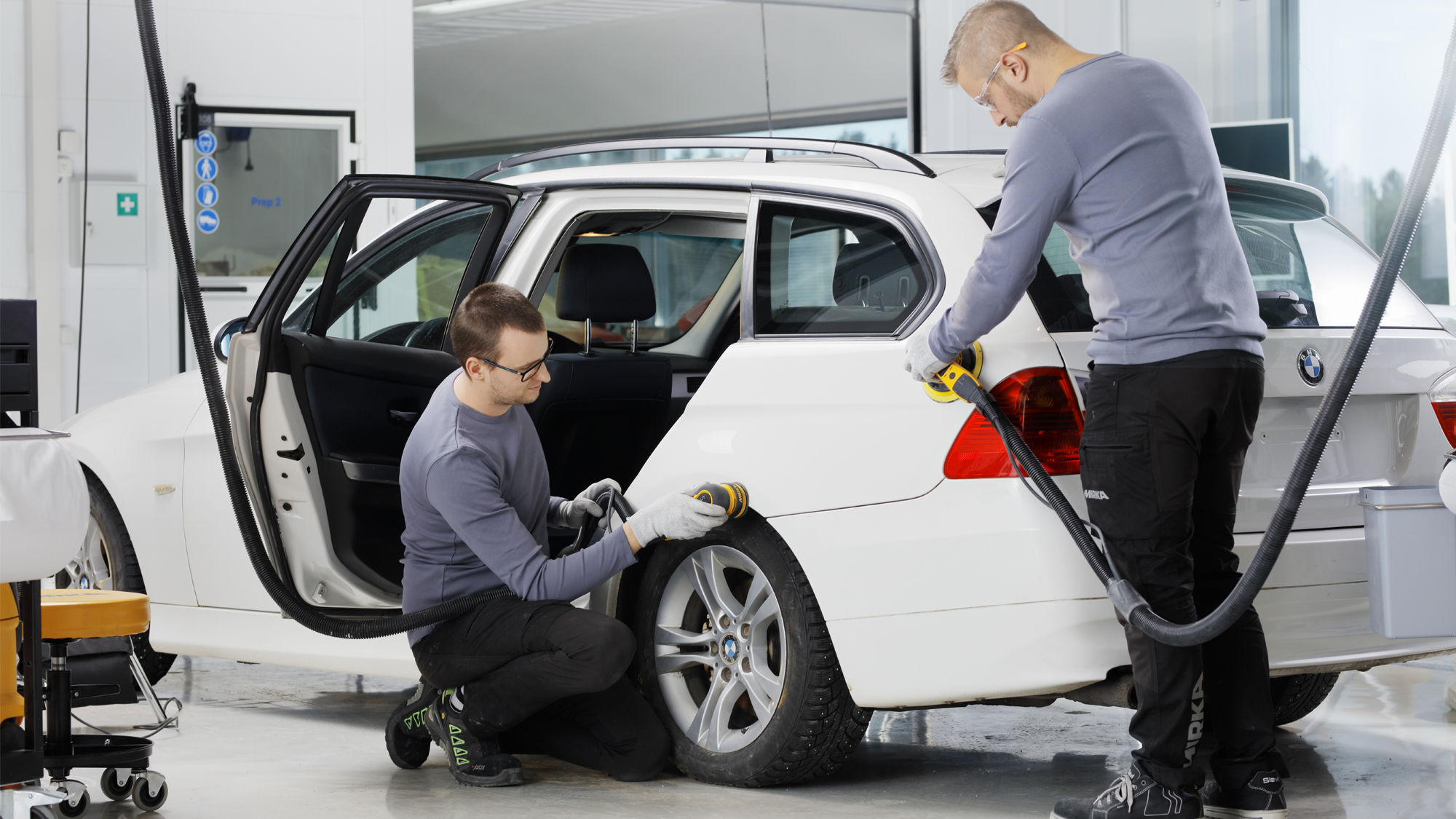 Collision Repair
We work to give you the peace of mind, so that you can be sure you are getting the best products and solutions available, always.
Thanks to our expertise in auto body repair, along with our next-level technology in our sander tools, you can be sure that the car will be delivered better than it once was. Don't just trust anyone to sand a car, trust a Mirka solution for a fast and smooth finish.
Fast & Efficient Auto Body Repair
Cutting-edge Mirka technology ensures that our tools are simple and convenient to work with, to make every auto body surface easily repaired with a clean finish. We approach every job with the same process that every professional hand follows. This works together for a top-quality repair to tackle any scratch, any damaged section, at the right time for a quick turnaround. Mirka products are approved by top global paint dealers and are used in body shops all over the world.
Do you want to find out more?
Meet Some of Our Clients
Curious to learn more? See what our customers have to say.
Collision repairs at the cutting edge
Mirka® Galaxy: New High Technology Abrasive
Mirka Galaxy is a new kind of high technology abrasive. It combines effectiveness with long use life, thanks to a new kind of self-sharpening ceramic grain, a clogging resistant coating and the new Multifit™ hole configuration.
Every aspect of the Mirka Galaxy serves together to turn it into a real multi-purpose abrasive. It is suitable for sanding both soft and hard materials as well as various substrates, thanks to its excellent clogging resistance and dust repellence.


See more videos how you can improve your car sanding process with Mirka® Galaxy
Do you want to know more?
Contact Us
Please get in touch and our expert support team will answer your questions.
Sanding Without Dust
Save Time and Money With a Dust-Free Solution
Do you get covered in dust when sanding your car? Try the benefits of Mirka's pioneering sanding solutions and see how a dust-free working environment can boost your business.
Benefits from Dust-Free Sanding
Healthier body shop - Stop dust from getting into your lungs
Time-saving – No cleaning after sanding and clean abrasives cut better
Money-saving – No clogging lets you sand longer with the same abrasive
High-quality finish - Thanks to a finer scratch pattern
Mirka Essentials Personal Protection
Protect Yourself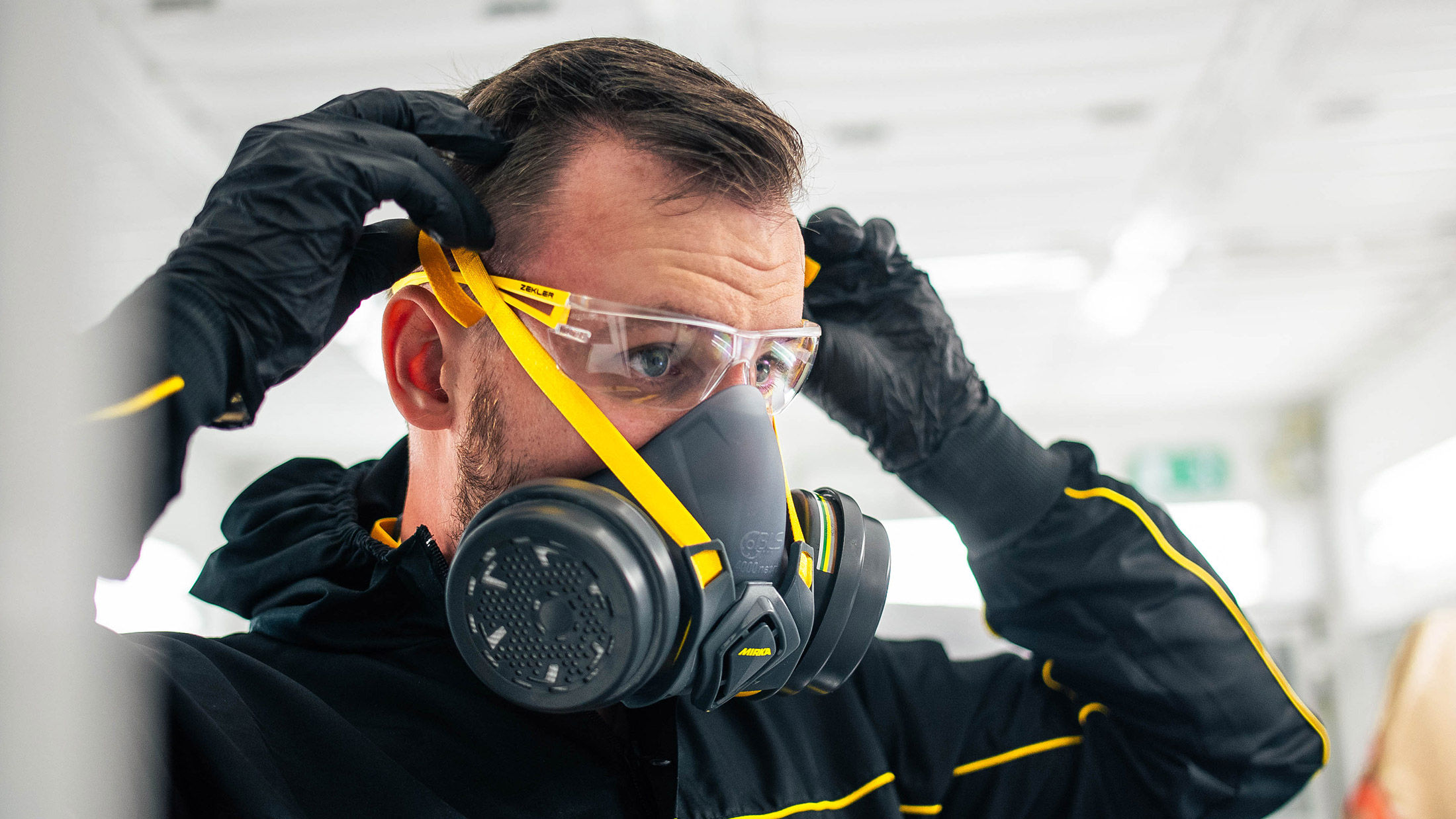 At Mirka, we believe that your safety and personal protection is one of the most important aspects of professional body shop work.
For that reason, the Mirka Essentials range now includes Personal Protective Equipment such as gloves, safety glasses, masks, and coveralls. All with the best for you in mind.
Applications Using Next Level Orbital Sander Tools and Polishing Equipment
Espace Carrosserie 94, France
Mirka's Dust-Free Solutions
Want to streamline your sanding operations in your body shop - while saving money on sandpaper? This is what Mirka's OSP system has done for Christophe Compiègne, at Espace Carrosserie 94, in France. He works as an automotive body finisher/paint specialist.
"Mirka is well ahead of the field; and in terms of the OSP system, really well ahead. The OSP abrasives are less likely to clog, so you can use them longer and you end up with a better finish."
Milton Martin Toyota, USA
Mirka's Dust-Free Solutions
Ronnie Thomas, Collision Center Manager, at Milton Martin Toyota told us about how switching to Mirka's dust-free sanding solution saves them both time and money.
"We were changing air filters weekly, now we're changing air filters monthly."
For you and the environment
Sustainable Mirka
For us, it has always been clear to not waste financial or material resources – our own or yours. It is equally clear to preserve the planet's resources. Sustainability, for us, means taking the economy, the earth, and people into consideration when we make business decisions.
We work hard to conserve energy and raw materials, reduce waste, increase recycling, and decrease the use of persistent chemicals. We are developing healthier, safer, and more efficient products and processes so that you will benefit. For example, our dust-free sanding systems help protect the lungs when sanding while giving a cleaner and better surface finish.
Responsibility
For Mirka corporate responsibility is at the very core of how we conduct business. As stated in our values, all parts of our operations are driven to be responsible, committed, innovative and respectful.
In practice, this means ensuring that what we do in terms of sustainability, occupational health and safety, compliance and legislation as well as management systems are an integral part of every department.