Mirka abrasives and compounds go hand in hand with Mirka power tools and supplies, created together to perform the best. Combine Mirka products and know-how together for a streamlined solution that is easily applied time after time, for a consistent high-quality finish.
Get Your Free Copy of Our Whitepaper
Sand Better, Polish Less - learn how to save time and money in yacht surface finishing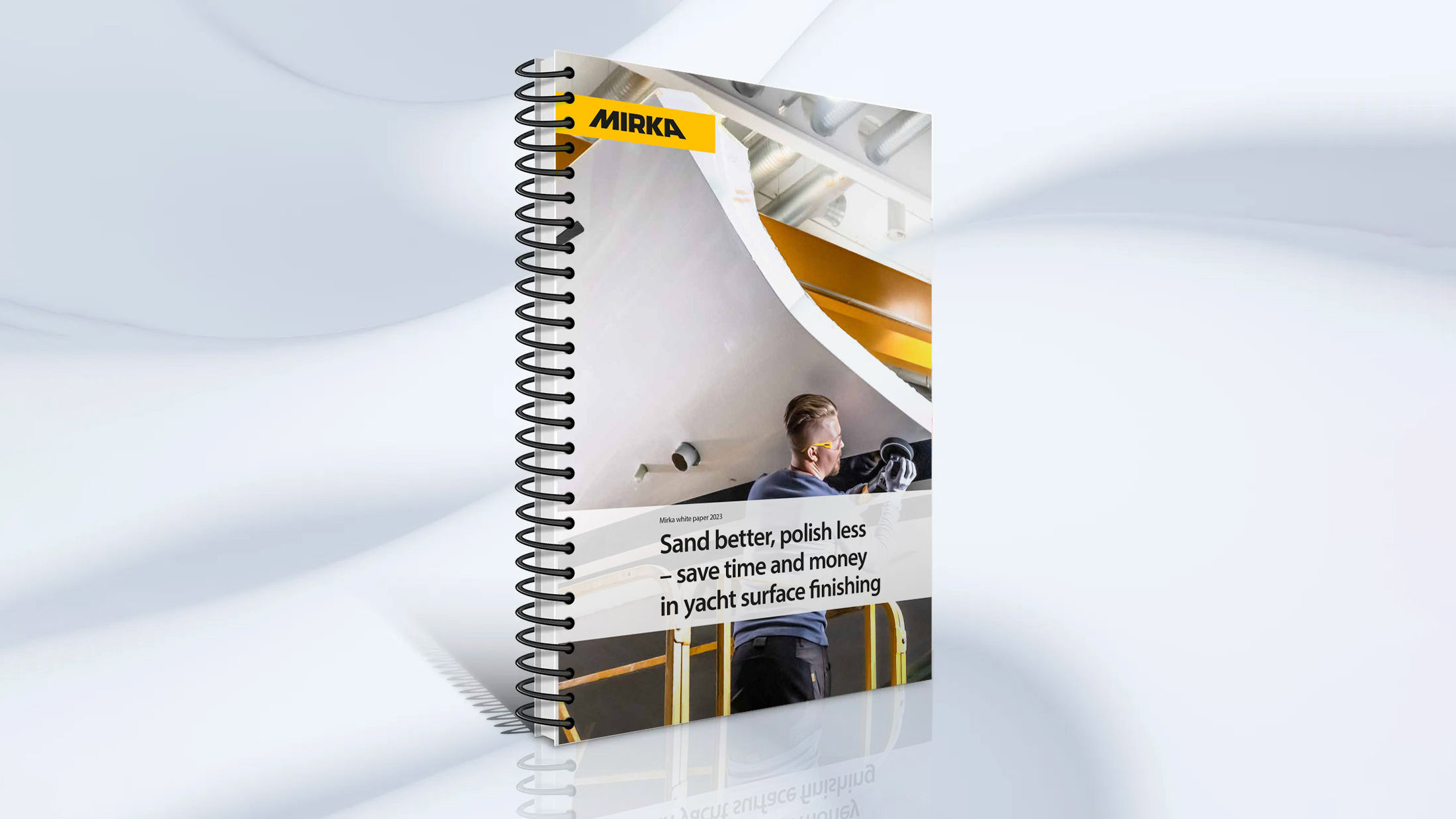 To help companies offer more cost-effective surface finishing solutions to their customers as well as a safer working environment to their employees, Mirka has created its own, alternative process that is introduced in this paper.
Learn all about how yacht manufacturers and yacht maintenance companies can save valuable time and money by sanding better and polishing less!
Calculate potential savings in yacht finishing
Try Our Marine Savings Calculator
With our Marine Savings Calculator, you can estimate potential savings using a Mirka finishing process compared to a currently used yacht finishing process. The calculator is suitable for motor boats as well as sailboats.