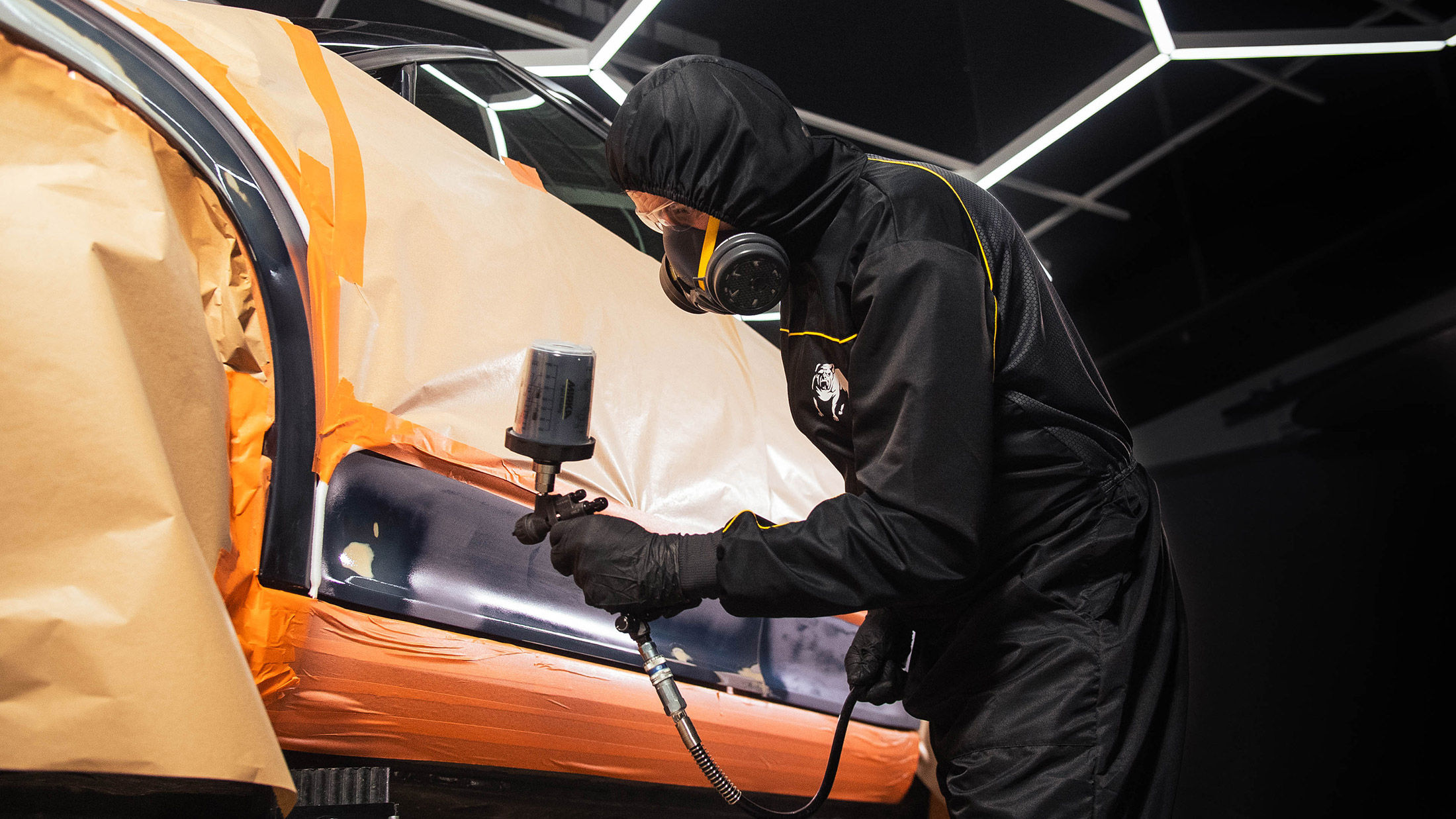 Protective Gear
Essential Personal Protection
Select from a wide range of Mirka Essentials for Personal Protection, to make sanding, painting, polishing or assembly work safer and less straining for you.
Work safer with Mirka's Personal Protection
To go together with other Mirka products and solutions, Mirka offers different Personal Protection supplies to cater for your everyday needs in the workshop. With Mirka Essentials, you can get everything you need to reach the best possible finishing quality.
Do not cut corners
Protect Yourself
A good day at work means more than using the right kind of tools and abrasives. It's about reducing the risk of occupational hazards. The PPE products in the Mirka Essentials range cater to your needs with reusable coveralls, safety glasses and gloves and face masks, so you can perform better while protecting yourself.
Protective overalls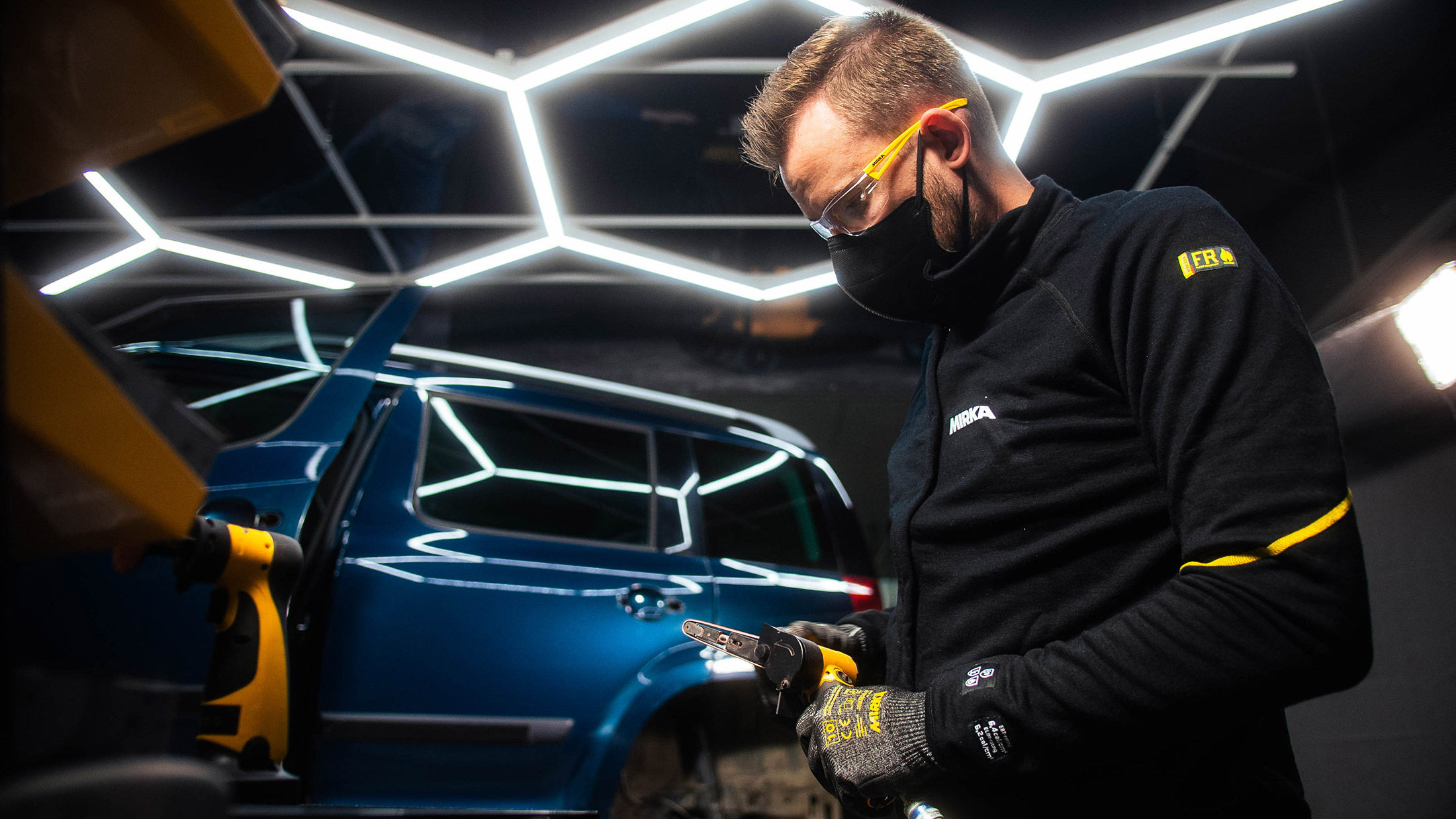 Suit up to stay clean: the range of Mirka Essentials work coveralls includes a choice of Light Line or Carbon Line coveralls. Both are reusable, silicone-free premium coveralls, and the lint-free Carbon Line is Dupont Teflon coated for dirt and water repellence.
Choose Carbon Line work overalls for improved ventilation properties.
Safety Eyewear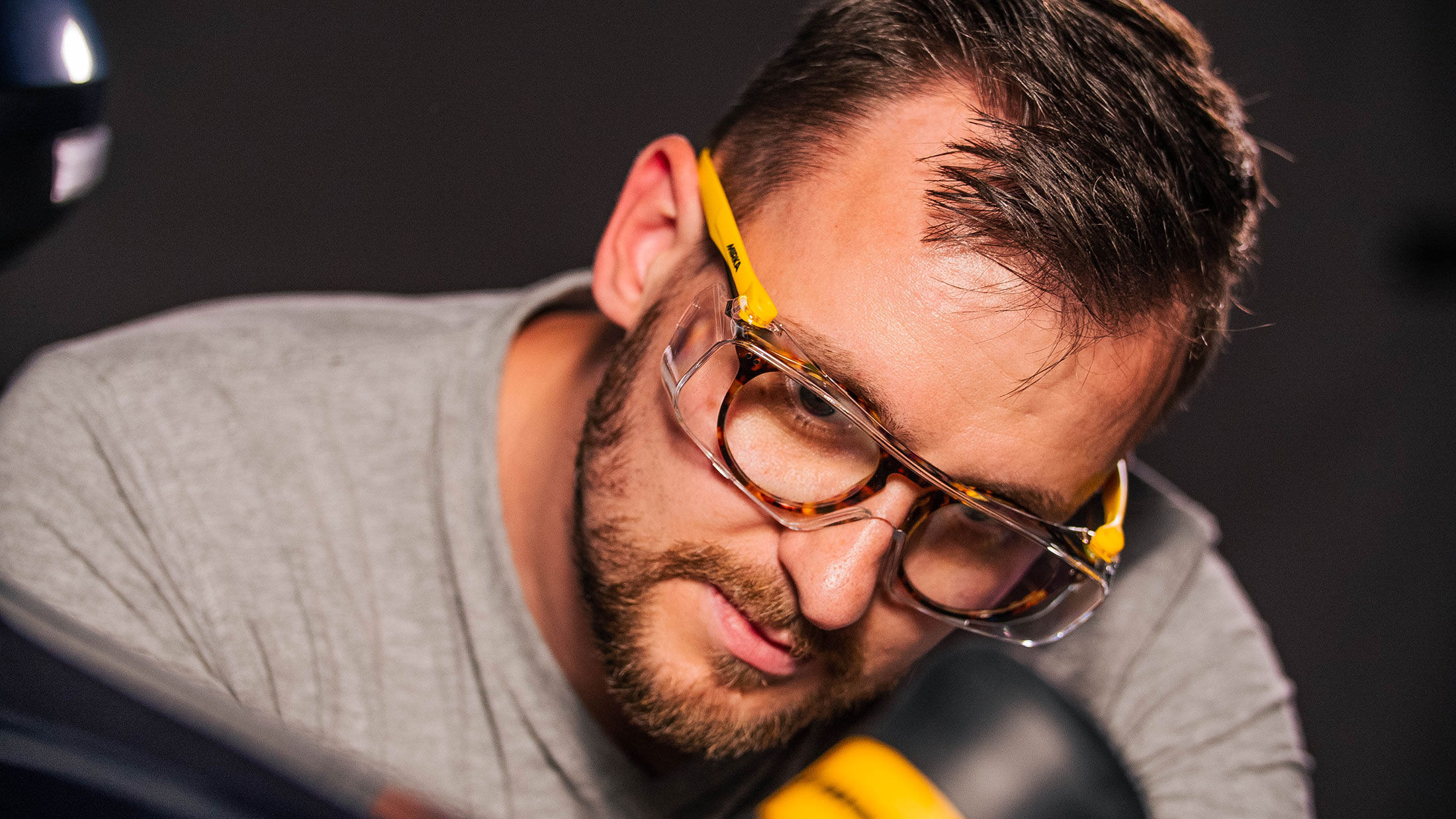 Eye protection can never be too important when working, as vision must be protected from flying particles that can cause eye injuries when sanding or grinding.
Mirka Essentials includes a selection of lightweight Mirka Safety Glasses with available UV and IR protection, or the possibility of choosing safety eyewear that fits over normal prescription glasses.
Hand protection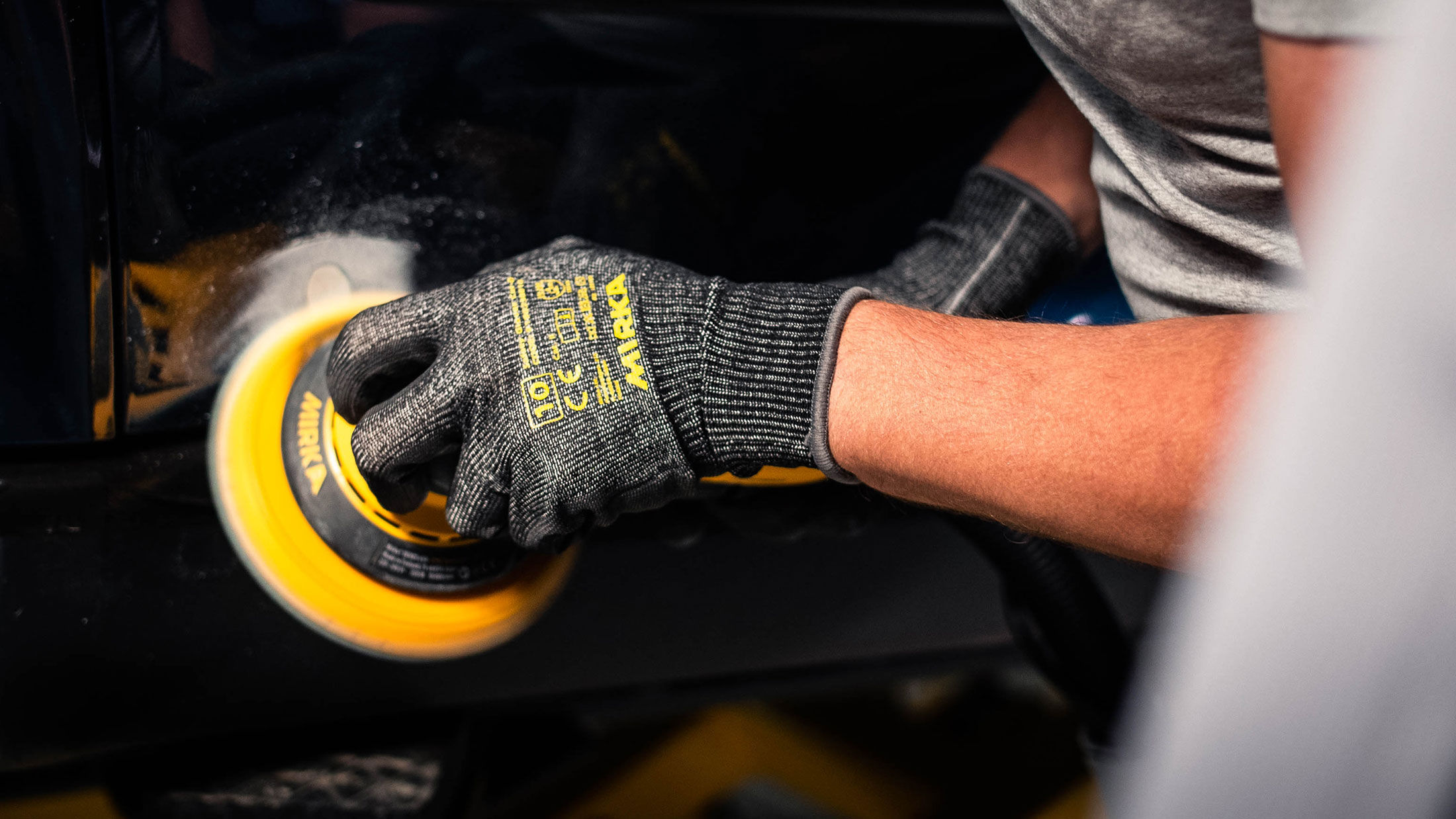 Mirka offers different Safety Gloves that have been designed for ease of use, so you can protect your hands without compromising on the quality of the work and with no need to remove the gloves to get the job done.
Seamless Nylon Assembly Gloves are available for assembly work in different industries, including automotive and plastic assembly, and for a higher level of protection, the Safety Gloves Cut-D anti-cut gloves are made of high-performance polyethylene and steel fibre to protect the user against cuts and punctures in building, construction, transport and warehousing as well as various industry uses.
Face and breathing protection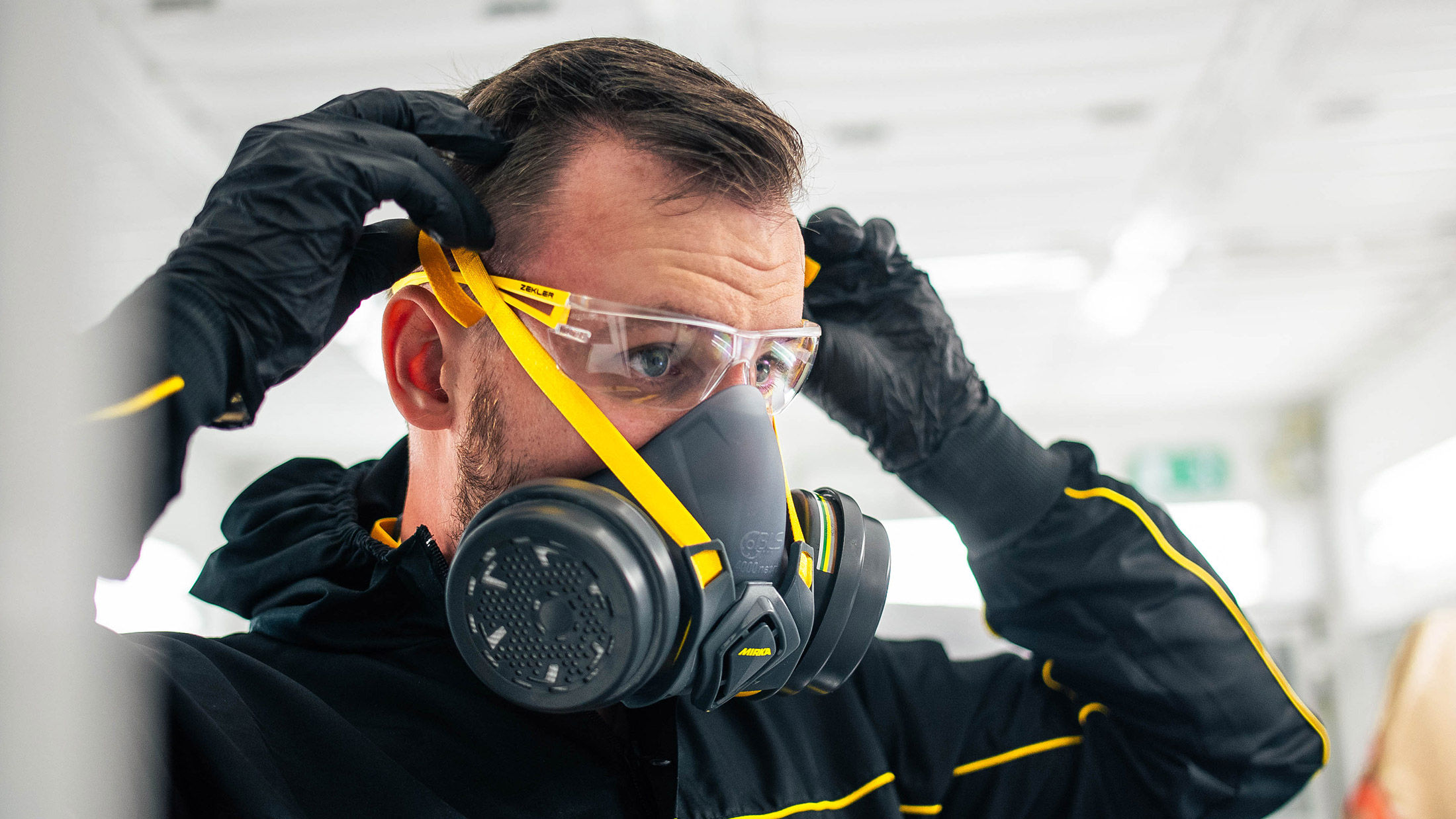 The Mirka Essentials range includes certified FFP2 Carbon Nanofiber respirators for protection against solid particles, dust and odors, as well as the lightweight and quick release Half Mask which is available with different filters depending of the required level of protection.
The Half Mask is available as a complete kit including the filter.
Questions and Answers: Personal Protective Equipment - For a Safer Workplace
What are examples of personal equipment?
Personal protective equipment (PPE) is clothing or other wearable gear meant for reducing exposure to a number of risks. Gloves, glasses, foot protection, protective hearing equipment, hard helmets, masks, and coveralls are all examples of PPE.

Why is personal protective equipment important?
Personal Protective Equipment (PPE) are products that you can wear to protect yourself from a variety of hazards. PPE products are crucial, as they are designed to provide additional protection from short and long term risks to health and safety and in the case of an accident.

Why is personal protective equipment important in the workplace?
PPE is used to reduce risks that can come with a wide range of working environments. Without sufficient PPE, you may be exposed to risks of injury or disease. These injuries may not show up immediately, but some conditions can develop after a longer exposure to hazards.
Get Your Free Copy of Our Whitepaper
How to Manage the Occupational Risks Associated with Sanding?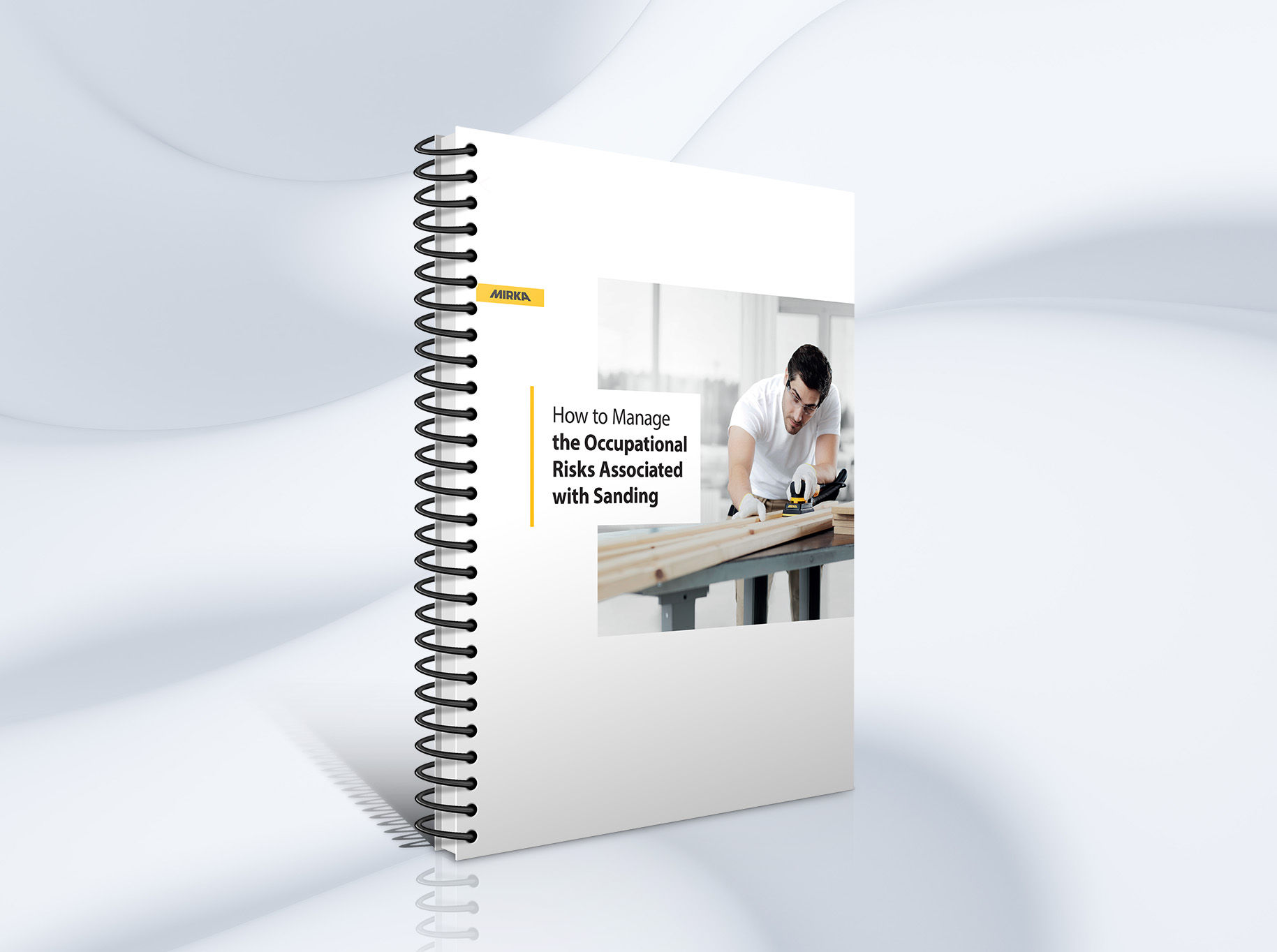 In this whitepaper, we consider the hazards associated with the task of sanding and the harm that can result from prolonged exposure to those hazards.
We go into the deep and explore:
What is sanding and why is it a necessary process?
Sanding-related hazards, such as dust, noise, and hand-arm vibration
Best-practice solutions for sanding-related activities