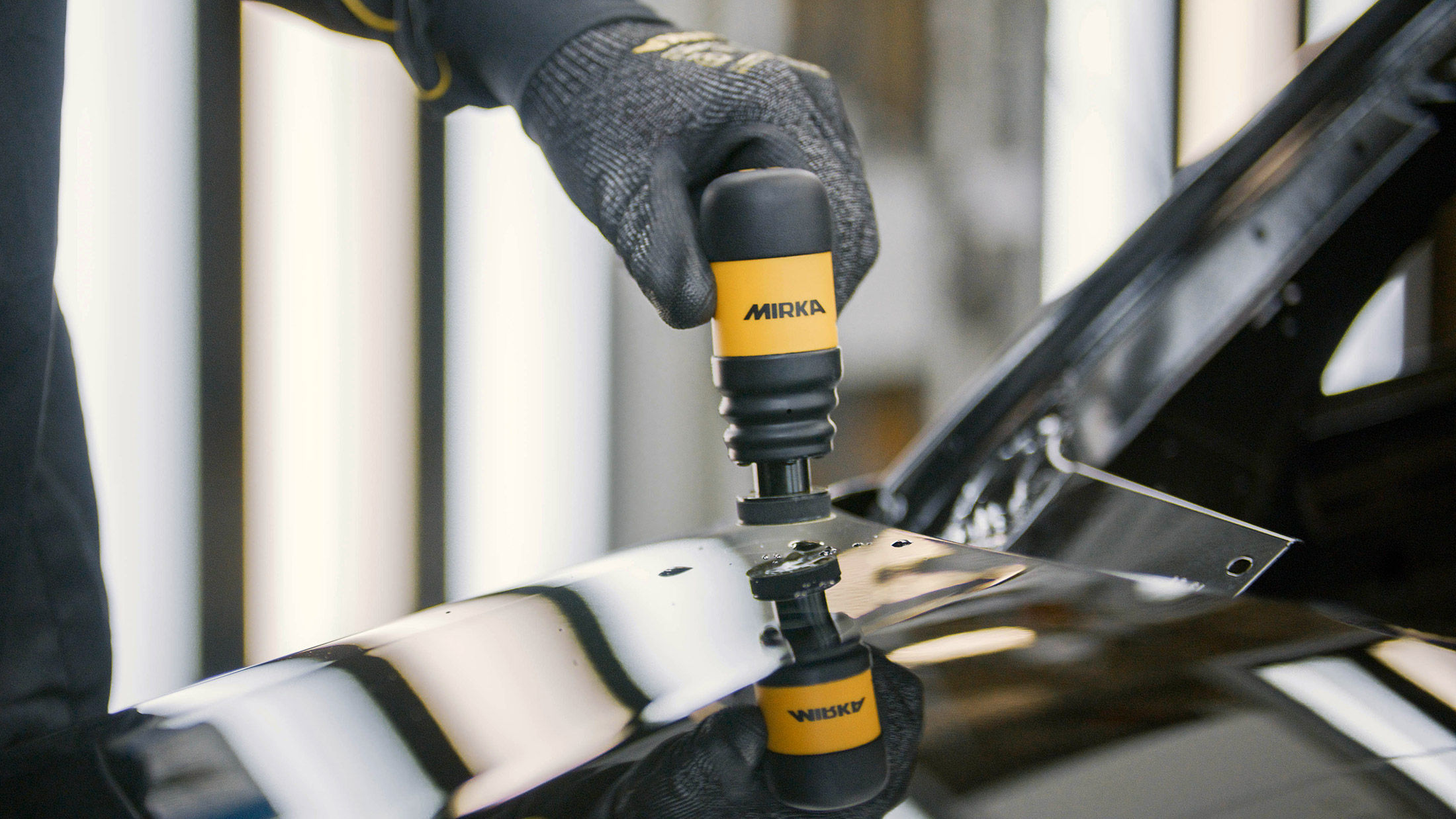 Mirka® PRO Finishing Solution
Easy and Fast Solution for Professional Spot Repair
Mirka's innovative tools and abrasives combined with the newly released PRO Iridium™ 1250 polishing compound make for a simple, fast, and reliable system for a high-quality surface finish.
Reach a hologram free finish with no defects
Get the Perfect Glossy Surface
Dust particles and other defects can be a challenge at the manufacturing stage. Removing these defects is crucial to achieving a consistent, hologram free finish.
The Mirka PRO Finishing system is a one-step solution for OEM and Automotive manufacturers, combining spot sanding and polishing to reach the desired level of finishing quality.
From sanding to polishing to a perfect finish
Complete Solution for Removing Defects
Mirka® PRO Finishing Solution
Innovative Solution for Spot Repair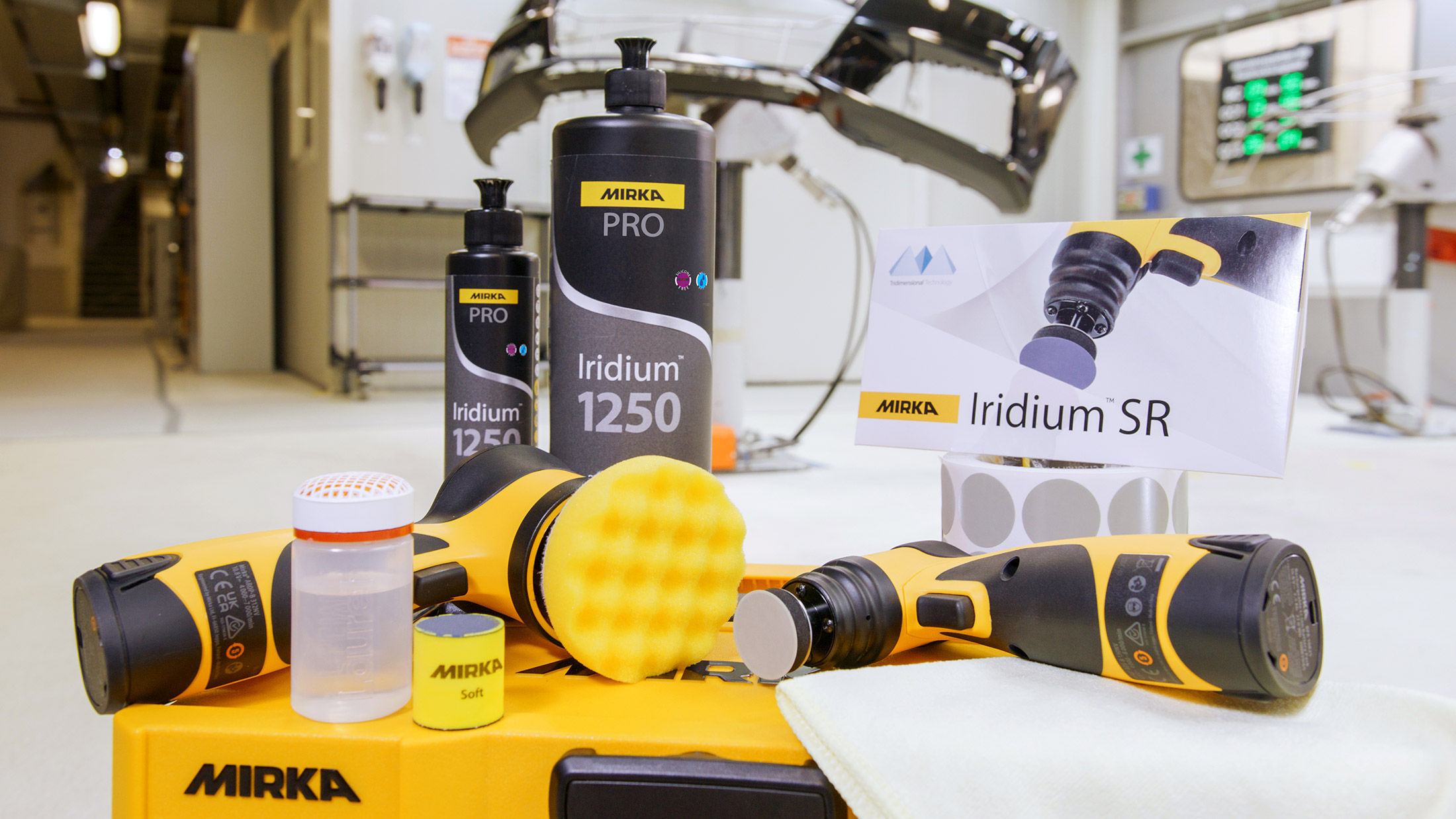 The Mirka PRO Finishing Solution consists of several Mirka products, all working together to help you perform better.
Sand the imperfection away using Mirka's cordless spot repair sanders together with Mirka Iridium™ SR spot repair discs, moving on to cordless polishing with Mirka PRO polishing pads, together with the Mirka PRO Iridium™ 1250 compound.
Three-Dimensional Technology
Mirka Iridium™ SR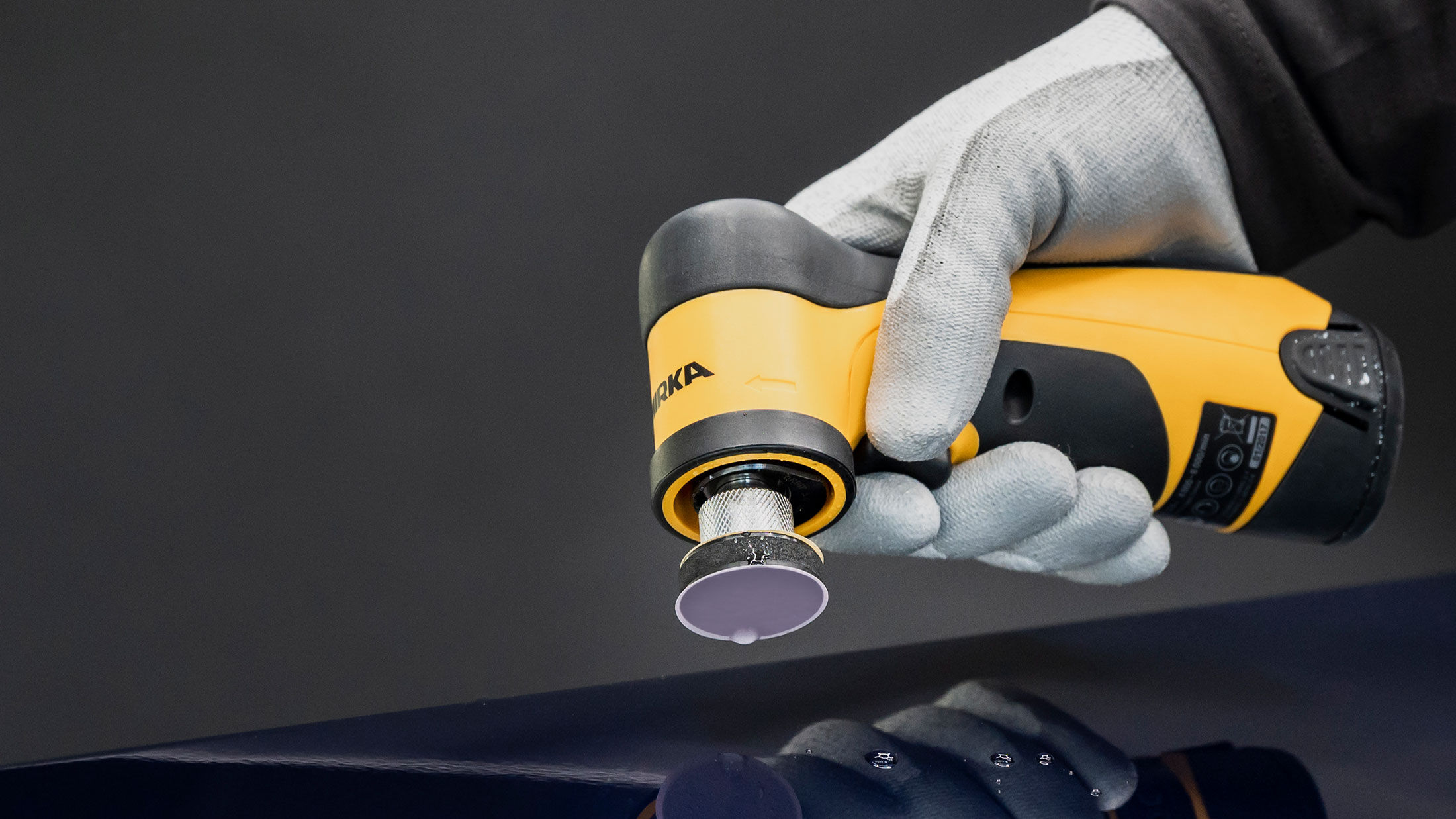 The Mirka Iridium™ SR abrasive features excellent consistency and an extremely long life with its efficient silicon carbide grains. With evenly placed grain on a stable and robust backing, Mirka Iridium™ SR daisy discs produce a world-class, uniform cut and scratch pattern that is fast and easy to polish out.
Key benefits:
Excellent quality consistency​
Fast cut and long life​
Easy and fast to polish out
Only polish once with the Pro Iridium™ 1250 compound
One Step Solution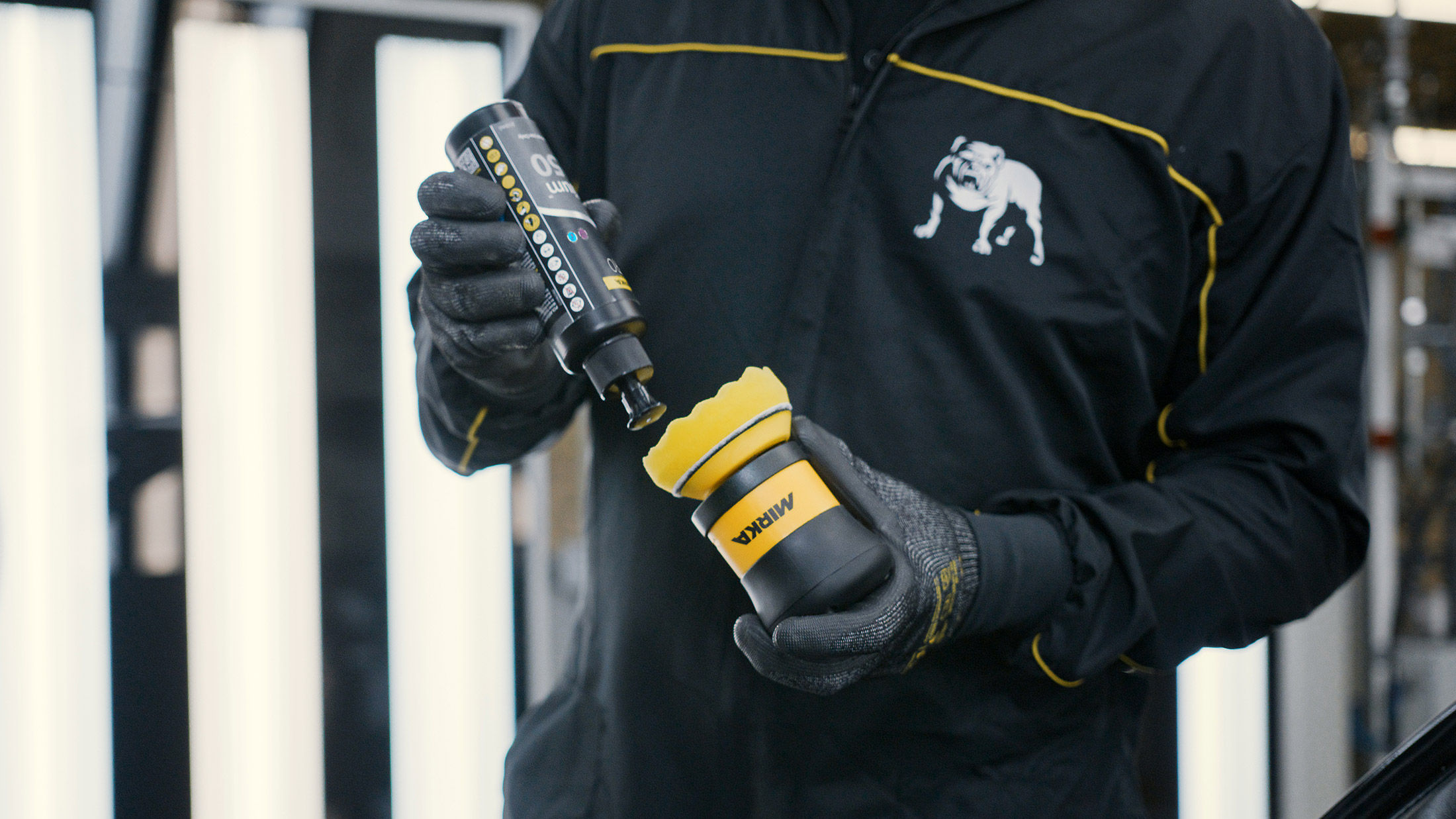 The water-based Mirka PRO Iridium™ 1250 compound is the final piece of the puzzle in the finishing solution.
Previously, removing surface defects has been done with a two-step process, with initial spot sanding followed by scratch removal, with another polishing compound needed for a glossy finish. With the PRO Iridium™ 1250, you only need to polish once.
Ergonomic and efficient
Cordless Convenience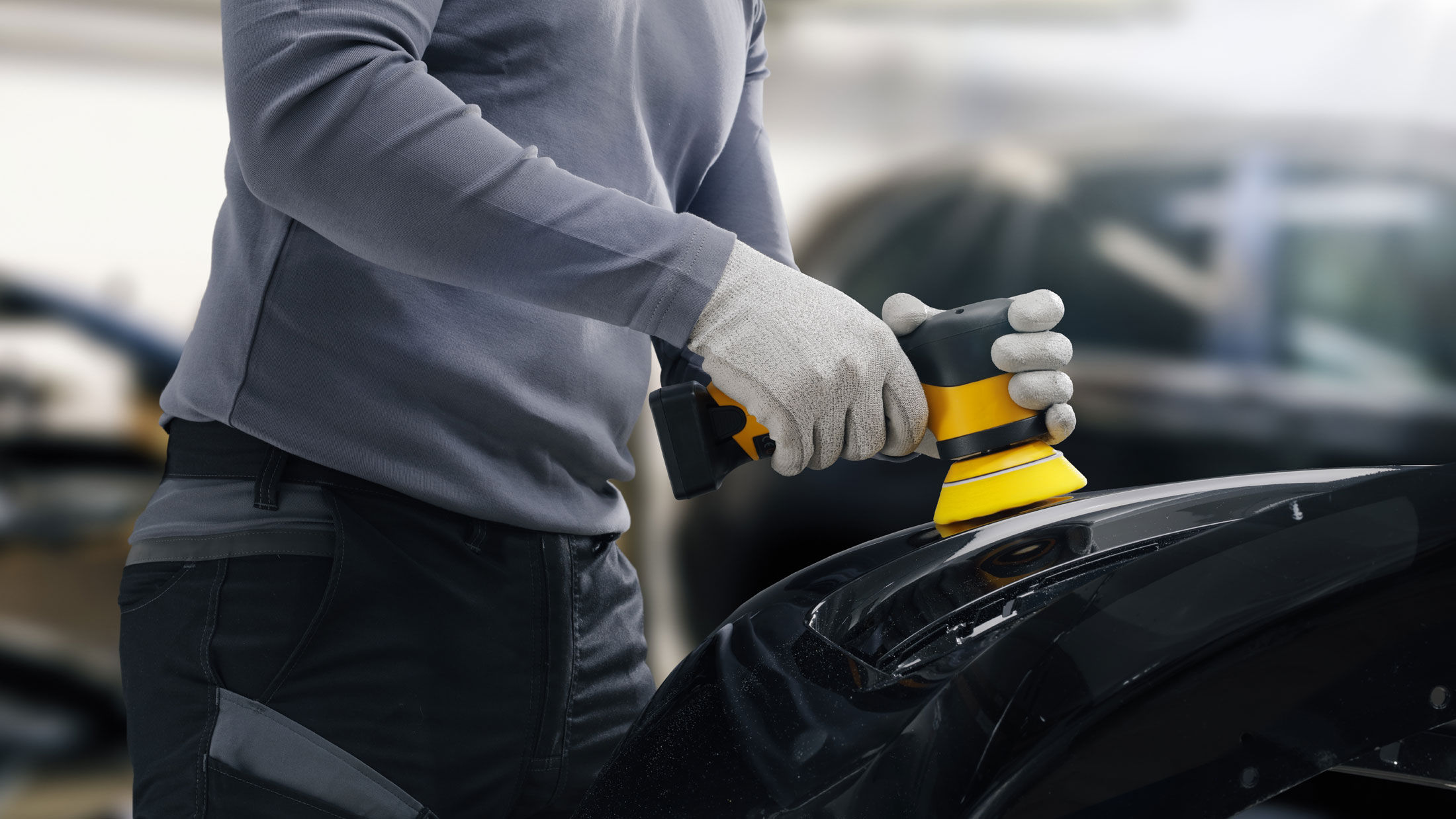 The PRO Finishing Solution goes hand in hand with Mirka's selection of cordless tools. Spot repair and polishing can be done free from cords, focusing on the task, going for the perfect finish. Mirka's smooth-running and quiet cordless tools get you closer to the surface, with the batteries lasting a long time in spot repair usage.
On a yearly basis, there is potential to save significant amounts of energy compared to a pneumatic tool - bringing the cost of one spot repair down even further.
A better choice for you and the environment
Water-Based Polishes
All polishes that Mirka produces are water-based and produced in Finland. There are many benefits of choosing a water-based polishing compound.
Effective permanent removal of scratches - Water-based compounds remove scratches permanently. Solvent-based compounds can lose gloss after cleaning the surface with a degreaser and in some cases, they may only temporarily hide the scratches.
Safer for the operator - No hazardous chemicals
Sustainable - Water-based polishes are better for the environment and do not contain benzene or similar hazardous chemicals.
Do you want to know more?
Contact Us
Please get in touch and our expert support team will answer your questions.