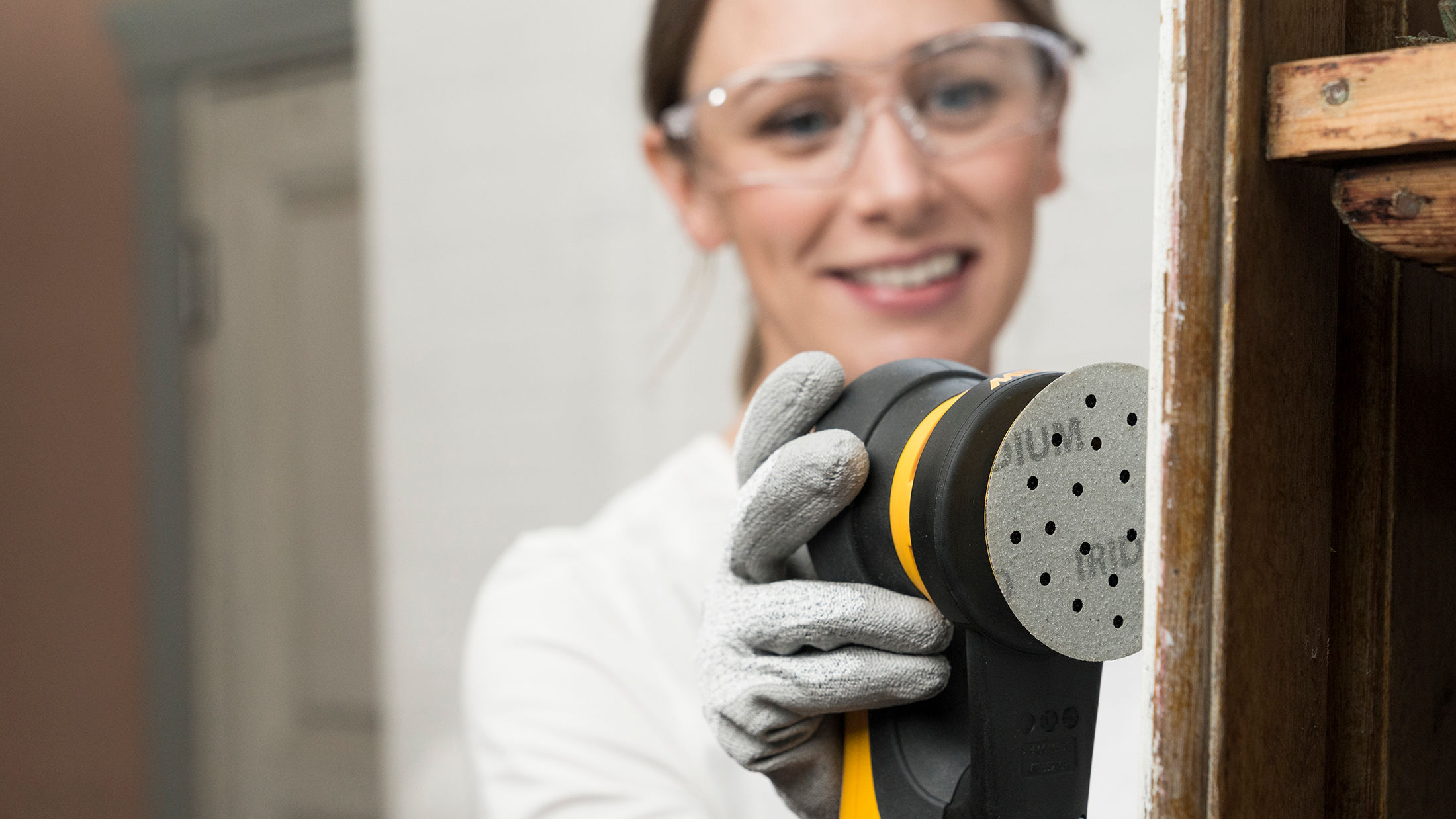 Mirka® DEROS 77mm - Perfect Sanding of Tight Spots
Small Size. Big Performance.
Minimise the need for hand sanding. This new 77 mm sander with its user-friendly, compact design gets you to places your regular sander cannot reach.
Mirka® DEROS 325/350CV is a real problem solver
Do You Work With Hard-To-Reach Areas?
New Mirka DEROS 77mm – Small size. Big performance.
Lightweight
Low profile
Low vibrations
Brushless motor and either 2.5 mm or 5 mm orbit for fast stock removal
Ergonomic and symmetrical tool
Smart sander with Bluetooth connectivity
Get comfortable
Sand Longer With Less Strain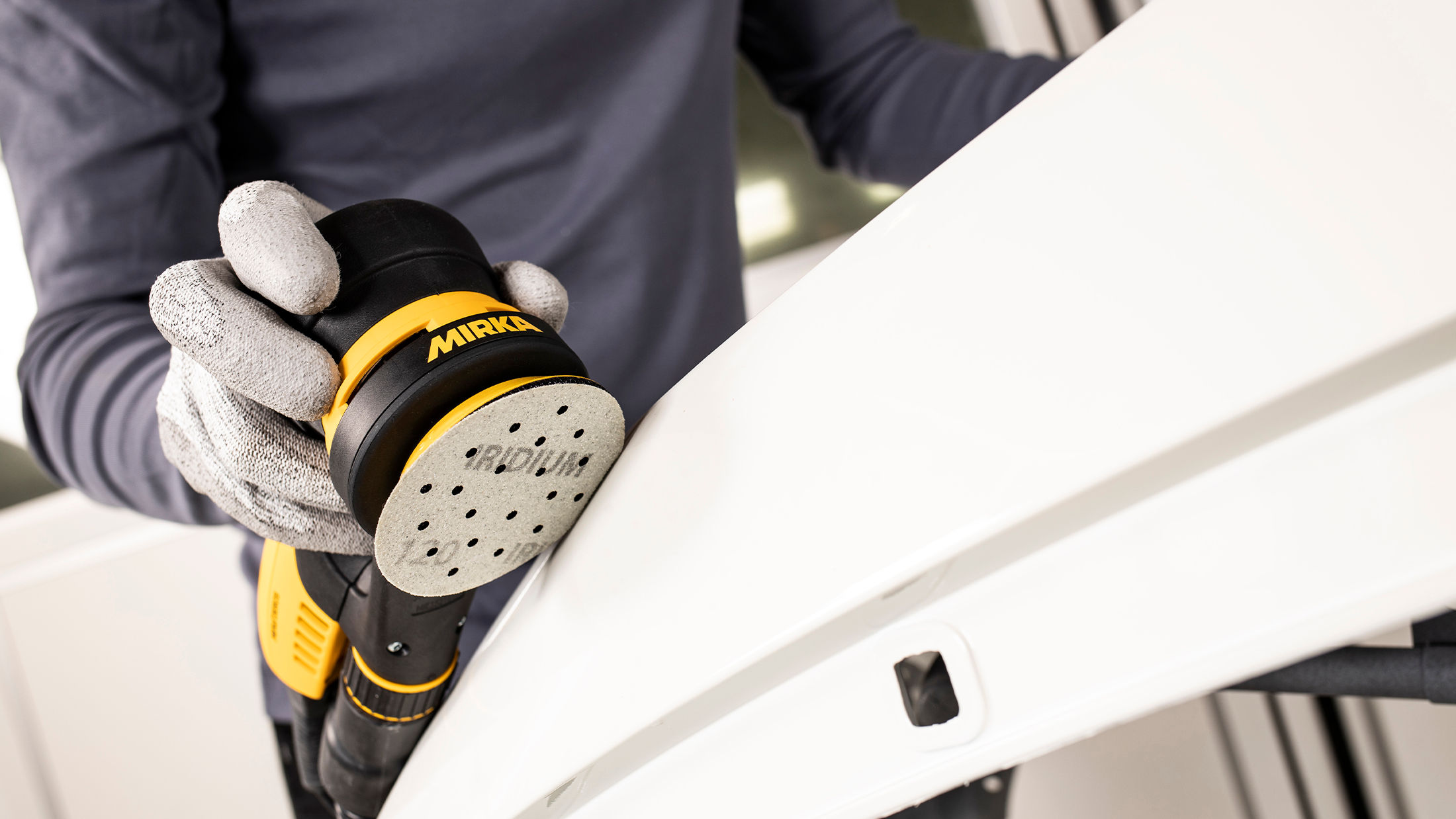 Ergonomic grip and low vibration levels, which you can follow in real-time with the myMirka app.
The smallest and most ergonomic direct electric sander on the market has a brushless motor that maintains a constant speed even under heavy load. Vibration values are the lowest in its class and the symmetrical design ensures a comfortable grip, which means you can sand for long periods without fatigue. With an easy to operate lever, speed adjustment is done in an instant. The separate on/off switch ensures easy and safe handling.
Mirka DEROS has an integrated vibration sensor and Bluetooth low energy technology so you can keep track of vibration levels, sanding speed and usage data via the myMirka app.
The 2.5 mm orbit offers a smooth sanding experience
Smooth Surface Finish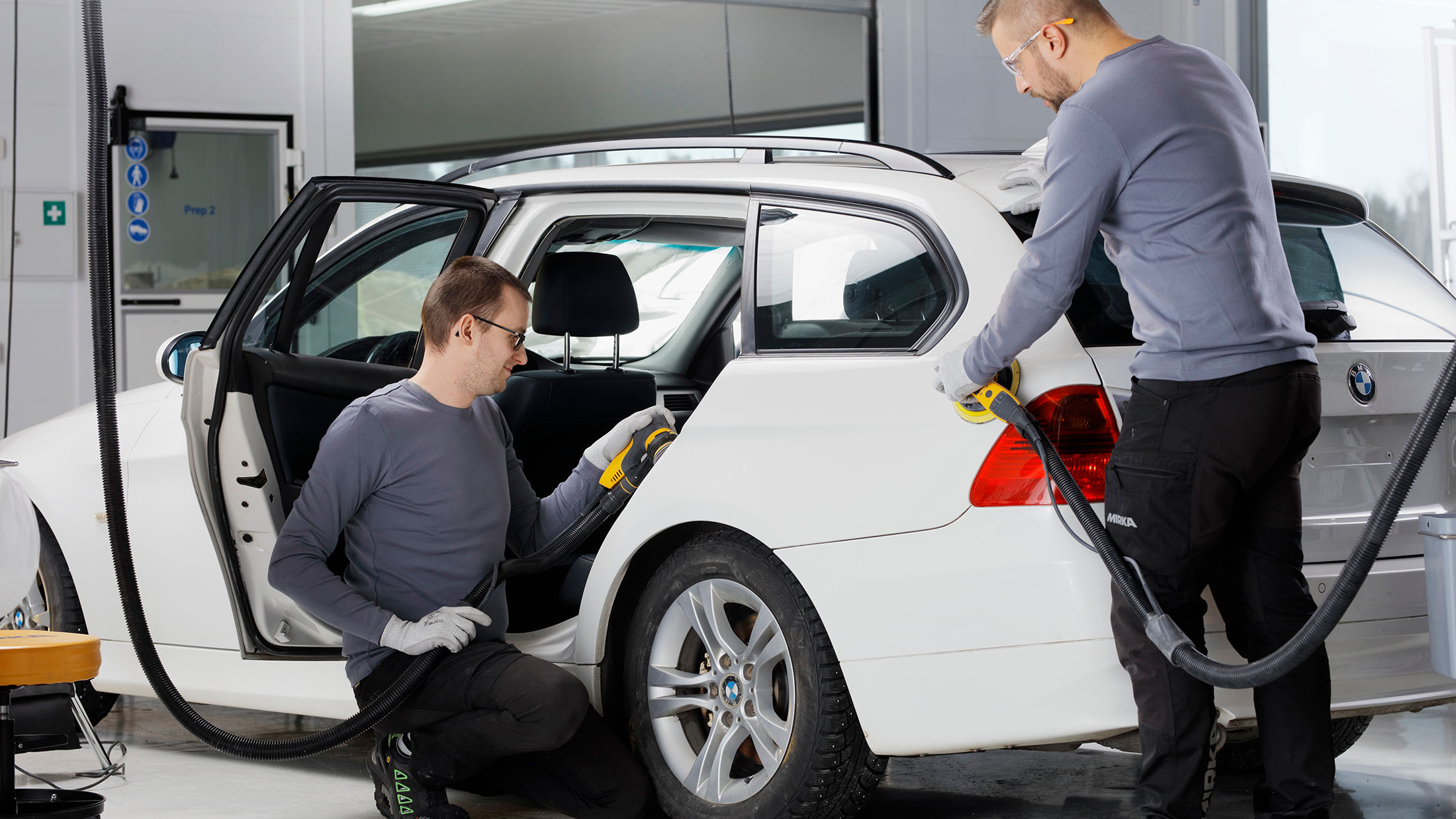 Noticeably better results and easier polishing for example in post paint applications.
The Mirka DEROS 77mm is developed especially for smaller sanding operations; small repairs, headlight restoration, bumper sanding, hard-to-reach areas and kitchen refurbishing. It is also suited for corrections on solid surface applications and interior furniture details.
In case you require faster stock removal, the Mirka DEROS 77mm is also available with a 5 millimetre orbit in addition to the 2.5 mm orbit.
Lightweight, low profile, small 77mm pad
Target Places Other Sanders Cannot Reach
The Mirka DEROS 77mm is perfect for sanding vehicle door jambs and bumpers, or doing corrective work in kitchen renovation or solid surface sanding. Read more about its clever features by downloading the brochure.
Fix Auto, USA
Mirka's Dust-Free Solutions
A cleaner shop means healthier employees and a better working place.​ Marc Milot, Manager at Fix Auto appreciates how their body shops are now dust-free.
"By far one of the best investments we've done. We've been able to cut our abrasive costs. They last a little bit longer. The vacuum systems work great. Overall, everybody is really excited and happy that they don't have to be full of dust every day."
Applications for Mirka DEROS 77mm
Mirka® DEROS Ø 77mm Models
Do you want to know more?
Contact Us
Please get in touch and our expert support team will answer your questions.