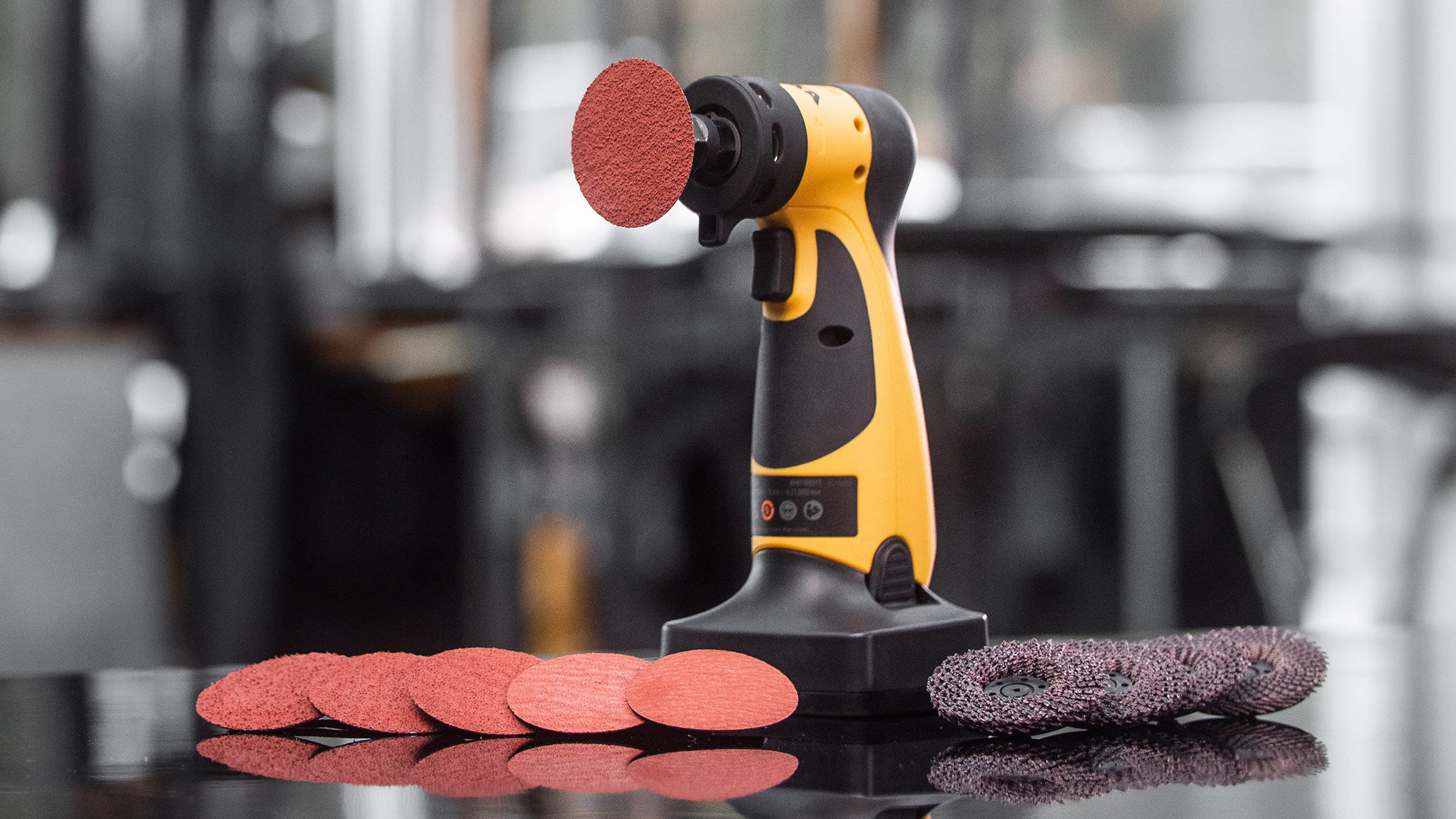 Mirka® ANGOS Cordless Grinder
Freedom in grinding
The new Mirka® ANGOS ARG-B 200 battery powered grinding tool brings cordless convenience to new areas of working.
For all your cordless grinding needs
Suitable Applications
The unique ANGOS ARG-B 200 is the first battery powered grinding tool from Mirka. It can be used with a variety of accessories in grinding and sanding metal, cleaning after welding, surface conditioning, cutting and deburring and paint removal.
The handy 6mm collet means the Mirka ANGOS right-angle die grinder can be fitted with abrasive brushes, Quick Lock discs, hard metal burrs, file wheels or cut off wheels to do work in places where bigger tools reliant on hoses and cables cannot go, in working positions you are free to choose.
Use the Mirka ANGOS ARG-B 200 with Quick Lock discs for effective grinding. An adapter for Quick Lock discs is supplied with the tool.
Variable speed control trigger for optimal control of the process
Wide adjustability of tool speed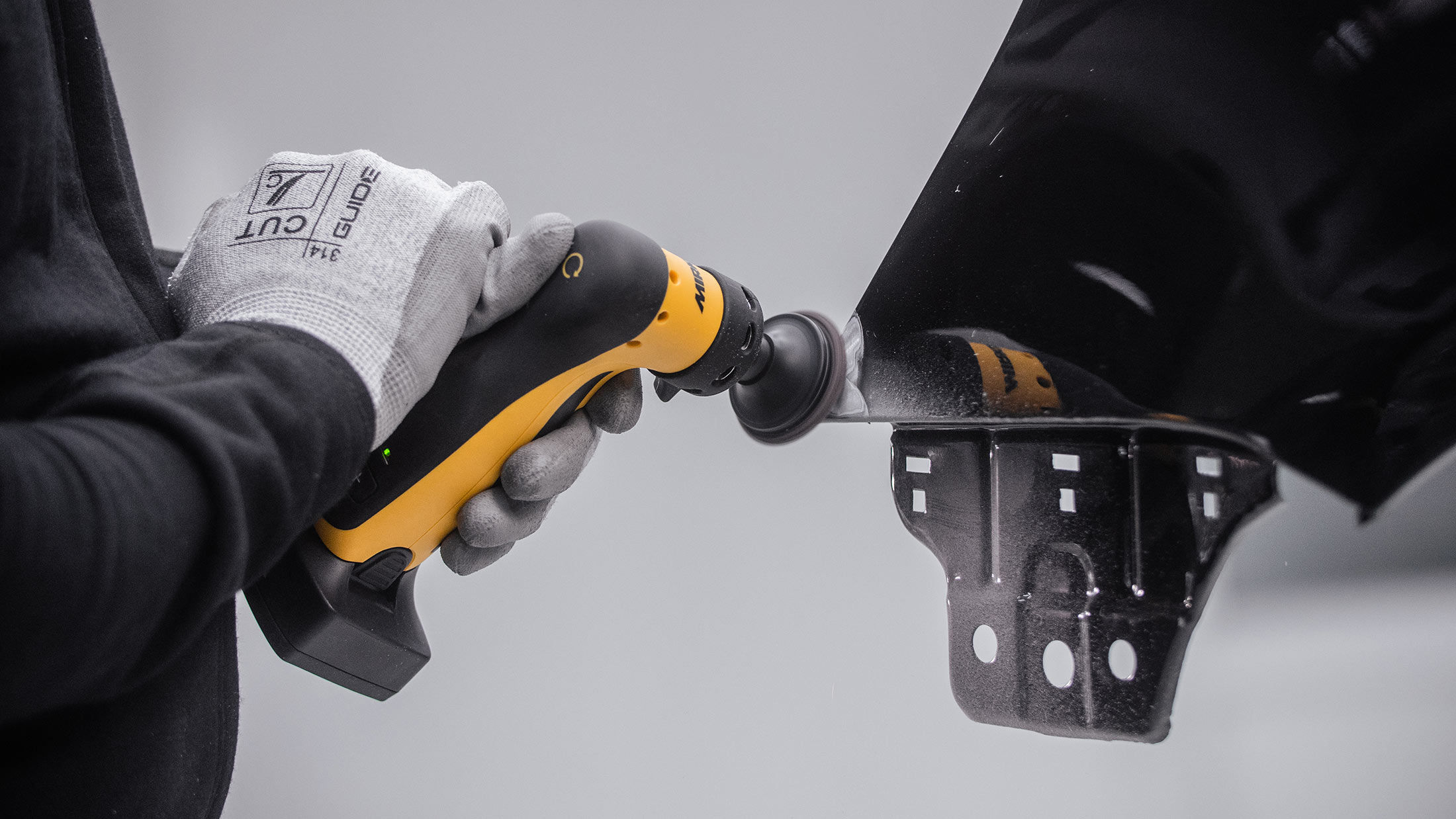 The wide adjustability of tool speed makes the Mirka ANGOS ARG-B 200 especially suitable for a wide range of jobs, together with its light 890-gram weight and comfortable, balanced and ergonomic design. Focus on the work without limitations - it becomes a natural extension of your hand just like other Mirka cordless tools.
You can adjust the Mirka ANGOS grinding speed between 2,500 and 20,000 rpm with seven steps. The variable speed control trigger gives optimal control of the tool when working, without cutting out during work.
You heard it here first
Reduced Noise Levels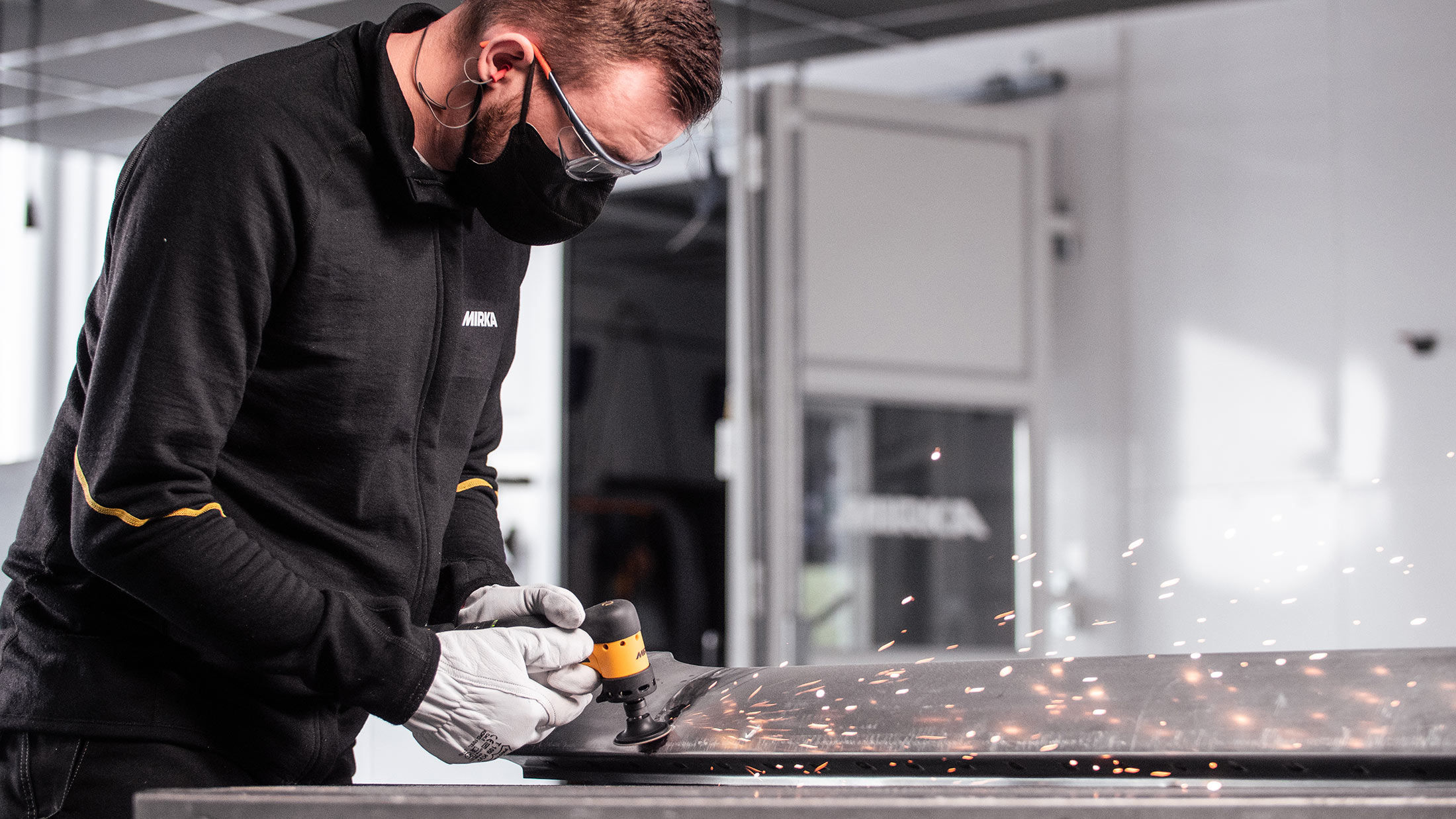 It's not the noise that does most of the work - the complete opposite, in fact. Mirka's cordless tools have significant advantages over conventional pneumatic tools, and the reduction in noise levels is one of the most easily noticed benefits.
With a quieter yet powerful brushless electric motor, the Mirka ANGOS ARG-B 200 produces a significantly lower noise when performing grinding work, which means less strain and more working comfort for the operator.
Naturally, we recommend wearing hearing protection when grinding, as well as protective gloves and goggles.
The Mirka ANGOS is part of the Mirka cordless tool product family
Where Convenience Meets Control
Designed with the same careful eye for ergonomics and useability as other cordless Mirka tools, the Mirka ANGOS is ready to perform precision work especially in areas where larger grinders are difficult to handle, and electrical and pneumatic outlets are out of reach.
Compatible with myMirka App
Battery Power and Connectivity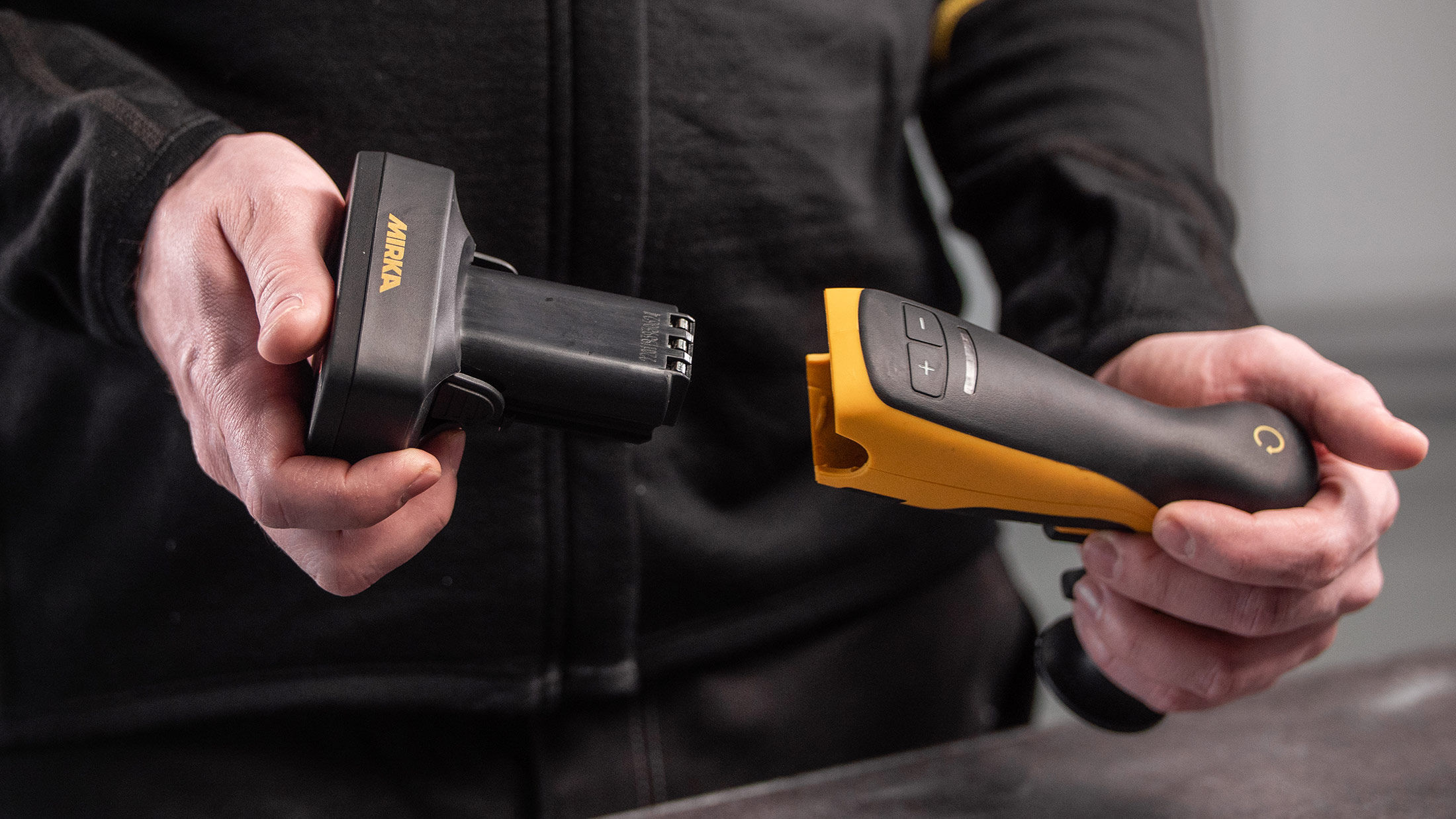 The Mirka ANGOS is supplied with two 5.0 Ah batteries to reduce downtime to a minimum – just swap a fully charged battery on to continue working.
Work safety and preventing strain is an important part of tool development for Mirka. Featuring Bluetooth® low energy technology, the ANGOS can be paired with a wide variety of devices, supporting the monitoring of exposure to vibration. It is compatible with the myMirka app.
Do you want to know more?
Contact Us
Please get in touch and our expert support team will answer your questions.