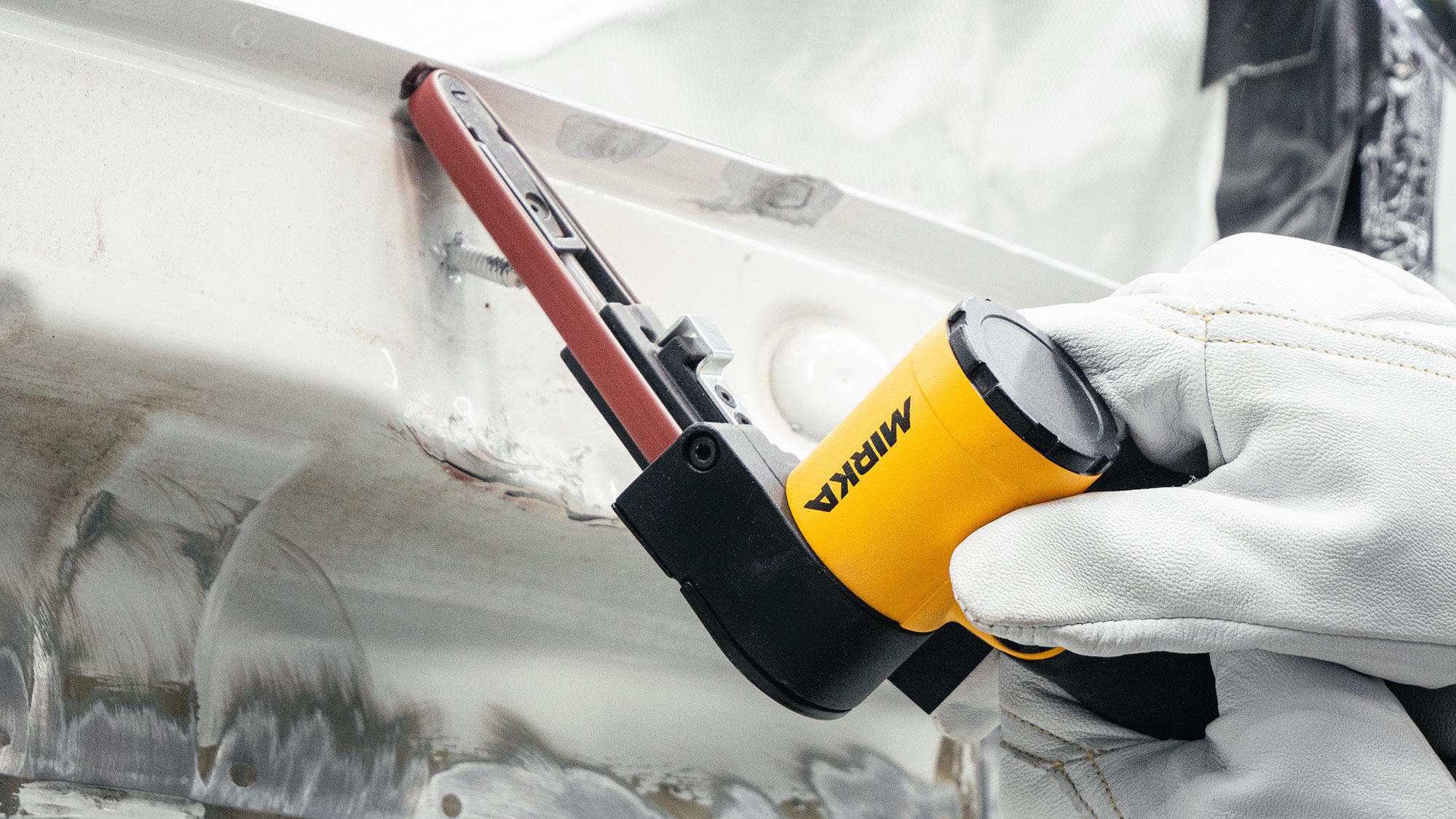 Mirka® PBS Pneumatic Belt Sander
For narrow belt grinding
The Mirka Pneumatic Belt Sander is the optimal tool for grinding welding spots and seams in vehicle or marine manufacturing and body repair and for removing paint and preparing surfaces in body shop work and collision repair. It works especially well together with Mirka's new line of file belts.
Mirka® PBS: For effortless grinding of spot welds and seams
Designed for Comfort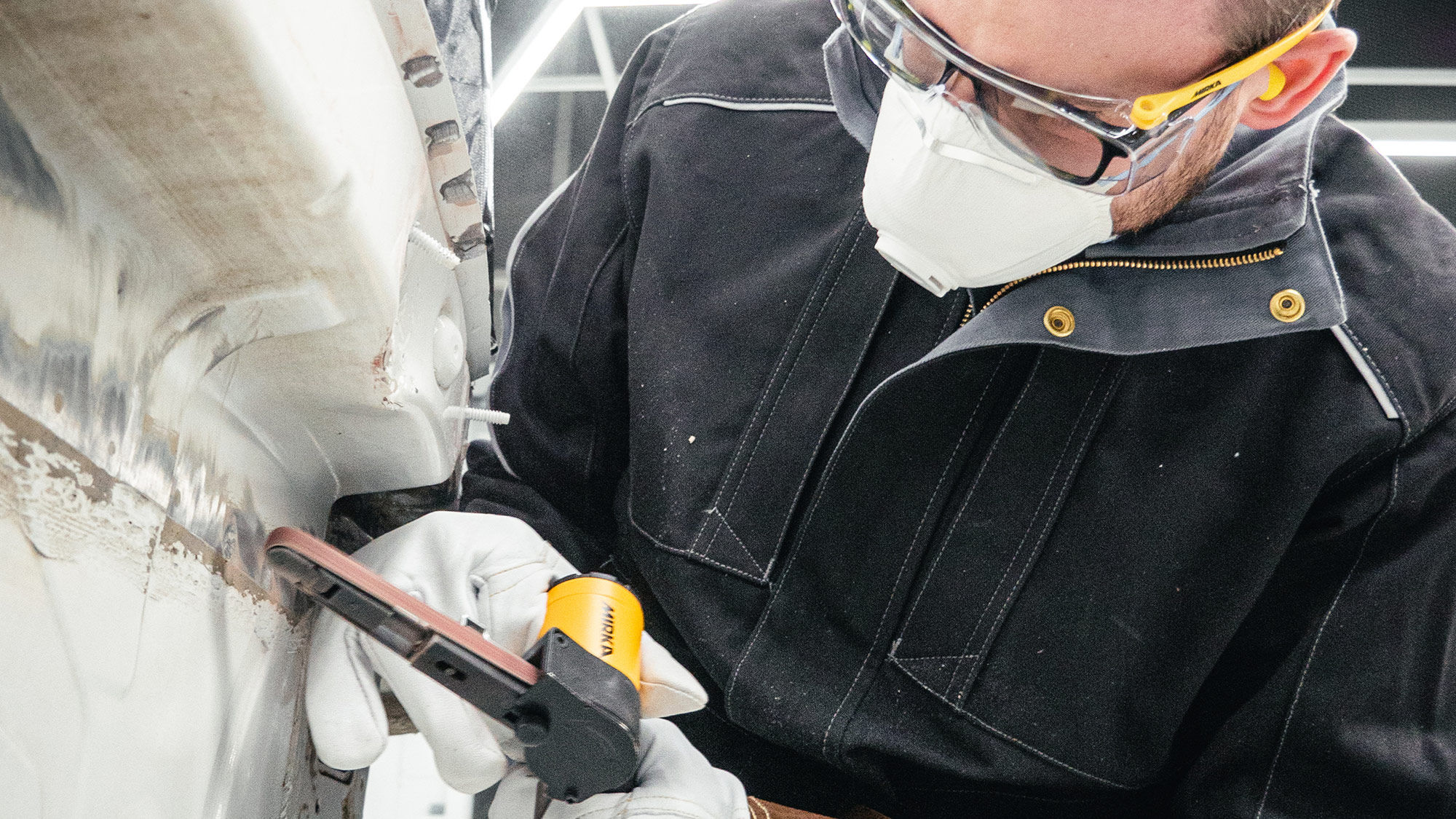 The Mirka PBS 10NV and Mirka PBS 13NV have been designed with the user in mind, focusing on ergonomics and usability. The tool is smooth and quiet to use, comfortable to hold with a handy rubber grip, and its grinding speed is easy to set with a top-mounted selector.
Thanks to the tension mechanism, the belt is easy to change in a matter of seconds, and the arm angle of the tool is quickly adjusted with a key that is stored in the handle for whenever it is needed.
Ergonomic grinding of spot welds and welding seams
Less Straining, More Grinding
Benefits
Easy to change the belts
Easy to set the speed
Easy to adjust angle
Low noise level
Integrated tool in the handle
Comfortable to hold with rubber coated handle
Learn more about Mirka's range of file belts
Mirka File Belts
Mirka abrasive narrow belts can be used for manufacturing applications on different materials. We provide a wide selection of sizes and grits for most sanding applications. Our abrasive belts are made for nearly all surfaces.

The ZIR file belts are ideal for stainless metal sanding applications for automotive refinishing and metal processing. The Zirconia grains provide a high removal rate, a good surface finish and a long life time for the abrasive.

The CER file belts are named after ceramic grains and coloured dark red. CER is ideal for tough sanding applications, especially suited for automotive refinishing and metal processing. The self-sharpening Ceramic grains provide a high removal rate at low and medium pressure, along with a long life time and good surface finish.
File Belts for Mirka® PBS 10NV Belt Sander
File Belts for Mirka® PBS 13NV Belt Sander
Do you want to know more?
Contact Us
Please get in touch and our expert support team will answer your questions.