New Mirka® Modular Trolley for Building an Optimal Workflow
15 August 2022
Mirka is introducing a new way for you to take control of your workshop. The new Modular Trolley from Mirka answers to your specific needs with customizable modularity.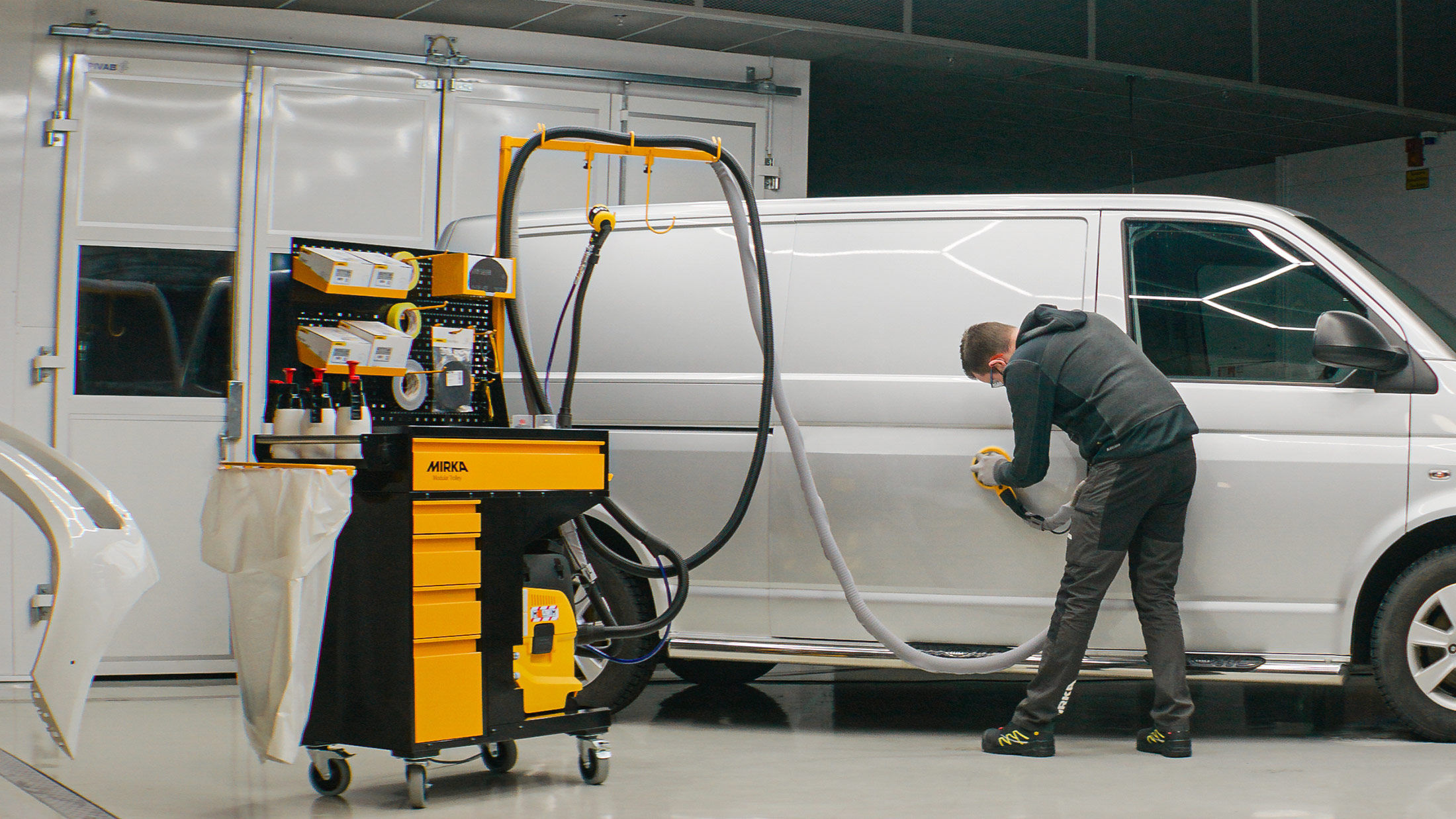 With the new Modular Trolley, you can keep the working area organized and clean. With six different configurations to start from, it is easy to accessorize the sturdy trolley to suit your workshop and line of work. You can start with a clean sheet and build it as you go, or specify a fully equipped version with everything ready, just waiting for the work to begin – or mix and match.
Below the rubberized workbench desk, available lockable soft-close drawers keep your tools and supplies safe and secure, with space for compound bottles and supplies and adjacent holders for spray guns and aerosol cans. Dedicated outlets give you unhindered access to fitting electrical and/or pneumatic tools, with space for the dust extractor. Tool, hose and waste bag holders keep everything organized, together with the tool wall that can be fitted with movable shelfs and hooks. An easily adjusted and secure hose arm and machine hooks keep hoses and machines neatly placed so you always know where they are.
"We want to make the Modular Trolley everything you can ask for. It's the perfect backbone for using Mirka tools and solutions in a well-running workshop, dedicated for reaching the best possible finish and customer satisfaction", says Nicklas Lerstrand, Product Manager at Mirka.
Crafted according to your needs and easily upgraded, you can customize the new Mirka Modular Trolley the way you want, to be one of your best and most reliable co-workers, never far from the action and always up to the task.