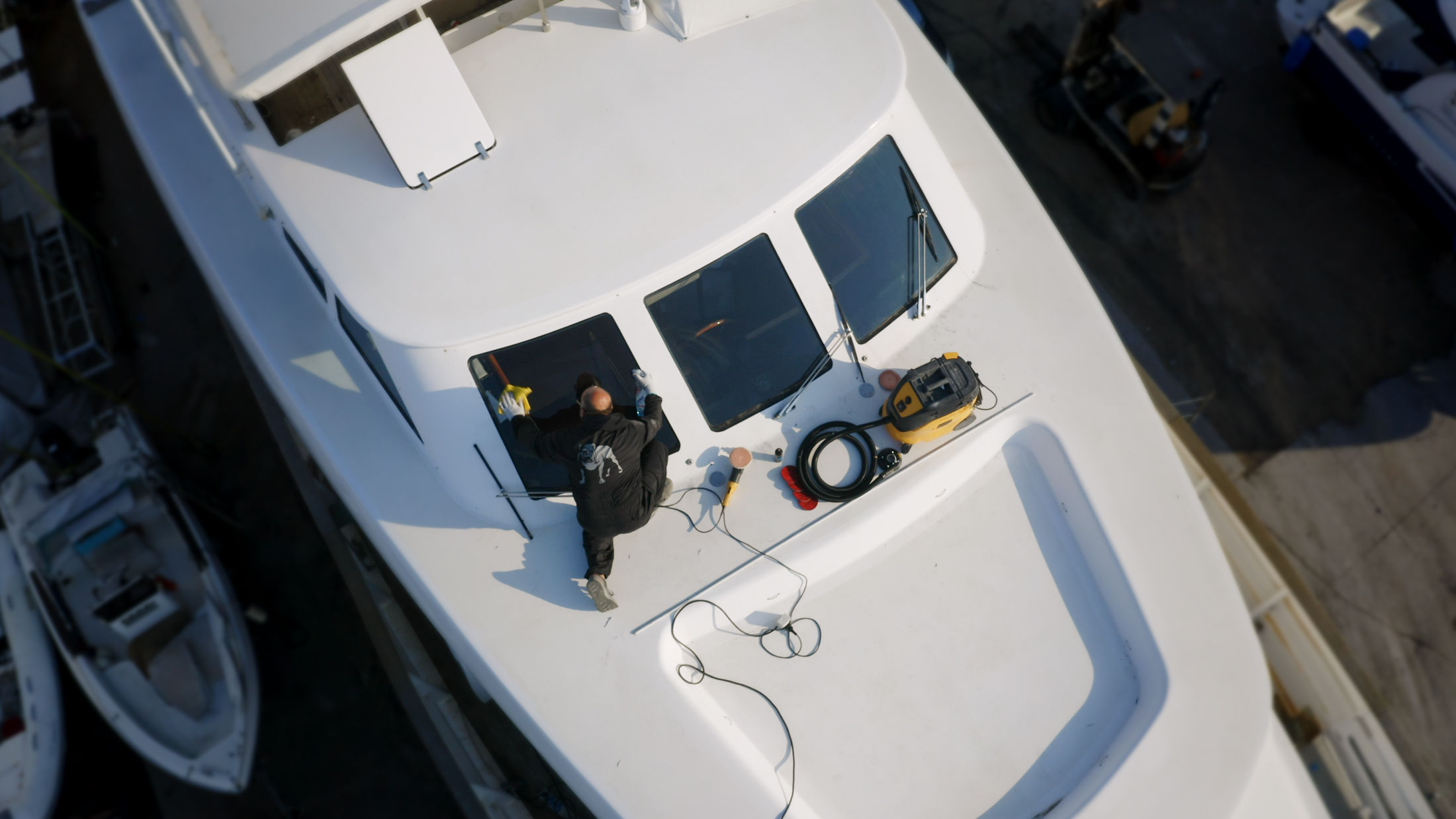 Glass and Scratch Polish Made Easy
Every window and transparent surface on every yacht, ship, and boat requires care and maintenance, to get the best view for safety, but also for enjoying a perfect sunset. Acrylic, plexiglass, and glass windows can get scratches and small defects. Instead of replacing, you can polish and refurbish: blemishes can easily be removed with sanding and polishing using Mirka products.
Depending on the depth of the scratches and quality of the material, Mirka offers various solutions designed to give you the perfect finish for the high seas.
Nautor's Swan, Finland
High-Quality Finish
For Finnish yacht builder Nautor, a high-quality finish is about respecting the company's roots and heritage, and it takes the best kind of power tools and abrasives to accomplish that. Benny Brännbacka from Nautor shares with us what it means to collaborate with Mirka, and how important client satisfaction is when building spectacular yachts with Mirka's solutions.
"Working with Mirka is very good, we are continuously collaborating."
Get in touch to learn more about our marine solutions
We offer on-site demonstrations
Request a Demonstration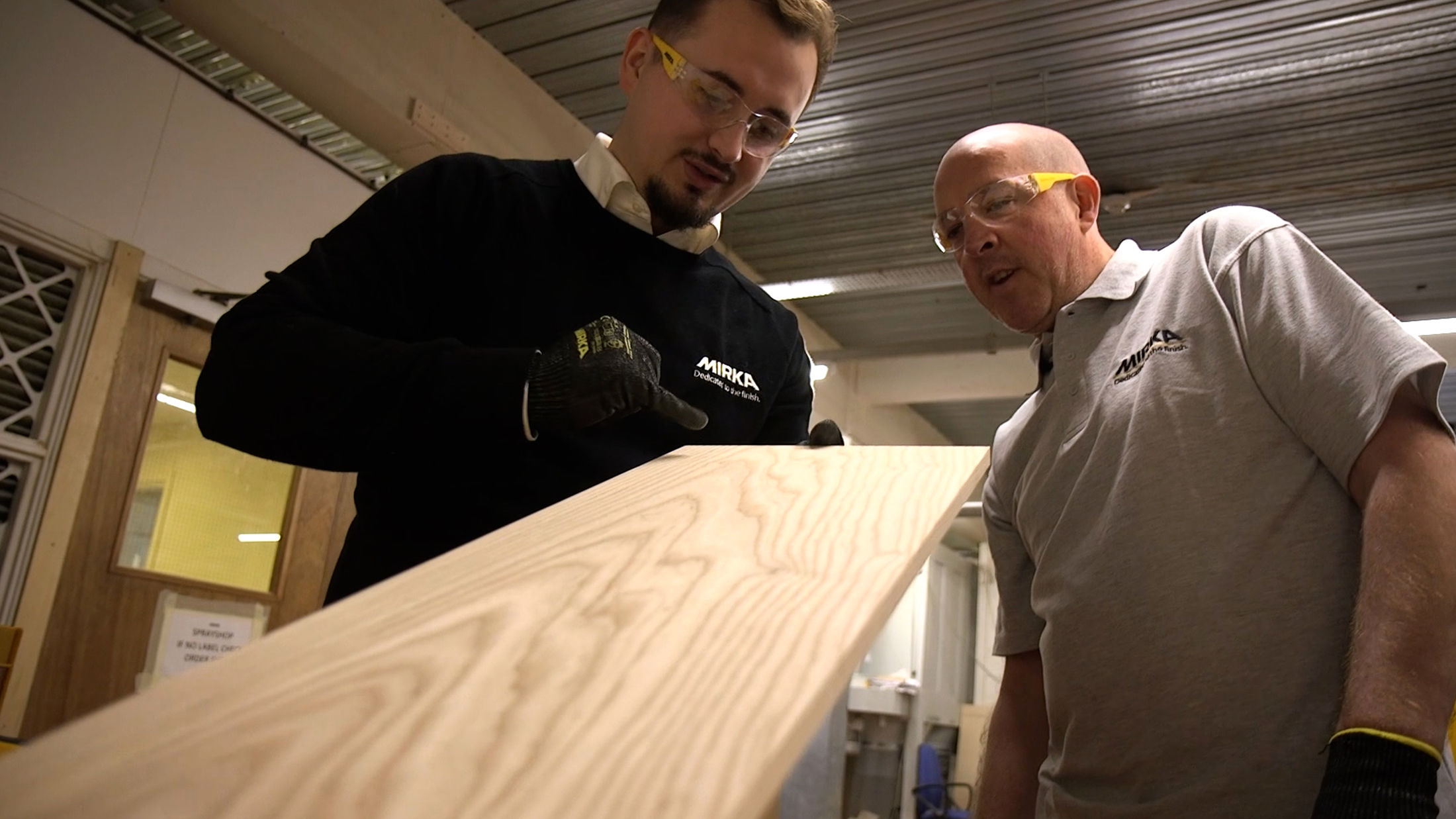 Supporting you through technical development
To support this Mirka has a national team of trained staff who have a wealth of industry experience and are able to provide a hands-on approach to support.
Why Choose Mirka?
Save time and money – You can cut costs and reduce working hours
Why Choose Mirka?
Sand and polish safely without strain – Our tools and abrasives are ergonomic, efficient, and easy to use
Why Choose Mirka?
Improve the quality of work – The finish is excellent, with less effort
Save your health, time, and money
Sanding Without Dust
Do you get covered in dust when sanding? Try the benefits of Mirka's pioneering sanding solutions and see how a dust-free working environment can boost your business.
Benefits from dust-free sanding
Healthier working environment - Stop dust from getting into your lungs
Time-saving – No cleaning after sanding and clean abrasives cut better
Money-saving – No clogging lets you sand longer with the same abrasive
High-quality finish - Thanks to a finer scratch pattern
A better choice for you and the environment
Water-Based Polishes
All polishes that Mirka produces are water-based and produced in Finland. There are many benefits of choosing a water-based polishing compound.
Effective permanent removal of scratches - Water-based compounds remove scratches permanently. Solvent-based compounds can lose gloss after cleaning the surface with a degreaser and in some cases, they may only temporarily hide the scratches.
Safer for the operator - No hazardous chemicals
Sustainable - Water-based polishes are better for the environment and do not contain benzene or similar hazardous chemicals.
Solvent-based polishes may be effective in the short run, but they are more damaging and harmful.
Do you want to know more?
Contact Us
Please get in touch and our expert support team will answer your questions.