High-Gloss Polishing of Wooden Surfaces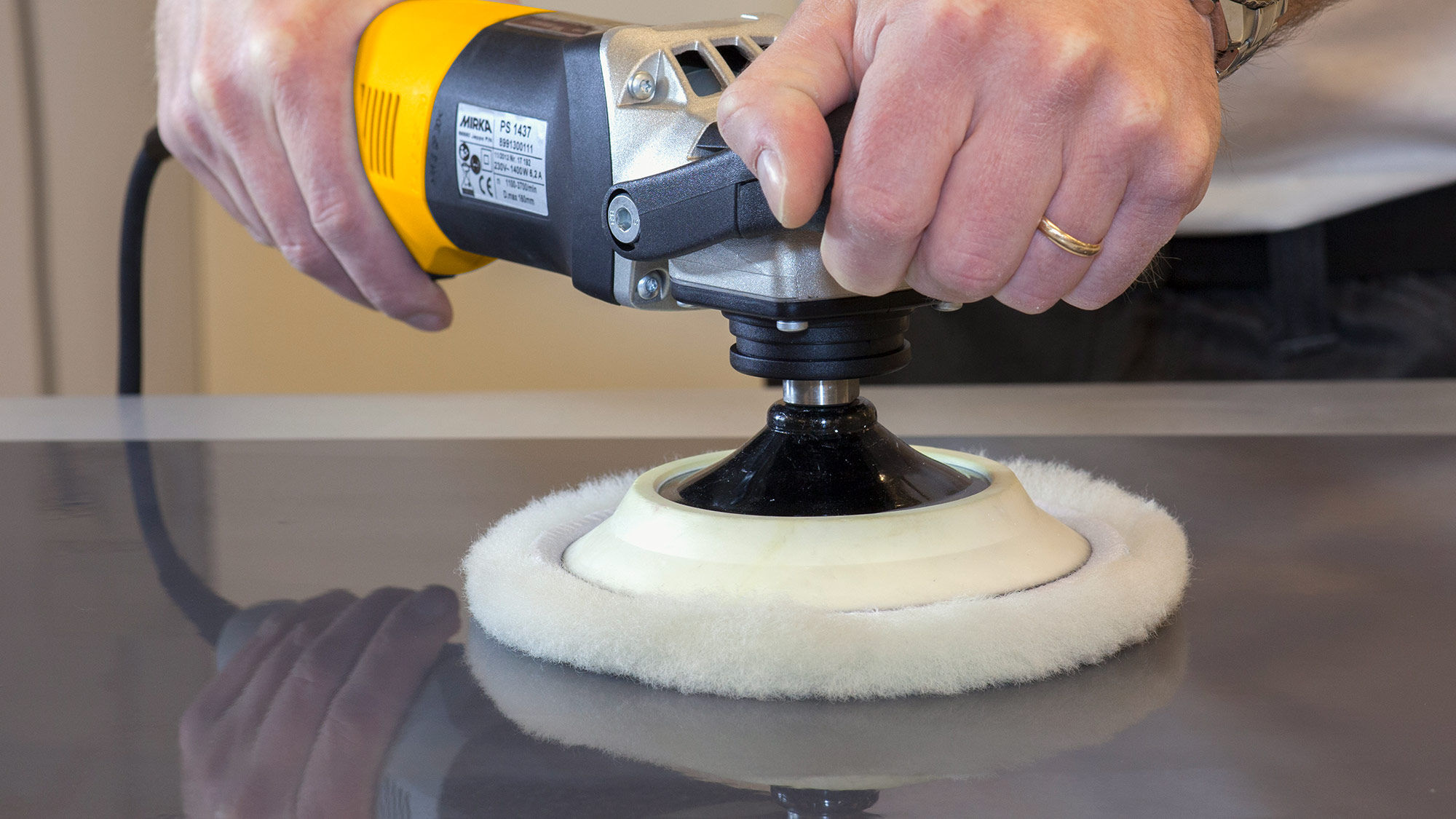 How to Achieve a High-Gloss Finish with Polishing
When it comes to interior design, a shiny high gloss finish on a painted wooden surface can be a real eye-catcher in interior spaces such as kitchens, but imperfections on the surface can be as eye-catching.
With Mirka's solution for high gloss polishing of wooden surfaces, you can remove these imperfections, such as scratches and orange peel, and achieve a deep, glossy shine.
With the right combination of abrasives, polishes, and tools the job will be quick, easy and virtually dust-free, meaning you can save money as well as time spent on sanding and cleaning up.
Three Steps to a High-Gloss Shine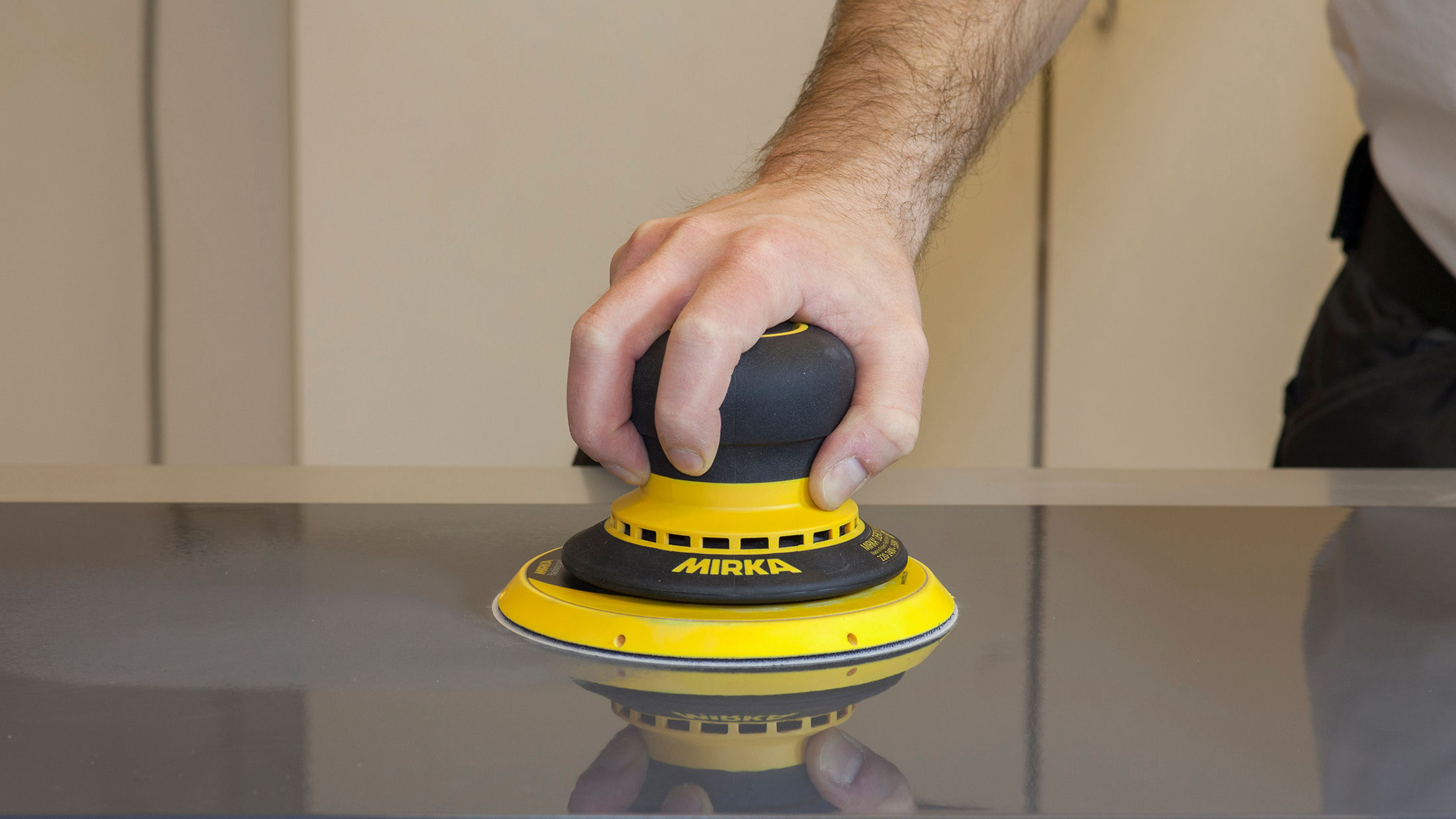 1. Sanding
To remove scratches and imperfections, sand the surface with a Mirka® DEROS electric sander and Microstar® P1200 abrasive until the surface is completely matte. If there is heavy orange peel, sand the surface with Abranet Ace P1000.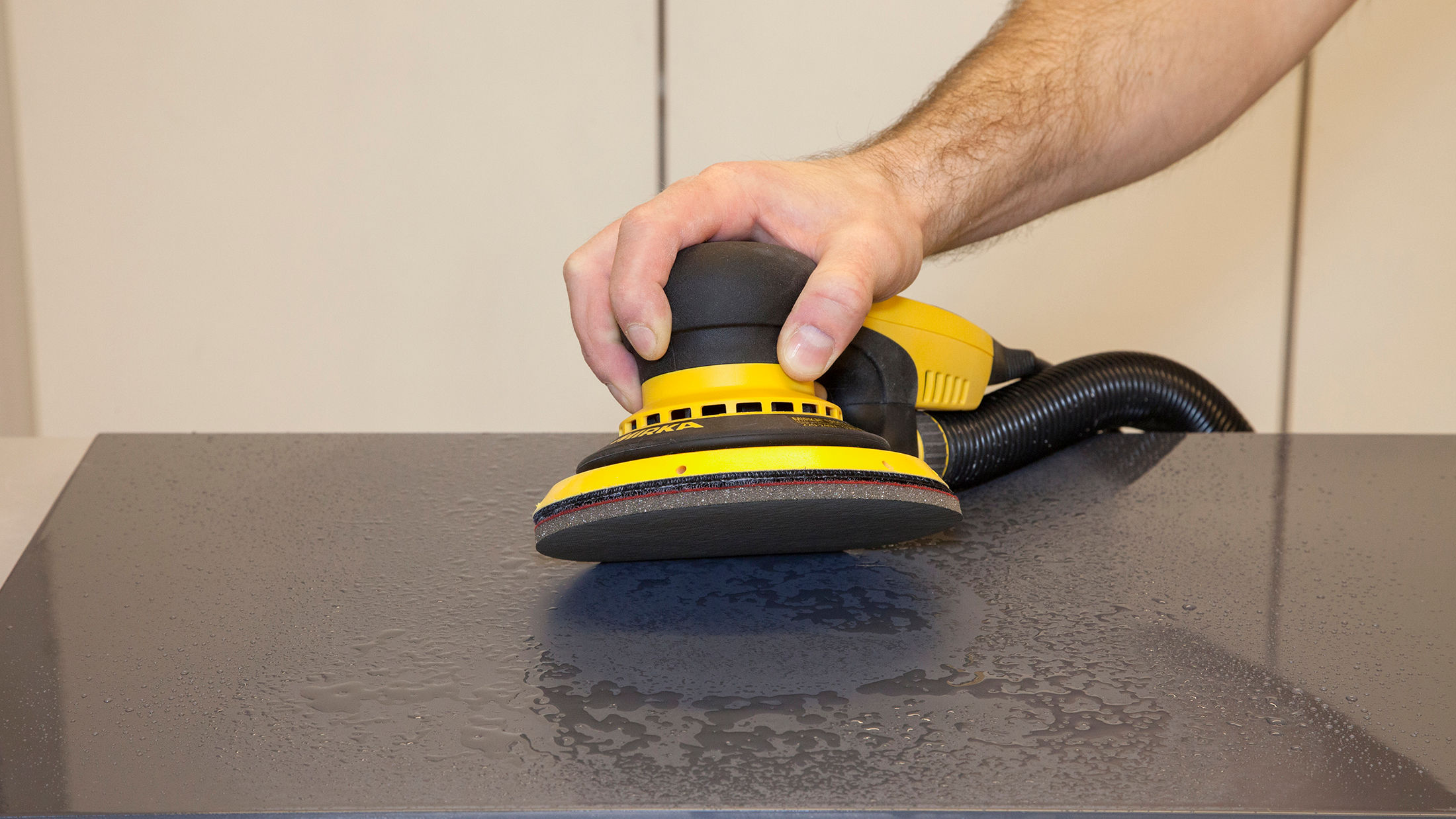 2. Damp Sanding
Switch to damp sanding with Abralon® P3000 (make sure both abrasive and surface are wet). To protect the sander and dust extraction system from moisture, turn off the dust extractor or use Mirka Vacuum Block Disc.
Make sure the surface is completely sanded, then wipe it off with a microfiber cloth.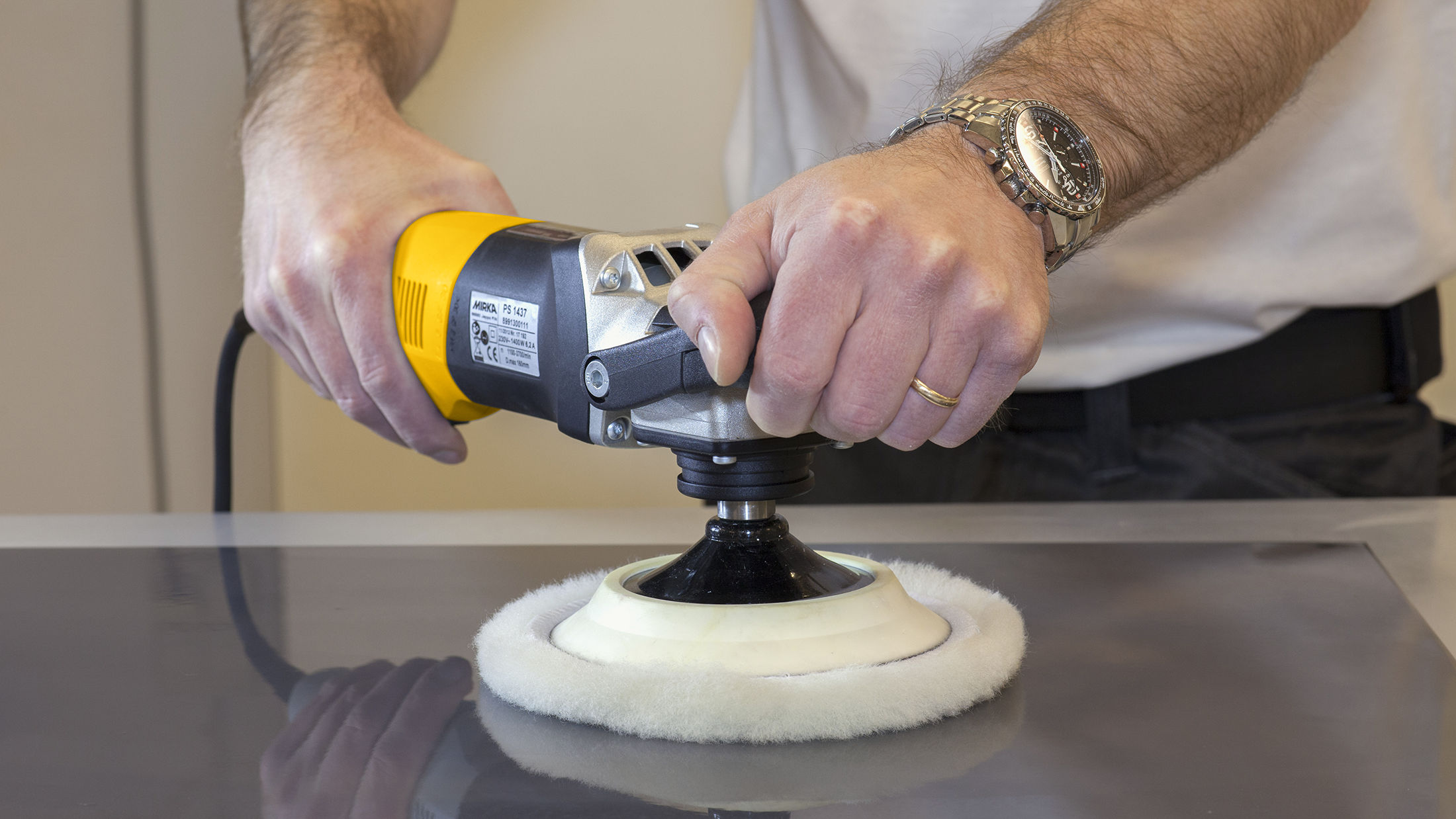 3. Polishing
Polish the surface with Polarshine® 10 and lambswool pad.
For an even deeper gloss, polish a second time using Polarshine® 10 and a yellow waffle polishing pad (optional step).
High Gloss Process on Wood
How to Sand and Polish Wood for a High Gloss Finish
We offer on-site demonstrations
Request a Demonstration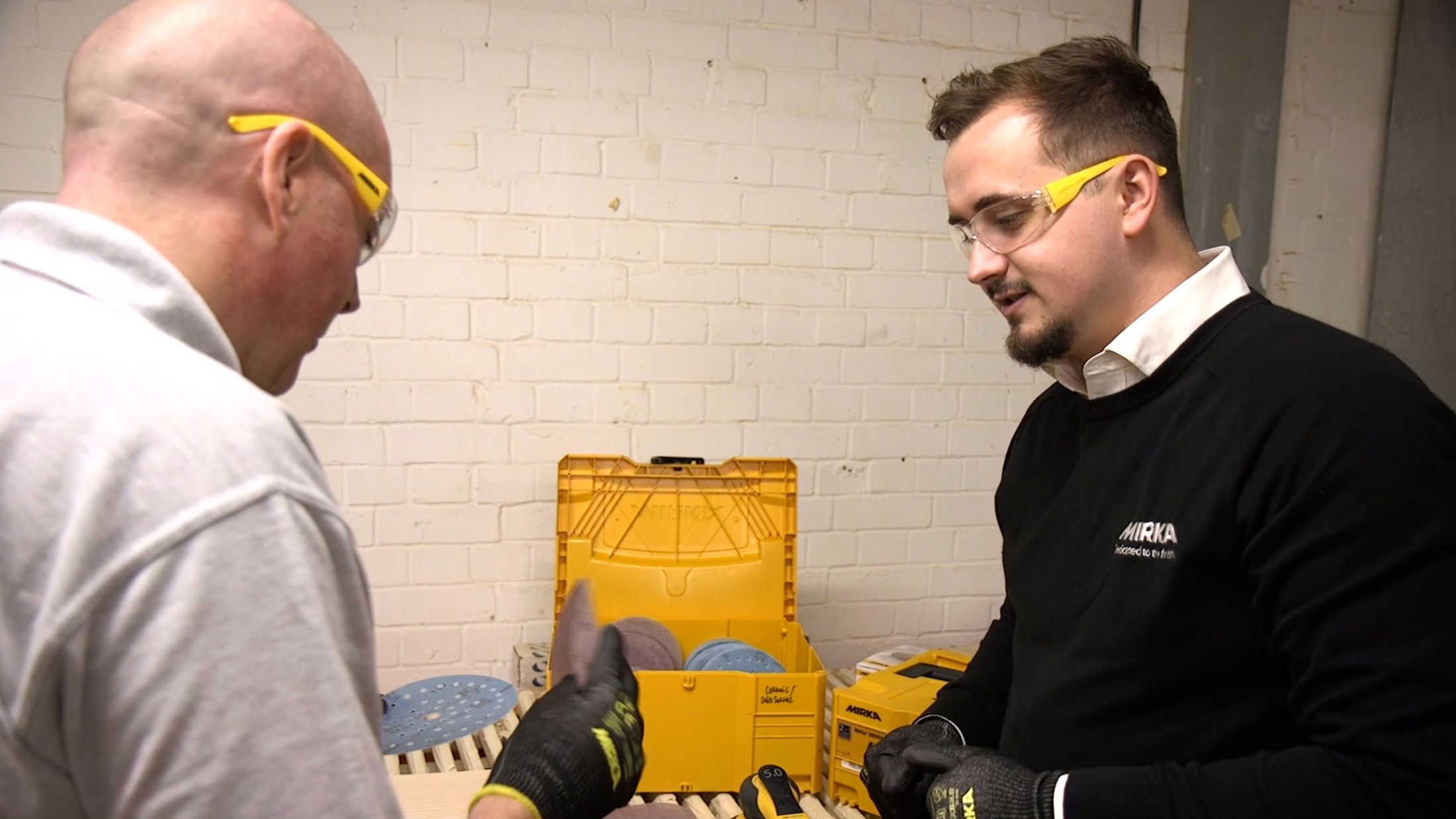 At the frontline of the business, we believe that training, shared knowledge, quality products and systems make a better place to work for the individual.
To support this Mirka has a national team of trained staff who have a wealth of industry experience and are able to provide a hands-on approach to support businesses.
A better choice for you and the environment
Water-Based Polishes
All polishes that Mirka produces are water-based and produced in Finland. There are many benefits of choosing a water-based polishing compound.
Effective permanent removal of scratches - Water-based compounds remove scratches permanently. Solvent-based compounds can lose gloss after cleaning the surface with a degreaser and in some cases, they may only temporarily hide the scratches.
Safer for the operator - No hazardous chemicals
Sustainable - Water-based polishes are better for the environment and do not contain benzene or similar hazardous chemicals.
Do you want to know more?
Contact Us
Please get in touch and our expert support team will answer your questions.