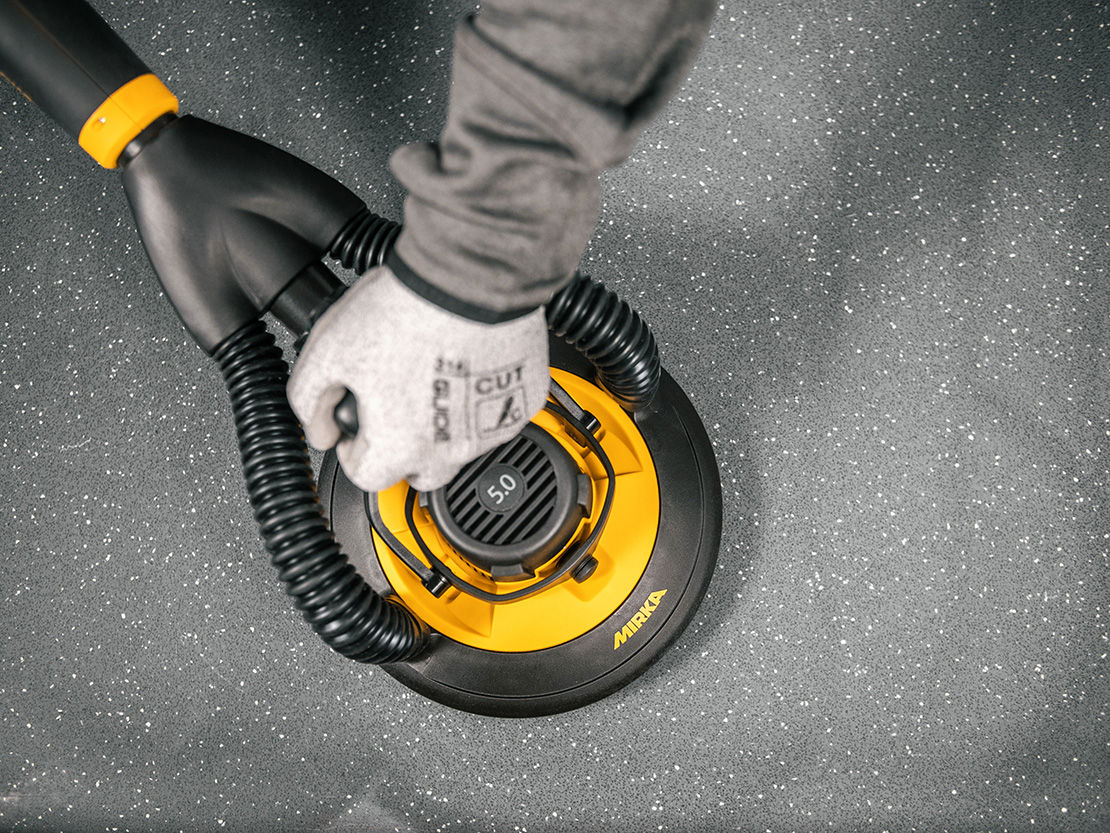 Large Surface Finishing
Work less, save time, effort and costs, and get an unparalleled finish. Mirka tools are built to last, and with proper maintenance, such as changing your backing pads regularly and keeping your sander in good condition, you can ensure you can get the most out of your sander for a long time.
Mirka LEROS-S
Not just for walls and ceilings
Looking for a more efficient sanding process? You can pair the Mirka® LEROS-S with our abrasives, such as Abranet, Abranet Ace, Abranet Ace HD, Abralon, and Mirlon Total, for unmatched results.
Request a demonstration

Looking to find out more about Mirka solutions for large surfaces? Simply complete the form and a member of our team will be happy to discuss any questions you may have.
Steady grip. Less than 3.2 kg. High flexibility.
Mirka® Leros-S. Reach Closer.
The Mirka® LEROS-S features the well-known abilities of the LEROS, but in a shorter, even more easily handled length. That makes it perfect for sanding larger areas faster, such as on yachts and boats. The LEROS-S has two dedicated grip points for full control.
Thanks to its lightness, balance and easy manoeuvrability, the LEROS-S makes it possible to sand large areas faster and easier. The large sanding pad with its 5mm orbit works especially well in levelling filler.
It features a highly flexible sanding head to make sanding easier and more ergonomic. A better working position makes sanding more effortless and improves the end result as well as productivity.
The Mirka LEROS-S is suitable for a wide range of applications.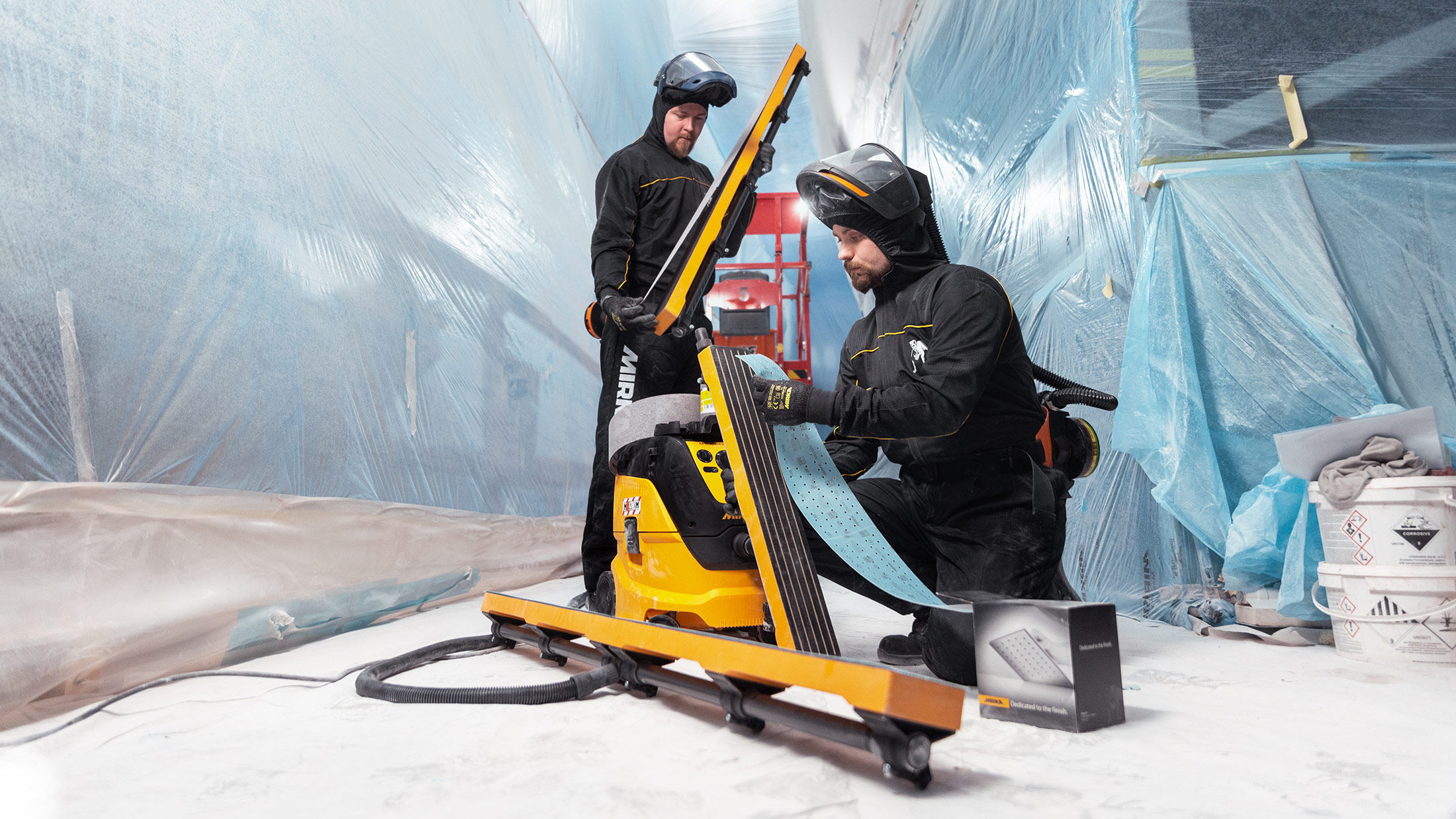 Mirka Long File Boards
Manual sanding of large areas
Traditionally, shipyard and transport and industry sectors have used homemade, heavy file boards for high stock removal on larger surface applications. To address this challenge, Mirka UK is introducing a range of user-friendly, ergonomic, dust free Long Fileboards (Fairing boards) for filler, undercoat and gelcoat sanding to reduce clean up time and lowering costs.
Discover
Three different versions, two different lenghts
Remove dust from the picture
Lightweight and Ergonomic