May 9, 2022
Mirka has launched the first version of the company's new global website. The new site has a new and fresh design and it is adapted for use on mobile devices.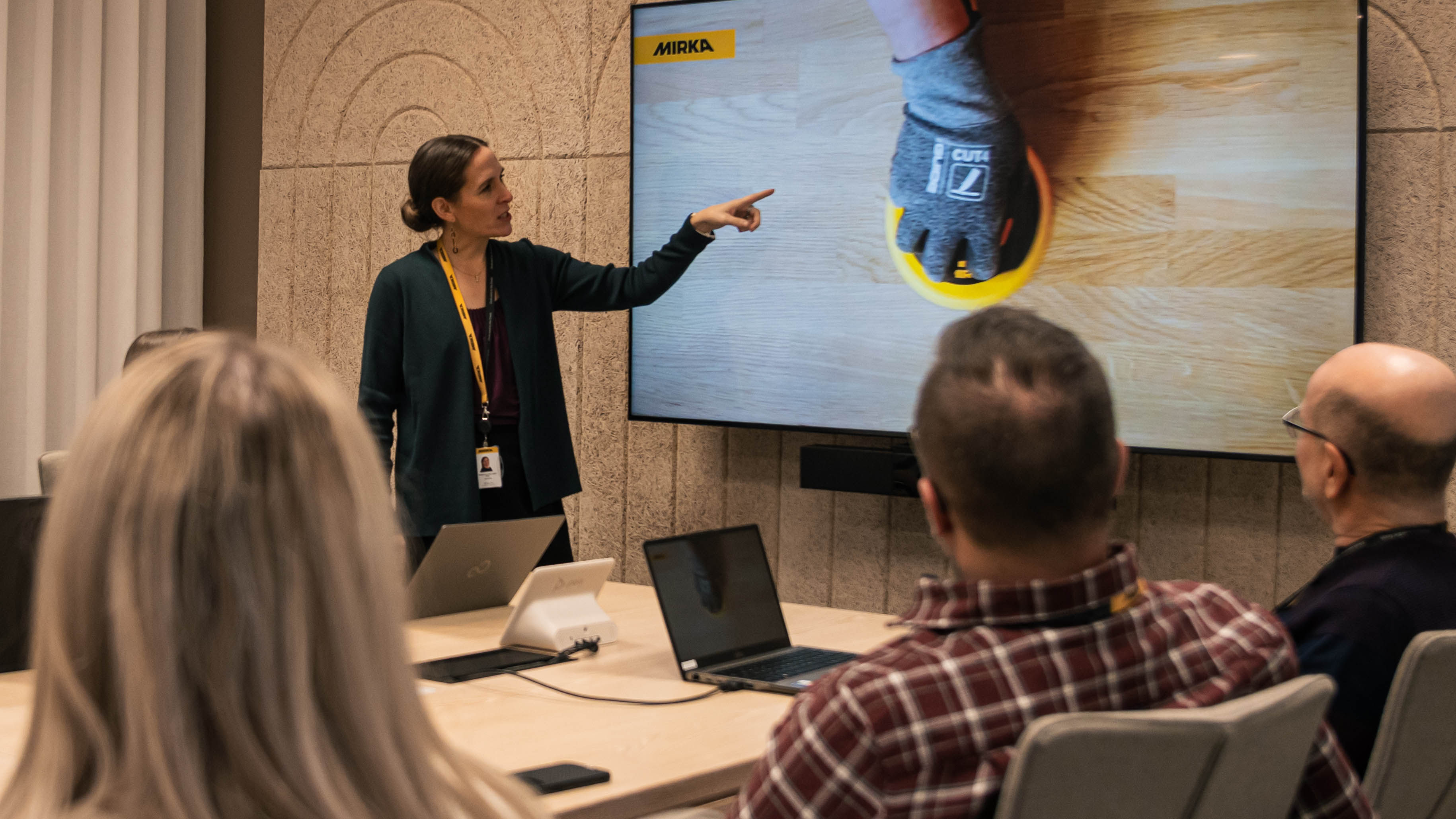 "The new site has been planned based on our mapping of customer journeys and how they want to find information about us and our products online. We've developed the site with an emphasis on mobile, since we have seen that more and more traffic on the web is generated via mobile devices. A part of the development has also been to ensure that the site is technically prepared for e-commerce functionalities in the future", says CEO Stefan Sjöberg.
After the launch, the intention is to listen to customer feedback and further improve the pages, content, and functionalities. "Mirka.com is developed and maintained in a modern, iterative way where we focus on bringing value to our end users, both external and internal, with frequent releases. We want to continuously improve the website and our ways of working at Mirka, so we'd love to hear your feedback and improvement ideas," says Web Manager Mattias Åsvik.
The new site will bring many benefits for the visitors, with practical and relevant content for many different applications and industries. "With the renewed mirka.com we aim to help our customers and professionals find solutions to their business needs and problems in a simple, quick, and efficient way", says Marketing Manager Marie-Hélène Caseau, who has been managing the content renewal project.
The next step is to start working with refreshing the local website, starting with Mirka's French website, which will at the same time function as a project to create workflows to be used in the localization process for other markets. The goal is for the French site to be launched in the summer of 2022 and the sites of other key markets, such as the United Kingdom and Germany, to be launched before the end of the year.