Mirka extends the Iridium® range to hand-sanding applications
March 8, 2023
Mirka is proud to introduce new products in the Iridium range. The new products are suited for hand sanding applications such as wood sanding, paint removal, stock removal, and intermediate sanding.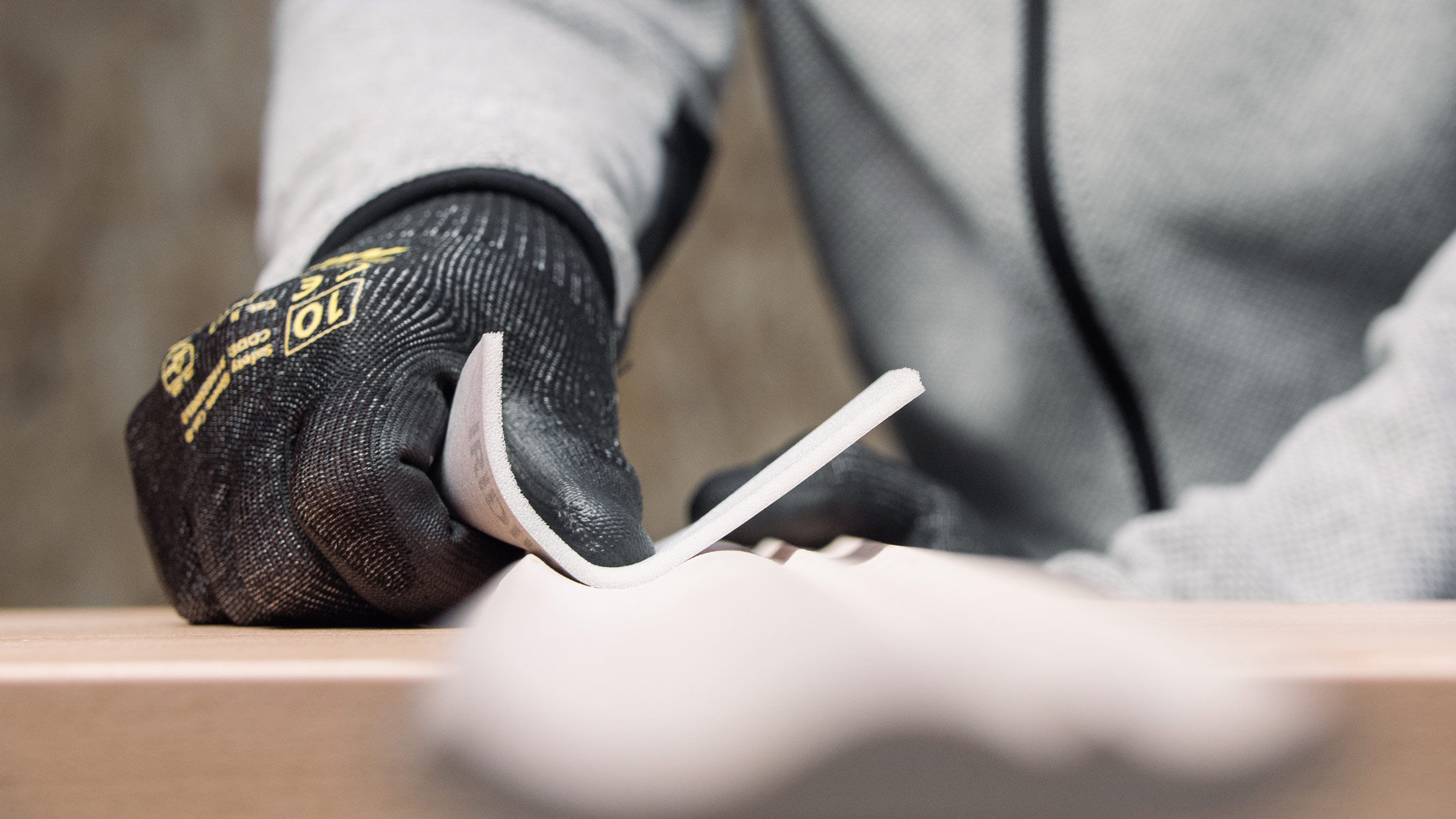 Mirka Iridium is a premium, long-life abrasive for universal sanding applications. Perfected for speed and efficiency, with an ability to repel dust, it has a mix of ceramic and aluminium oxide grains on a flexible paper. Its precision coating prevents clogging and reduces pilling, maintaining the sharpness of the abrasive grains.
Now the Iridium range is extended with products that are developed for hand sanding of profiled surfaces and irregular, difficult-to-reach details. They are suitable for sanding on materials such as wood, paint, solid surface, and lacquers. The hand-sanding range is available in regular paper-backed sheets and rolls, as well as soft sheets with flexible backing material, both with high-performance Iridium grain.
"Hand sanding is a well-suited complement when you want to get that perfect finish on surfaces, like wood profiles. With these new products, you can combine that fingertip feel of hand sanding with the excellent performance of the Mirka Iridium abrasive", says Kristian Johansson, Product Manager for Wood & CD at Mirka."