New Mirka® Long File Boards for effective sanding of hulls
April 14, 2023
From Mirka, a new innovation for marine production: the Mirka Long File Boards for sanding hulls. The special long file boards are available in lengths to suit one or two operators, combining easy and fast hand sanding with dust extraction. This speeds up and cleans up the sanding process, giving the operators a way to perform better, quicker and cleaner.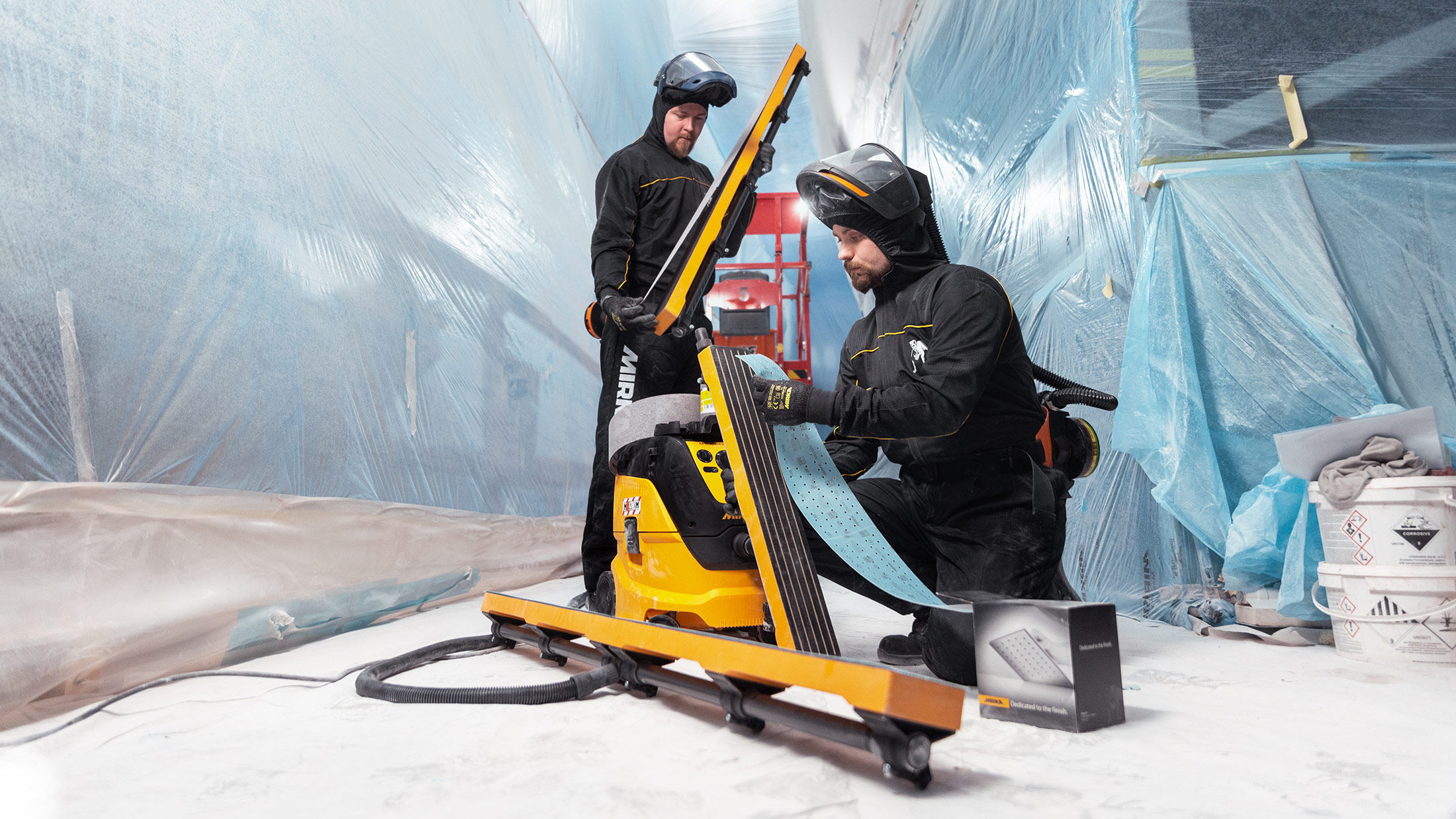 The Long File Boards are aimed at putty and primer sanding in marine production, where Mirka's Abranet and Galaxy abrasives perform especially well. Used with these abrasives, the Long File Boards are compatible with Mirka's dust-free solutions: simply connect the file board to a dust extractor and minimize the amount of putty and primer dust in the working environment, reducing the chances of developing occupational diseases.
Thanks to their special construction, the Mirka Long File Boards are lightweight and ergonomic, reducing strain and improving comfort and precision in sanding. They are available in two lengths, 680mm and 1600mm. In addition, the longer version is available in adjustable configuration – to follow shapes and contours or to remain level.