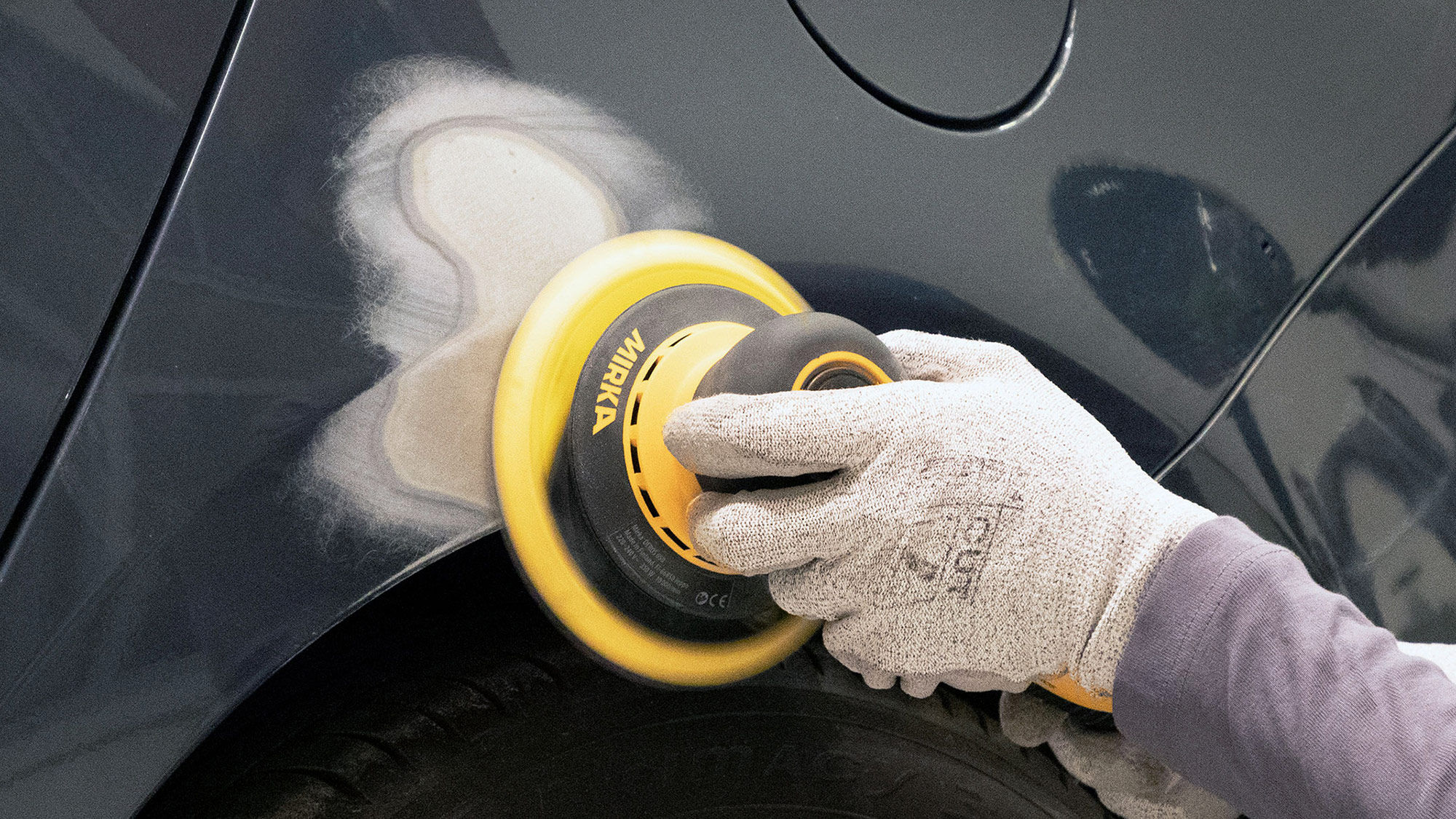 Removing Paint from Automotive Surfaces
When performing collision repair and automotive refinishing, removing paint can be one of the most demanding jobs for the abrasive of choice. To be able to proceed quickly in the paint removal process, the abrasive must not only perform fast but also consistently, leaving a surface where you can easily take the next step.
Mirka abrasives and power tools are designed to make work effortless and ergonomic, for the process to be as efficient as possible.
Dust-free paint removal
Efficient dust extraction with groundbreaking abrasives

A dust-free workplace is one of the most important ways of reducing the risk of occupational diseases. Dust is a natural by-product of sanding, but it doesn't belong in the workplace air or in your lungs - it belongs in the dust extractor bag, where it can be safely deposited.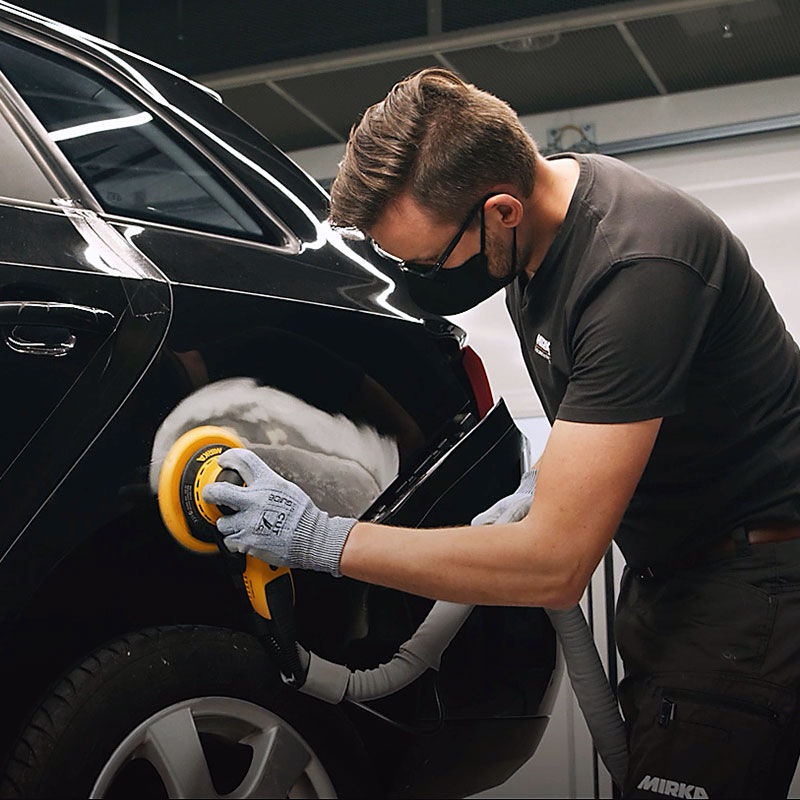 Abrasives for Paint Removal
Mirka abrasives are well suited for removing paint in collision repair and refinishing processes.
Our newest abrasive is the high-technology Mirka Galaxy, which is engineered for a fast cut and a long life, making paint removal easy. The Galaxy also benefits from Mirka's new Multifit hole configuration, which combines superb edge wear resistance with anti-clogging properties and dust control.

Read more about Mirka Galaxy
In addition to Galaxy, we recommend Mirka's Abranet line of abrasives. Abranet is especially efficient in dust-free sanding, as the entire abrasive is formed out of net, meaning its entire surface is engineered for dust extraction. Abranet abrasives are also easy to clean from any accumulated paint dust and filler dust residue to keep abrasive waste to a minimum.
Mirka power tools are engineered for rapid sanding in complete comfort
Save time with efficient paint removal tools
For different paint removal applications, you need different tools - there's always a Mirka power tool to suit the job.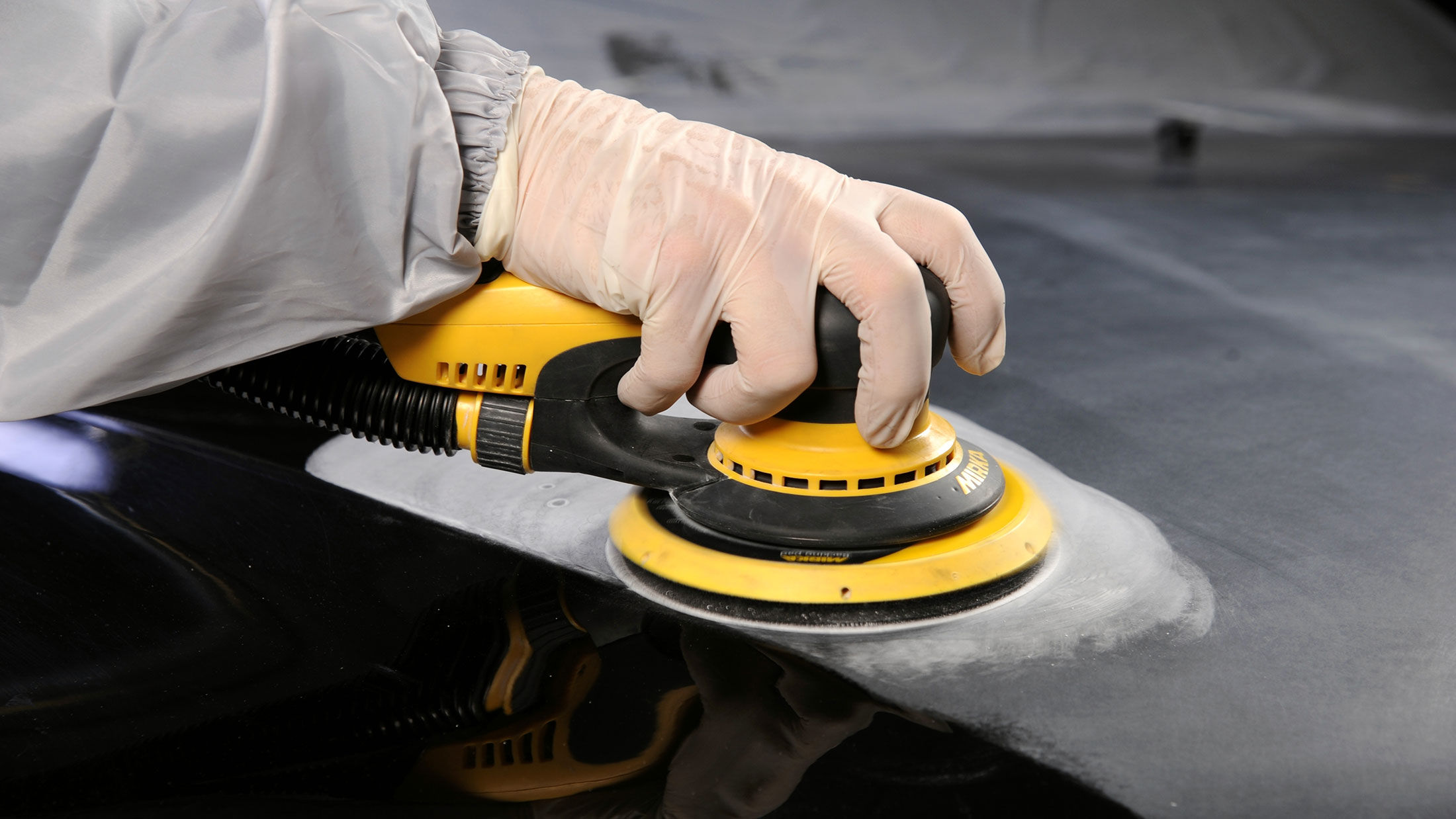 Paint Removal From Large Areas
Stripping paint from large surfaces is done efficiently by using Mirka abrasives with the Mirka DEROS sander, putting the dust extraction capabilities of both the sander and the abrasive to full use. A dust-free workplace is safer in the long term, especially when dealing with paint and filler residue from sanding large surfaces.

The award-winning Mirka DEROS is the lightest, most compact electric random orbital sander on the market, keeping you close to the working surface. With the Mirka DEROS, you can make rapid progress on removing paint from large surfaces without strain or stress.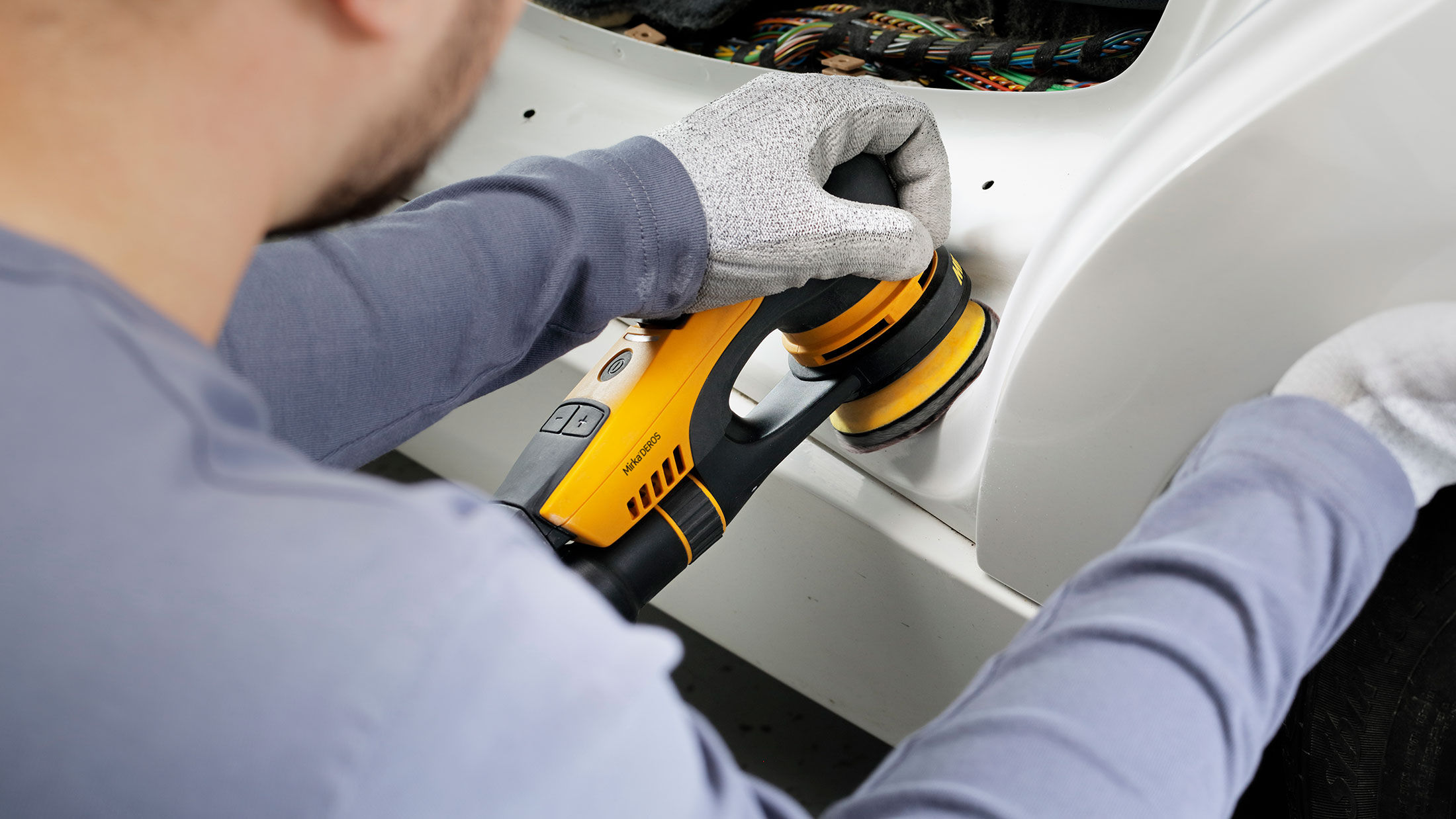 Sanding Small Areas
For sanding hard to reach areas, such as door jambs and for sanding very curved and contoured surfaces such as bumpers and other plastic parts, we have designed the Mirka DEROS 77mm random orbital sander. With its smaller pad, it works perfectly on areas where bigger sanders are too large, providing a smooth sanding result without dust.
Read more about the Mirka DEROS 77mm sander
When sanding spot welds, panel seams and underbody parts in body shop work, panel beating and collision repair, vehicle manufacturing or restoration, we recommend the Mirka PBS Pneumatic Belt Sander that is best paired with Mirka's narrow file belts. The Mirka PBS 10NV and Mirka PBS 13NV have been designed to be comfortable to hold even in difficult working positions, with the belt change and speed setting made especially easy.
Fix Auto, USA
Mirka's Dust-Free Solutions
A cleaner shop means healthier employees and a better working place.​ Marc Milot, Manager at Fix Auto appreciates how their body shops are now dust-free.
"By far one of the best investments we've done. We've been able to cut our abrasive costs. They last a little bit longer. The vacuum systems work great. Overall, everybody is really excited and happy that they don't have to be full of dust every day."
Abrasives for Paint Removal
You Might Be Interested In
Do you want to know more?
Contact Us
Please get in touch and our expert support team will answer your questions.