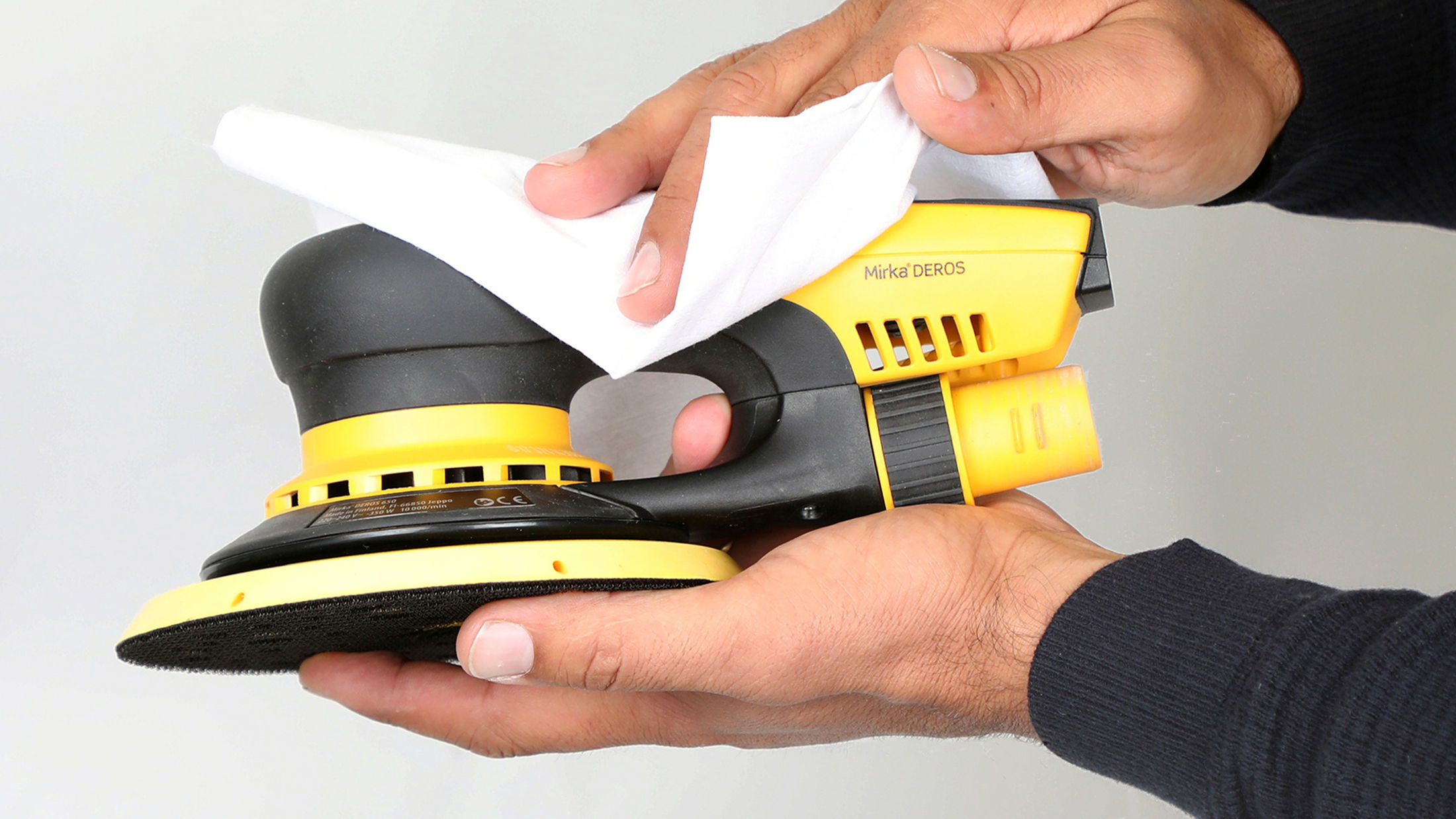 Preventive Maintenance
Our tools are made to be used and built to last – still, they need to be cared for and properly maintained to give their best. Preventive maintenance is crucial for durability.
Mirka's backing pads with a central air inlet
Sanding Without Dust With Mirka Special Backing Pad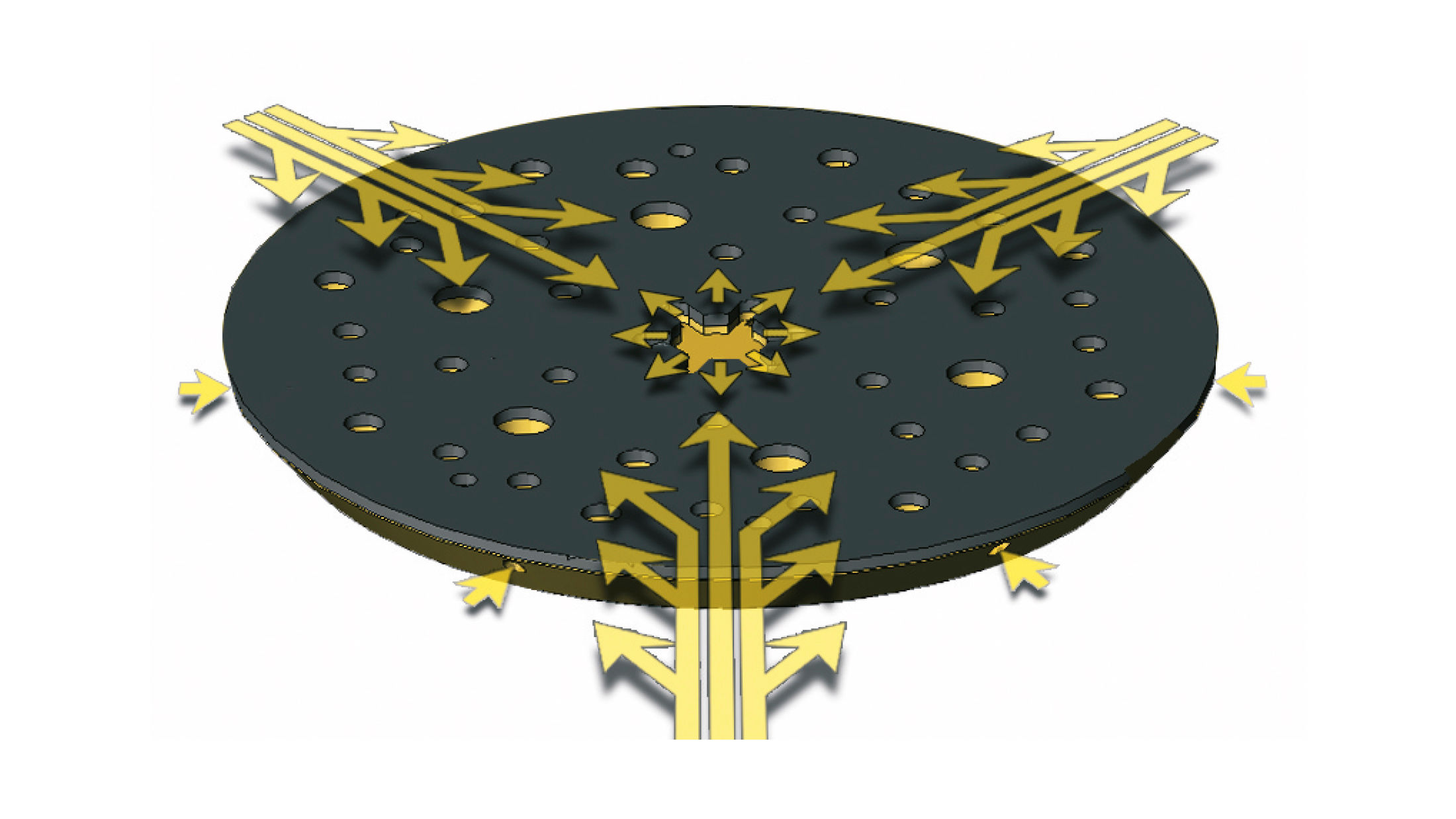 The Mirka backing pad is optimized for using the Abranet abrasive for sanding without dust. The backing pad helps you get the most out of your net abrasive. Available in various levels of softness, depending on what your sanding. The fresh air channels on the pad support an increased airflow and thanks to that the dust is removed efficiently.
Changing your backing pad regularly helps to keep your sander in tip-top condition
How to Change the Backing Pad on a Mirka® DEROS
When sanding with an interface
Reduce vibrations Mirka® DEROS
1/3 - Step 1
Remove the backing pad
When a pad saver or interface is used, this set-up may increase the level of vibration. Your DEROS has a feature that allows you to reduce this vibration. This is how you do it.
First, remove the backing pad by using the spanner that is included in the package.
2/3 - Step 2
Add a hex nut and tighten it
Add a hex nut and properly tighten it.
3/3 - Step 3
Reattach the backing pad
Reattach the backing pad to the machine.
Process steps
2+1 years
Easy Warranty Registration
All Mirka power tools have a standard two-year warranty. Get an additional 1 year of warranty free of charge by registering your tool within 30 days of purchase.
Do you want to know more?
Contact Us
Please get in touch and our expert support team will answer your questions.