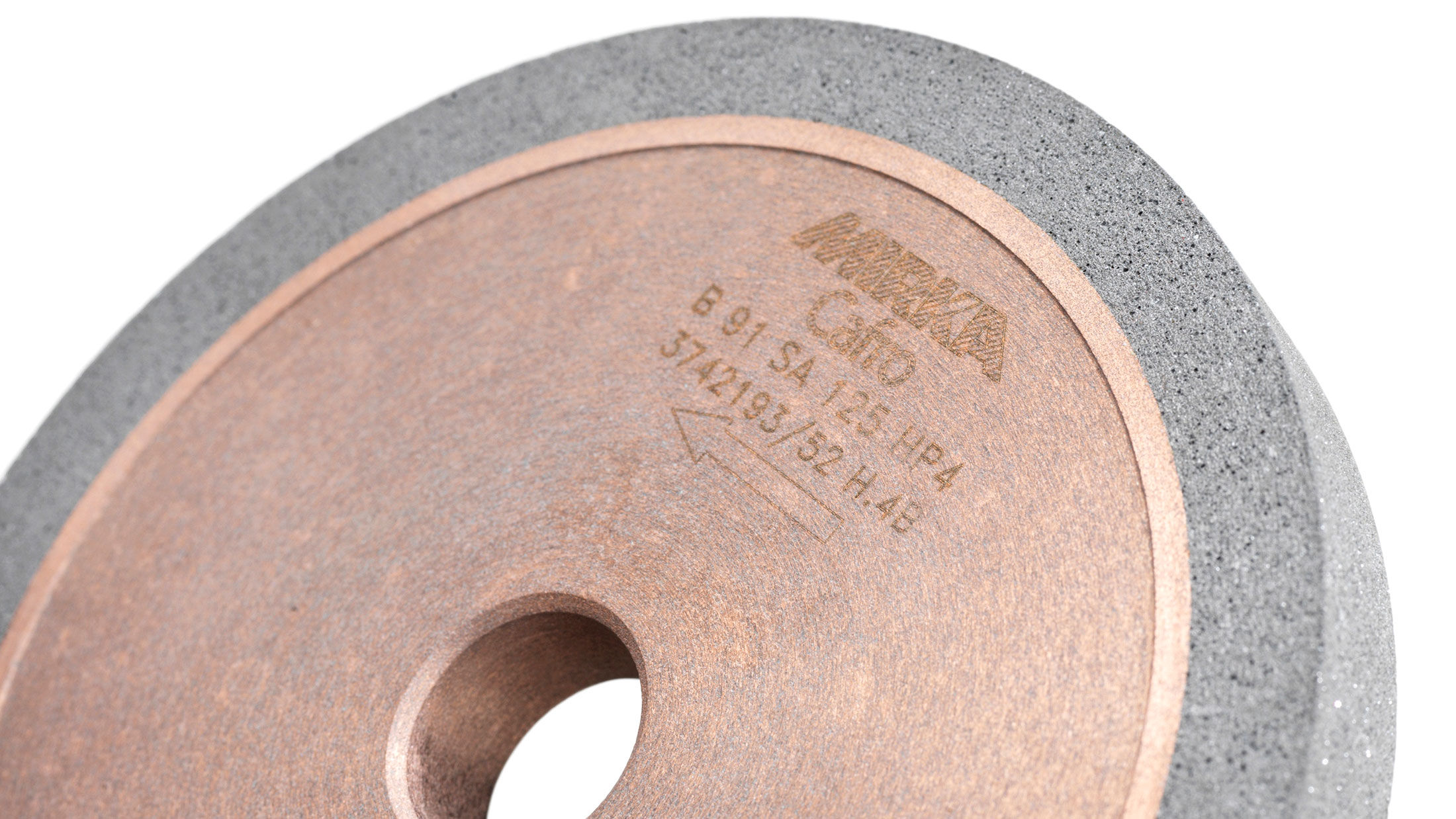 Mirka® Cafro
Superabrasive products for your precision grinding needs
Mirka® Cafro grinding wheels are exceptionally well suited to machine a wide spectrum of different tool products with great precision.
Superabrasive Grinding Wheels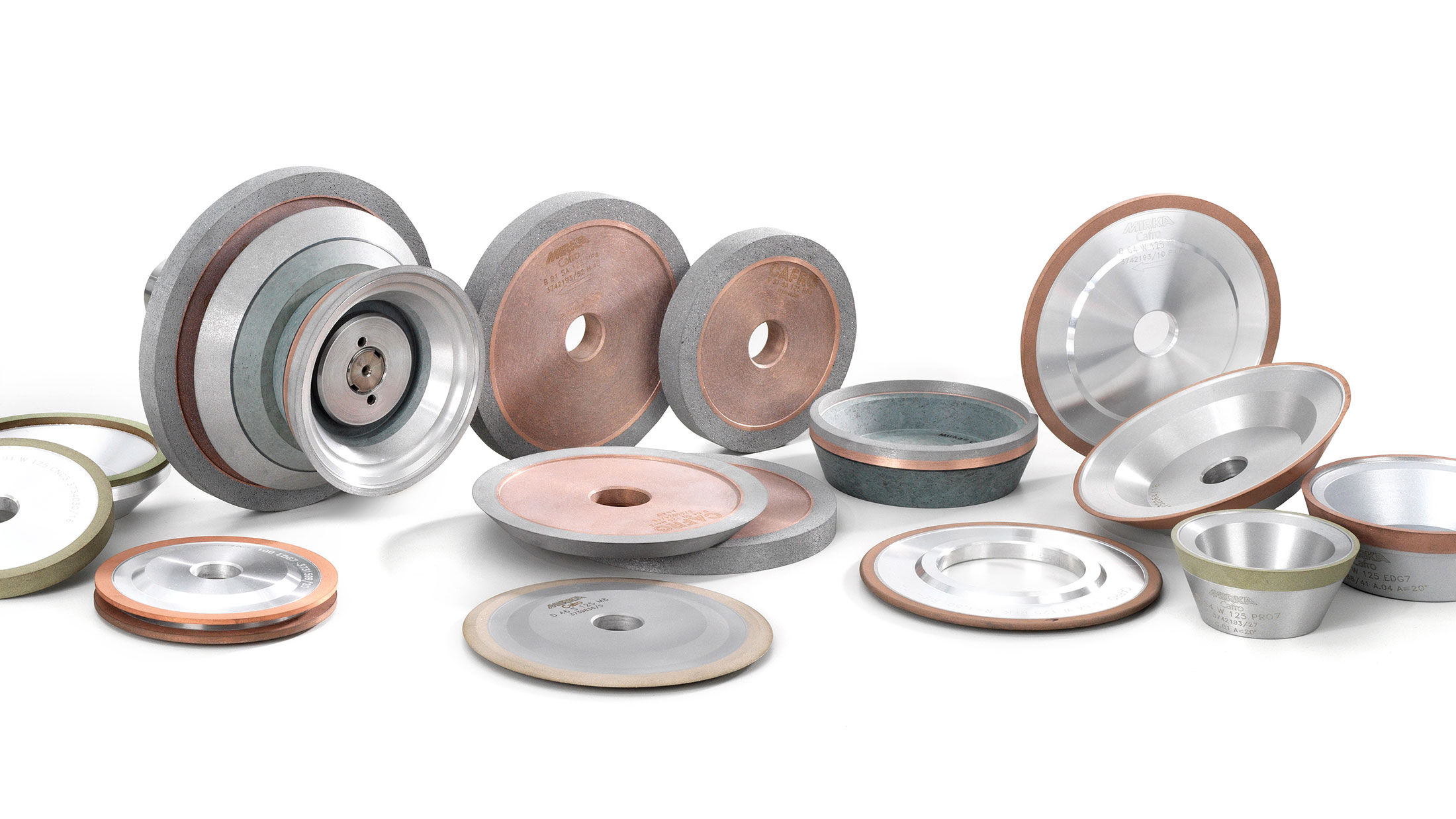 Mirka offers a wide range of diamond and cubic boron nitride (CBN) wheels designed for the precision grinding of diverse materials. Mirka® Cafro superabrasive wheels include resin, hybrid, electroplated, metal, and vitrified bonds for use in tool manufacturing/regrinding, aerospace, powertrain, and other industries demanding the ultimate in abrasive technology.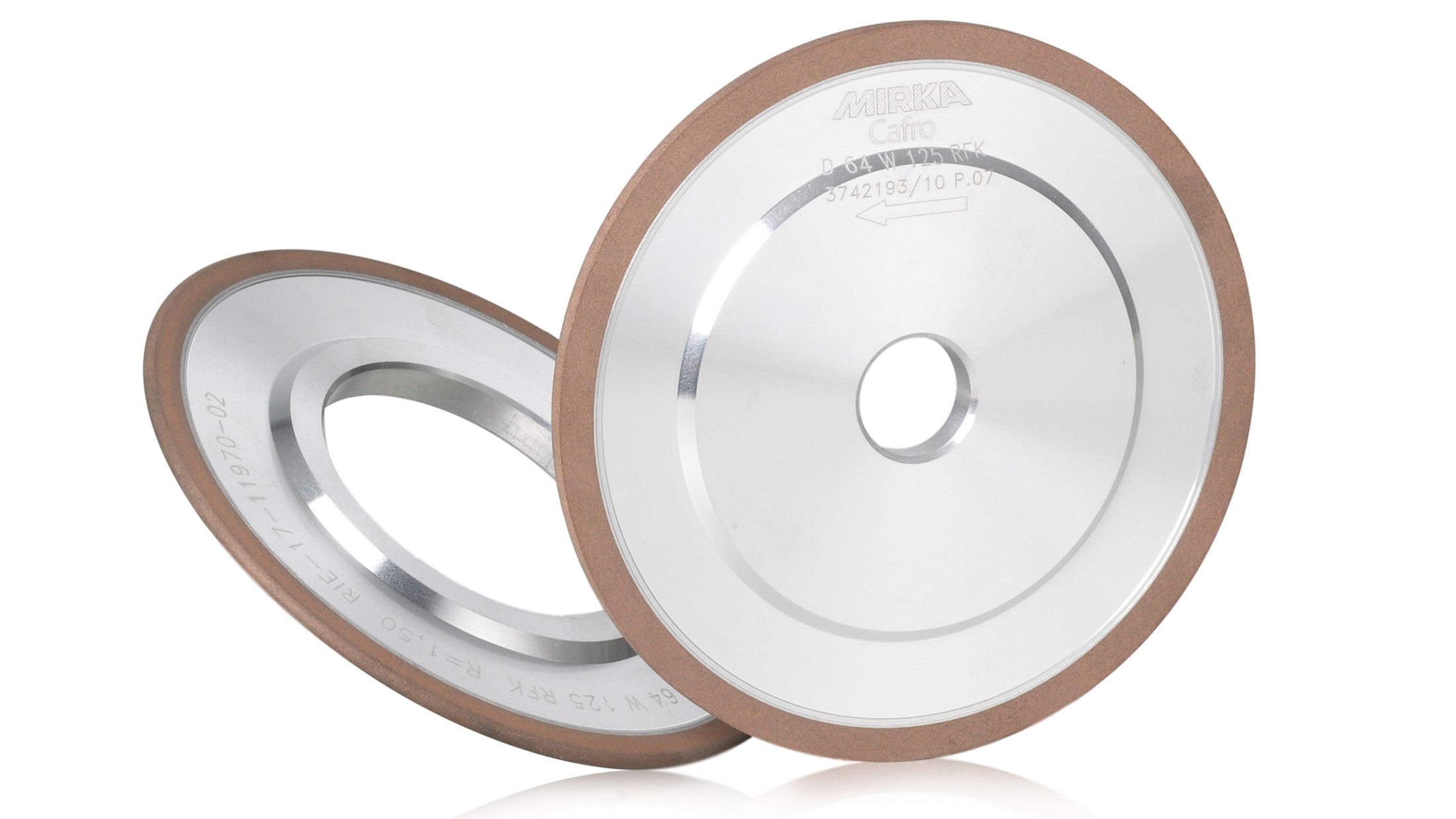 Resin Bonded Wheels
Mirka® Cafro resin-bonded superabrasive wheels are available in a wide range of shapes and bond qualities that allow the right wheel to be chosen for the task at hand; whether tool grinding and manufacturing on manual or CNC machines, cylindrical or surface grinding, or internal grinding.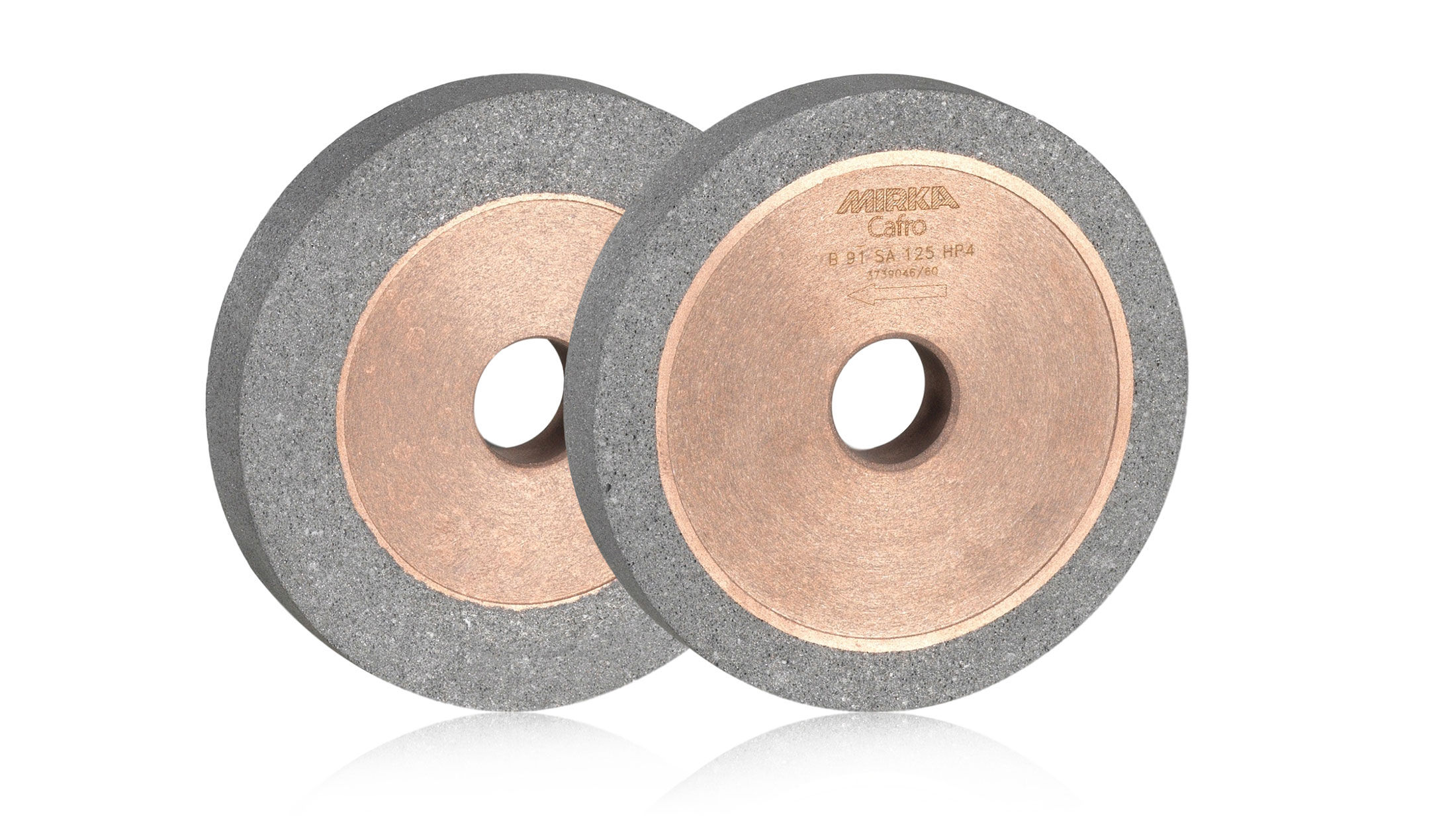 Hybrid Wheels
Hybrid wheels are the fastest growing bond factory in the Mirka® Cafro product family, with extremely durable, free-cutting wheels developed and optimised for use on high-end CNC tool grinding machines. Mirka® Cafro hybrid wheels are ideal for the high efficiency flute grinding and gashing of HSS and tungsten carbide tools.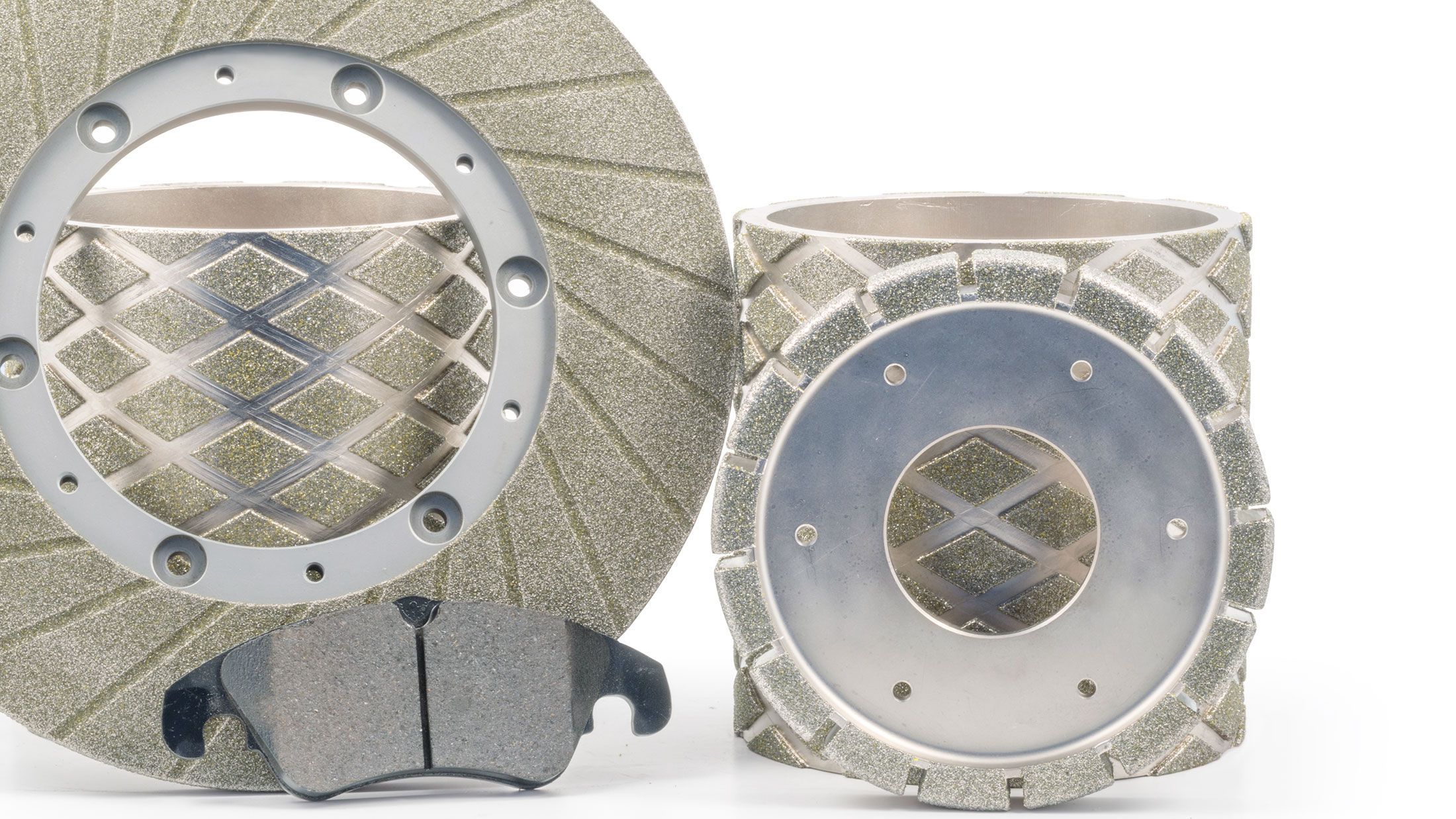 Electroplated Wheels
Mirka® Cafro electroplated wheels feature a single layer of superabrasive grains bonded by electroplated metal to the wheel's grinding surface. This allows the creation of a tough, hard-wearing wheel that can be manufactured to exacting tolerances and maintain a precise profile without dressing. Mirka is even able to offer re-plating services for wheels, allowing large or complex wheel bodies to be re-used rather than discarded.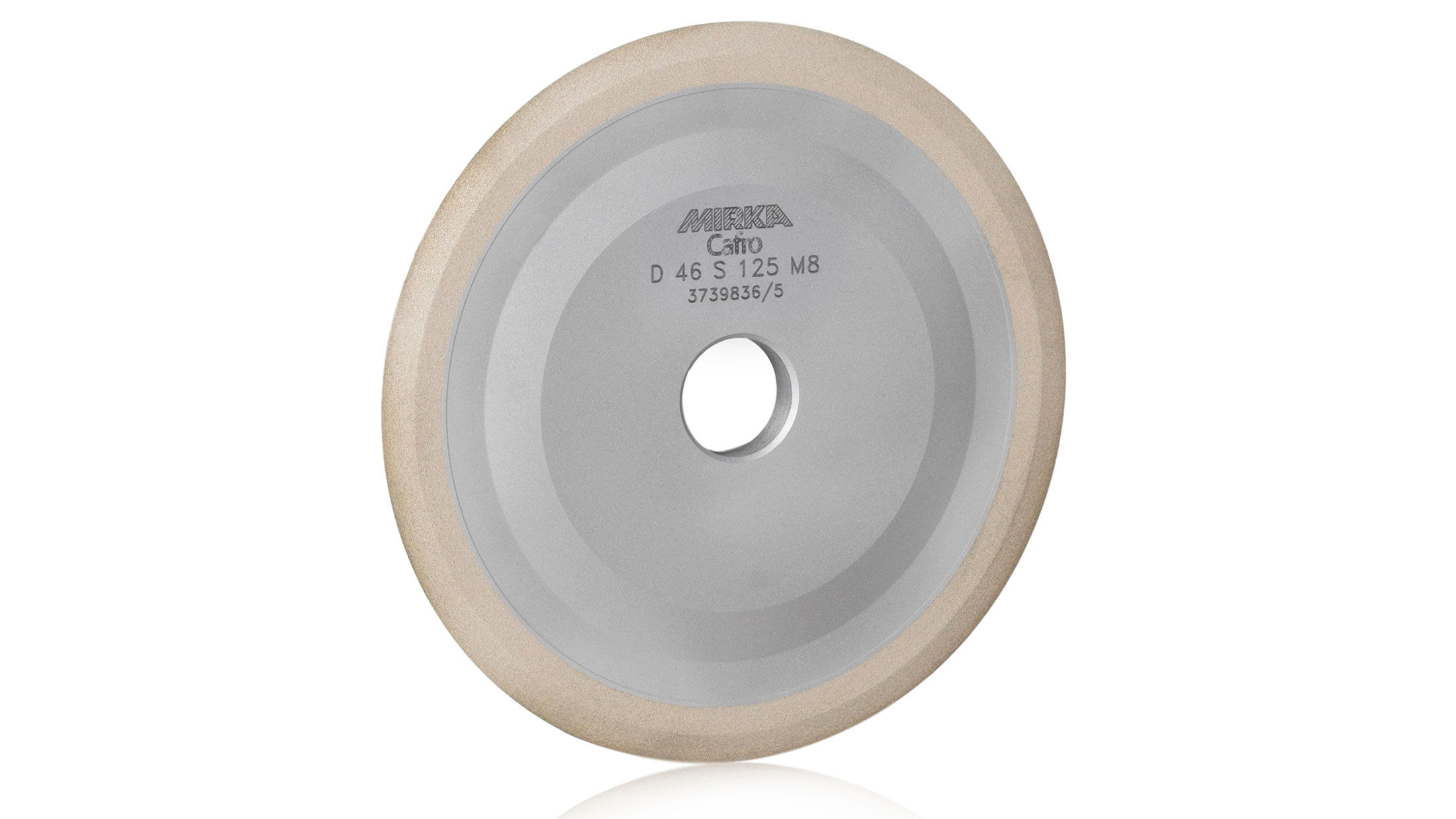 Metal-Bonded Wheels
Metal-bonded wheels are the hardest in the Mirka® Cafro product family, capable of unparalleled edge and corner retention for demanding grinding in tough conditions, these excel in applications involving difficult materials and the need for long service life.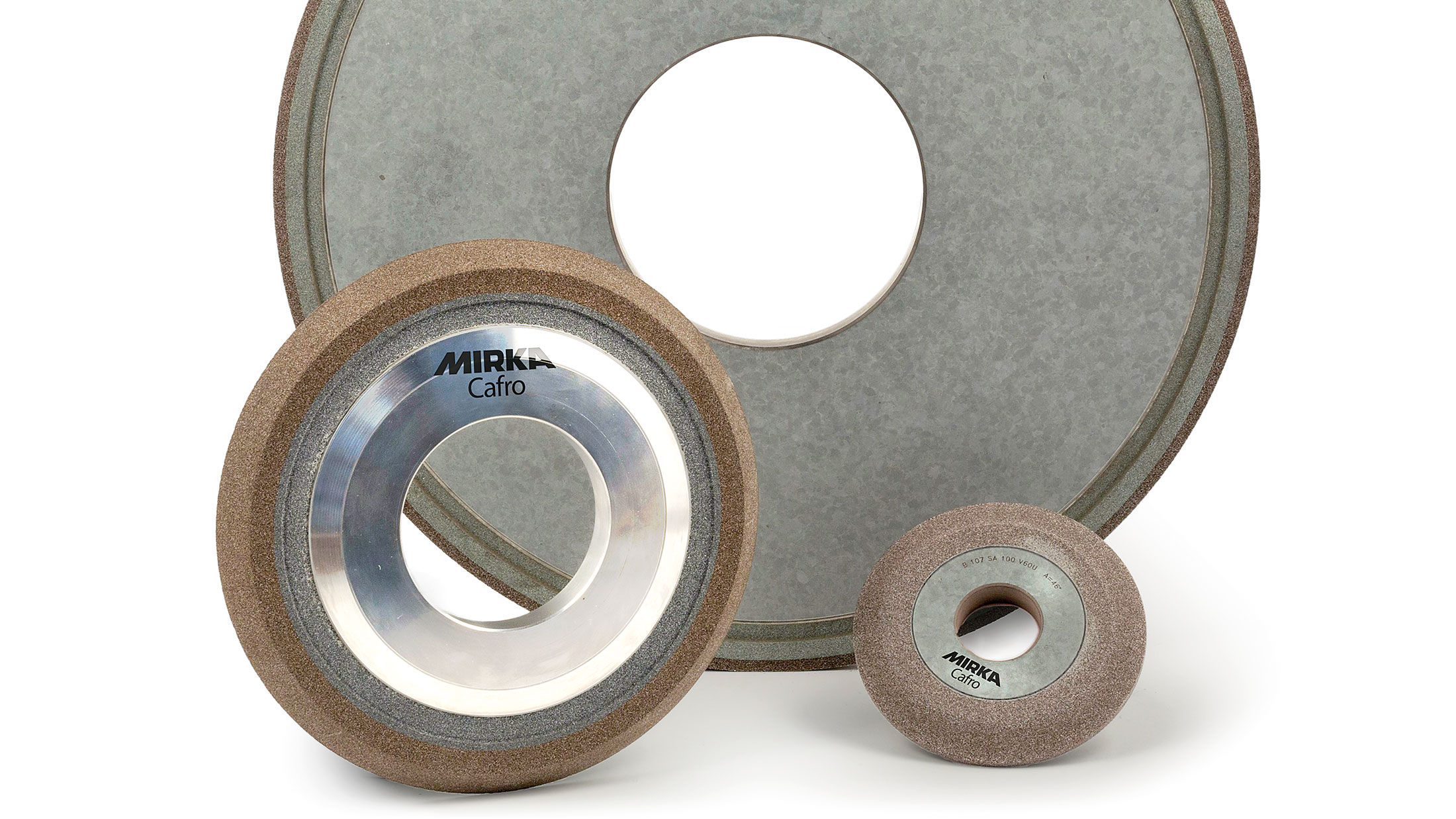 Vitrified Wheels
For top performance in industrial machining and applications, Mirka® Cafro vitrified wheels are the tool of choice. The high porosity and dressability allow continuous high-speed operation of precise grinding in demanding industries. Mirka is able to produce continuous rims and segmented rims in various dimensions and diamaters.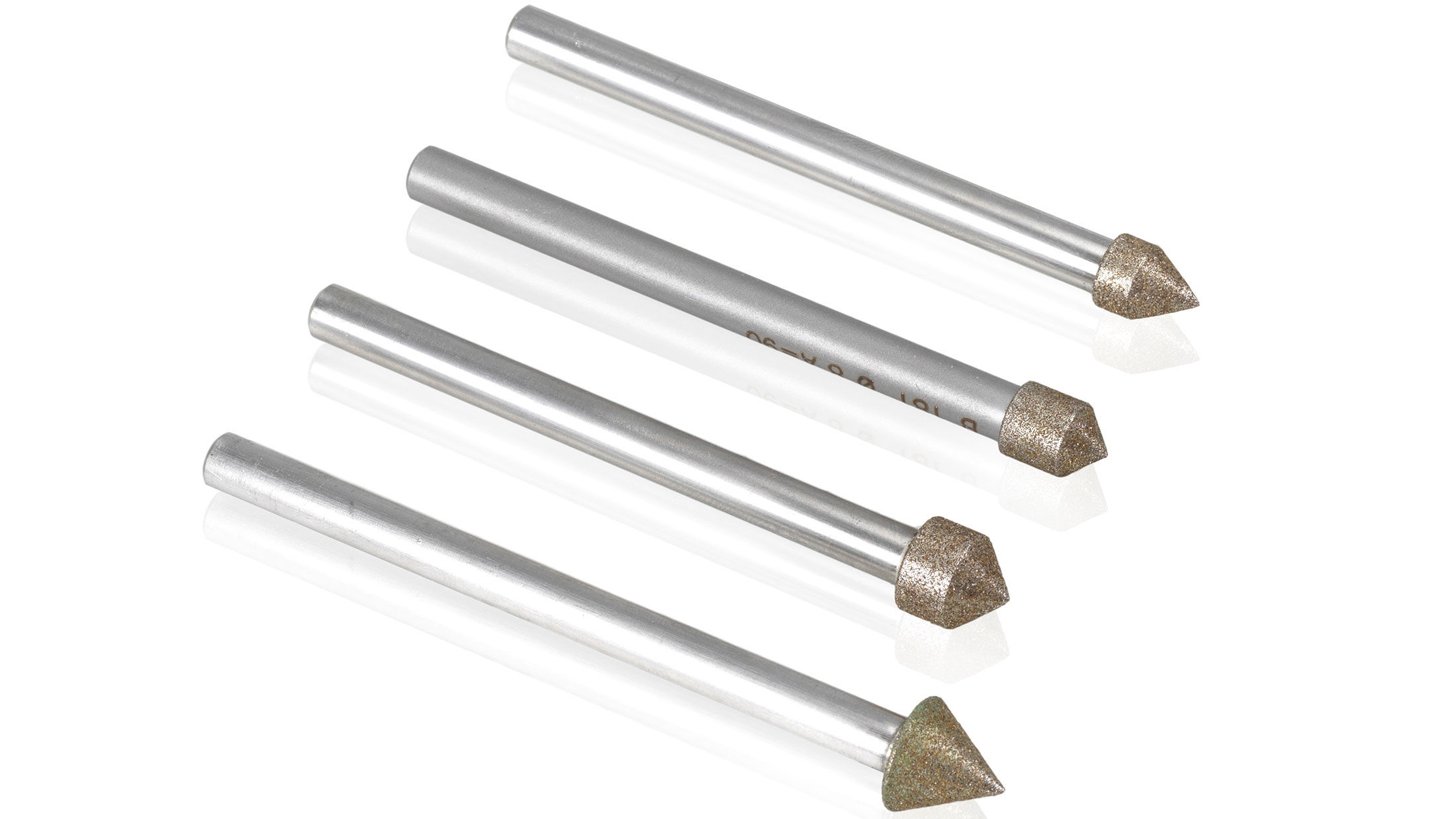 Superabrasive Mounted Points
Mounted points for the precise grinding of small areas (whether using a die grinder, jig grinder, or other machine) are available from Mirka with both diamond and CBN superabrasives, in a range of shapes and dimensions sure to meet the demands of your tasks. Mirka® Cafro superabrasive mounted points are produced in resin, vitrified, electroplated, and metal bonds.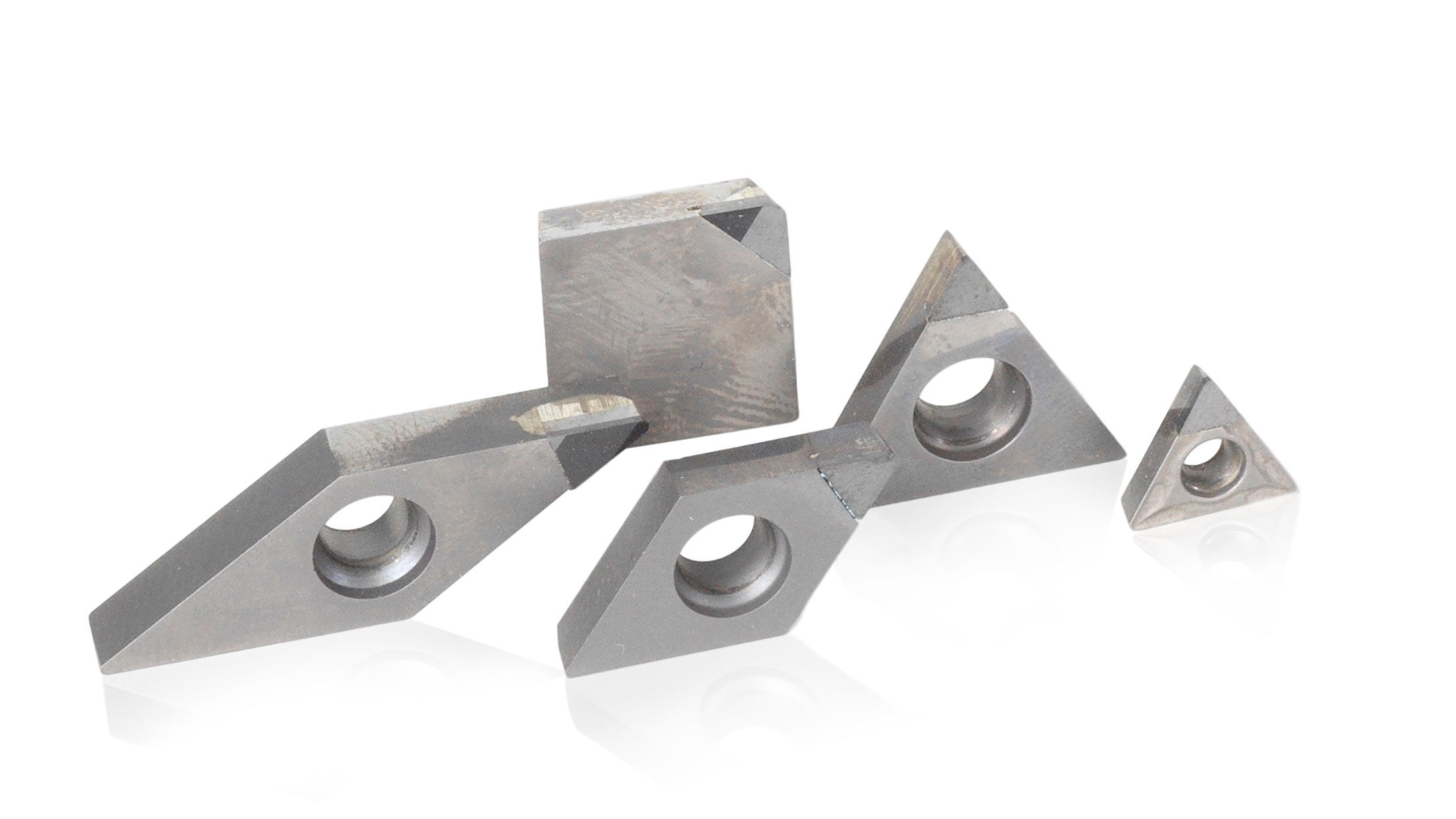 PCD and PCBN Insert Tooling
Polycrystalline Diamond (PCD) and polycrystalline cubic boron nitride (PCBN) inserts are the tool of choice for high-performance cutting operations in difficult materials. Mirka is able to produce these specialized inserts in a range of shapes and sizes for industrial use.
About Mirka® Cafro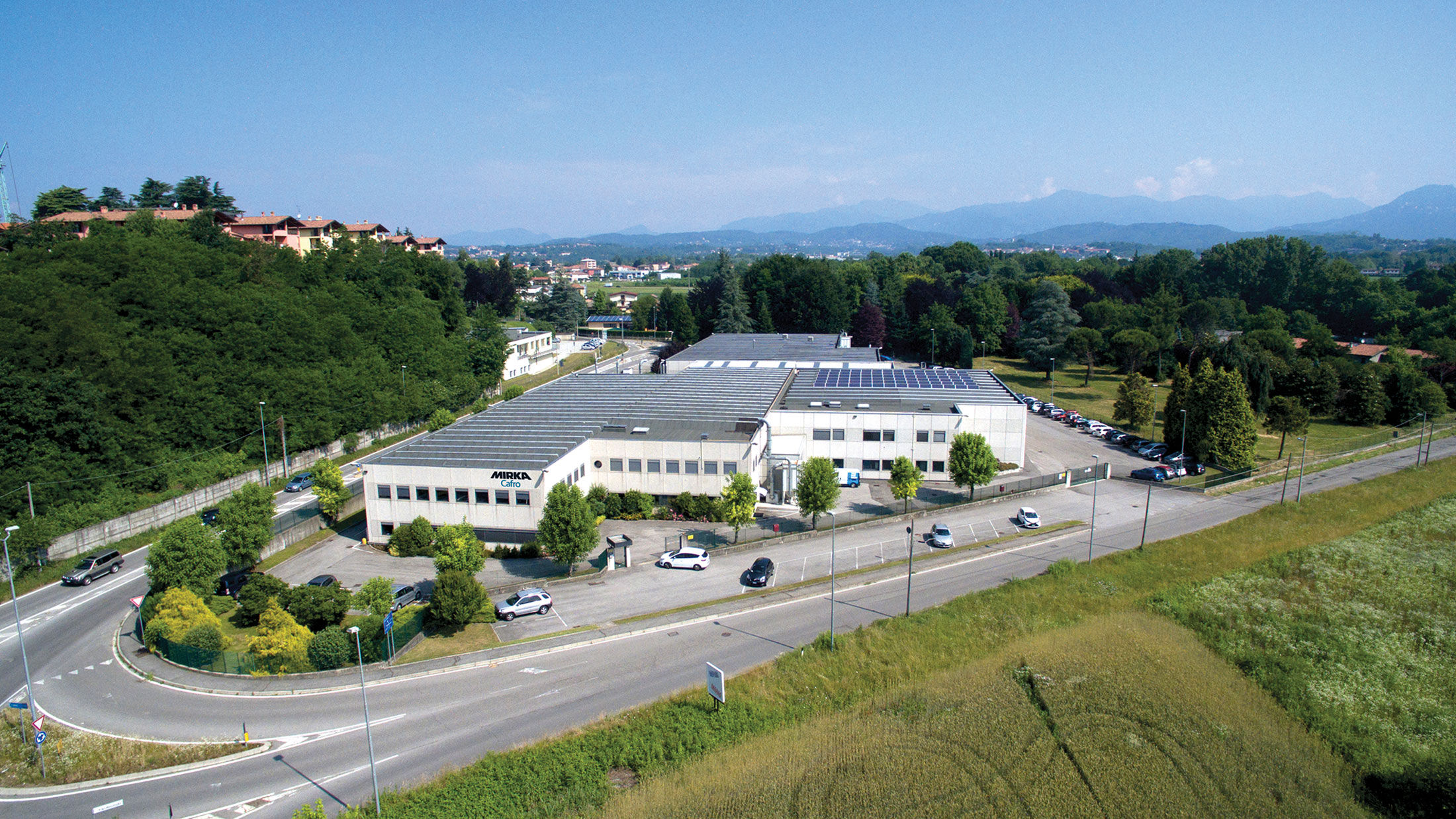 The story of Mirka® Cafro begins in 1955, when Cafro S.p.A. was founded in Fino Mornasco, Italy by the enterprising Giovanni Mancina; where he began the small scale production of diamond grinding wheels using natural industrial diamonds. Under the guidance of the Mancina family, Cafro S.p.A. grew into an innovative, quality-driven company at the forefront of progress in the grinding and abrasive industry. With the introduction of synthetic diamonds, the development of CBN superabrasives and investment in manufacturing capability, Cafro S.p.A. became a global supplier of superabrasive wheels in resin, vitrified, metal, and electroplated bonds. In 2017, in the interest of complementing its existing portfolio and entering new markets, Mirka Ltd acquired Cafro S.p.A. and brought the venerable Italian manufacturer into the Mirka family. Today, Mirka® Cafro is a key brand, with 77 employees working at the production facility in Fino Mornasco, continuing to produce the quality superabrasives and precision items to be expected by three generations of dedication to the finish.
You might be interested in