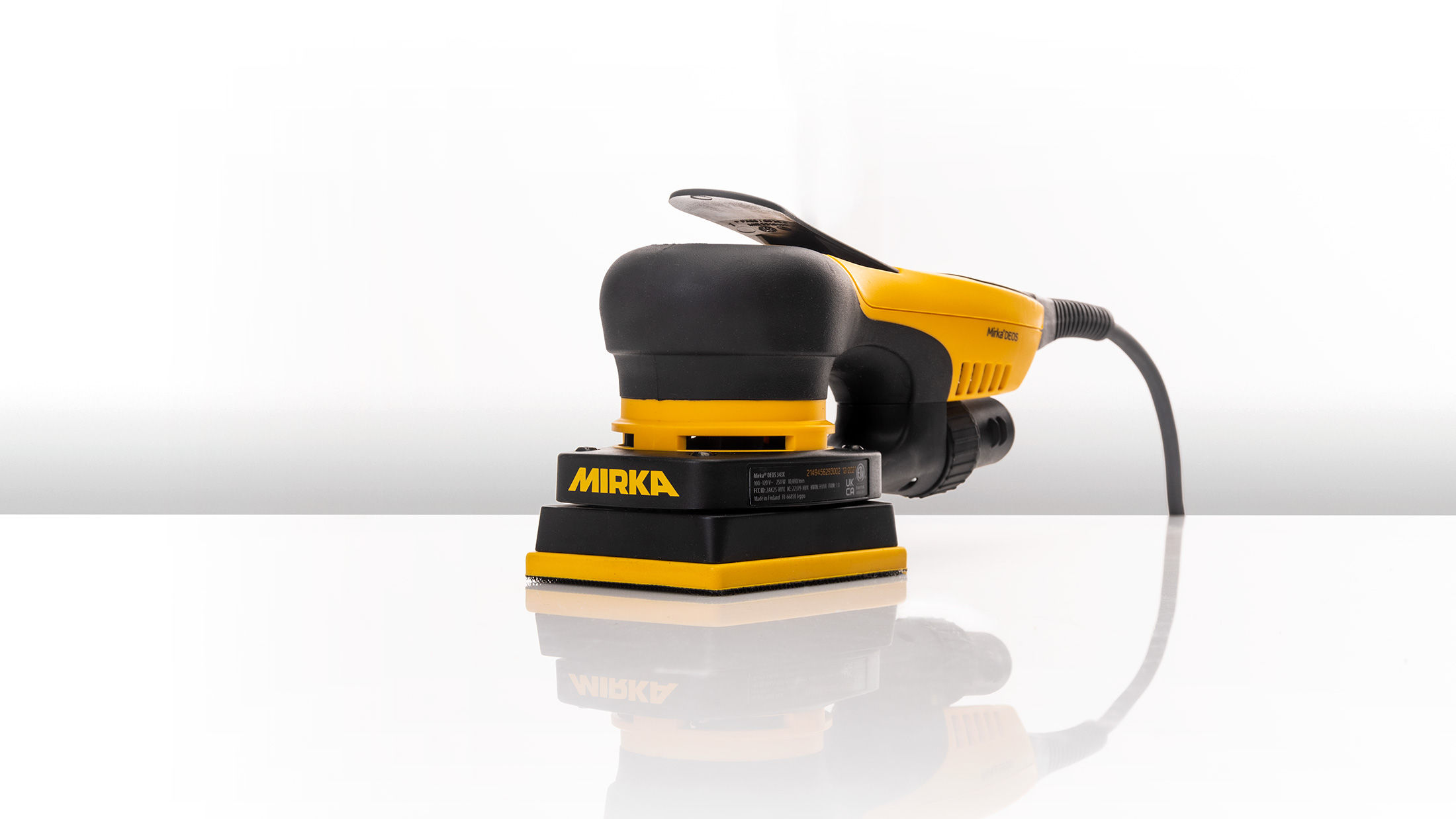 New Mirka® DEOS 343
The most compact sander in the Mirka DEOS family
The new Mirka DEOS 343 sander is designed for making smooth work of tight spaces. Its 75x100 pad size is the most compact in the Mirka DEOS electric sander range.
For Sanding Windows, Doors and Frames
Mirka DEOS 343 Electric Hand Sander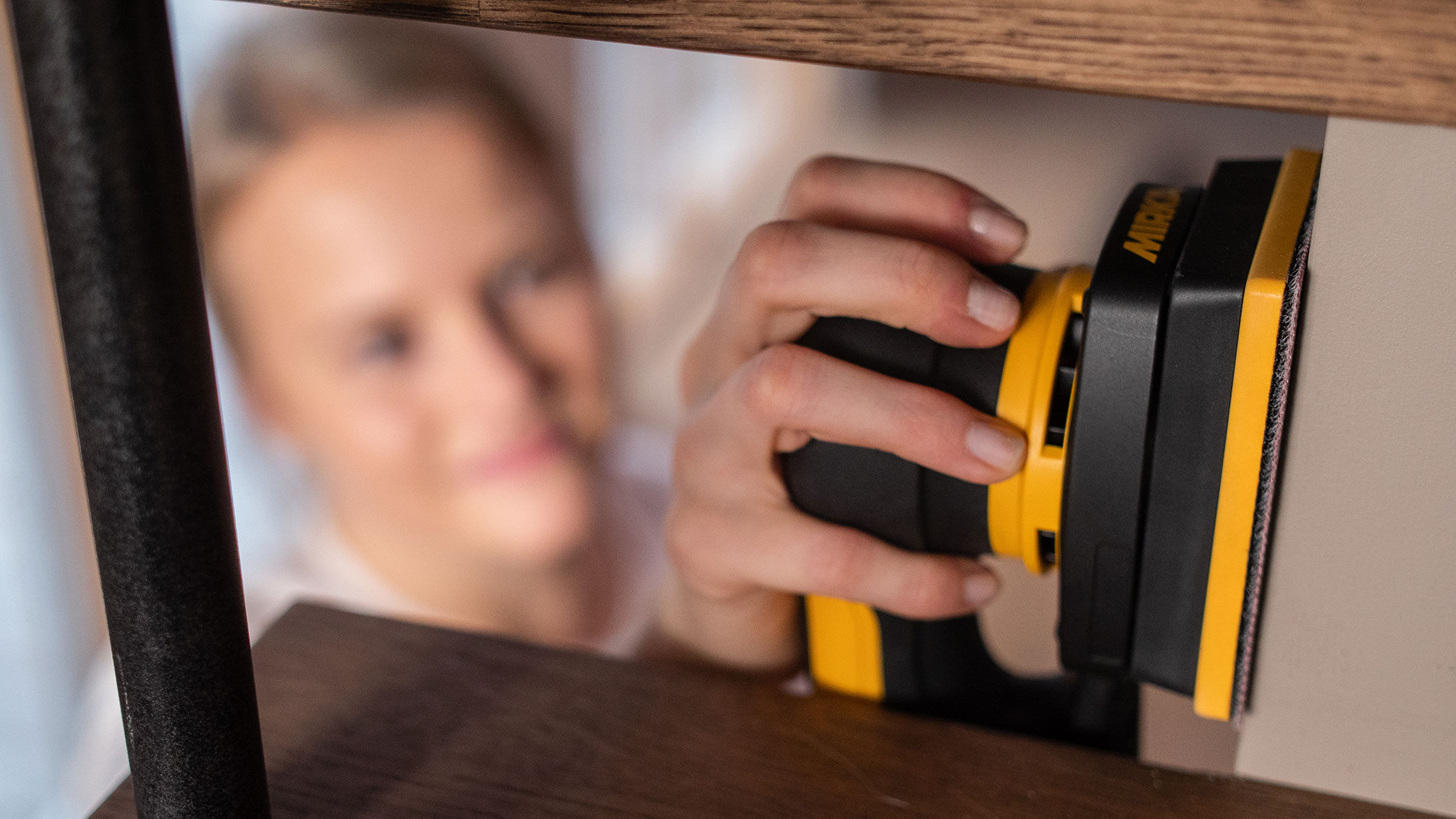 The Mirka DEOS models, the 383CV, 353CV and the DEOS 663CV Delta are joined by the new DEOS 343. The most compact DEOS model is designed for sanding windows, doors and frames and performing correction work on wood filler.
Aided by its low design and comfortable grip, the DEOS 343 keeps you close to the working surface for added sanding performance. It is best paired with premium Mirka abrasives and professional dust extractors and accessories for a truly effortless working solution.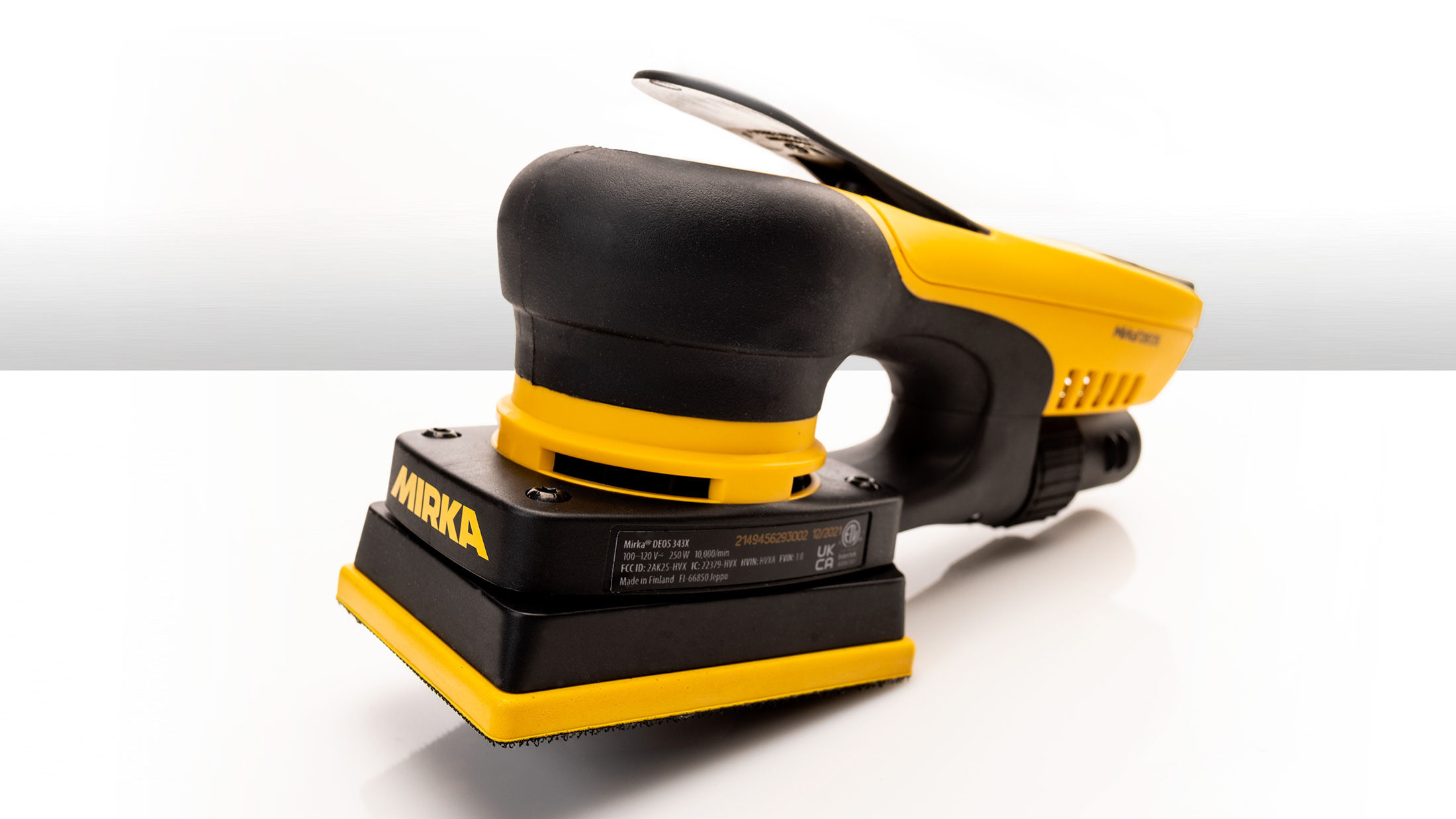 Smooth Operation
The Mirka DEOS 343 with a 75x100mm pad is particularly smooth to use thanks to its two operating modes and an extra 7500 rpm step for finer speed adjustment. In the second mode, the DEOS 343 starts at maximum speed when the lever is pressed.
Sanding putty and plaster without dust
Save Time and Money With a Dust-Free Solution
Do you get covered in dust when sanding? Save your lungs and your wallet by switching to dust-free sanding.
Try Mirka's pioneering sanding solutions and see how a dust-free working environment can boost your business.
Healthier workplace - Stop dust from getting into your lungs
Time-saving – No cleaning after sanding and clean abrasives cut better
Money-saving – No clogging lets you sand longer with the same abrasive
High-quality finish - Thanks to a finer scratch pattern
Do you want to know more?
Contact Us
Please get in touch and our expert support team will answer your questions.