Wall & Ceiling Sanders
{{ root.totalResultsFound }} results
What is the best sander for walls and ceilings?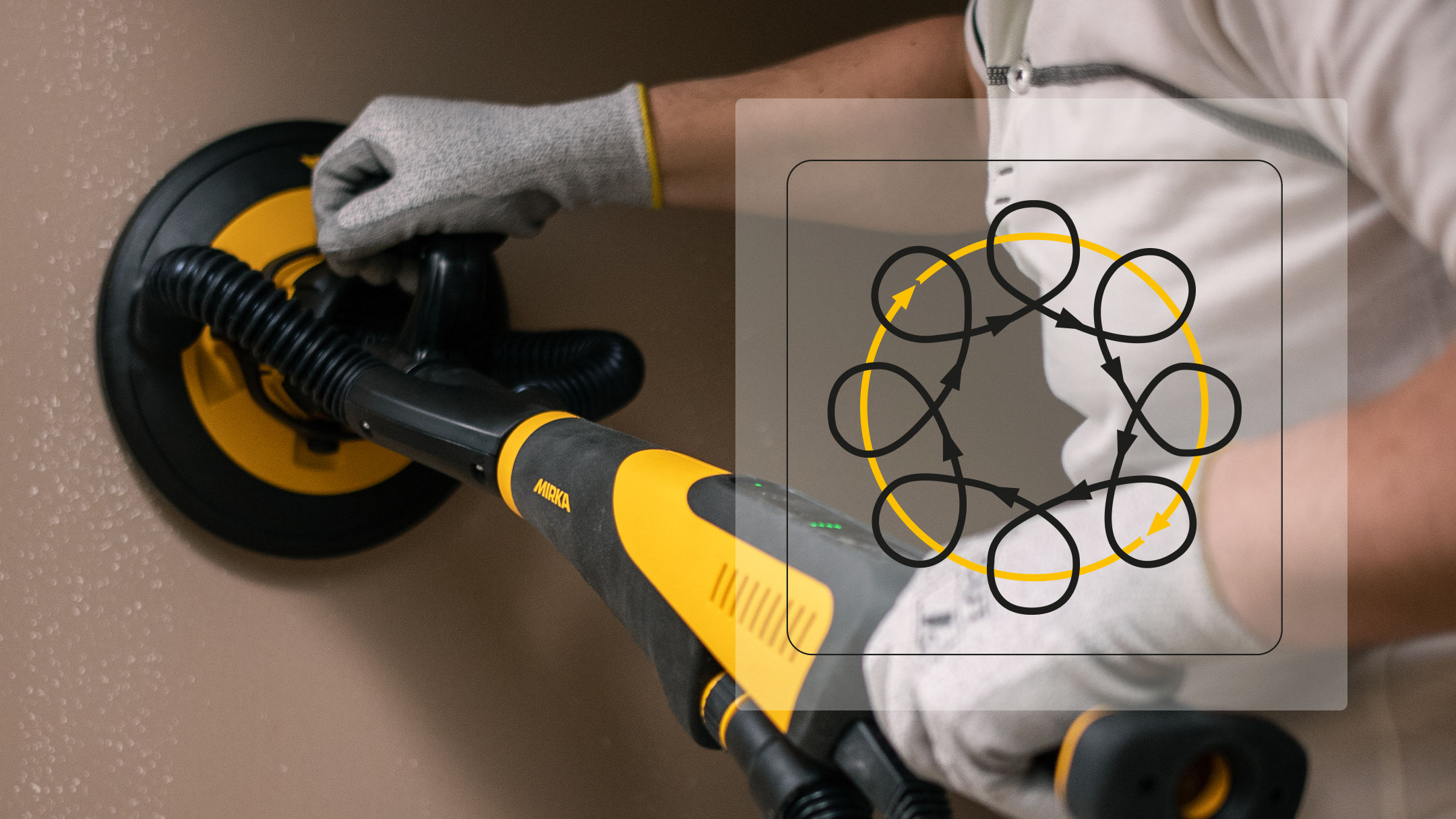 5mm Random orbit
The Mirka® LEROS wall and ceiling sander not only speeds up your application, but will also provide an excellent finish, thanks to the sanders random orbital movement.
Due to the random orbital movement, Mirka® LEROS responds precisely to the operator's movements making the sanding process easy. In addition, it also creates a smoother better finish.
Perfect wall and ceiling sanding with Mirka LEROS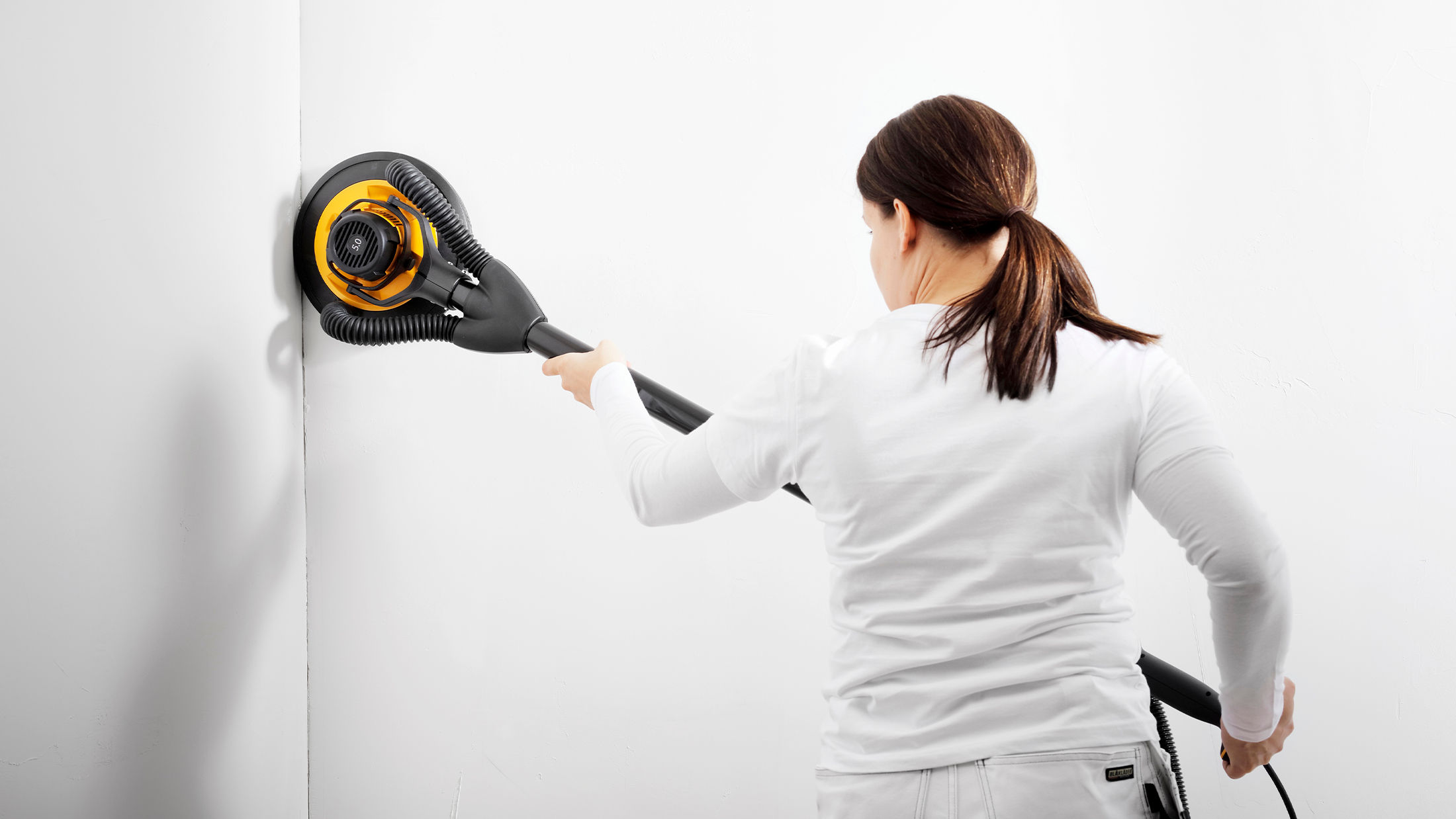 Perfection from any angle.
After years of research and development to make the most lightweight, ergonomic and user-friendly wall and ceiling sander on the market, the Mirka® LEROS provides 180-degree flexibility, 100 per cent comfort and 100 per cent perfection, no matter the angle.
Work less, save time, effort and costs, and get an unparalleled finish
Is a wall & ceiling sander worth it?
The Mirka LEROS Wall and Ceiling sander helps you reach the precision and smoothness you need for a job well done. Its innovative design includes a sanding head with 180 degrees of flexibility and a 5mm random orbital movement that gets you closer to corners. The ergonomic design frees you from any uncomfortable angles that can be hurting your back, so you can sand comfortably for longer.
Preparation is the key to the perfect finish.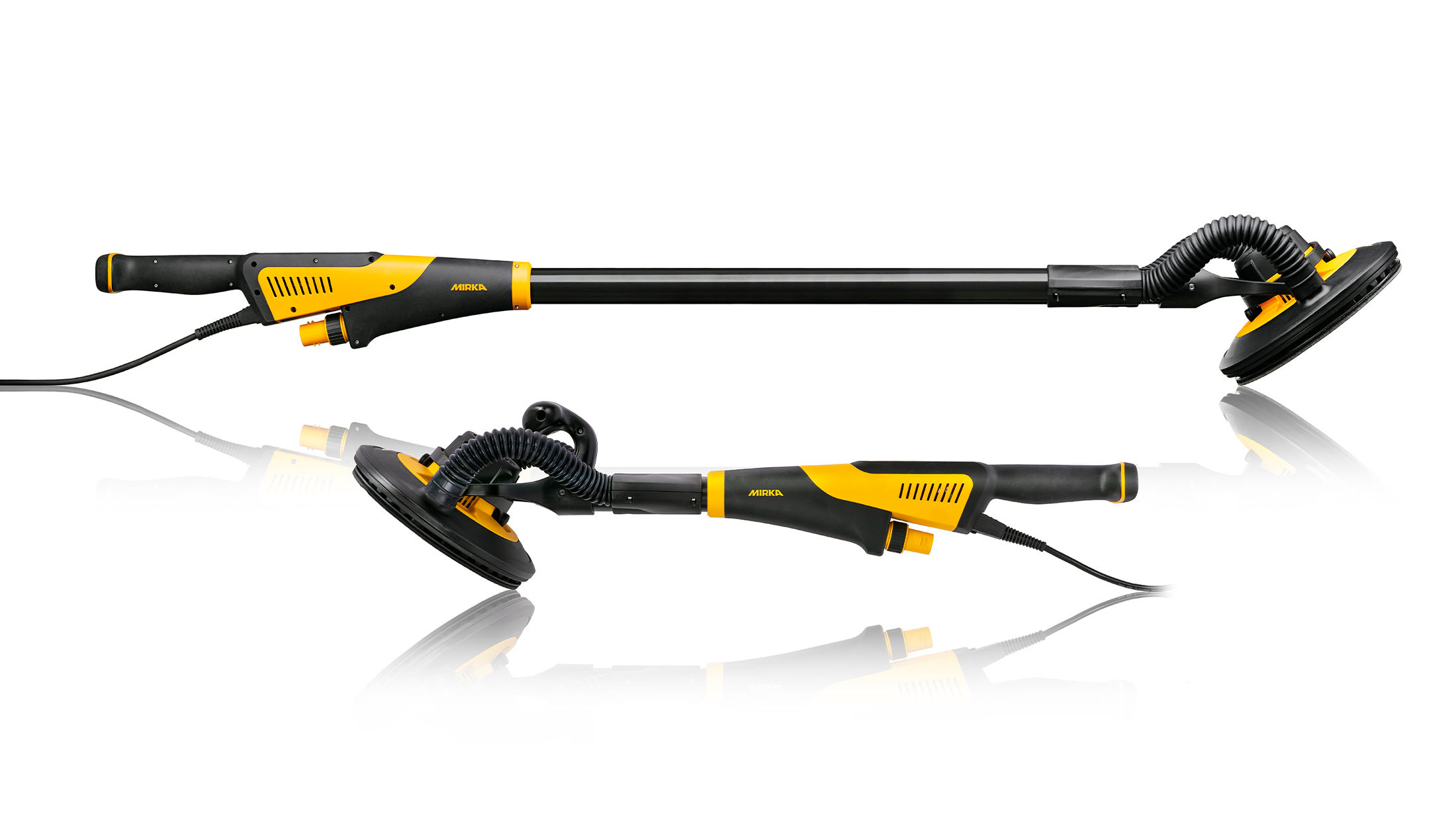 The better you prepare the plastered walls before painting or wallpapering, the better the endresult. Reaching for a perfect sanding result can be time-consuming and uncomfortable, but it doesn't have to. You don't need to compromise the perfect sanding result if you choose the best solutions for the job at hand.
For larger surfaces such as walls and ceilings, we would recommend the Mirka LEROS 950CV drywall sander- and if you want to reach closer, Mirka LEROS-S 950CV is a shorter version of the iconic LEROS, a perfect machine for smaller rooms.
Dust removal is essential when going for a perfect wall sanding result without the mess, so always combine a dust extraction system with your tool. The reason is that the dust created from sanding can be removed by as much as 99.7% when using an efficient sanding tool with a dust extractor.
Chris Proffit
Business Sector Manager – Construction & Decoration Mirka UK
How to smooth your way to the perfect finish on walls and ceilings
Perfect for spray plaster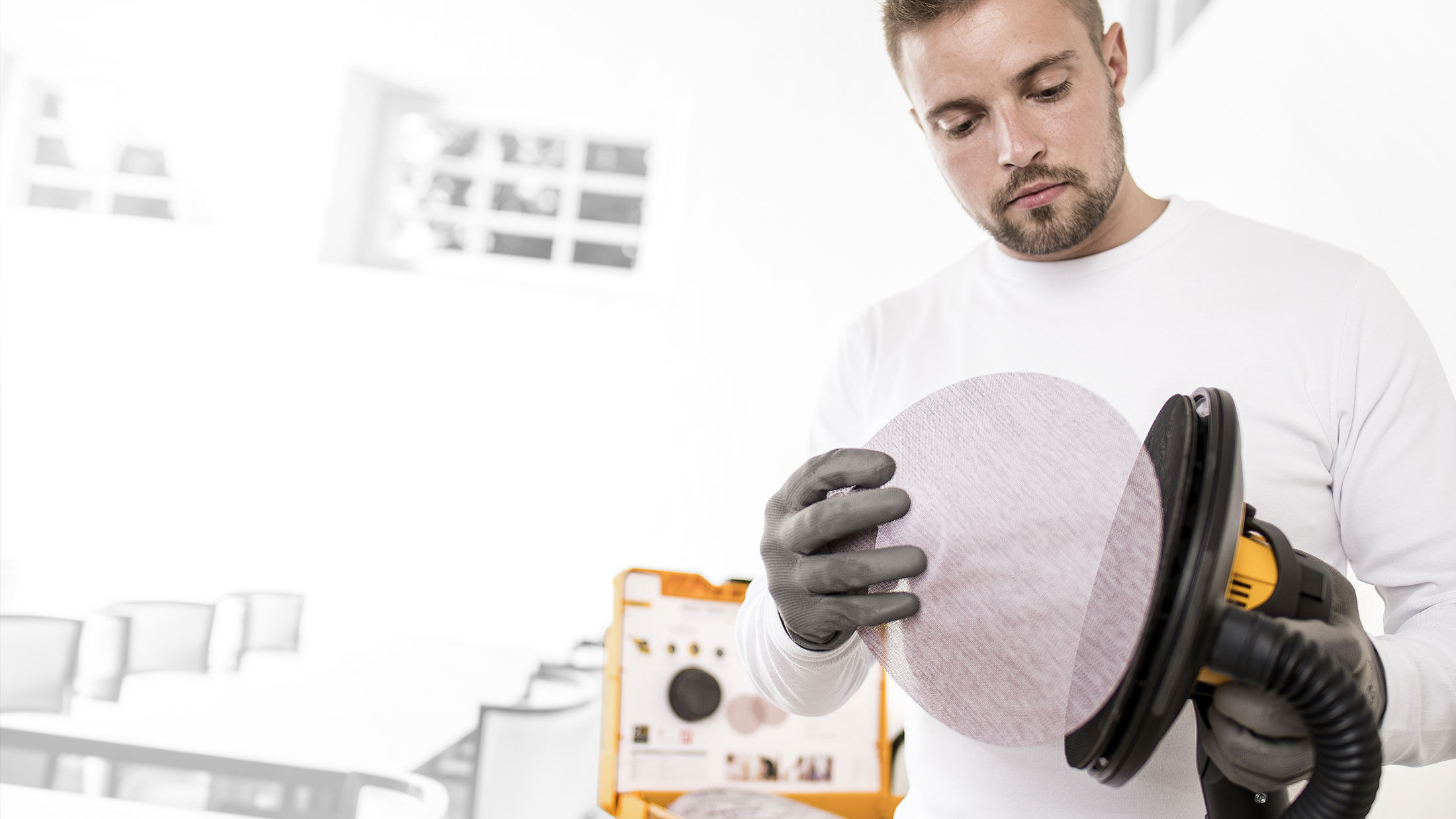 For the sanding of spray plaster there has been an evolution in the types of tools being used. In the recent past, decorators might have used smaller sanders for the job, but now they have invested in sanders that can cover large areas with ease such as the Mirka® LEROS. The LEROS is a lightweight wall and ceiling sander that provides users with the reach they need to quickly and efficiently sand walls and ceilings that have spray plaster on them. In addition, it provides users with a random orbital movement that responds precisely to the operator's movements making the sanding process easy. It also creates a smoother better finish, which is what is required when prepping spray plaster.
Dustless sanding
Protect Your Health with Dust-Free Sanding
When you want to protect your health and move to the next project faster, Mirka dustless wall and ceiling sanding solutions are the answer.
Not just for walls and ceilings
The Mirka LEROS is widely regarded as a perfect sander for walls and ceilings, but the Mirka LEROS is perfect for various large surfaces.
Looking for a more efficient sanding process? You can pair the Mirka® LEROS-S with our abrasives, such as Abranet, Abranet Ace, Abranet Ace HD, Abralon, and Mirlon Total, for unmatched results on larger surfaces.
How do I get a smooth finish on drywall?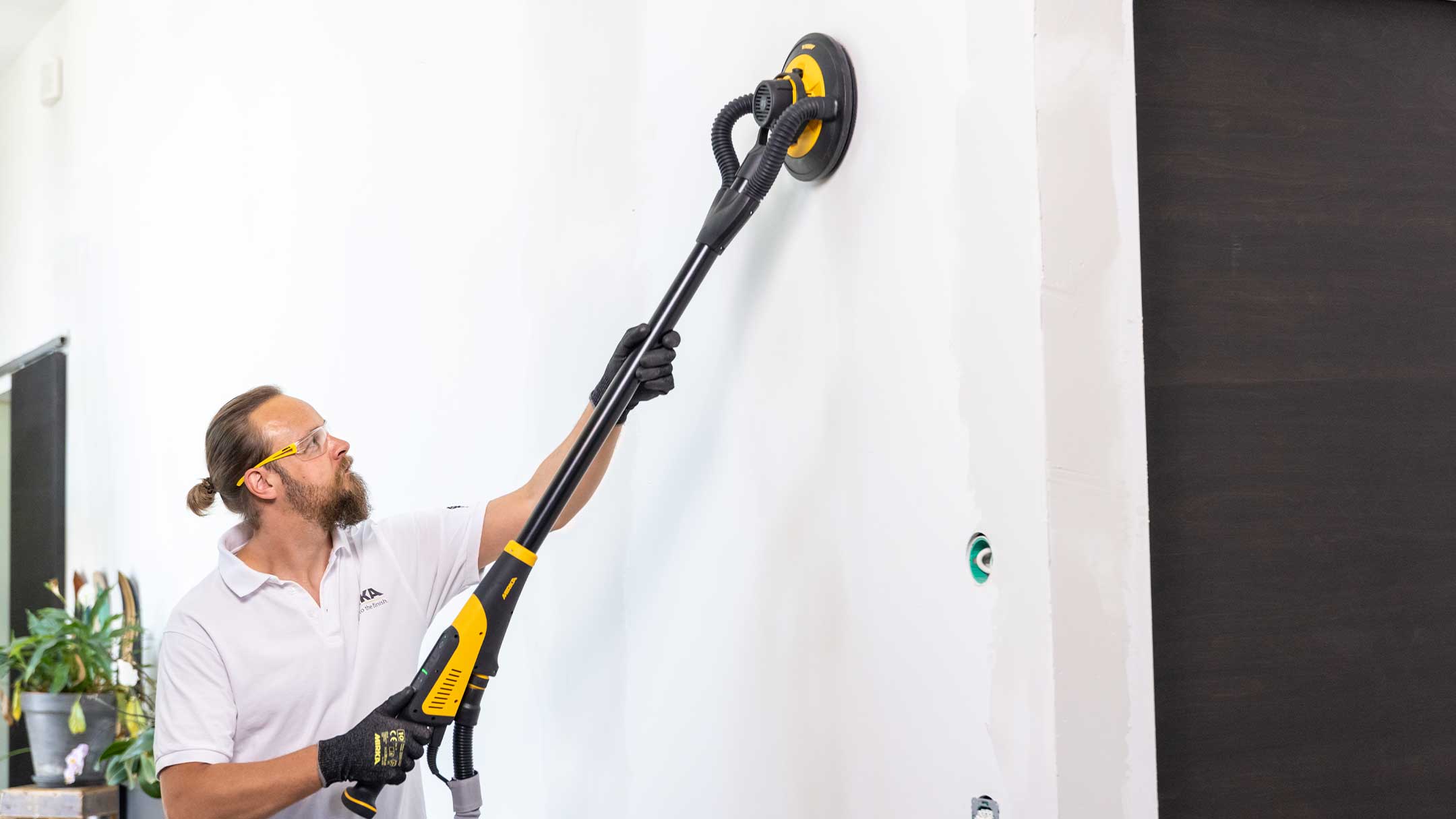 When looking for a complete finish on drylined walls and ceilings, our surface finishing solutions are trusted by thousands dryliner companies everyday for their performance and health benefits.
Abrasives – We've led the way in abrasive innvotation for 80 years. Our tried and tested sanding discs for drylining walls include the pioneering dust free net abrasive - Abranet®.
Power Tools – Our range of electric sanders have been engineered with drylining contractors in mind. Such as the ergonomic Mirka LEROS with 225mm sanding head.
Dust Extractors – Ideal for the removal of dust in the working envrionment, our dust extractors include L & M class variations and are an essential piece of equipment for dustless sanding.
This timescale completely changed for the better with the introduction of the Mirka® LEROS. The tool's reach streamlined the entire job and brought it down to a few hours.
Martin Hughes
Scottish Boatbuilding School (part of Scottish Maritime Museum)
You may also be interested in...