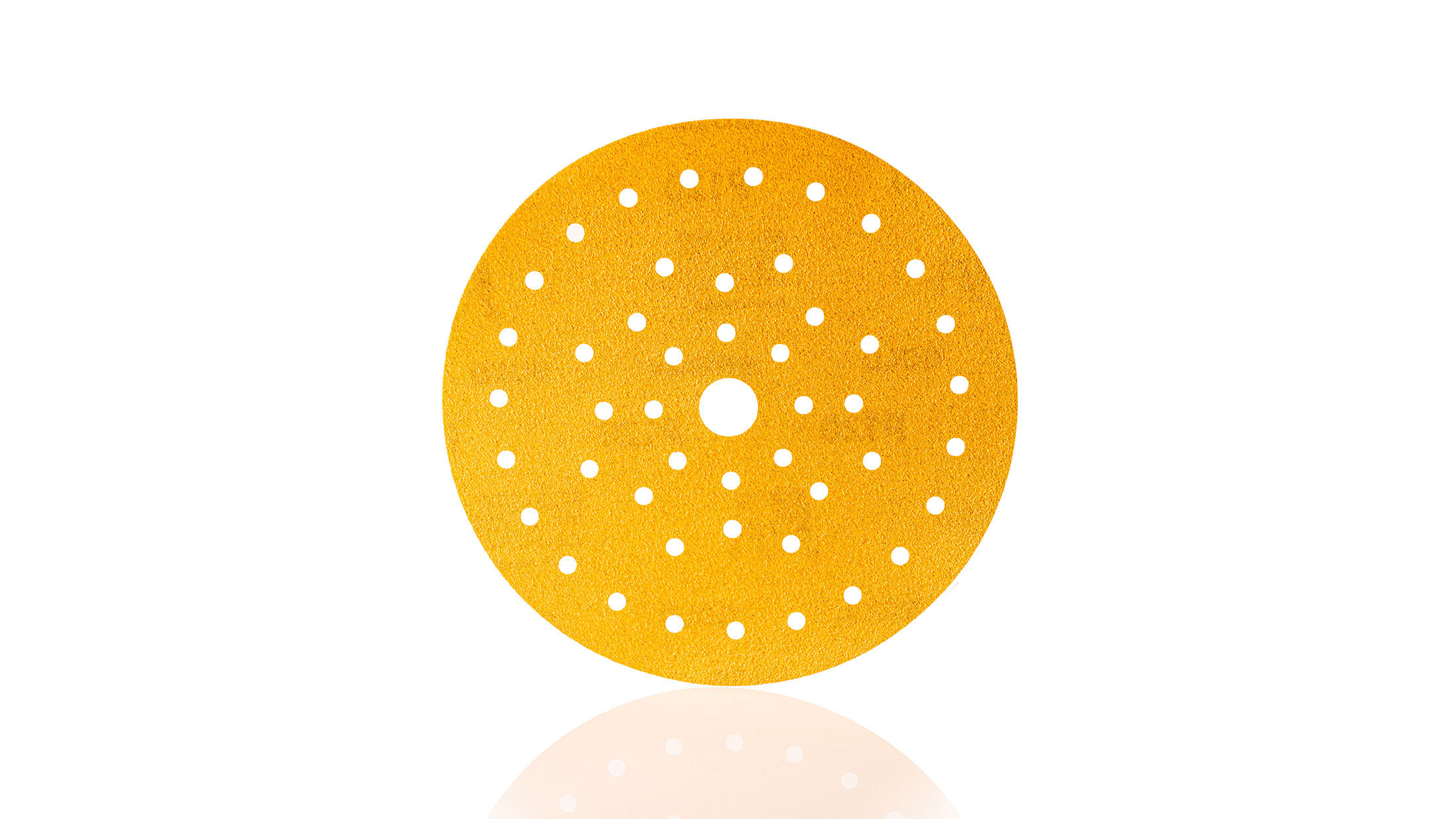 Multifit™ - One Fits All
Fit: For Well-Adapted; Multi: For Everywhere
The groundbreaking Mirka Multifit™ perforation for abrasives is designed to suit any machine, for optimal dust extraction, edge wear resistance and sanding performance. It is always correctly fitted without needing to specifically align the abrasive to match the dust extraction holes. Just place a Multifit abrasive on the tool and you're ready for work.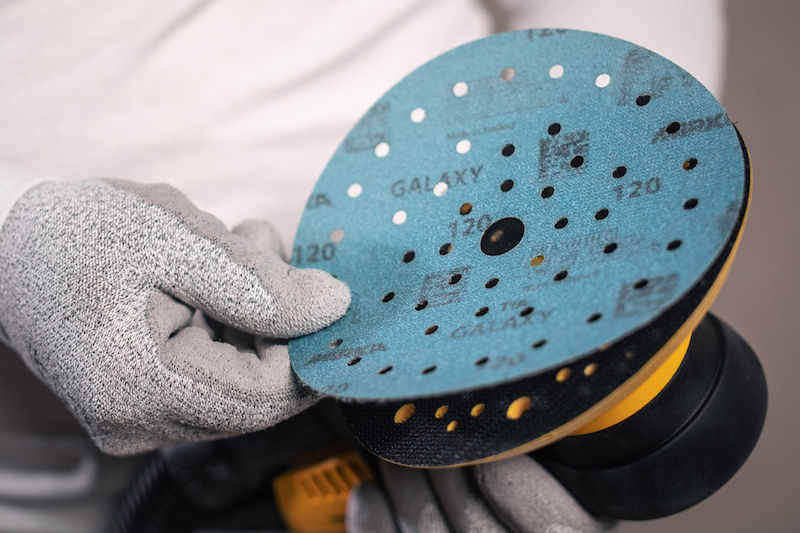 Dust Control
Taking control of dust is an important part of sanding. The Multifit abrasive perforation concept is designed for efficient dust extraction, combining dust repellence with an optimally perforated surface. With 50 carefully arranged holes that only take up 6% of the surface, Multifit targets the balance of dust removal, sanding power and durability.
With optimum clogging resistance, you can sand faster and your abrasives last longer, meaning reduced downtime and improved focus on the job.
"Better extraction of sanding particles improved cutting power of coarse grains and exceptional surface finish with fine grains. Goodbye defects, clogging and pigtails!"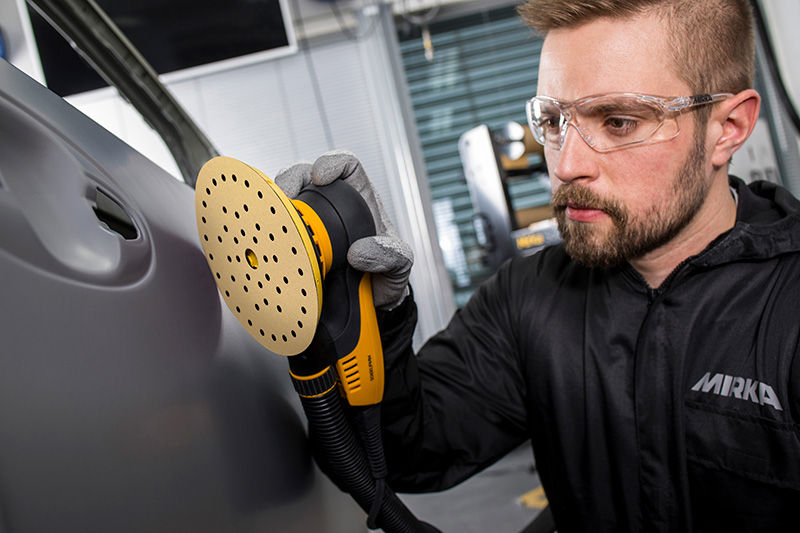 Longer Lifespan
It's tough!
There is no need to replace your discs all the time, as Multifit technology makes the abrasives more robust, more wear-resistant and therefore more efficient.
With carefully spaced and sized dust extraction holes and grip areas, Multifit technology lengthens the average lifespan of the abrasive, with superb edge wear resistance as well as resistance to clogging.
With the help of Multifit, you can get the best out of every abrasive and spend less time changing them.
"It's the first time a disc has lasted this long when sanding a bonnet."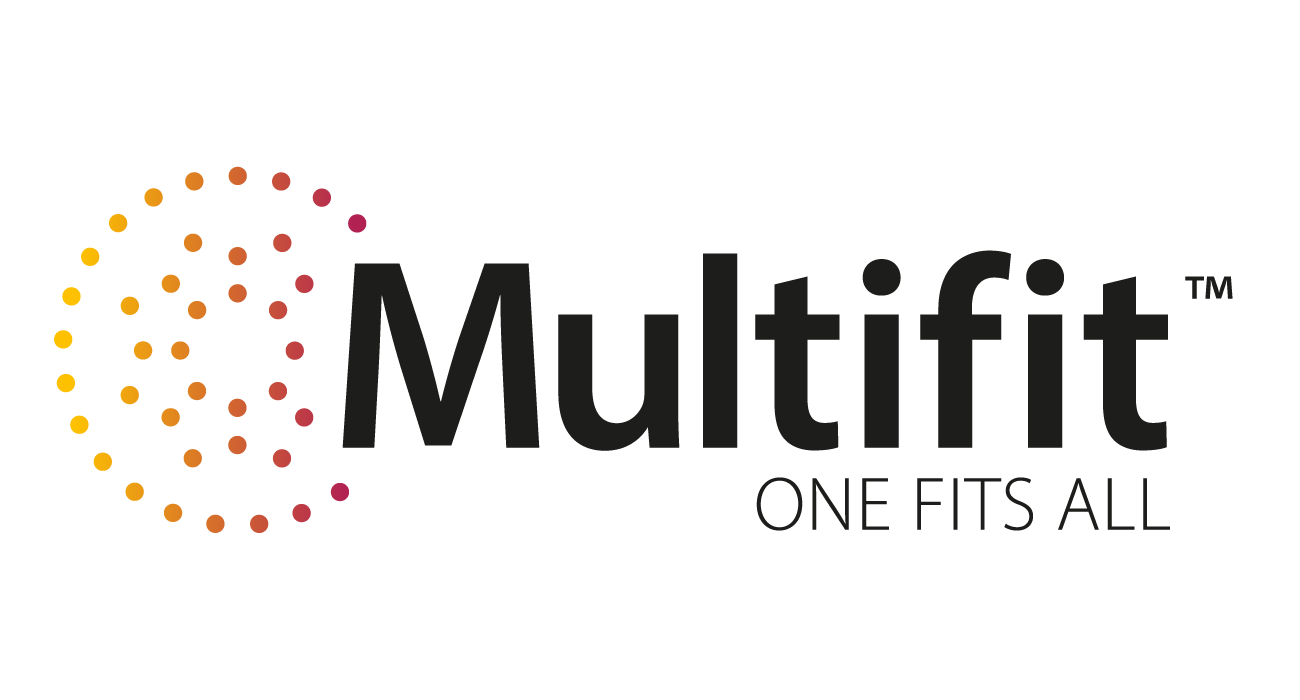 Easy Replacement
Mirka's new Multifit concept means the abrasive is always correctly placed on any machine, with no need to make it match the holes on the backing pad.
With the optimized hole count and superb edge wear resistance, we have created a long life abrasive that could not be quicker to replace when needed, meaning you can get on with the job - at the same time enabling a perfect balance between long life, dust extraction and convenience.
"Remaining focused on what I have to do without having to think about the alignment of the discs, that's an innovation that saves me time and energy."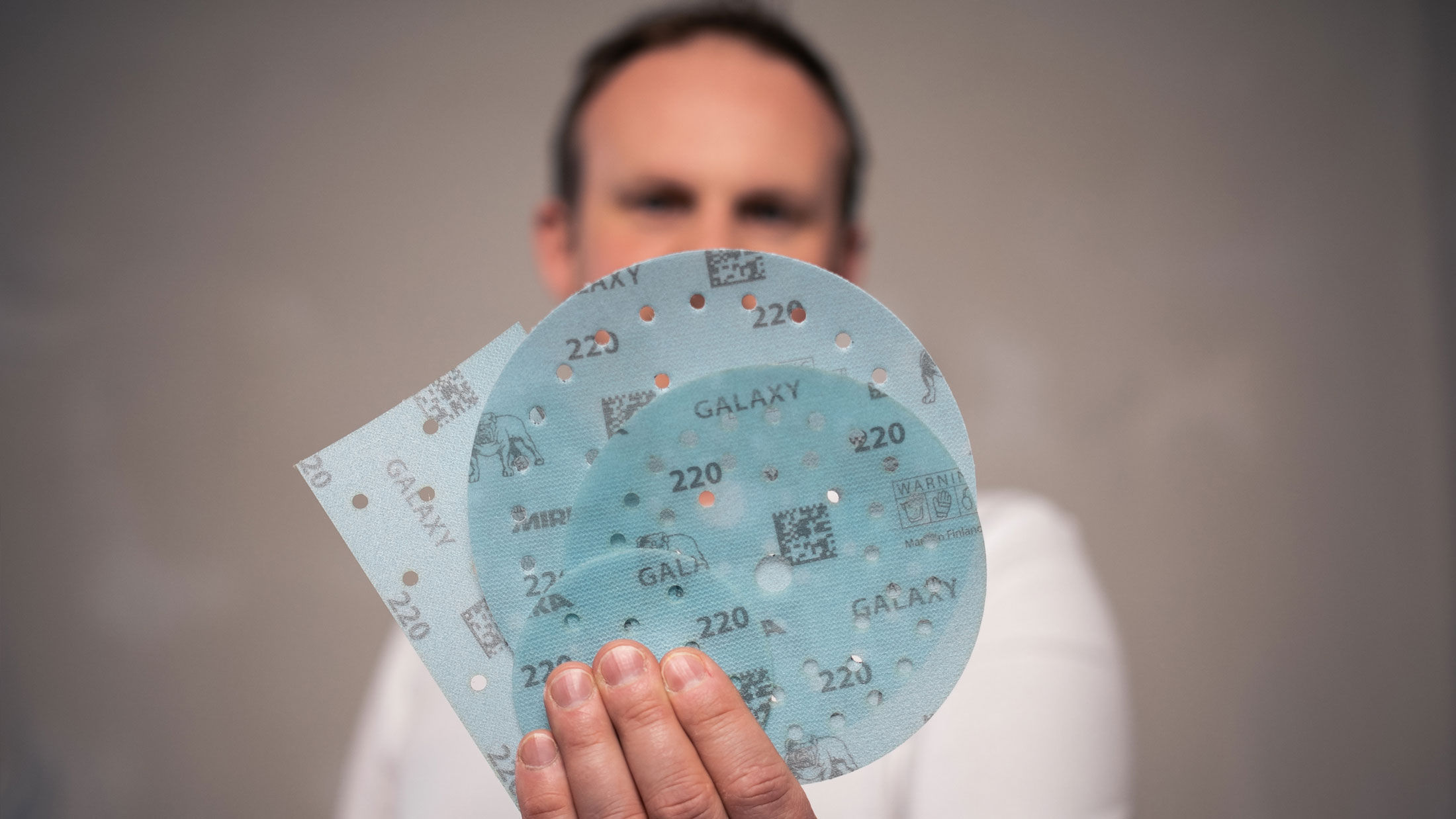 High Stock Rotation
Multifit universal perforation technology replaces 9 perforation patterns. You can benefit from increased space by needing to stock fewer references, offering quality products that are easy to sell and recommend, as well as reduced costs and increased profit.
"With fewer references, I would not have thought that my stock turnover would increase!"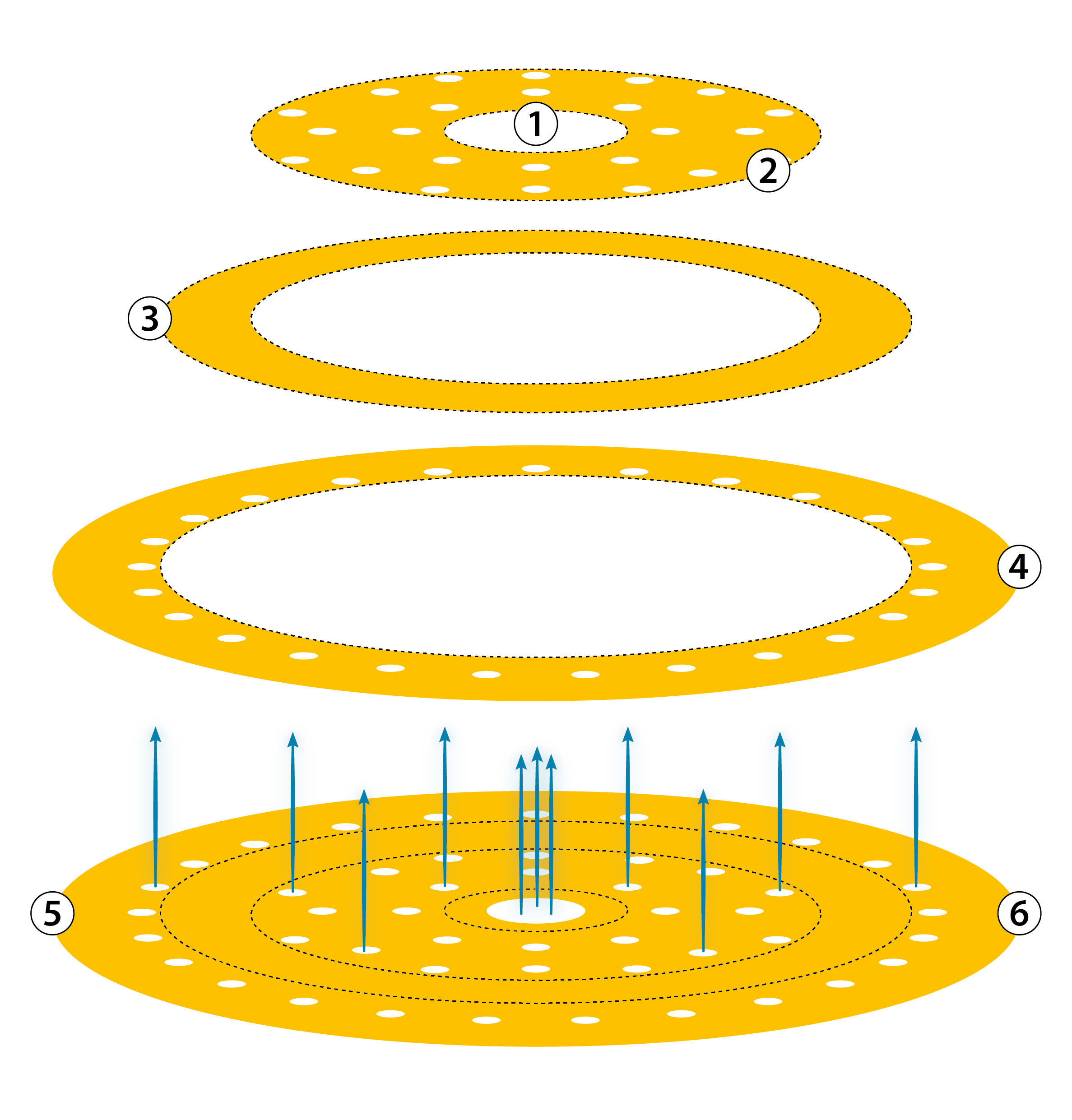 Optimized Hole Count
Handy center hole helps extract dust in the center zone
Holes in the inner section counter clogging in the center
Large non-holed area ensures a firm grip between the disc and the pad
Outer gripping areas increase sanding grip with very dusty materials
Spacing of the holes on the outer ring forms a ring that moves inward, reducing wear and tear on the outer edges
Optimal distance between holes: spaced out to resist tearing, close enough for optimal dust extraction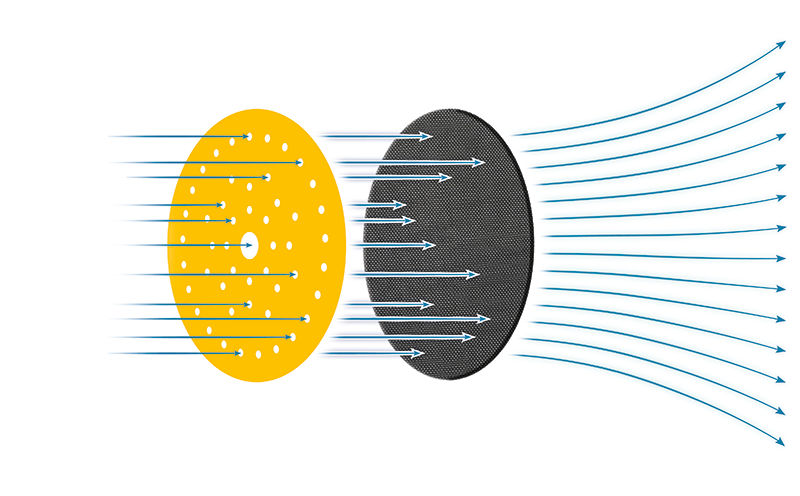 Net Interface for Airflow
The open net construction of the thin interface further improves airflow when sanding with a Multifit abrasive. It is meant for finer grits, from P320 up.
In addition to following surface contours, the interface ensures an exceptionally high-quality finish through optimal dust extraction and clogging resistance, even when using finer grits.
Mirka Multifit™
New abrasive concept for efficient sanding