Abrasives
{{ root.totalResultsFound }} results
Pioneers of dust-free sanding
Dust-free Sanding Solution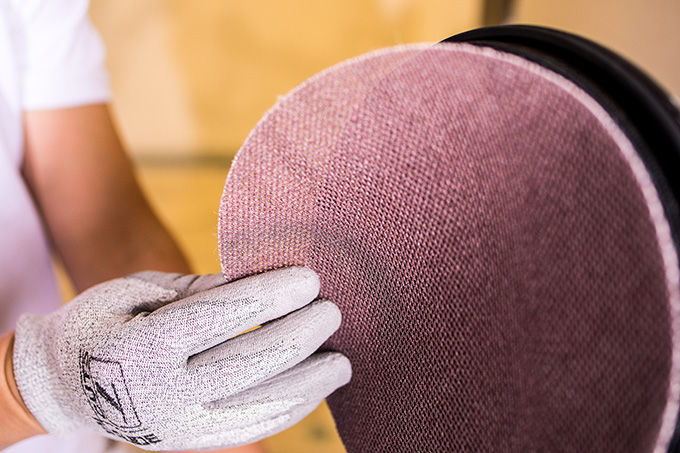 Net Abrasives are an improtant part of the Mirka dust-free sanding solution in their various sizes, forms and grit options.
Abranet features a net structure instead of a conventional paper backing. This results in extremely efficient on-tool dust removal that improves both the work quality and the working environment. The Abranet abrasive product family has expanded to cover many different areas of sanding.
Types of Abrasives
>> Dust-free sanding for a healthier working place
>> Saves time - No dust, reduces time cleaning
>> For a wide range of applications
>> Long lasting
>> High-quality finish
Examples of net abrasives: Abranet, Abranet Ace and Abranet Ace HD
>> Sturdy backing for long life
>> Multifunctional
>> Clog-resistant & dustless
>> This backing for flexible sanding
>> Fast Cut
Examples of film abrasives: Galaxy and Novastar
>> Use Multifit for dustless sanding
>> Wide application range
>> Perfected for speed and efficiency
>> Flexibleand durable
>> For both soft and hard surfaces
Examples of paper abrasives: Iridium and Gold.
>> For smooth and profiled surfaces
>> The flexible backing minimises the risk of pressure marks
>> Suitable for both wet and dry sanding
Examples of foam abrasives: Abralon, Abralon J3, Goldflex Soft,
>> Three-Dimensional fibre material
>> Long lasting and flexible
>> Used for the final steps in sanding applications for an excellent finish
>> Suitable for both dry and wet sanding
Examples of non-woven abrasives: Mirlon and Mirlon Total
My projects are constantly evolving, and I want to use tools and abrasives that can evolve with them, which is what Mirka can offer. Since I started using them, I have not looked back, and I would recommend them to anyone who asks my opinion about them.
Daniel Bullen-Webb
Illuka London
Stop thinking abrasives
Start thinking profit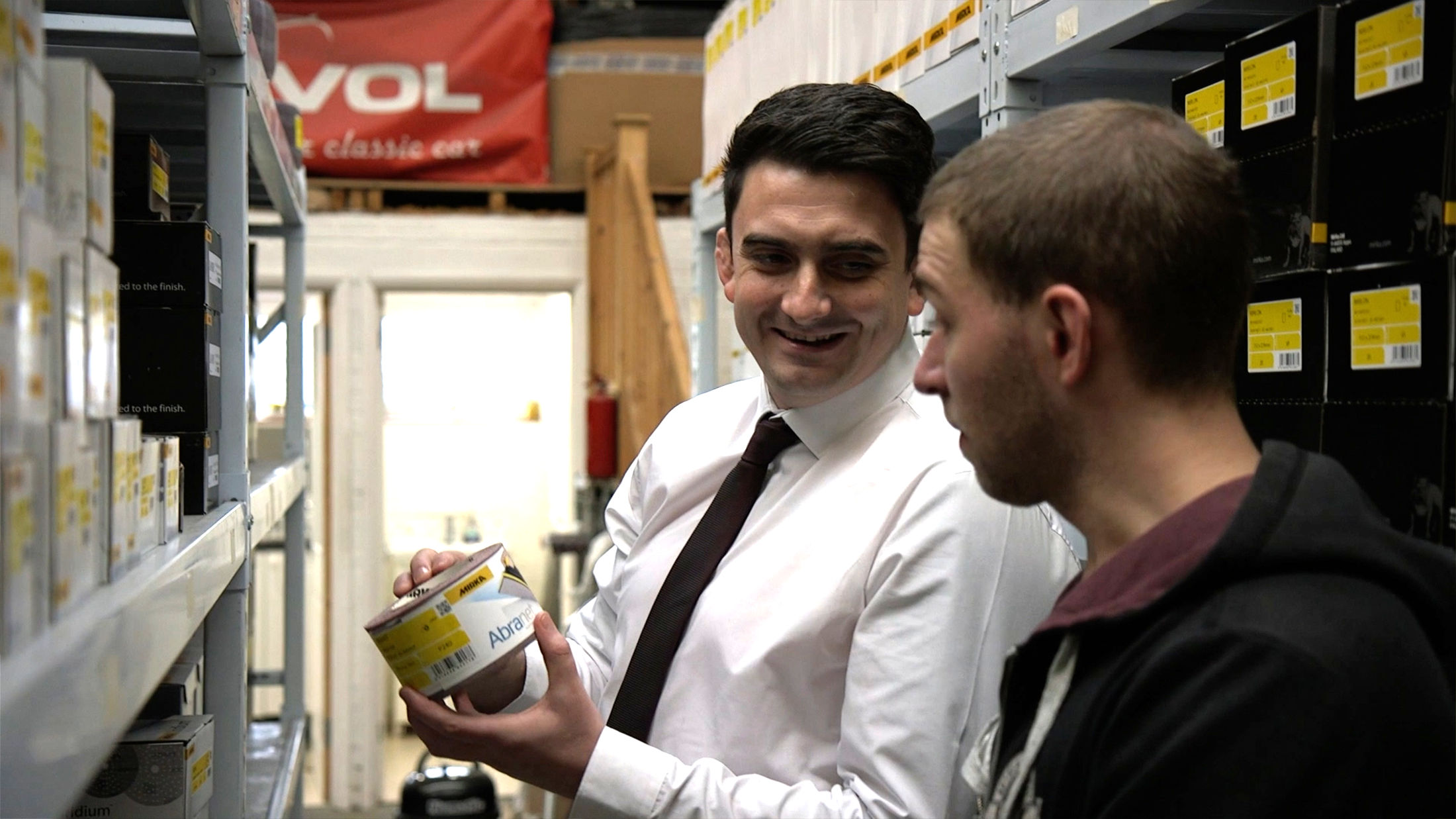 Using the right abrasives for the job at hand will reduce waste and increase efficiency.
We believe at Mirka that what we sell is more than just an excellent range of abrasives. To support this, Mirka has a national team of trained staff who have repair industry work experience. With this level of expertise and a proactive, hands on approach to problem solving, waste will be driven down and efficiencies up ensuring a consistent quality of work and increased profitability.
Available from coarse to very fine grits
Surface Conditioning Belts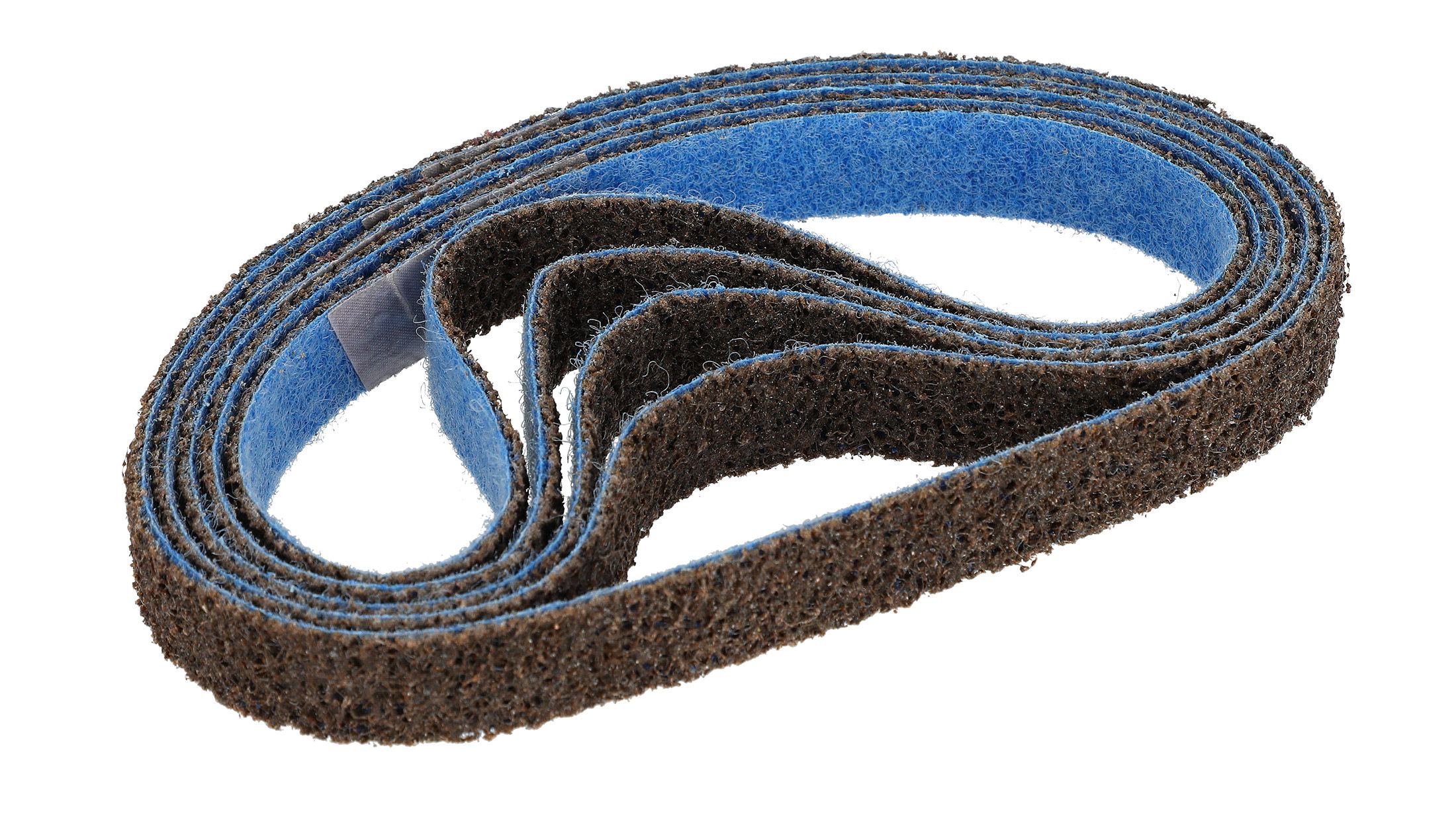 Mirka's non-woven and flexible conditioning belts are robust and highly adaptive, and they leave an especially good surface finish for the next step.
Not only do the conditioning belts work at a lower surface temperature than traditional file belts, they also leave a satin finish which is free from irregular scratches, making the next step easier for the operator. The sanding process produces no sparks, which is an important factor in many applications.
For all your sanding applications
Abrasives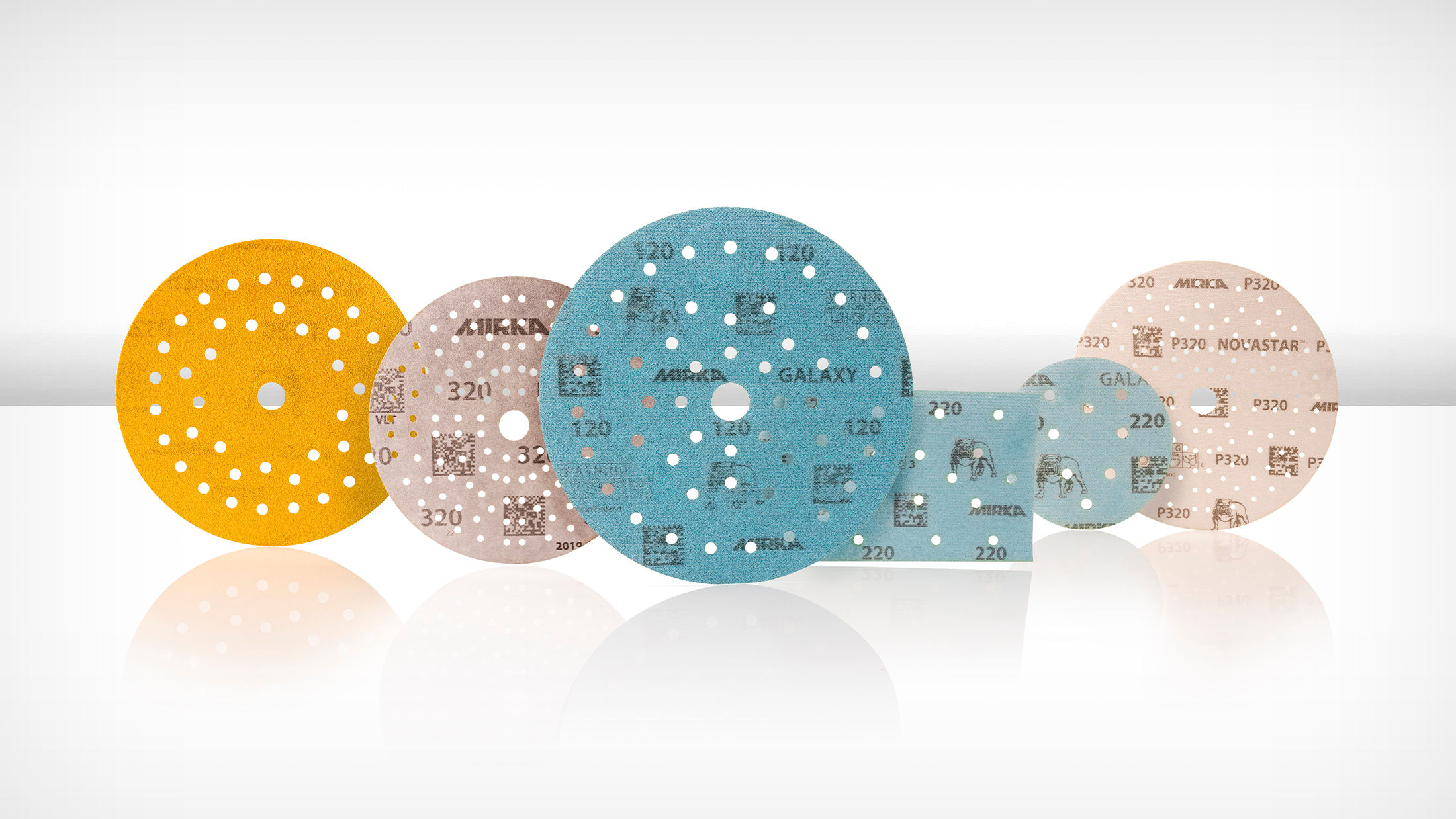 We offer a complete range of technically superior and high-quality abrasives for all kinds of sanding applications. As a world leader in surface finishing technology, Mirka provides a broad range of ground-breaking abrasives and sanding solutions for professionals in surface finishing and the precision industry. We manufacture cloth, coated, fibre, film, foam, non-woven, sandpaper and dust-free net sanding abrasives.
With dust minimized, you can focus on what you do best; knowing that our abrasives provide a more cost-efficient, safer, cleaner, and healthier working environment. Our extensive abrasive product range caters to both individual operations and complete sanding systems.
Sanding Process
The Role of the Abrasive
On a miniature scale, the individual abrasive particles cut material from the object being sanded. The dust particles that result from sanding wood, for example, are merely microscopic versions of the sawdust and shavings produced by larger-scale wood-cutting processes. There are also abrasives for metal and other materials and sanding applications that work in the same way.
The abrasives, like the sanders, do exactly what they say on the tin. The Abranet ACE offers us high quality dust extraction combined with the sanders which allows our employees to work in a safe dust-free environment, whilst the Abralon gives us a high quality consistent finish, which is paramount in our industry and for the products we produce.
Tim Nicholls
Simply Solid
Learn more about our abrasive brands