Can I use my PS 1437 Polisher for sanding?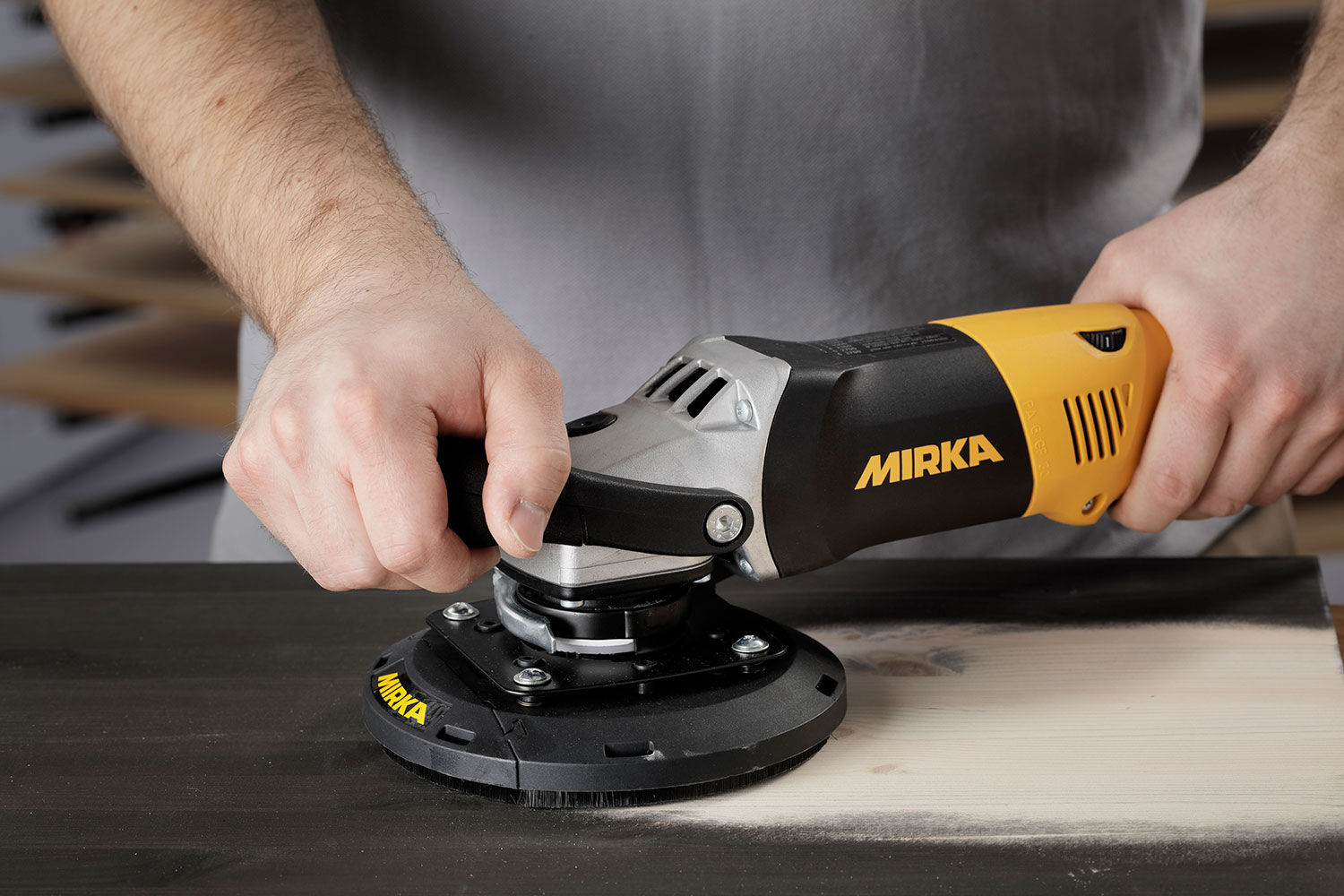 Answer: The Mirka® PS 1437 polisher can be used for sanding when a dust suction hood and a special backing pad are added.
The solution works perfectly for various coarse sanding applications, e.g. paint removal. The hood is easily attached to PS 1437 without needing a key, working together for dust-free sanding when combined with Abranet® Ace HD.

The front segment can be removed for better visibility and to reach edges. The brushes ensure a good suction and also protect the surface.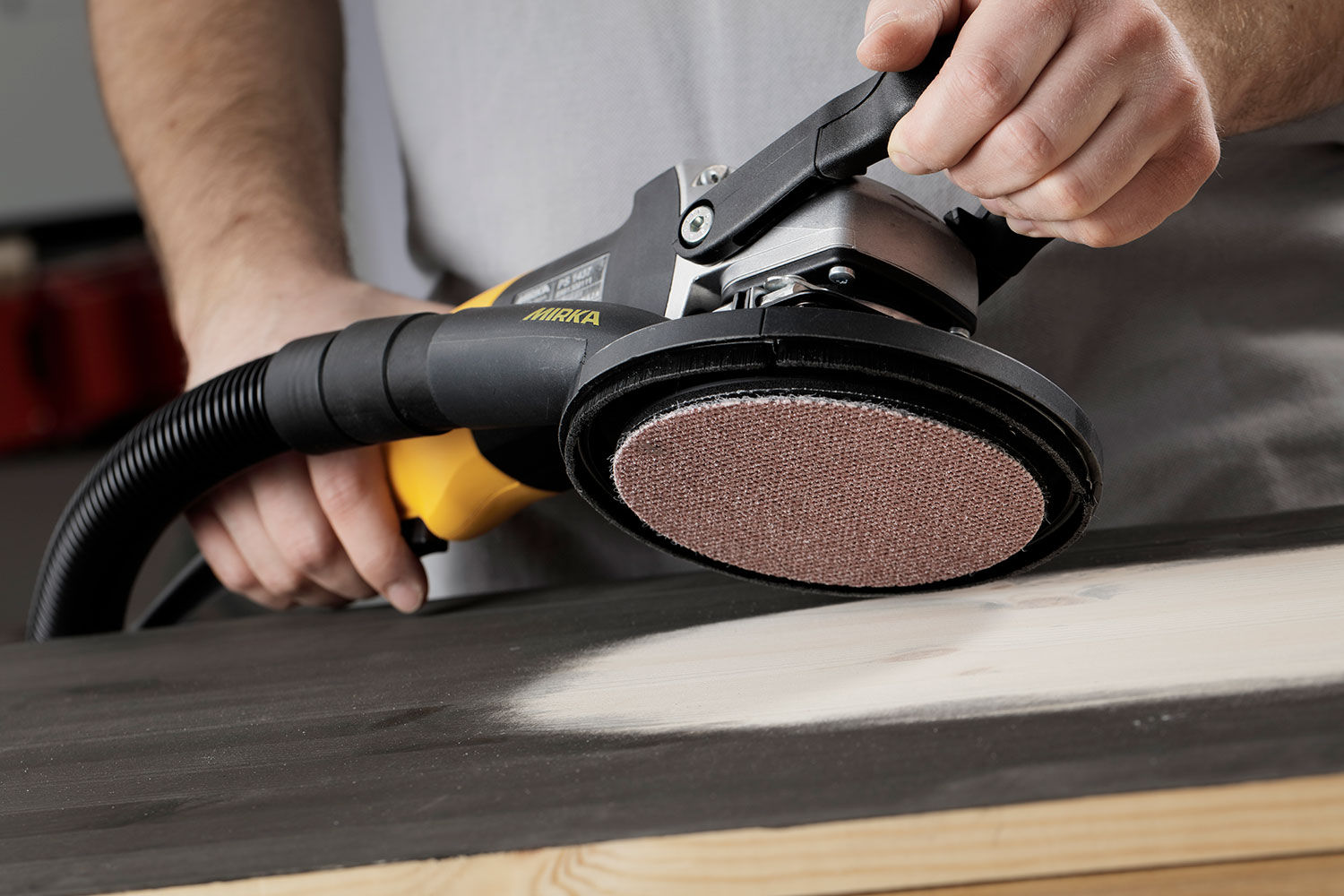 Paint removal process in two fast steps
Mirka® PS 1437 (with hood and pad) + Abranet® Ace HD (the optimal product for this solution, recommended grit P80)
Mirka® DEROS 650CV + Abranet® P180
Use PS 1437 only for coarse sanding, before painting the surface needs to be sanded with DEROS + Abranet P180

Dust Suction Hood for PS 1437 Polisher 9190152001
Backing pad 125 mm 17H 9190153001
Spare part Brush for Dust suction hood 9190152011